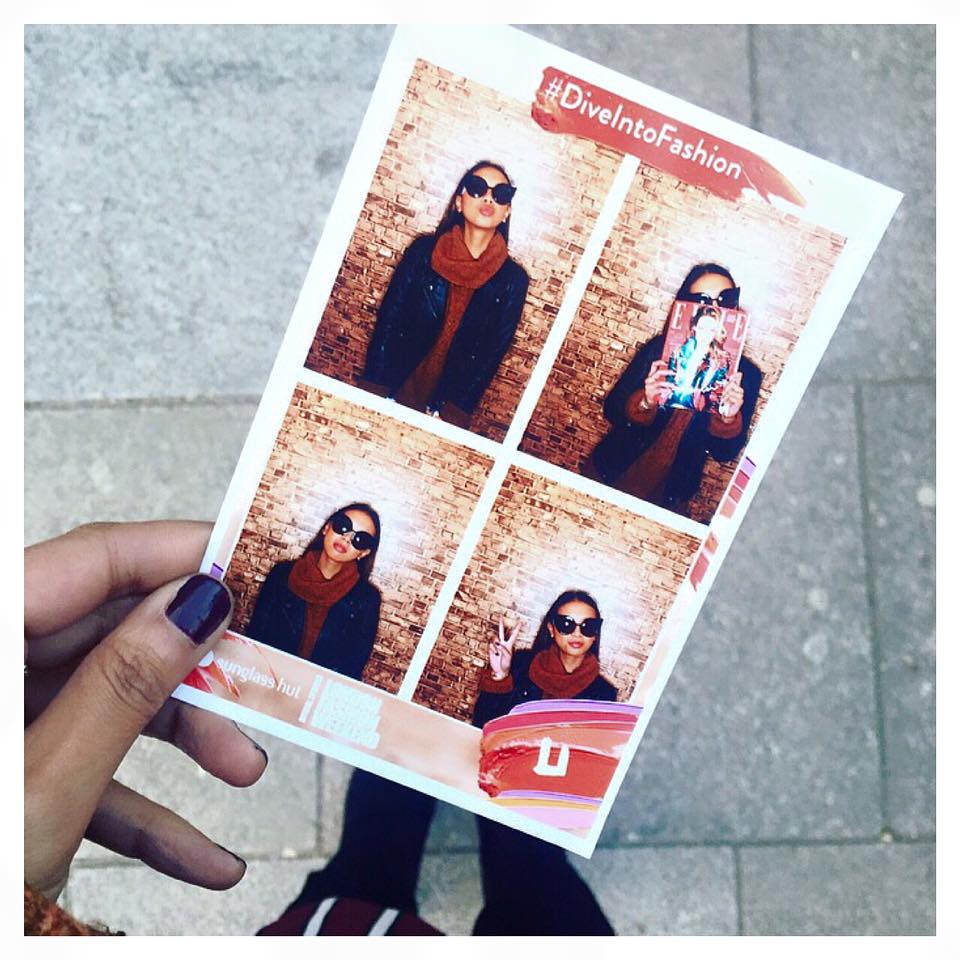 Hello,
I am Lindsay but they call me Lindz, Lilou, Lindsou, crevette (means shrimp in French) because I am size Petite.
Originally from Philippines I was born and raised in Paris in the area Le Marais. I studied Fashion designer at Studio Berçot in Paris. After travelling across Asia and UK, I'm finally back where I call home, Paris. Oh and I'm in my nearly 30 yo (yep I know..)!
Quote: Live life to the fullest!
After my fashion school, I decided to go abroad to pursue my passion and to discover the fashion industry in Asia. I had the opportunity to assist a famous stylist during photoshoots and fashion shows; I studied photography; met interesting and incredible people in the area and mostly I was able to create my very first high heeled shoes. Yes, I'm passionate of fashion but a very huge fan of shoes! It was 2 years of an amazing and unforgettable experience!!!
What I like about fashion: to design evening gowns (Elie Saab is one of my favorite designer, who doesn't like him? He's brilliant, isn't it?), to customize clothes and accessories, styling, to draw shoes and more…
Beside that, I love adventure, travelling, discovering new places, new cultures, new cuisines, in 3 words: exploring the world!
I am an easy-going and opened-mind person and I am a huge fan of cuisine. I enjoy exploring restaurants/bars/cafés of the city where I am.
I love all that is cute and beautiful, taking photos and posing behind the camera (yeah I also did some modeling abroad, years ago). I'm creating this blog to show you guys my adventure, my style, my looks, my discoveries, my « Fashion week » favorites…
Passionate of Fashion, Food lover and Citizen of World. 
Wanna know more? Please don't hesitate to contact me. Cheers guys!
Lindz
---
Hello,
Moi c'est Lindsay, on m'appelle aussi Lindz, Lilou, Lindsou ou encore Crevette… Et oui c'est à cause de ma petite taille !
Originaire des Philippines, je suis née et grandi à Paris dans le quartier du Marais. J'ai étudié la couture à l'école « Studio Berçot », à Paris. Après avoir voyager en Asie et à Londres je suis de retour à la maison, Paris. Ahhh et je suis proche de la trentaine.
« La vie n'est faite que d'aventure et doit être vécu pleinement ! »
Après mon école, j'ai décidé de partir aux Philippines pour poursuivre ma passion et découvrir l'industrie de la mode en Asie. J'ai eu l'occasion d'assister un très grand styliste lors des shootings photo et des défilés de mode ; j'ai suivi une formation de photographie ; j'ai rencontré de grandes personnalités dans le milieu de l'industrie et surtout eu l'opportunité de créer ma première paire de chaussures à talon. Oui je suis une passionnée de la mode mais clairement une big fan de chaussures. Ce fût une expérience de 2 ans exceptionnelle et inoubliable !
Ce que j'aime dans la mode : imaginer et concevoir des robes de soir (d'ailleurs mon couturier favori est Elie Saab, qui ne l'aime pas ?! il est tellement doué), customiser des vêtements et accessoires et dessiner des chaussures.
Chose à part la mode, j'aime l'aventure, voyager, découvrir de nouveaux paysages, de nouvelles cultures et de nouvelles cuisines ; en gros explorer le monde !
Très ouverte d'esprit, je suis surtout une grande adepte de cuisine, j'aime découvrir les restaurants/bars/cafés de la ville où je me situe.
J'aime tout ce qui est joli, prendre des photos et aussi poser derrière l'objectif (oui j'ai également fait un peu de mannequinat à l'étranger). Je crée donc ce blog afin de vous partager, mes excursions, mon style, mes looks, mes découvertes, mes coups de coeur « Fashion Week »…
Passionate of Fashion, Food Lover and Citizen of World.
Des questions ? n'hésitez pas à demander!
Lindz