April 2016
Greetings from Djerba! 
Bonjour de Djerba !
8 days I've spent with my Mum and Auntie (Yeahhh girls only!!!). I was very excited about this trip because it was my real first break of the year but specially since I moved in to London 5 months ago. It was also my first time in Tunisia but I was more excited about the discovery of the house whose my Auntie and Uncle have built for holiday few years ago.
8 jours avec ma très chère Maman et ma Tante (oui, c'est vacances entre filles !!!). J'étais super excitée de ce voyage car c'était mes premières vacances de l'année mais plus particulièrement mon premier break depuis mon emménagement à Londres, il y a 5 mois. C'était également ma première fois en Tunisie et j'allais enfin découvrir la maison de vacances de ma tante et mon oncle qui ont fait construire récemment.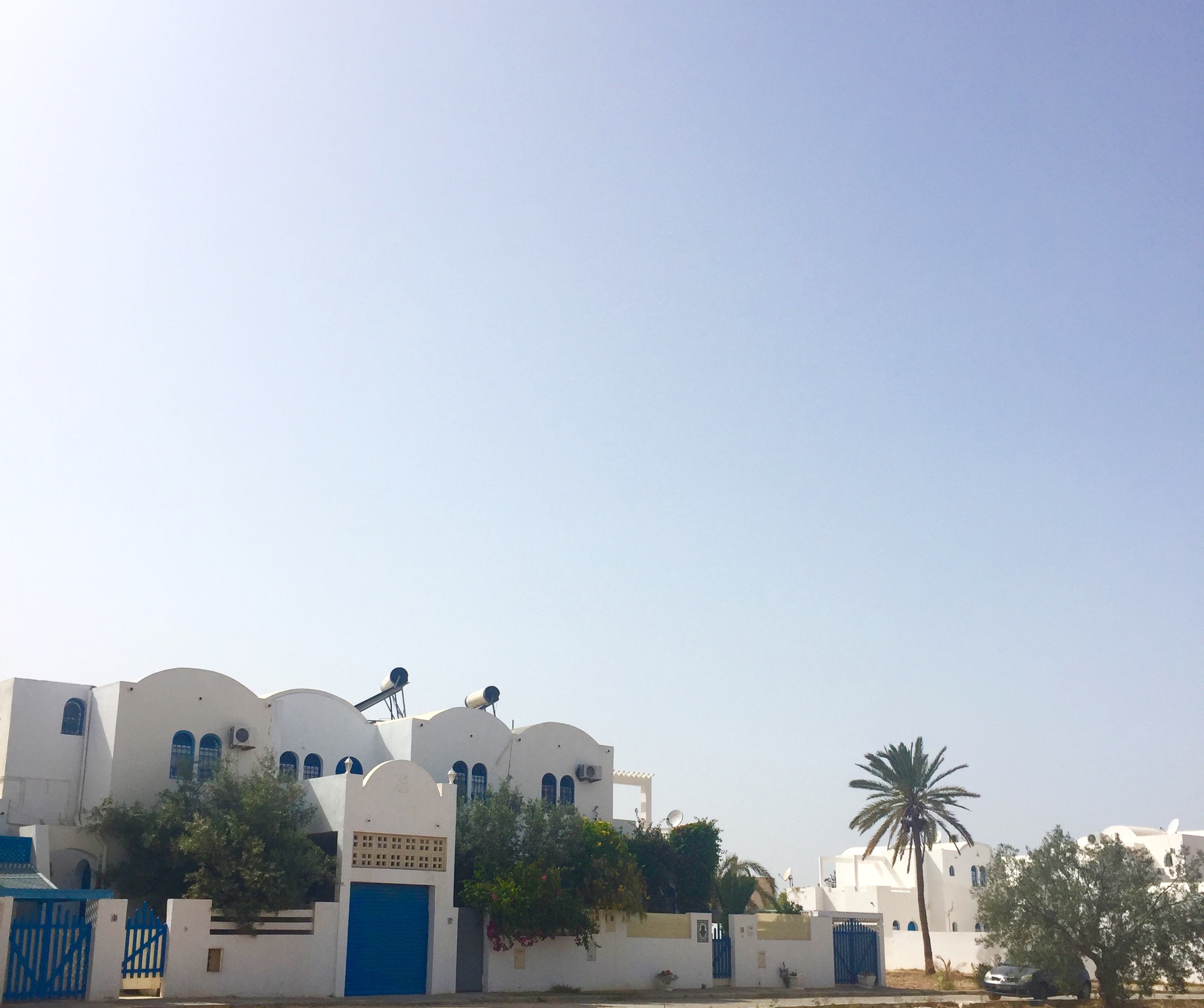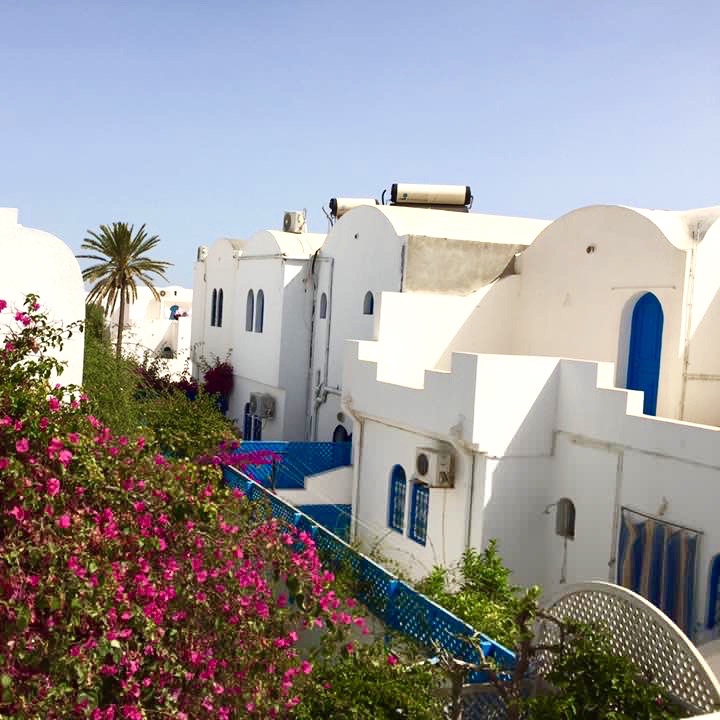 After 30 minutes of taxi ride, we arrived at Midoun (small town located in the North East of the island).
Après 30 minutes de voiture, nous arrivons à Midoun (une petite ville située dans le nord est de l'île).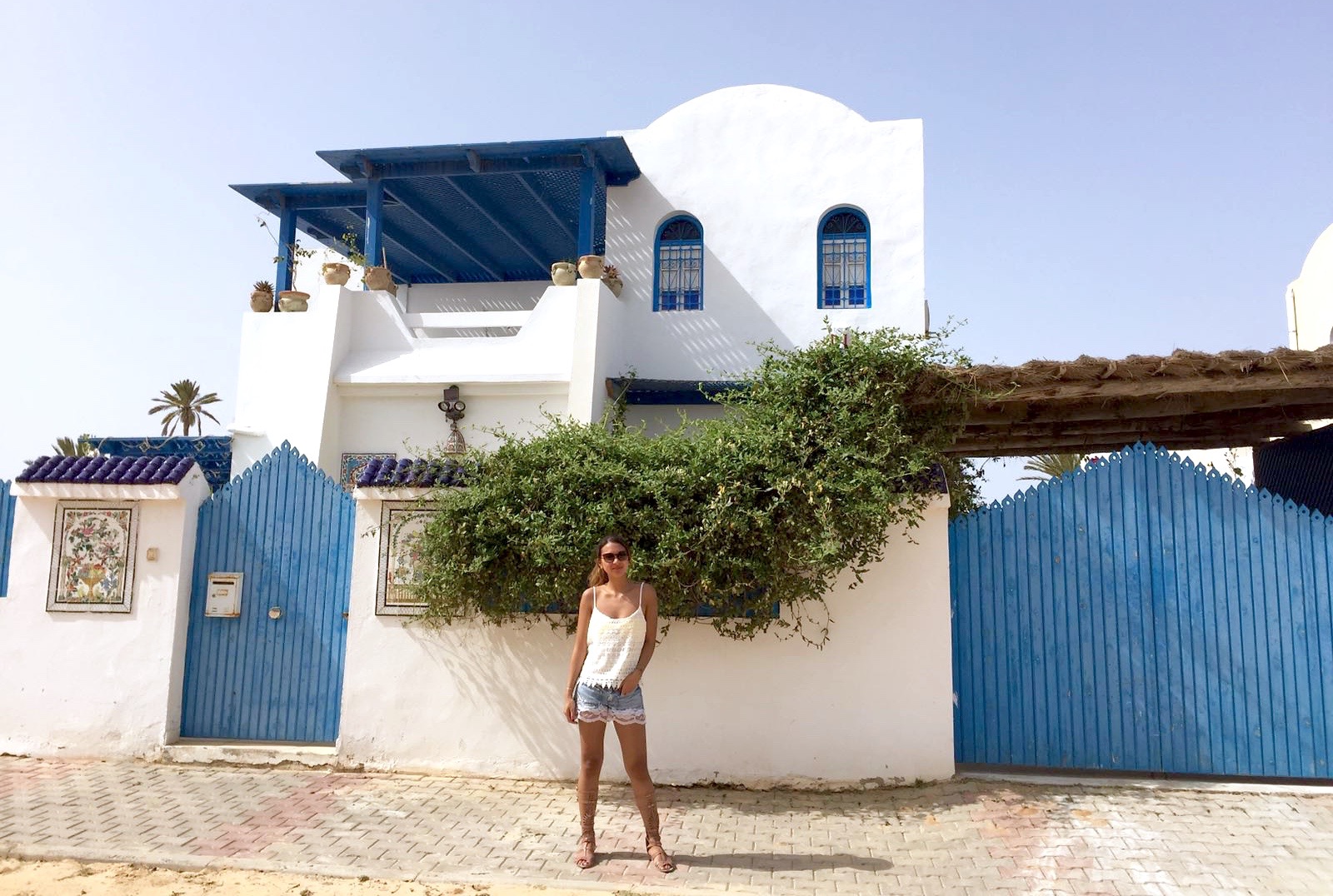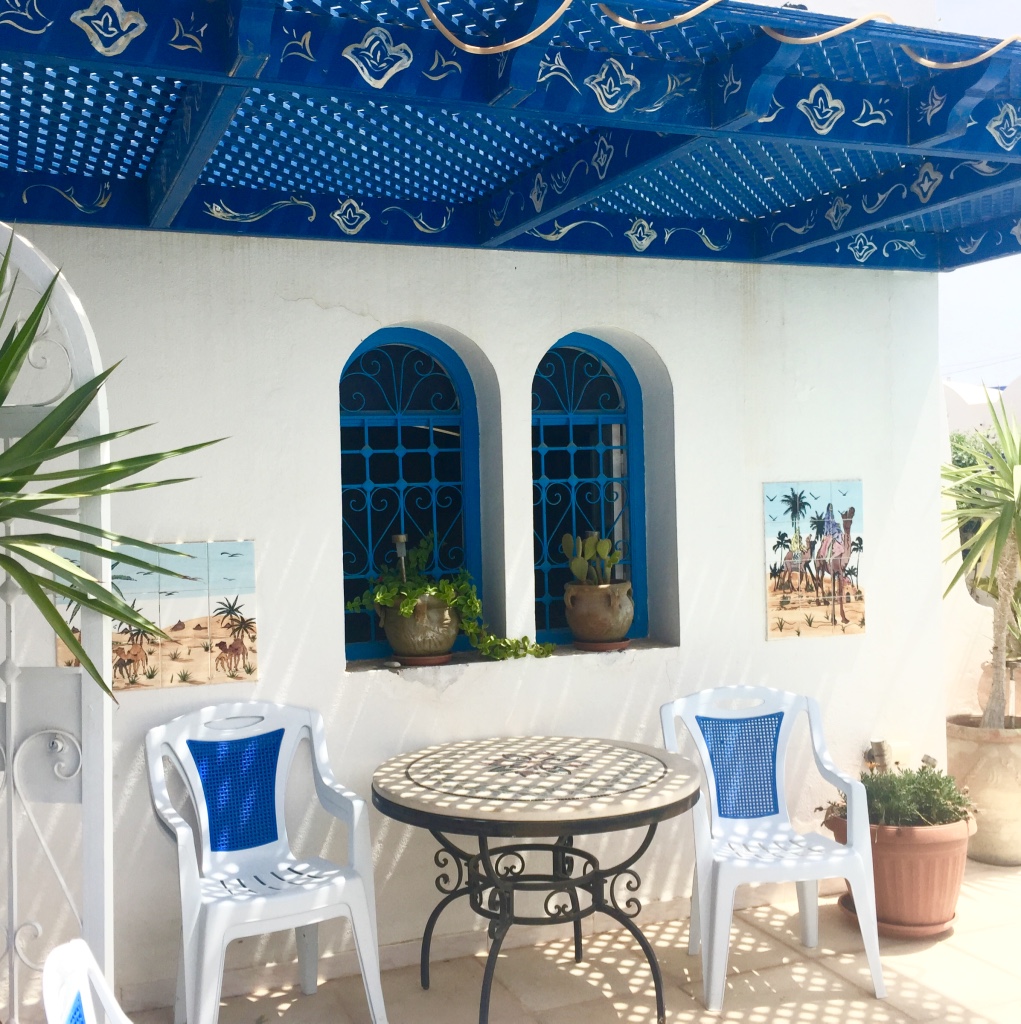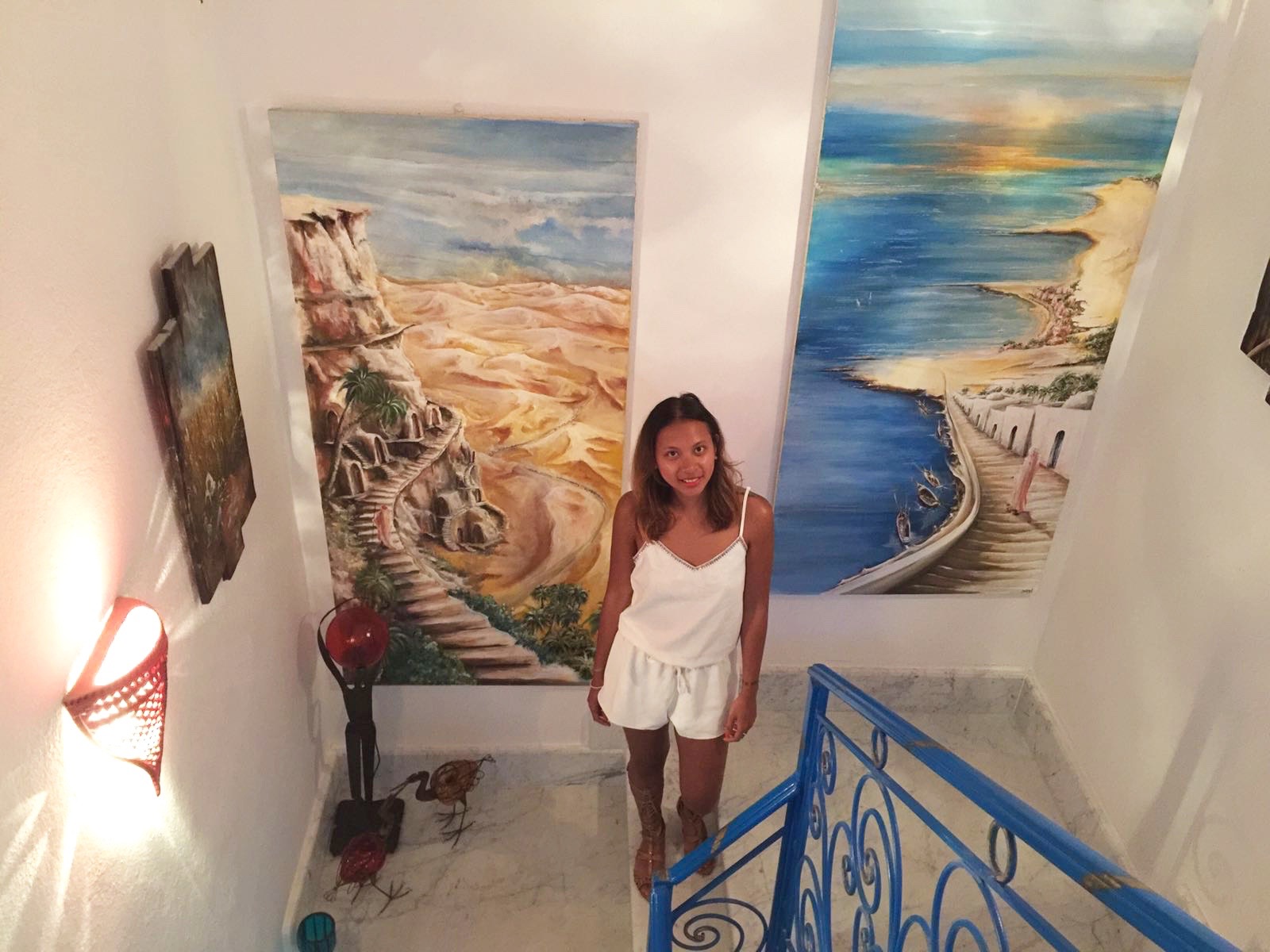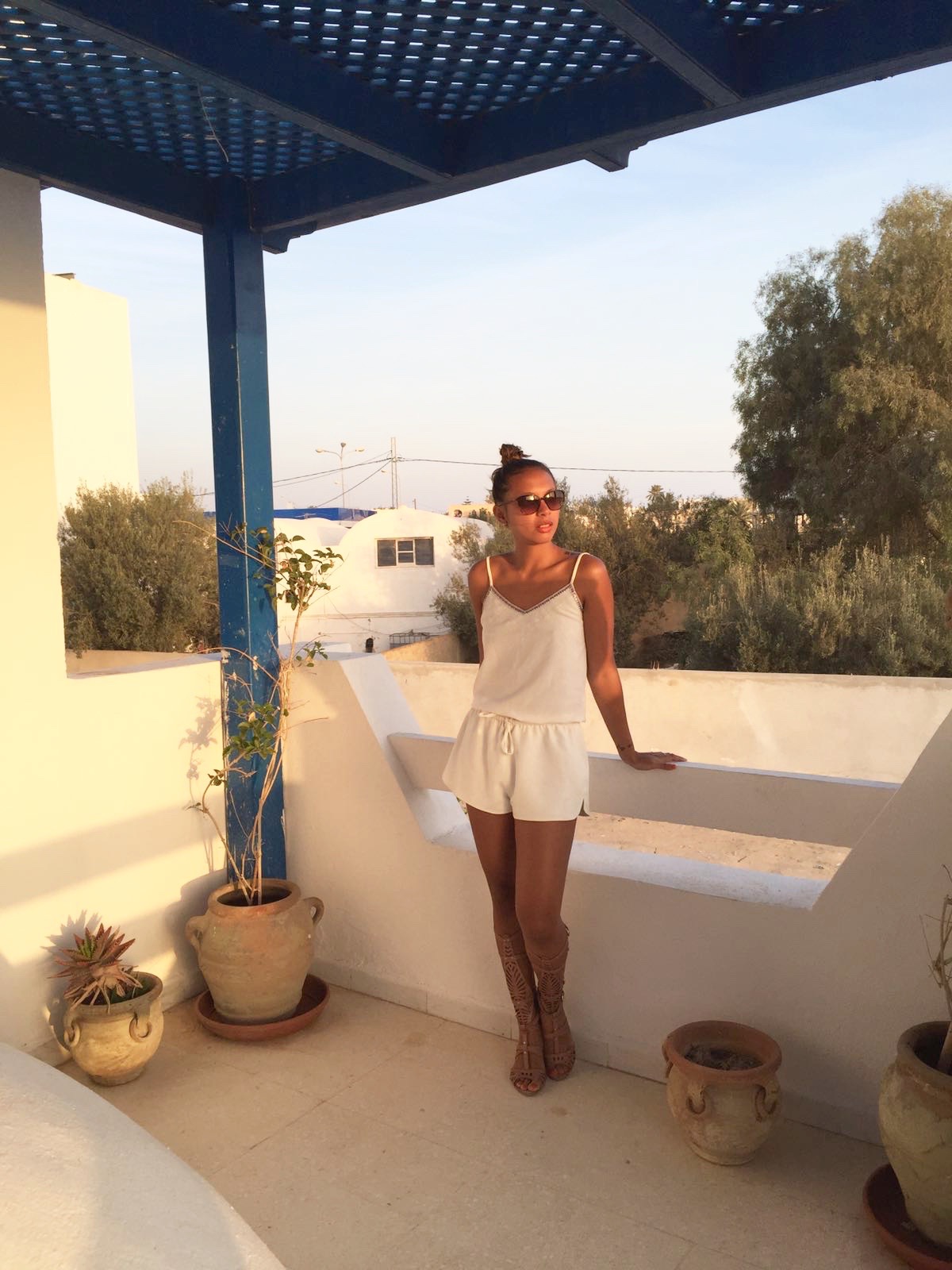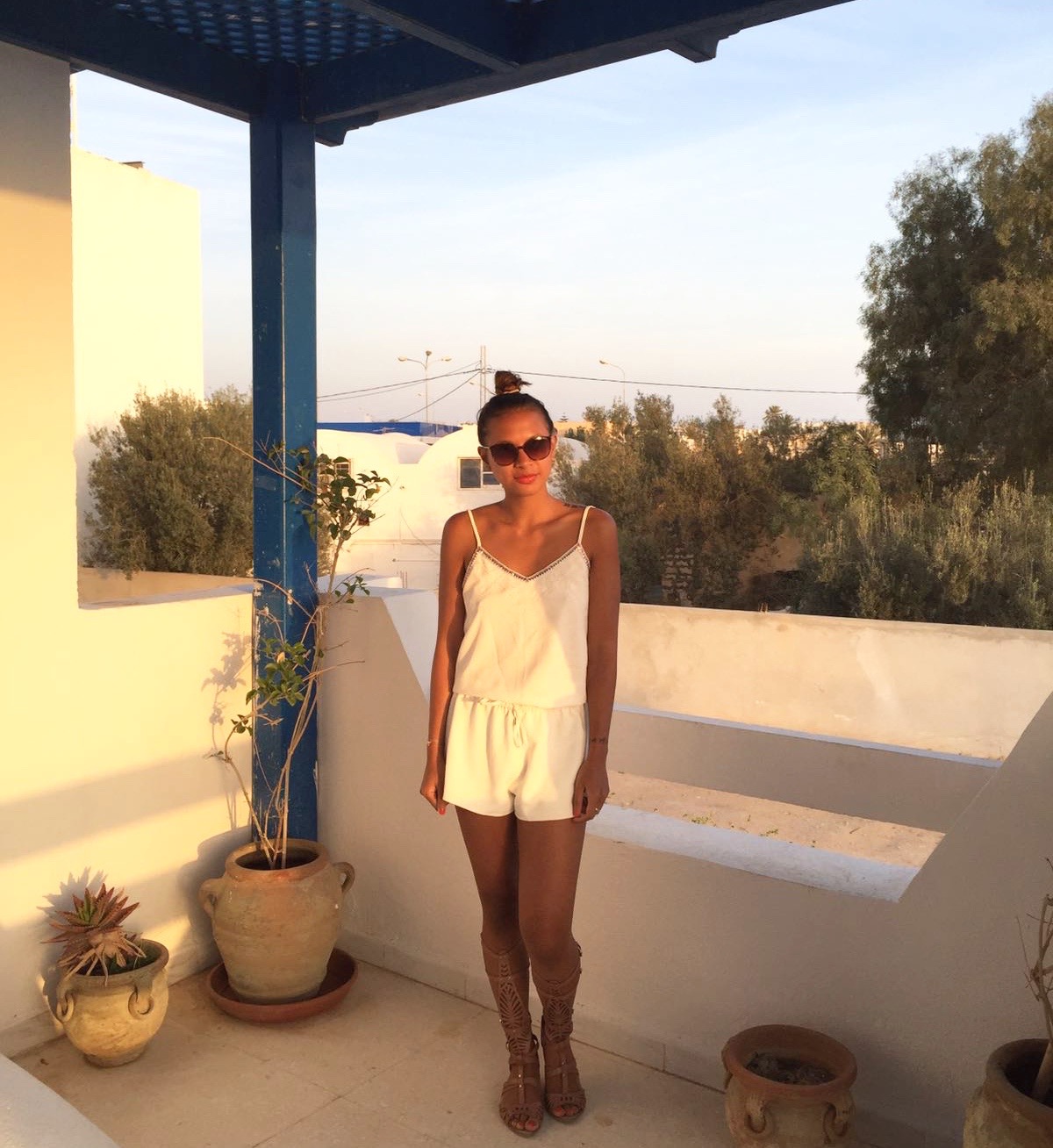 Rooftop // Wearing: Amenapih playsuit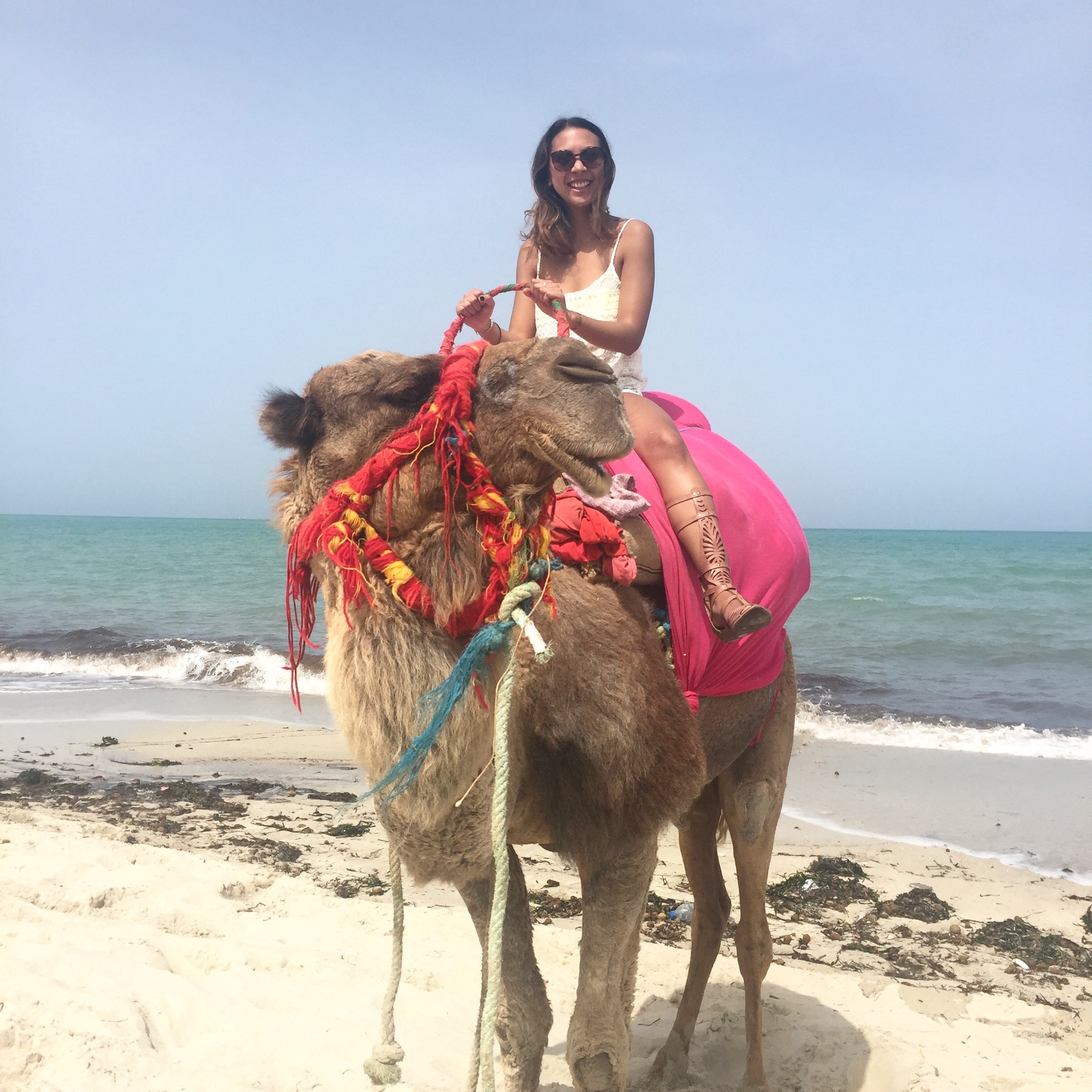 Let me introduce you my new friend Ali Baba. Yeah I ride a camel the first day I arrived. That was a great and fun experience!
Permettez-moi de vous présenter mon nouvel ami Ali Baba. Superbe expérience !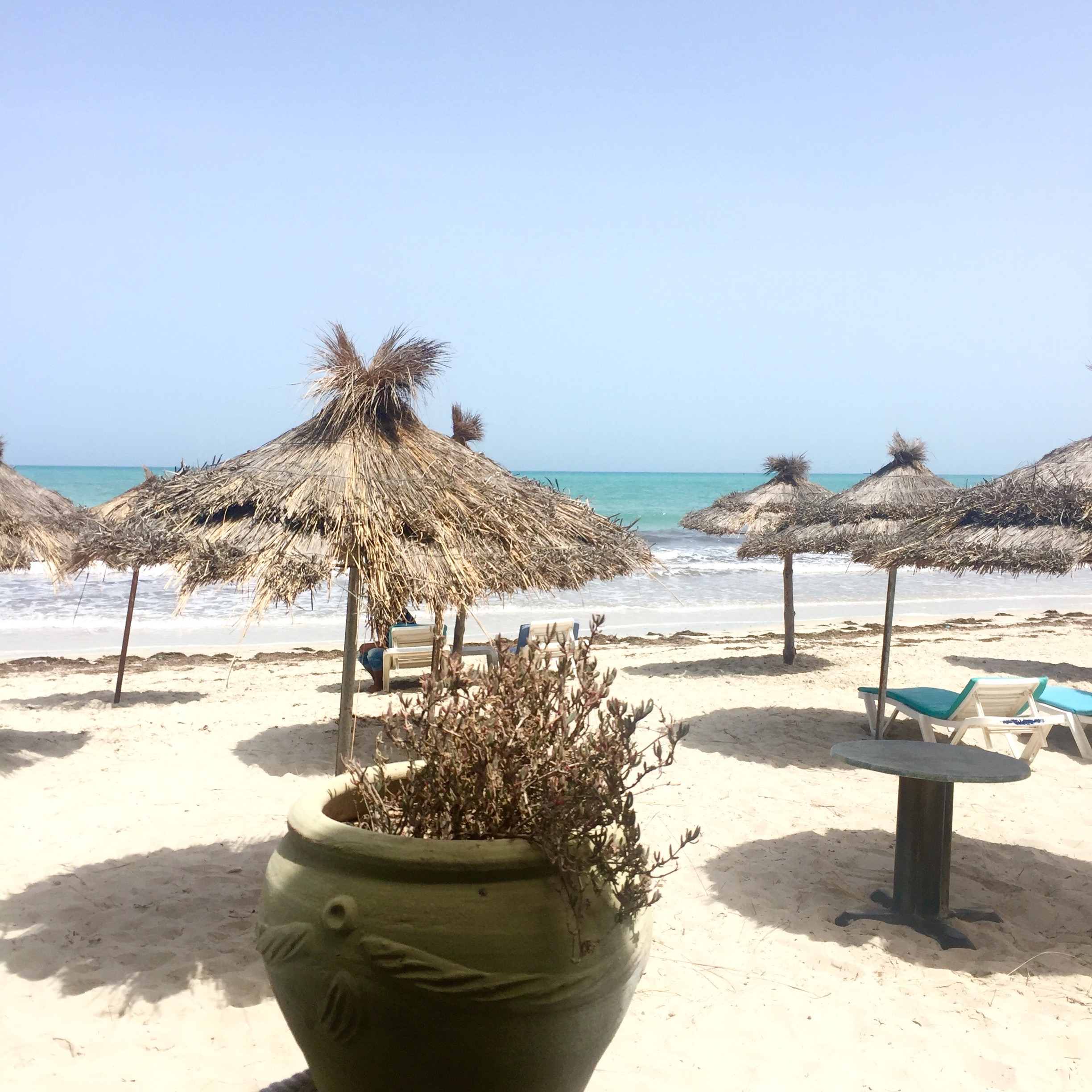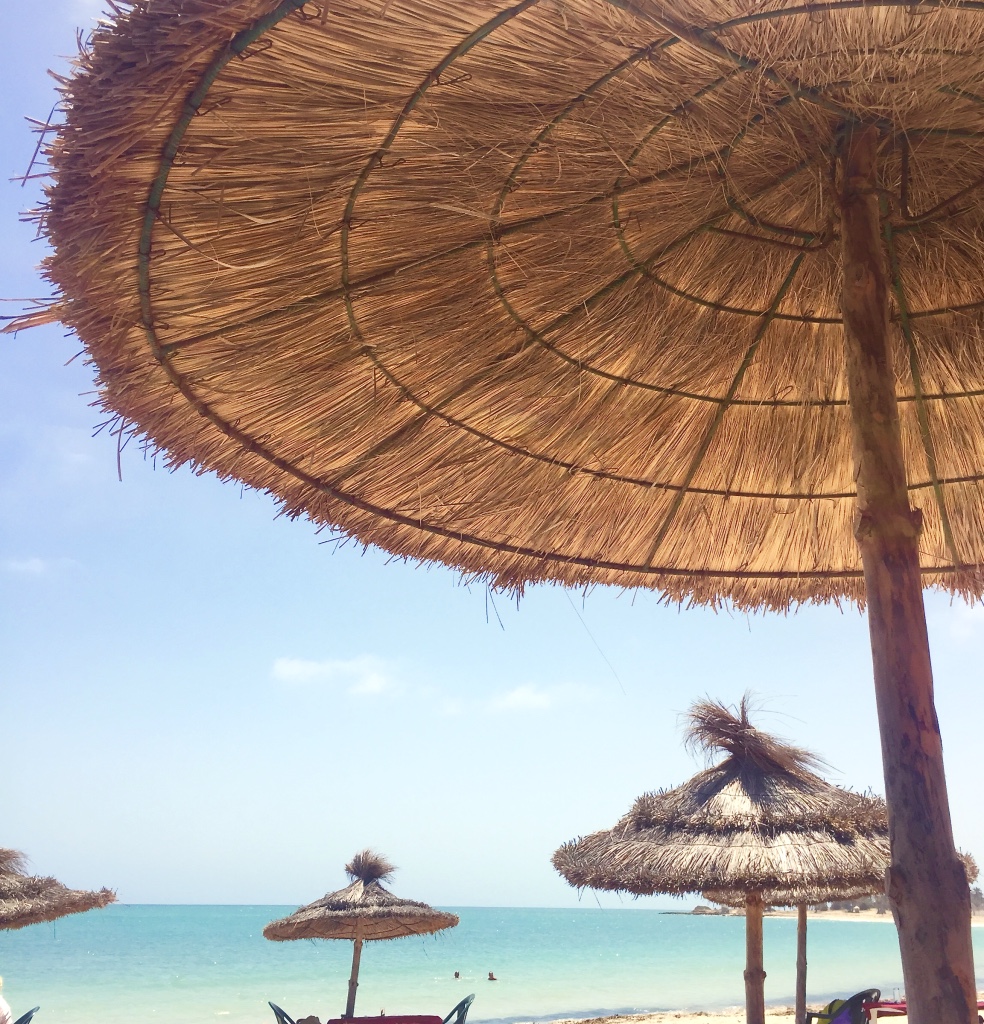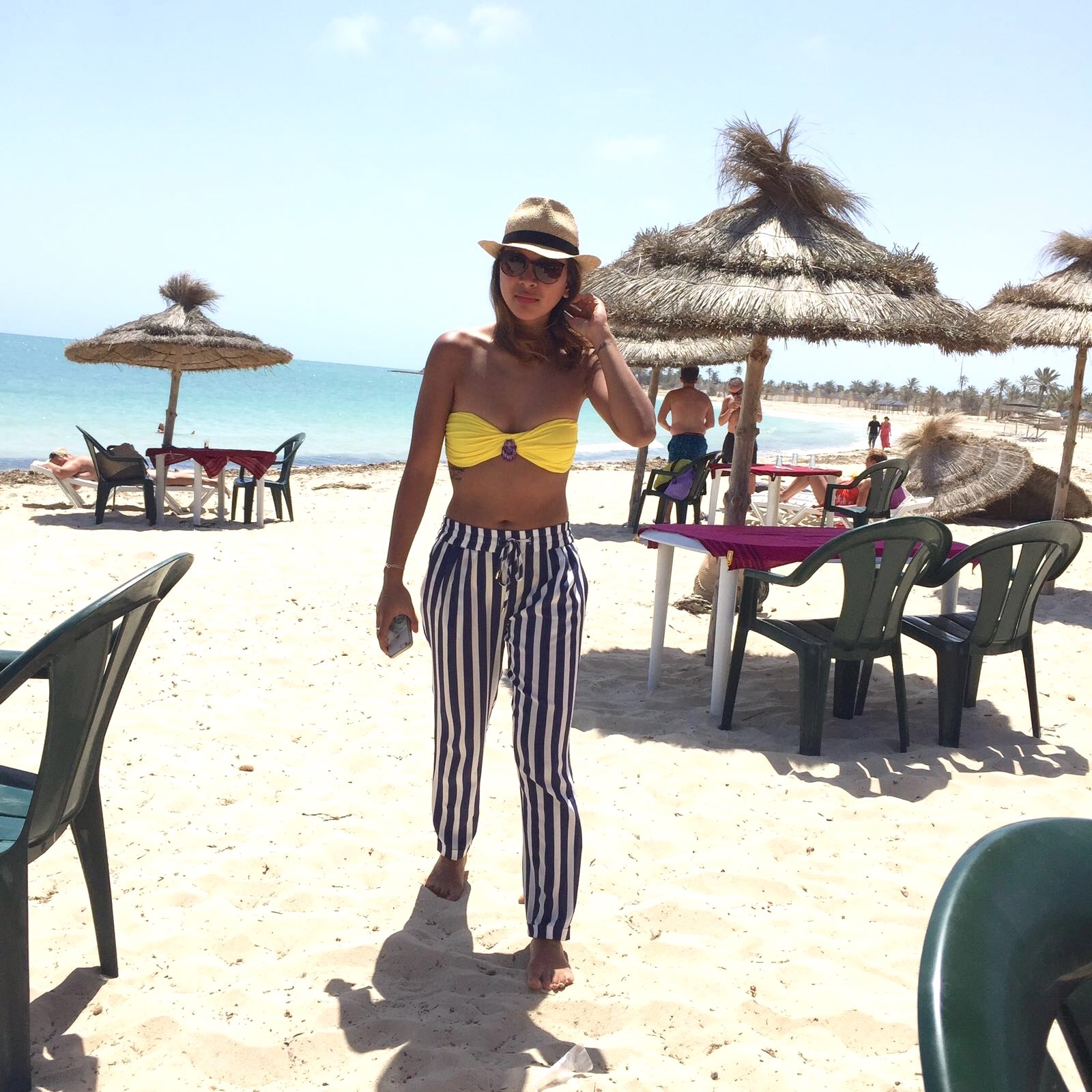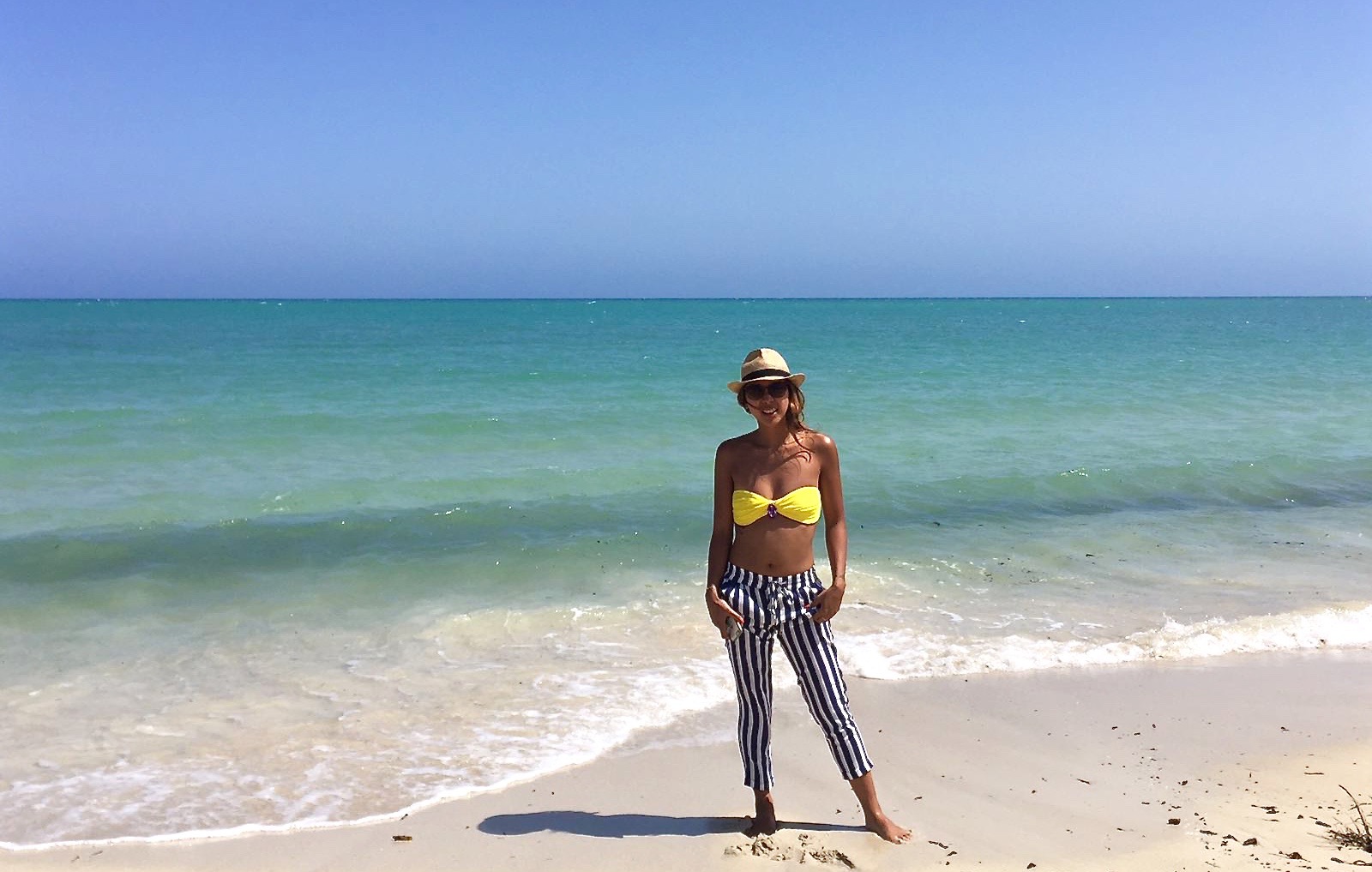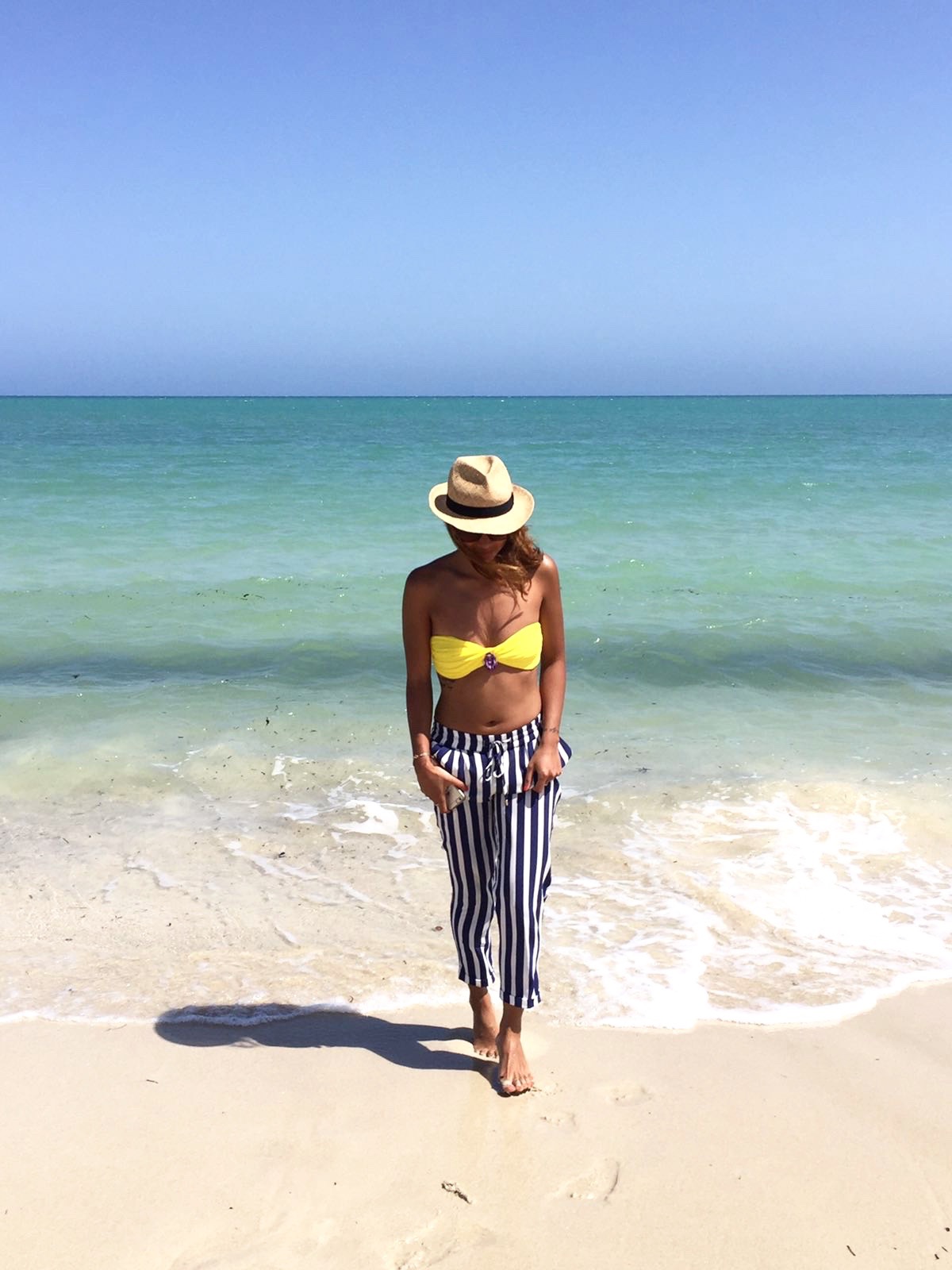 The beach is located in the East side of Djerba, called Plage de la Seguia. Following the past events happened in Tunisia, a lot of hotels and restaurants closed; sadly the tourism has took a hit! It's a shame!
La plage est située à l'Est de Djerba, appelée Plage de la Seguia. Après les tristes évènements survenus en Tunisie, beaucoup d'hôtels et de restaurants ont fermés. Malheureusement le tourisme en a pris un sacré coup ! Vraiment dommage !
Wearing: Zara trousers / Amenapih swimsuit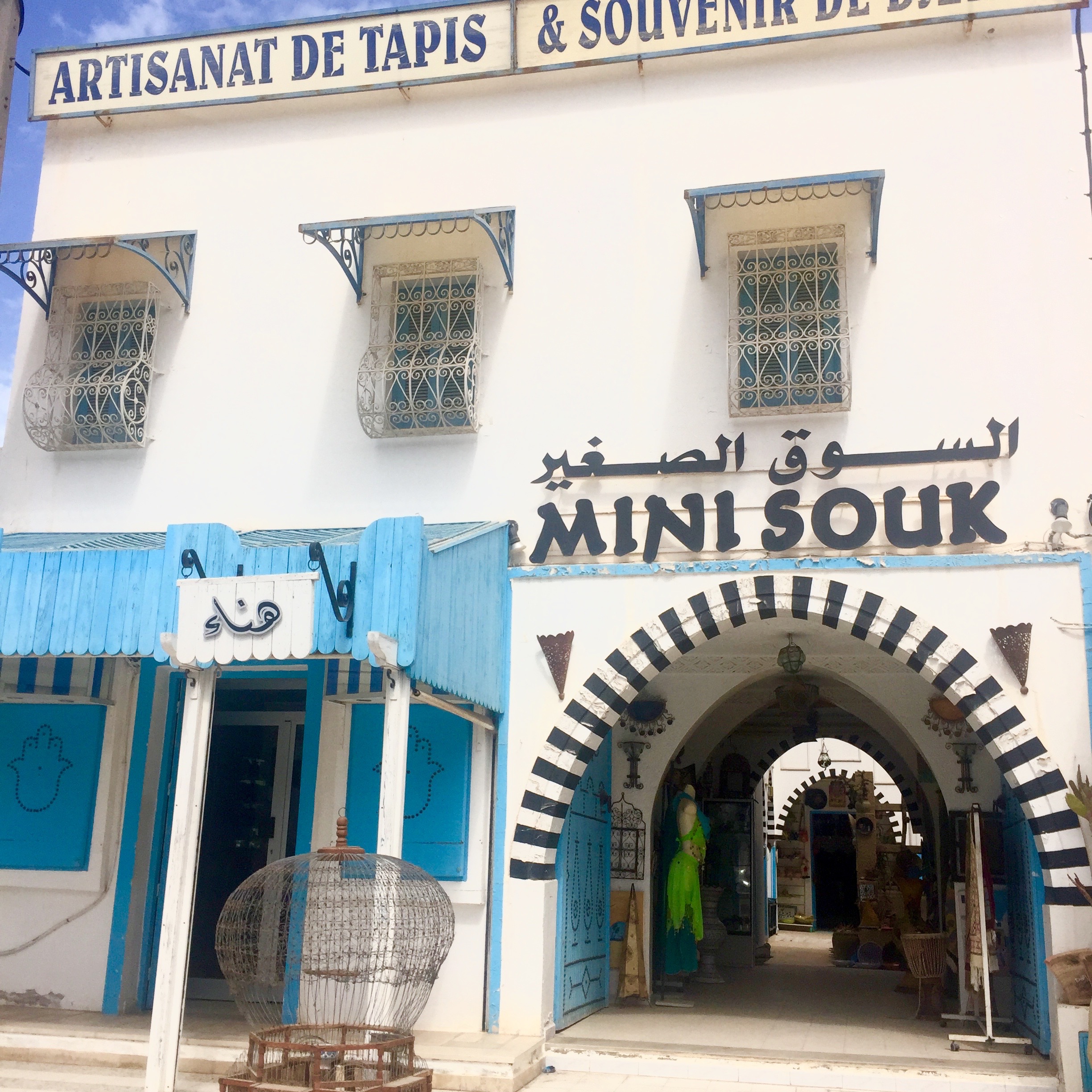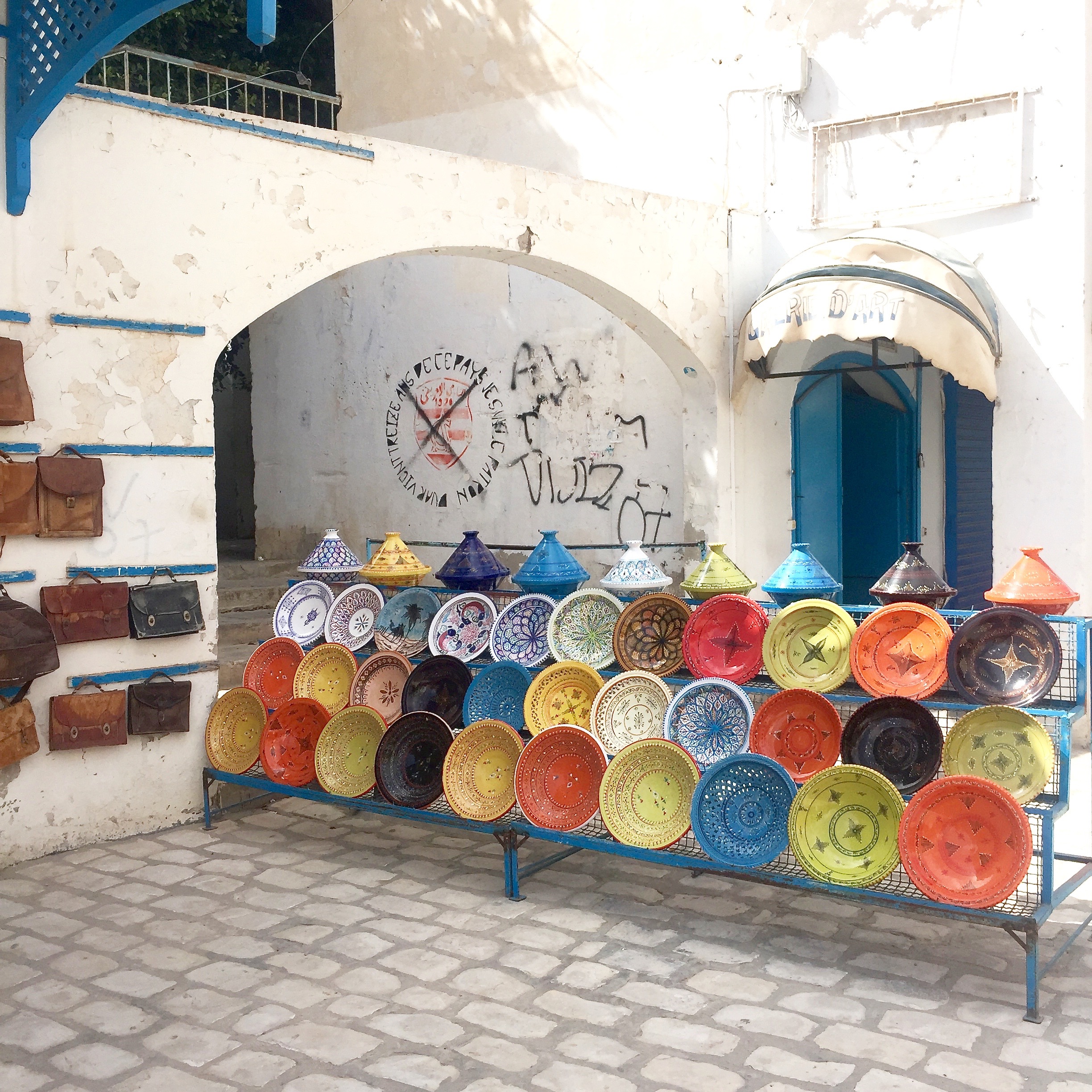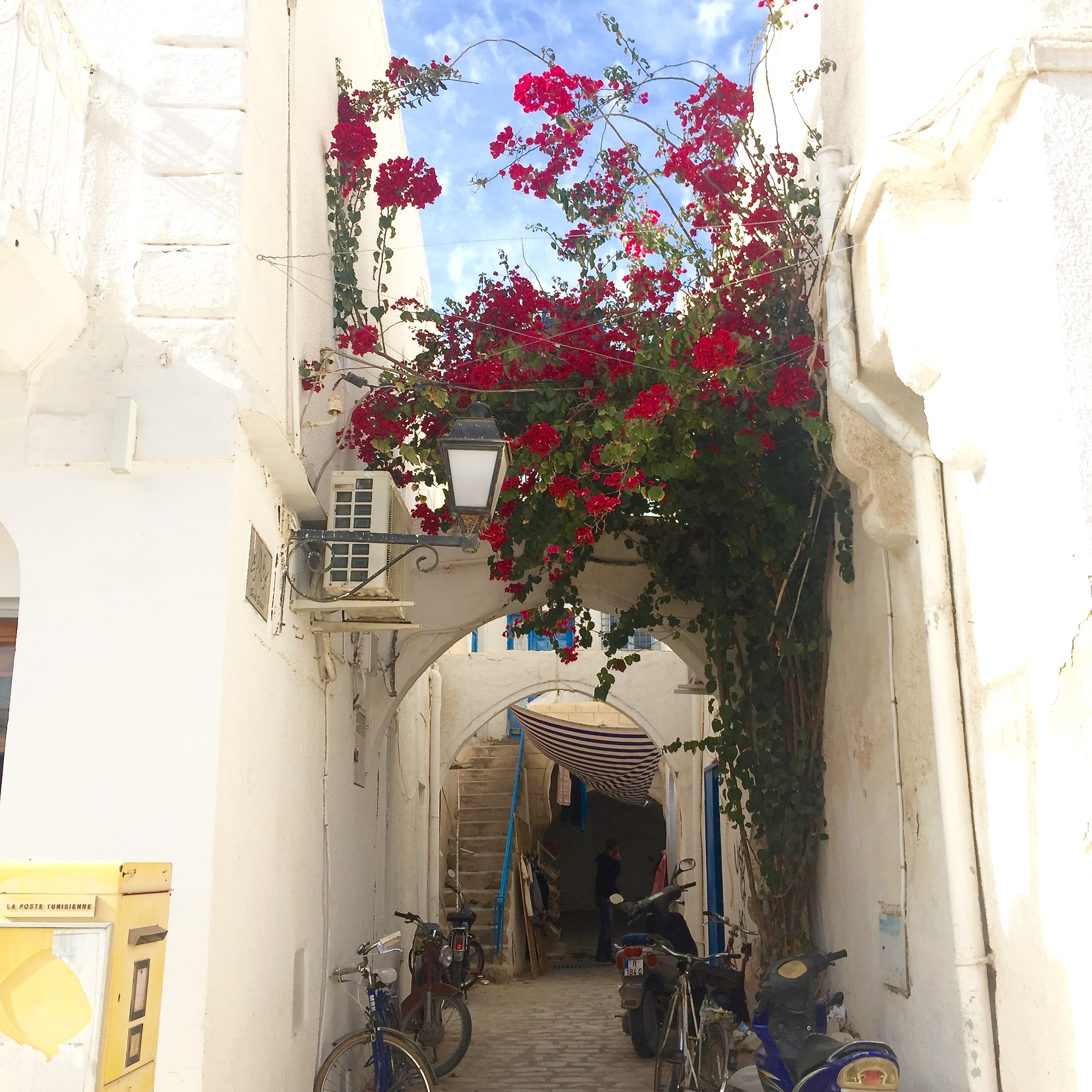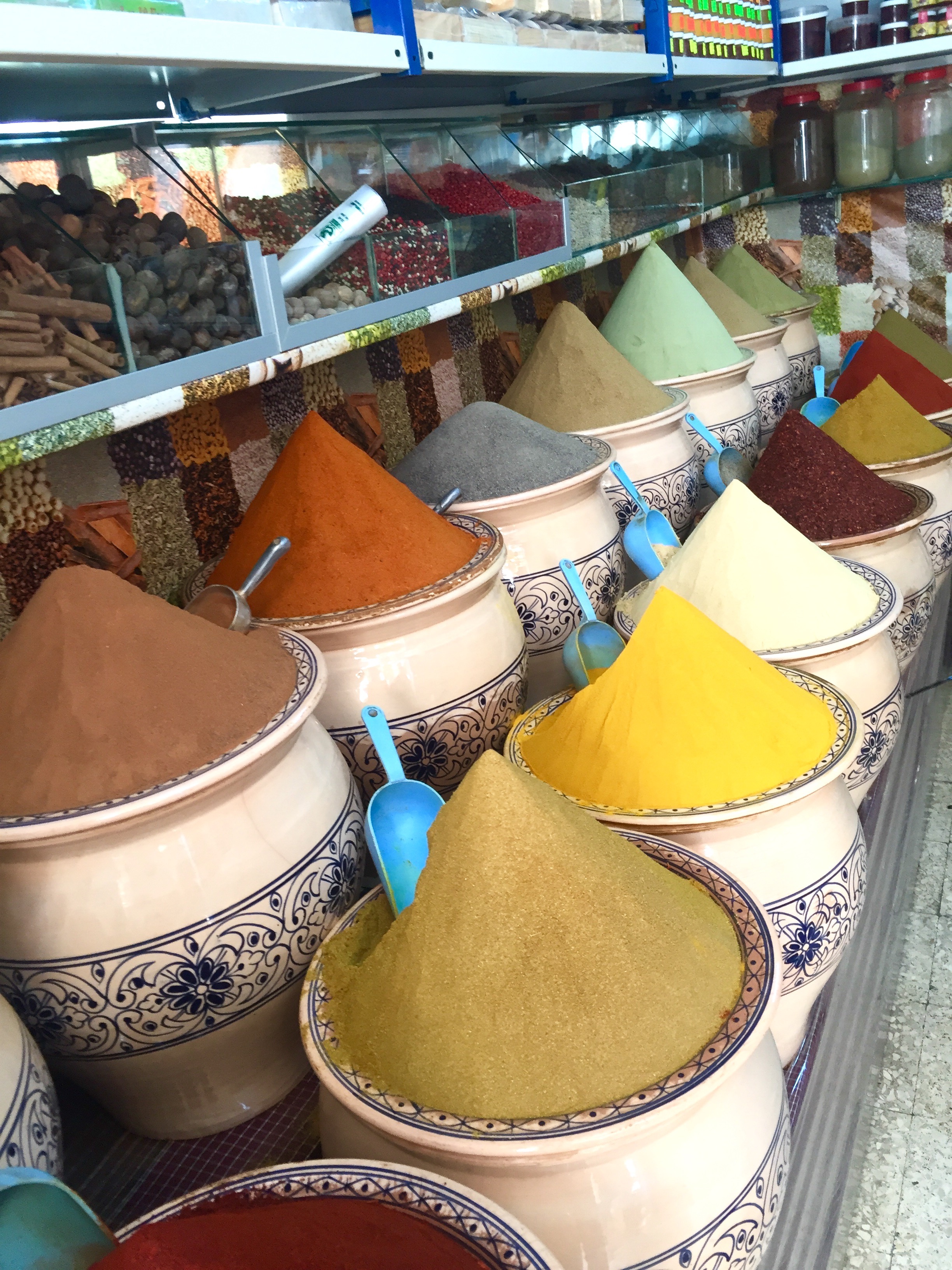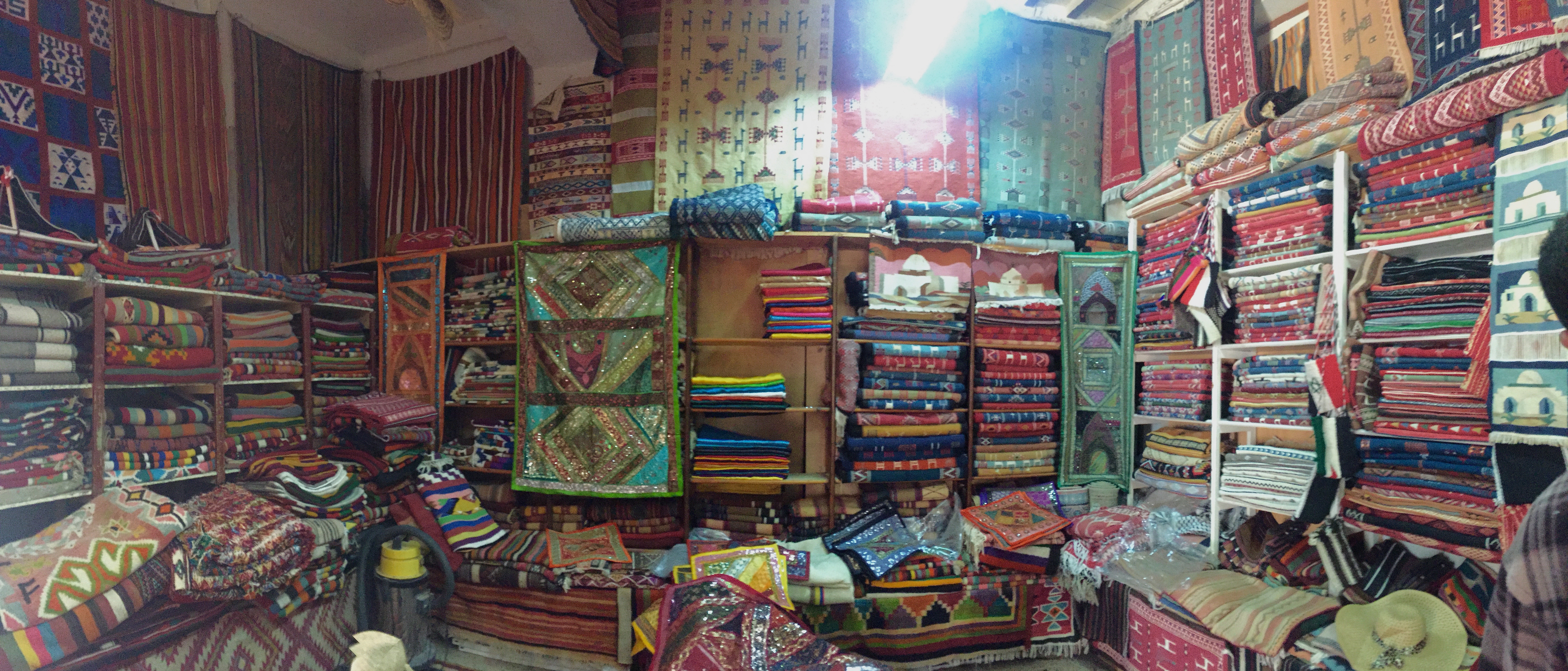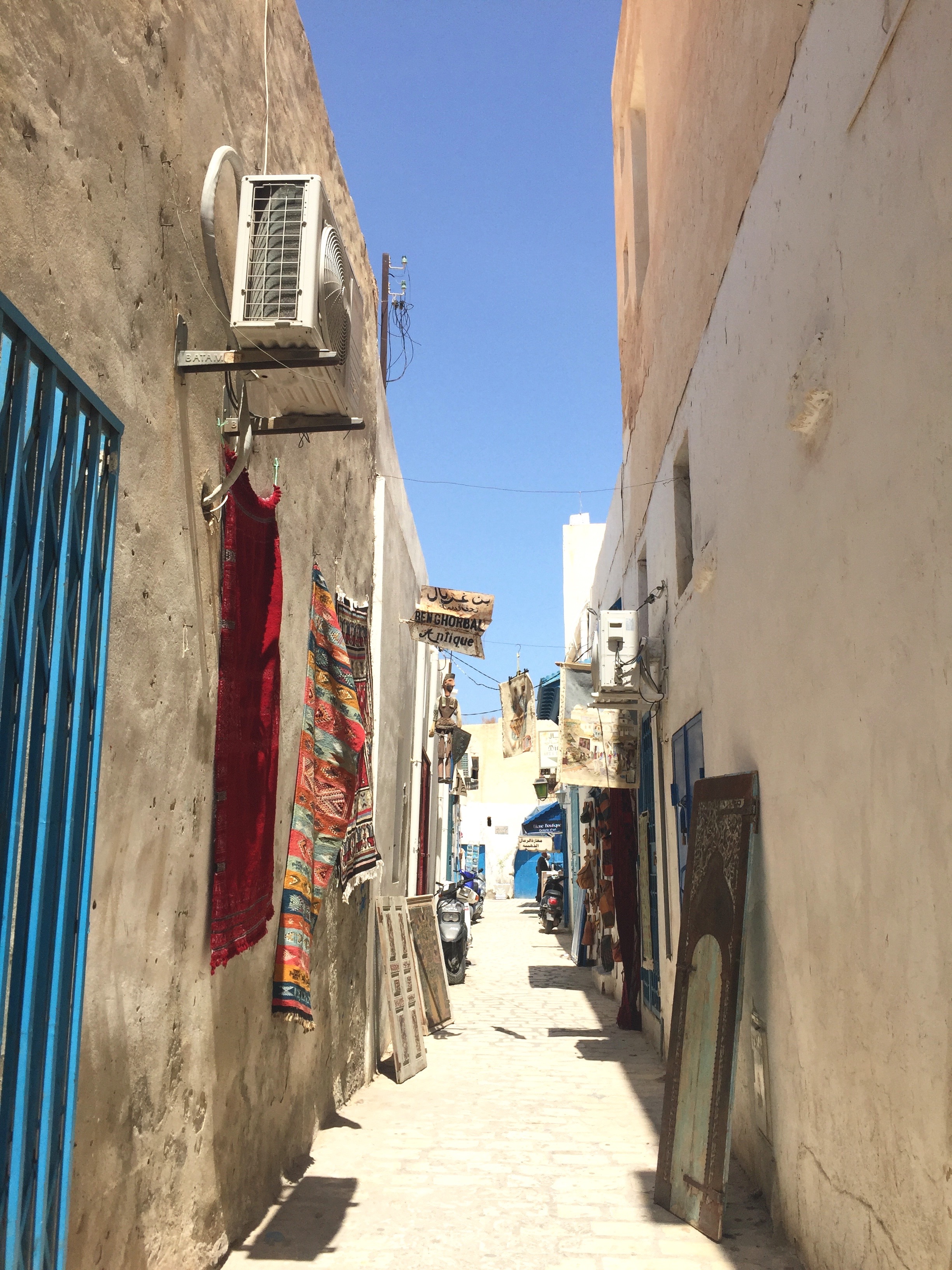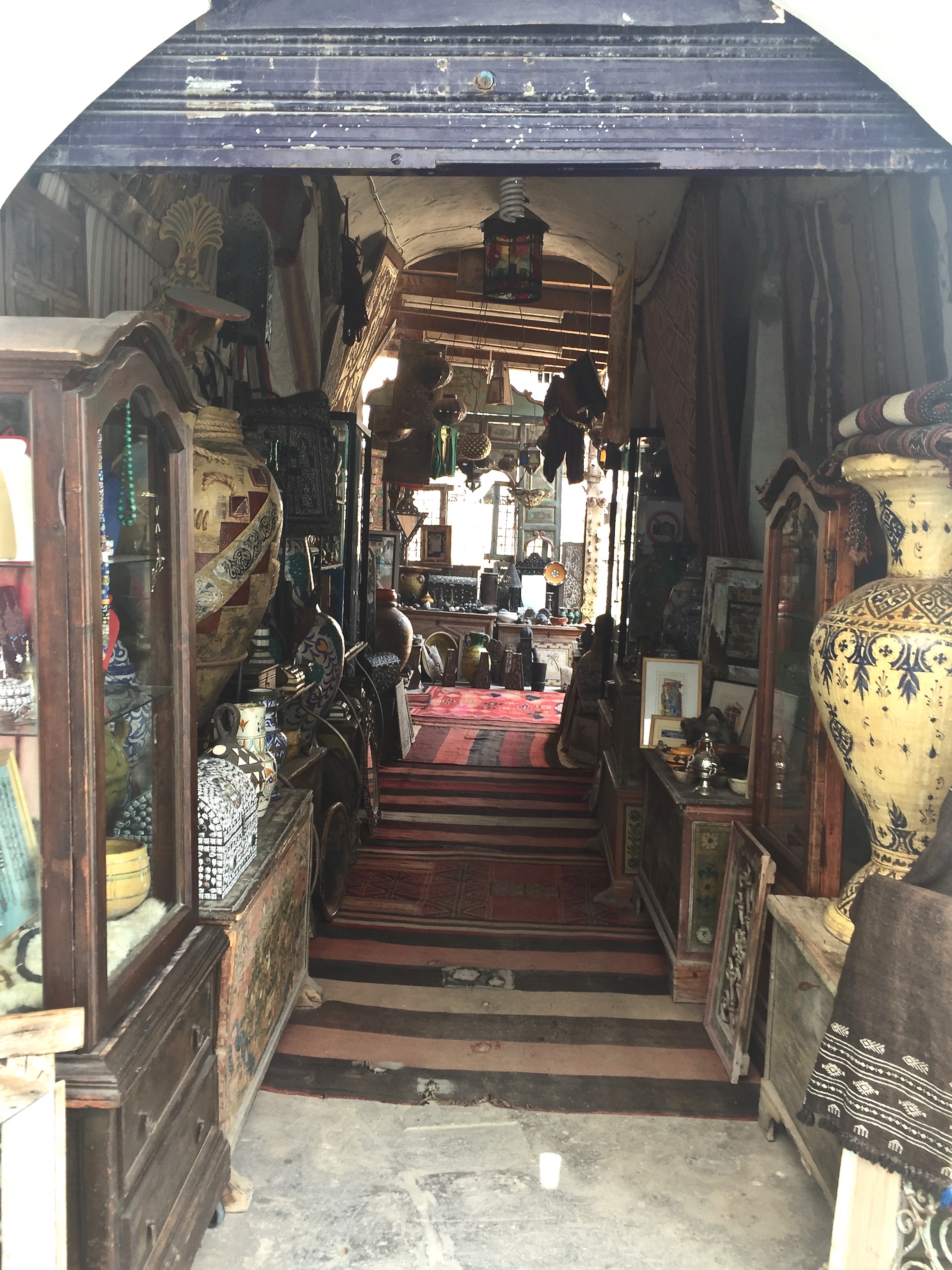 Walked around Houmt Souk. Find the market of fresh fruits/vegetables, fish and also spices. Discover all the traditional clothes of Tunisia called Jebba, Fouta (different ways to use it: blanket, tablecloth, pareo and even beach towel). For myself, I bought 2 pillow slips.
Promenade à Houmt Souk. Trouvez le marché des fruits et légumes, poissons et même des épices. Un vrai caserne d'Ali baba, découvrez toutes les traditionnels habits tunisiens appelées Jebba, Fouta (différent manière de l'utiliser/porter : nappe, couverture, paréo ou même serviette de plage…). Pour moi, j'ai acheté 2 taies d'oreillers et j'en suis ravie.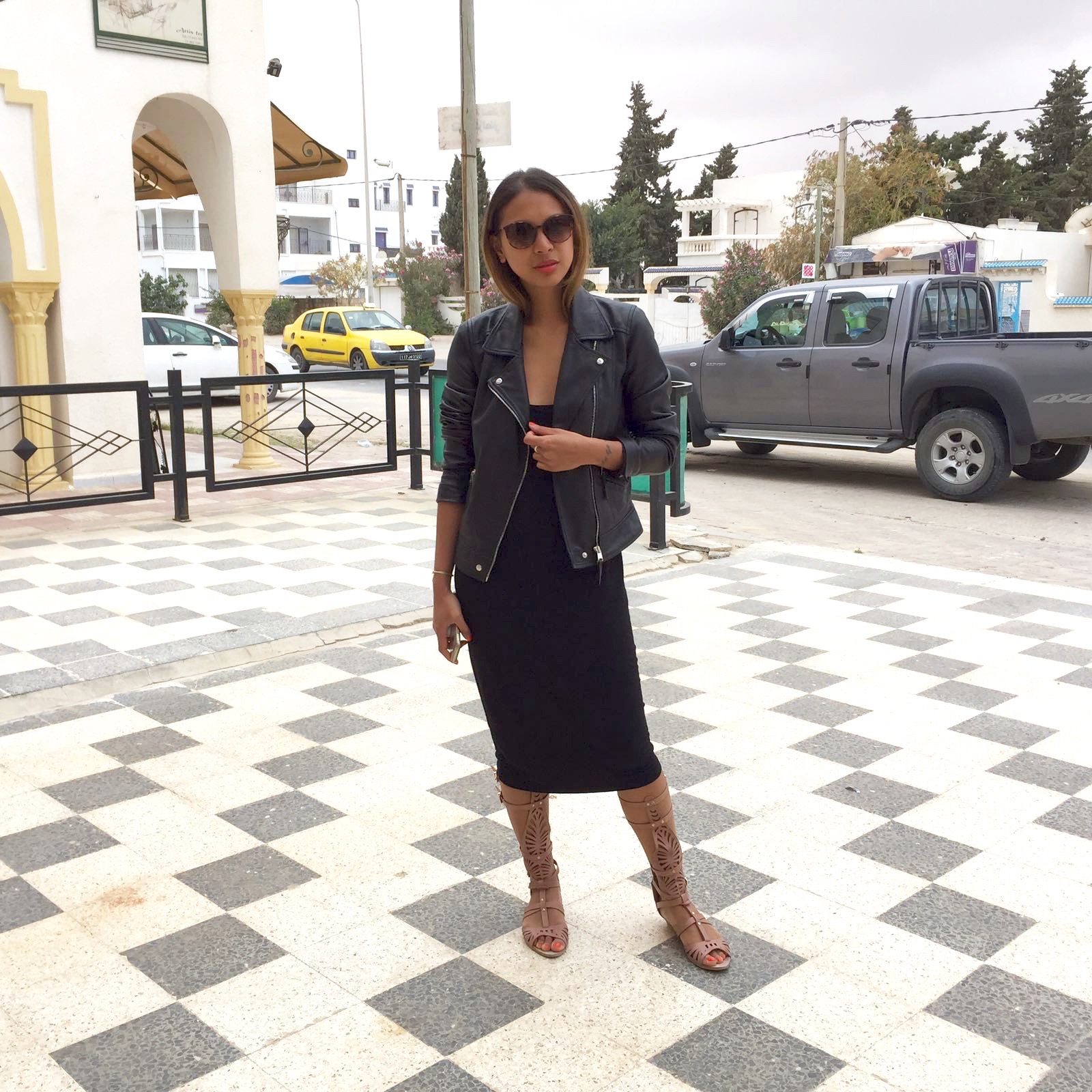 Wearing: H&M long dress / Zara leather jacket / Chanel sunglasses / Nose sandals (bought during my trip in Malaysia)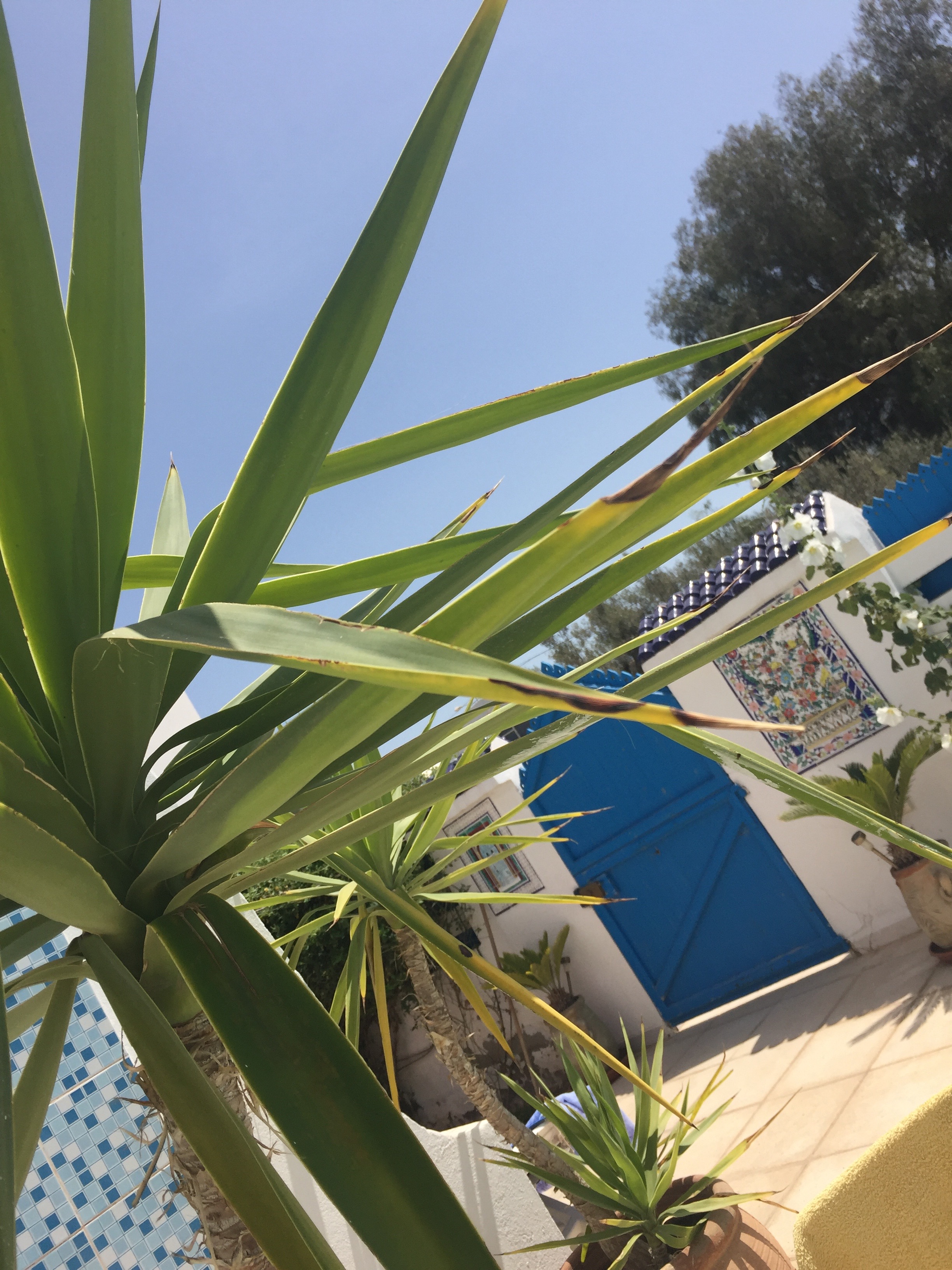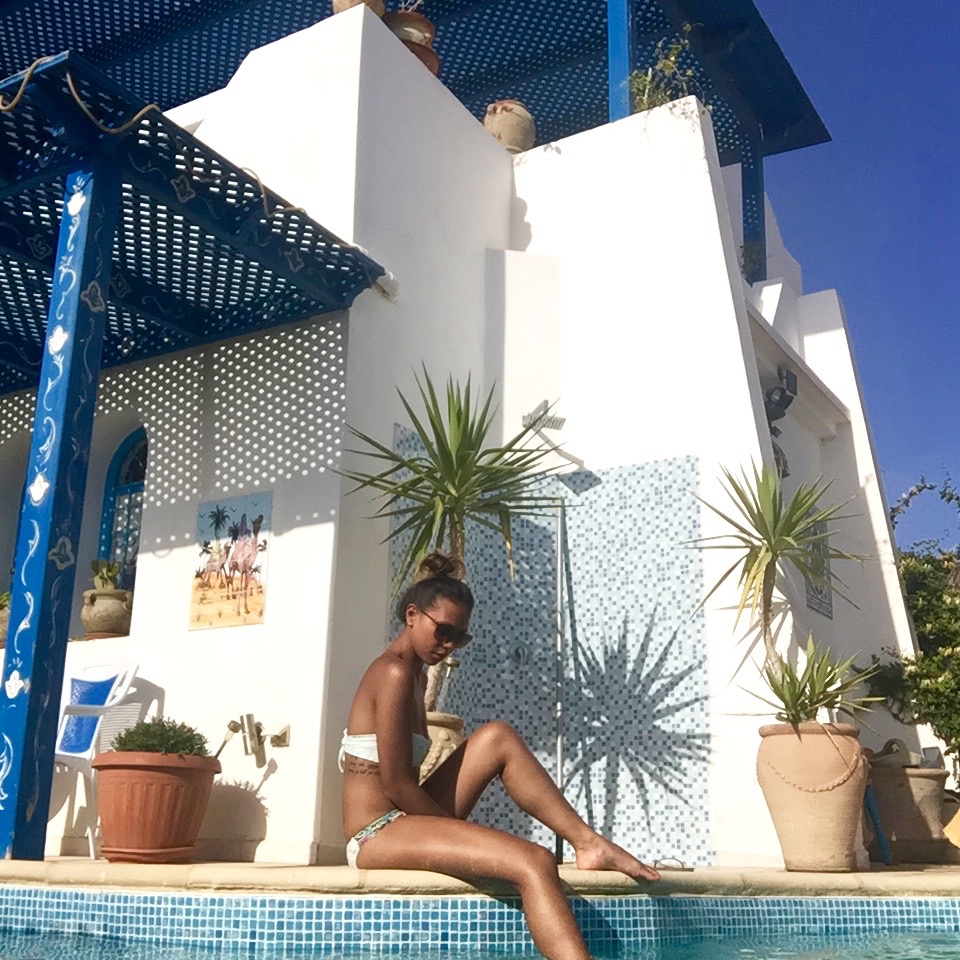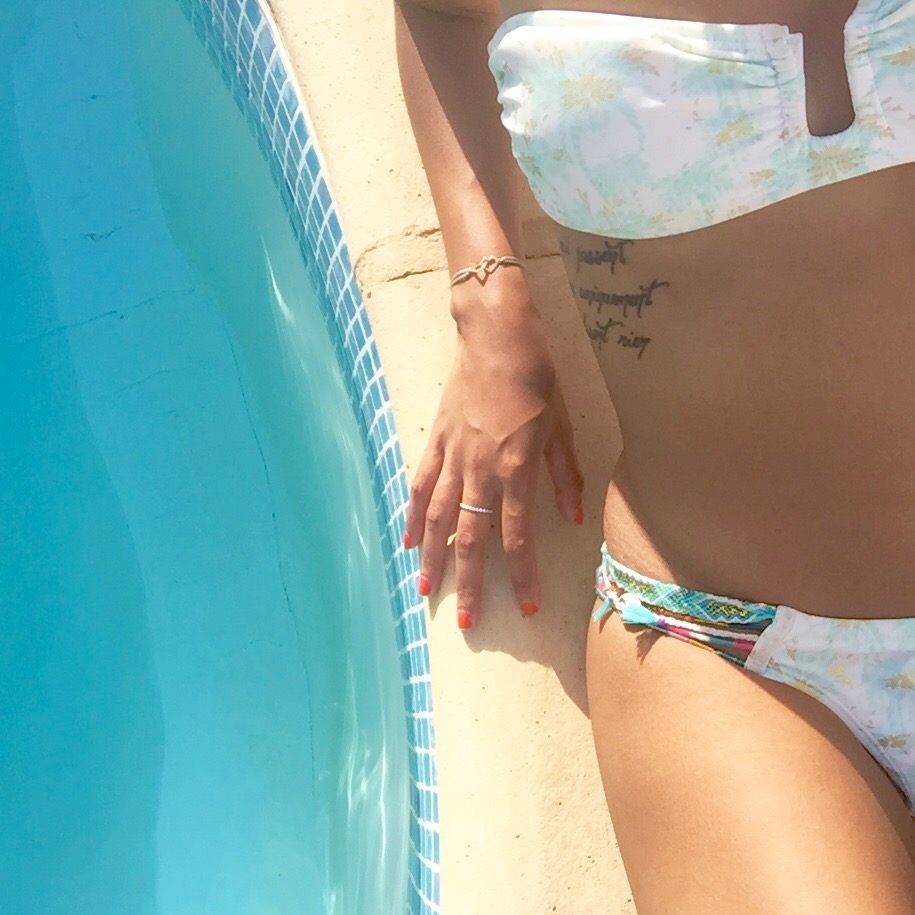 Wearing: Amenapih swimsuit (Summer 2015 collection)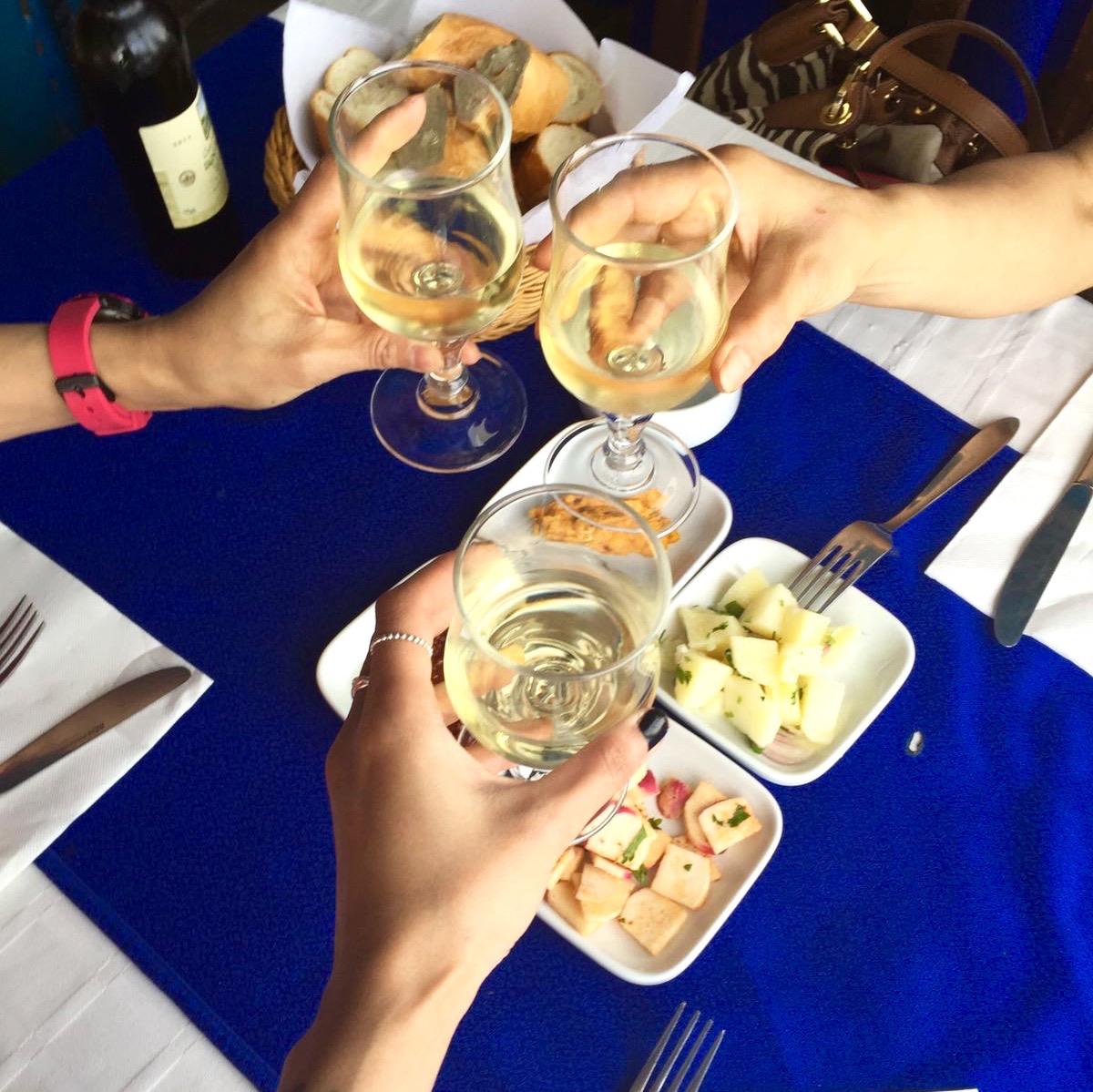 Cheers to Holiday! / Vive les vacances !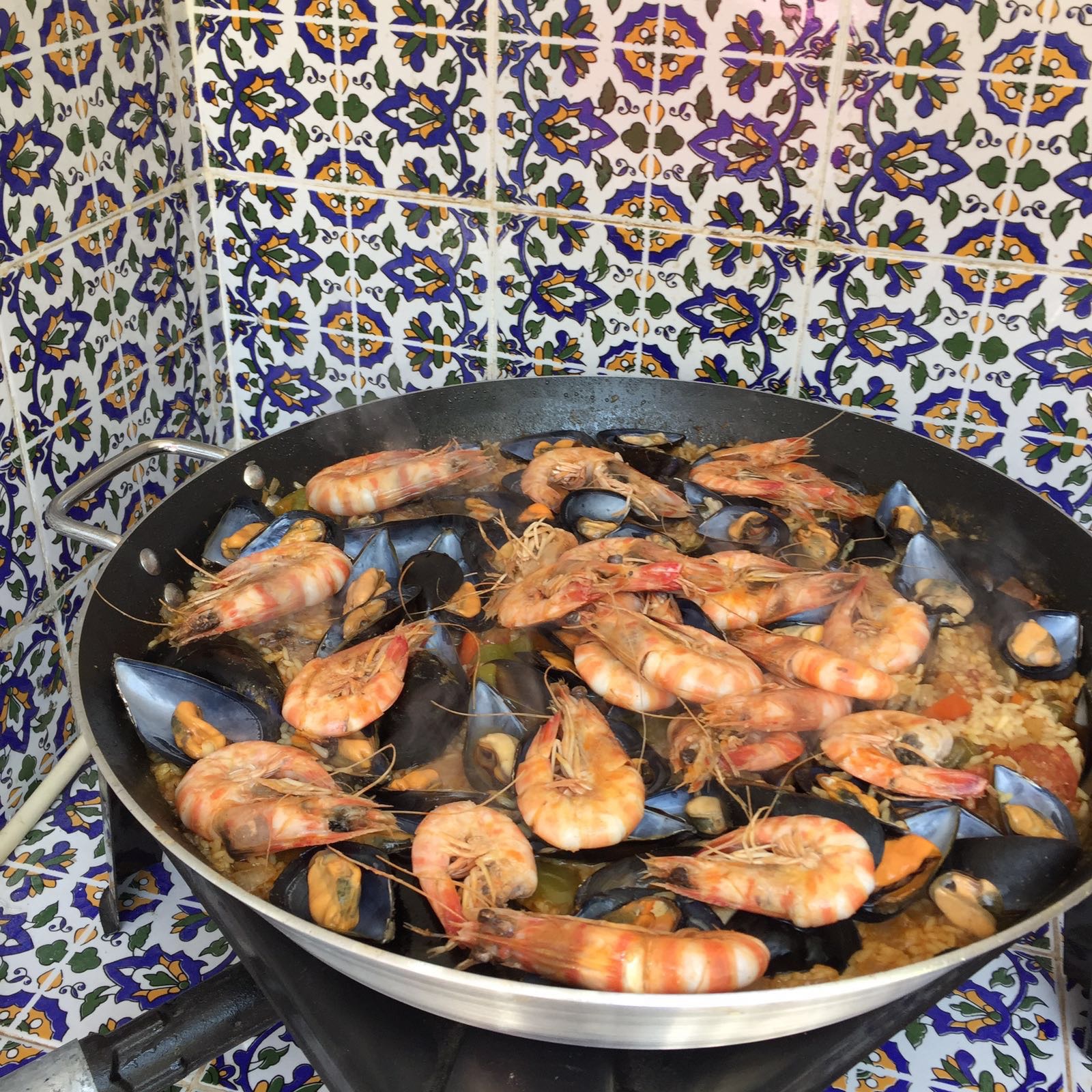 23/04/16 We've been invited the last day at our friend/neighbor's place (next door) to lunch.  That's what we've got: A homemade Paella!!! omg that was really delicious. My holiday was all about to eat, sleep, lie in by the pool, tan, relax and eat again! I feel 100% relaxed and well rested. I am so glad to spend this moment with my Family, it was exactly what I've needed. Ready to go back home and face the real (jungle) life!
La veille de notre départ nous avons été invité chez notre très chère voisine et amie, à déjeuner. Au menu : Paëlla, fait maison !!! Olalala c'était tellement délicieux, un vrai régale. Si je devais résumer mes vacances, je dirai dodo, bouffe, détente au bord de la piscine, bronzage et relax ! Les batteries sont bien rechargées, bien relaxée et reposée. Je suis heureuse d'avoir passer cette petite semaine avec ma famille, c'était vraiment ce que j'avais besoin. Maintenant retour à la réalité et prête à affronter la vraie vie !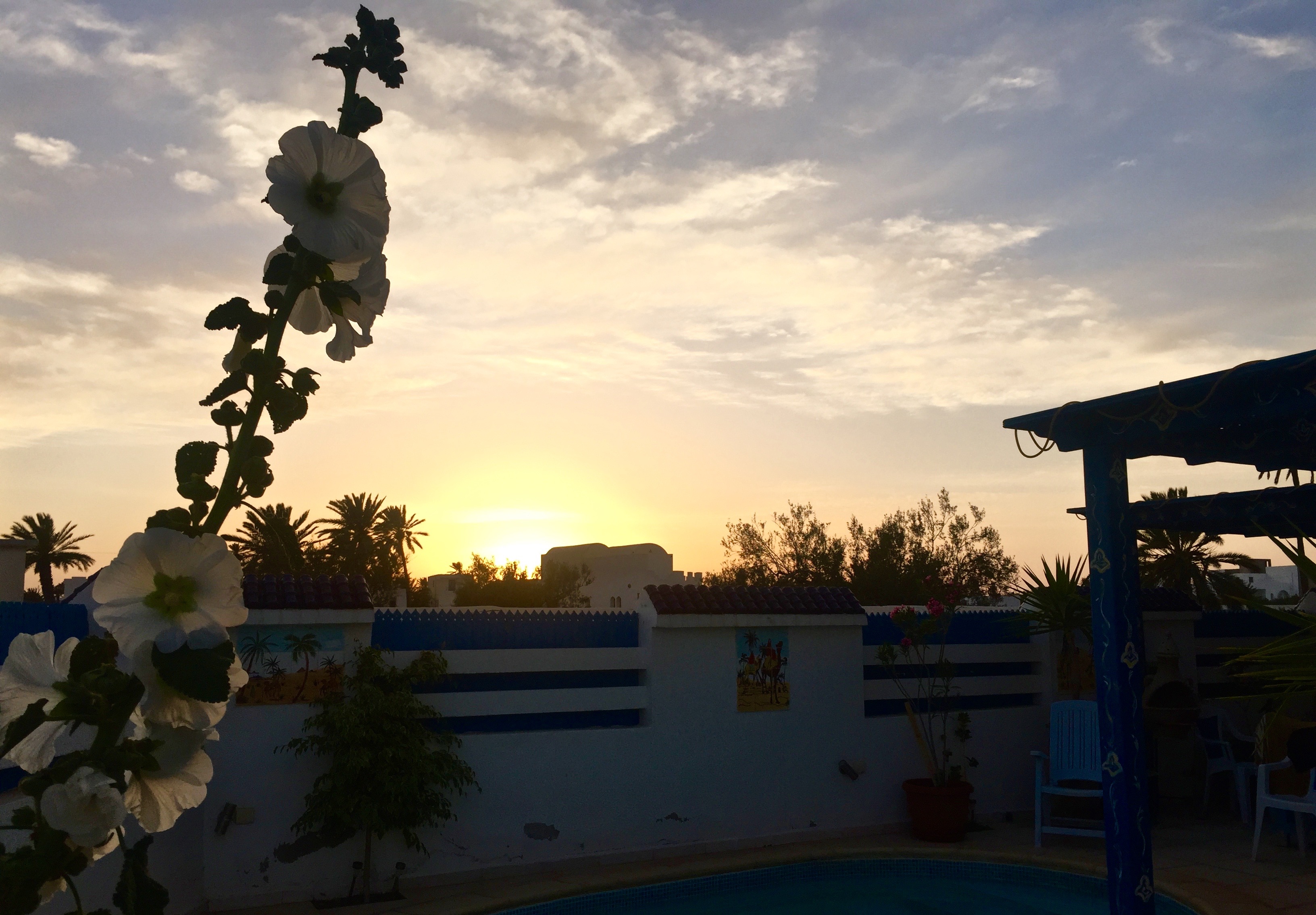 Until the next time Djerba, you were good to me!
Great Restaurant to do by the beach: La Lagune (Spiaggia La Fidel, Midoun, Djerba Island). Large dishes of fish (daurade, squid, shrimp, octopus…) for a reasonable price. 
À bientôt Djerba !
Restaurant cool au bord de la plage : La Lagune (Spiaggia La Fidel, Midoun, Djerba). Un large choix de poissons et de crustacés (daurade, calamar, crevettes, gambas, poulpe…) pour des prix raisonnables.