---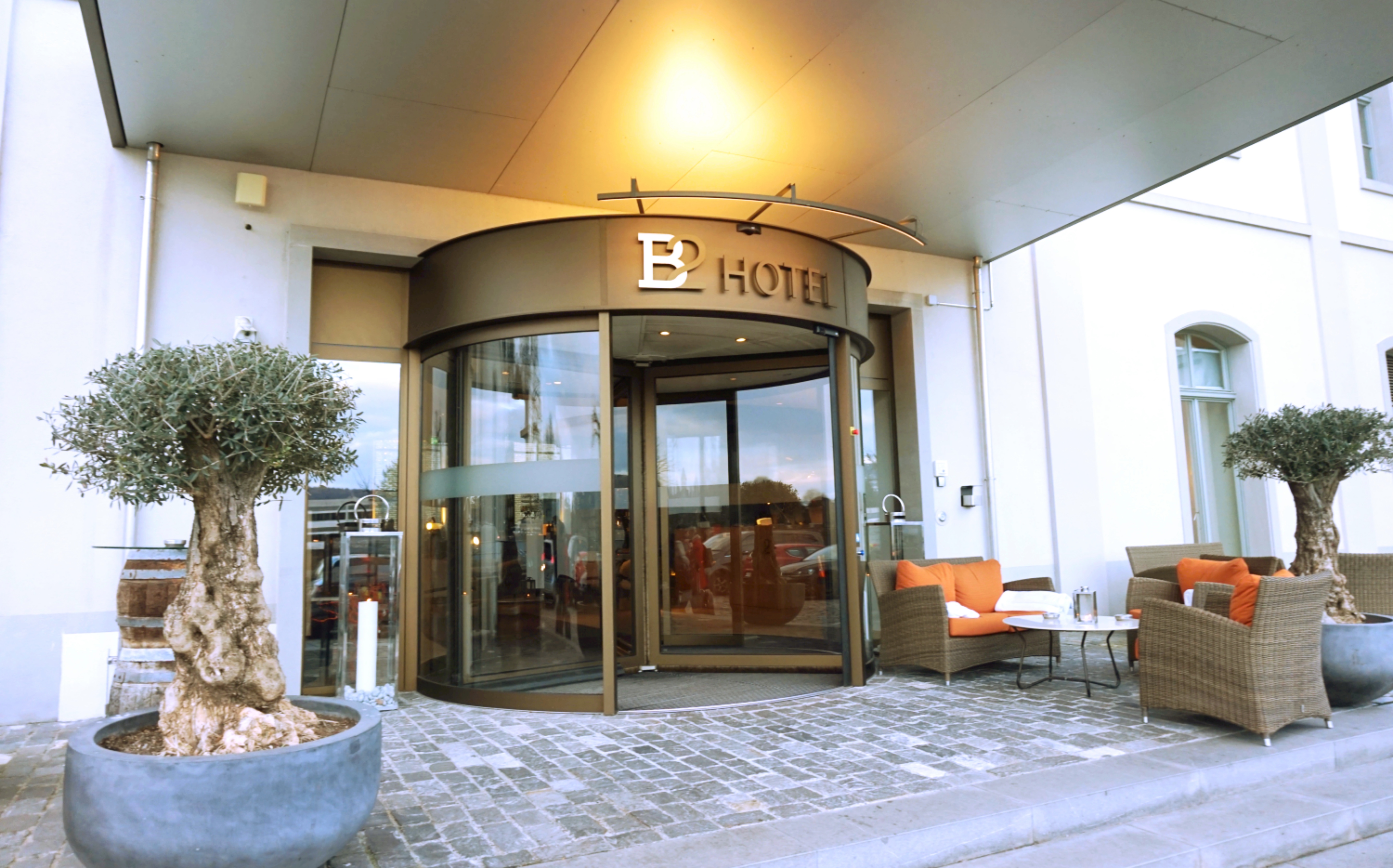 B2 Boutique Hotel Zürich
If I can recommend a place to stay in Zürich, it will definitely be the B2 Boutique Hotel for sure. I had an excellent experience in this place where I fully could enjoy pleasant and relaxing moments. The hotel is located in a quiet and peaceful area of Zürich, just 5 min by public transportation to the center. It's easy to move around as a lot of lines of tram, train and bus are straight down the hotel.
When I asked around me where I can stay in Zürich, they all said the B2 Boutique Hotel. So I didn't hesitate to book a room there. Then before we go further, let's talk a little bit about that amazing and surprising place because it has a story. 🙂
B2 BOUTIQUE STORY
In 1867, Albert Hürlimann establishes a new brewery on the site of an old farm known as «zum steineren Tisch» (means the stone table) at Sihlberg in Zurich's Enge district. A ground-breaking refrigeration system known as the «Ice Machine», invented by German engineer Linde, allows Hürlimann to increase production and become the largest brewery in Switzerland. After 130 years of work, the factory closed shortly afterwards under pressure following liberalisation of the market. In 2011, the first thermal bath in Zürich opened in that place and this fed by an existing spring. Step by step the roof and the walls of Hürlimann building are transformed into a luxurious wellness area and a year after, Turicum Hotel Management AG develops the B2 concept – Boutique and Bookmark Hotel.
HOW TO GET THERE
By Tram: Take tram No. 13 or 17 to Enge/Bederstrasse, walk straight around 200m on the Bederstrasse street then turn right into Steinentischstrasse. For around 3 minutes you will see the Hürlimann area just in front of you.
By Train: If you're coming from the airport take the S2 or from the Zürich central train station, you can take S4 to Zürich Giesshübelor station then 4 minutes walk to the hotel. Or S8, S2 or S24 from the central main station to Zürich Enge, you have 9 minutes walk to B2 Boutique.
MY EXPERIENCE
My weekend in Zürich was wonderful and particularly my stay at B2 boutique hotel. The interior deco is wonderful, very original and specially historic. I was very impressed about the Wine Library where I enjoyed a very good buffet breakfast. That area is fully filled by 33 000 books stored on the shelve of the walls. An amazing place to dine!
Also the room that I had (a Junior Suite) was very spacious and confortable. It's a 52 sqm room with a separate living room and an additional rest room. I was amaze by the beauty of the room because it offers an open bathroom. It's practically part of the bedroom, just separated by a sort of glass wall and a curtain. The room is equipped with Nespresso coffee and tea, air conditioning, free wifi and a mini bar.
I also enjoyed my morning at the spa located on the top of the hotel. A wonderful infinity rooftop pool with an overlooking of Zürich. It was such a relaxing and pleasant moment! I think I would stay there the whole day!
Finally, the staff of the hotel was irreproachable! They took great care of us. The least demand was executed quickly enough and puts you in a perfect comfort. Very efficient, they were really friendly, smiling and quite helpful.
I am very happy with my choice and glad that the people around me recommended this place. So my turn to recommend, if you have to go to Zürich do not hesitate to stay at B2 Boutique Hotel 😉
 ***
B2 Boutique Hôtel Zürich
🇫🇷 Si je devais recommander un hôtel pour séjourner à Zürich, je dirai sans hésitation le B2 Boutique Hôtel. J'ai eu une excellente expérience dans cet établissement où j'ai pu profiter pleinement de moments agréables et relaxants. L'hôtel est localisé dans un quartier calme et reposant de Zürich, à tout juste 5 minutes du centre-ville via les transports. De l'hôtel il est assez facile de bouger car plusieurs lignes de tram, bus et train sont desservies.
Quand j'ai demandé autour de moi où je pouvais séjourner à Zürich, c'était un des lieux les plus ressortis. Alors je n'ai donc pas hésiter à réserver une chambre. D'ailleurs avant que nous allions plus loin, parlons un peu de B2 boutique hôtel car ce lieu, sachez-le a une histoire. 🙂
L'HISTOIRE DE B2 BOUTIQUE HOTEL
En 1867, Albert Hürlimann inaugure la nouvelle brasserie implantée sur l'ancienne exploitation agricole « zum steinernen Tisch » au Sihlberg, à Zurich-Enge. Grâce à une machine à glace révolutionnaire de Lindeschen, Hürlimann développe sa production, devenant ainsi le premier brasseur suisse. Après 130 ans de travail, la fabrique ferme ses portes à cause d'une libéralisation du marché. En 2011, les premiers bains thermaux de Zürich ouvrent ses portes, alimentés par une source existante. Petit à petit les toits et les murs du bâtiment Hürlimann se transforment en un luxueux spa puis un an après, Turicum Hotel Management AG développe le concept B2 hôtel boutique. 
COMMENT Y ACCÈDER
Par le tram : Prendre le tram numéro 13 ou 17 jusqu'à la station Enge/Bederstrasse puis longé la rue Bederstrasse environ 200 mètres et tourner à droite sur Steinentischstrasse. Environ 3 minutes de marche et vous tomberez juste en face sur la zone Hürlimann où vous verrez au loin en hauteur l'établissement B2 Boutique Hôtel. 
Par le train : Si vous venez de l'aéroport, prendre la ligne S2 ou de la gare central de Zürich, prendre la S4 jusqu'à la station Zürich Giesshübelor puis il y aura 4 minutes de marche jusqu'à l'hôtel.
Ou la ligne S8, S2 ou S24 de la gare central à la station Zürich Enge, il y aura 9 minutes de marche.
MON EXPÉRIENCE
Mon week-end à Zürich était incroyable mais particulièrement mon séjour à B2 boutique hôtel. La déco est superbe, très originale et surtout le lieu est historique. J'étais vraiment impressionnée par la Wine Library où nous avons pu profiter d'un bon brunch buffet. Cette pièce est d'ailleurs remplie de 33 000 livres rangés sur des étagères tout le long des murs. Vraiment une impressionnante pièce !
Parlons de la chambre – nous avons eu une Junior suite, une pièce spacieuse de 52 mètres carré assez confortable. Cette pièce comprenait un salon séparé, des WC supplémentaires et surtout le plus impressionnant c'était la salle de bain ouverte dans la chambre. Elle faisait pratiquement partie de la pièce car elle n'était séparée que par une vitre et un rideau. Vraiment c'était wow, j'adore ce type de chambre !
Elle est équipée de Wifi gratuit, d'une machine Nespresso de café et de thé, d'une climatisation et d'un mini bar.
Lors de mon séjour j'ai aussi beaucoup adoré mon moment au spa situé sur le toit de l'établissement. Une piscine à débordement avec une vue somptueuse sur la ville de Zürich. C'était juste incroyable et tellement relaxant ! Je pense que j'aurai pu passer ma journée dans 😀
Pour finir, le personnel de l'hôtel a été irréprochable ! Il se sont super bien occuper de nous. La moindre demande était exécuté assez rapidement et vous met dans le confort absolu. Très efficaces, ils étaient vraiment sympathiques, souriants et assez serviables. 
Je suis très contente de mon choix et ravie que les personnes autour de moi m'aient recommandé ce lieu encore une fois incroyable. Je recommande donc à mon tour, si vous devez vous rendre à Zürich n'hésitez vraiment pas à y séjourner 😉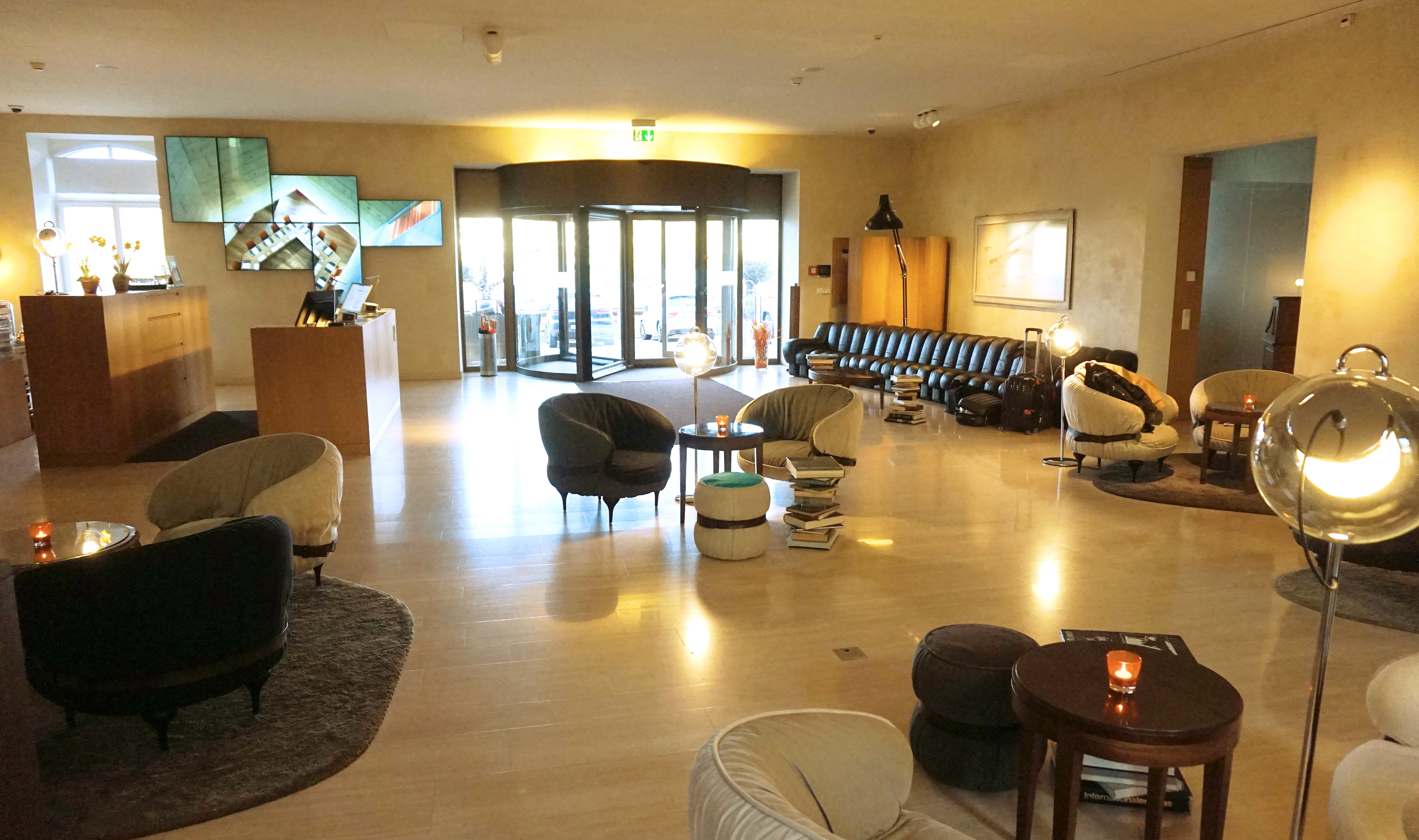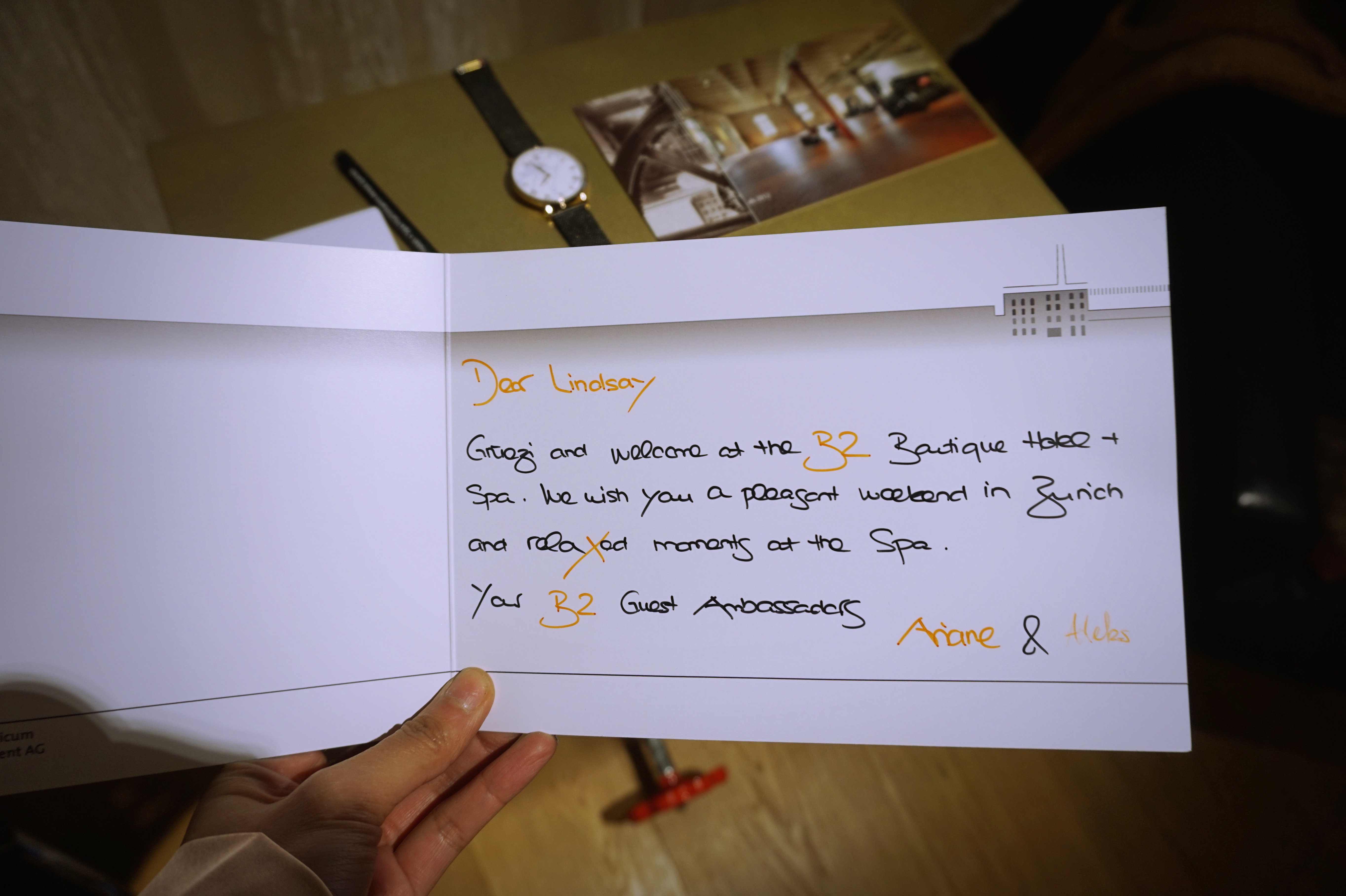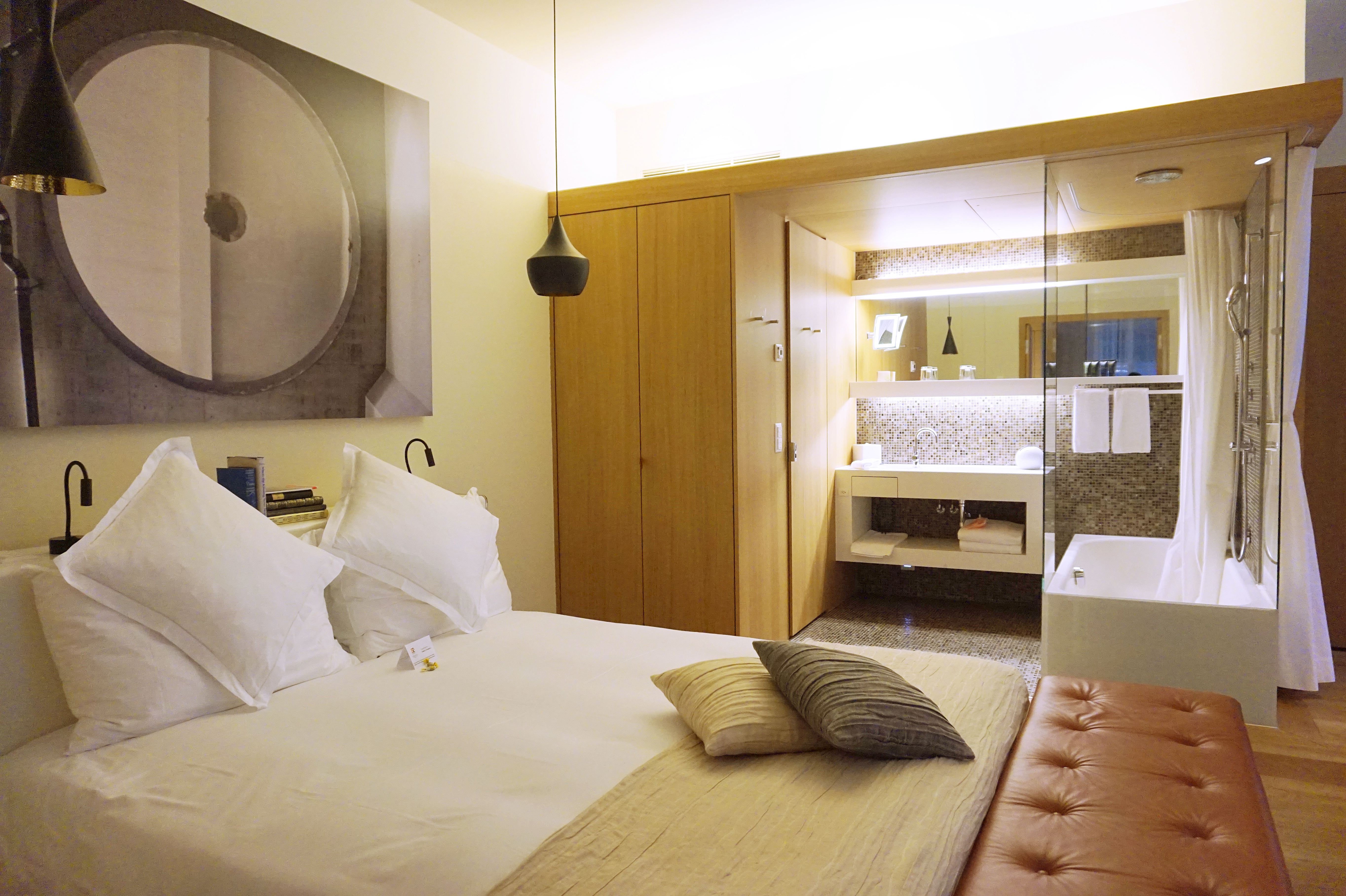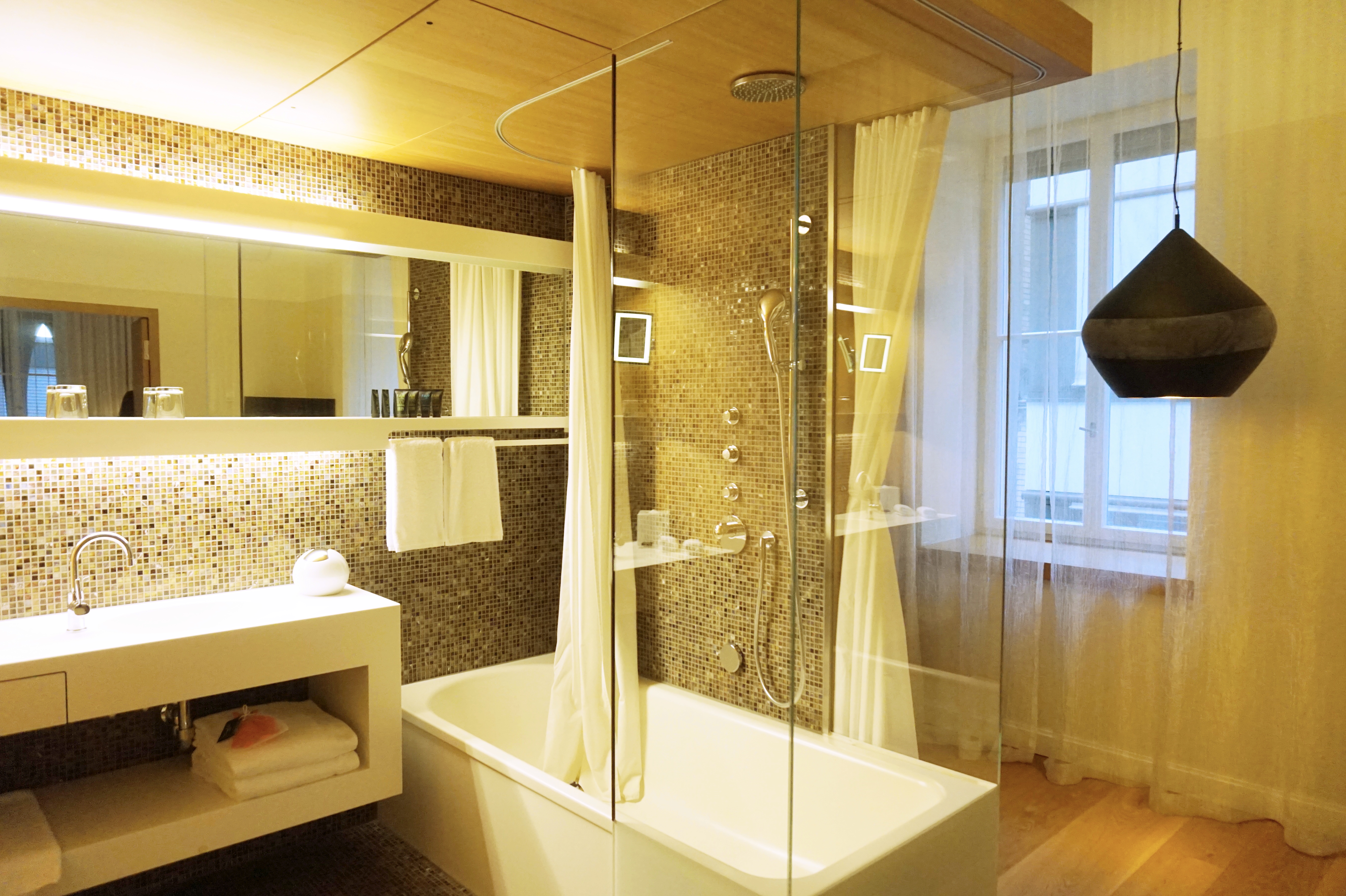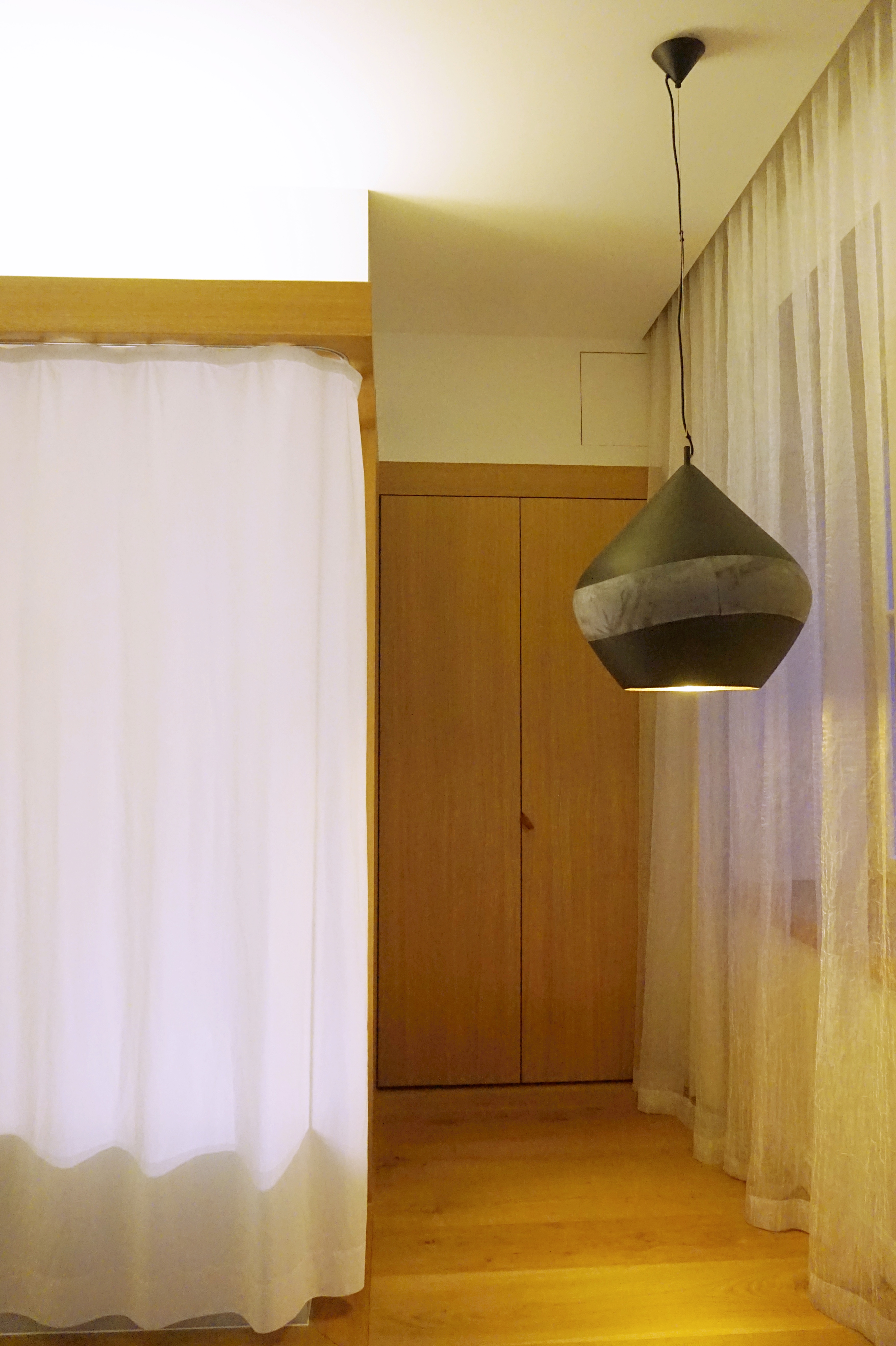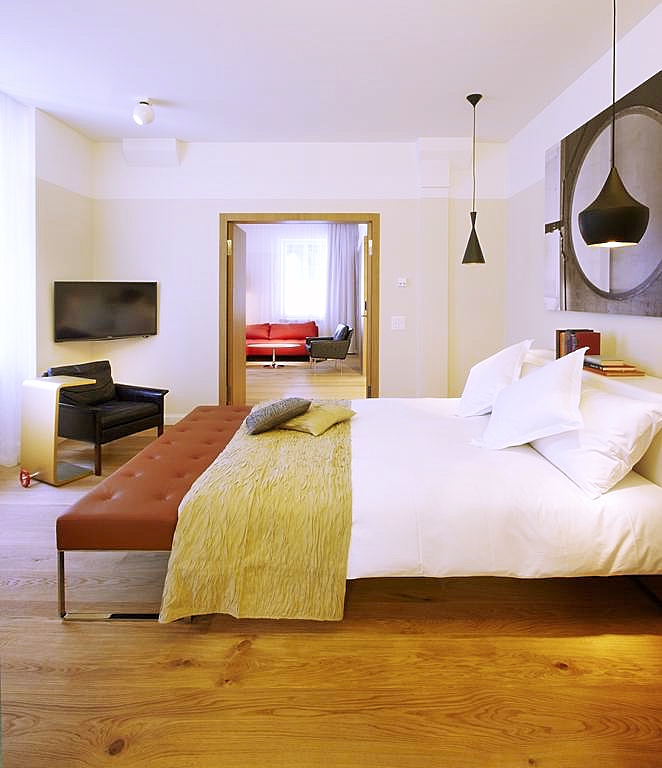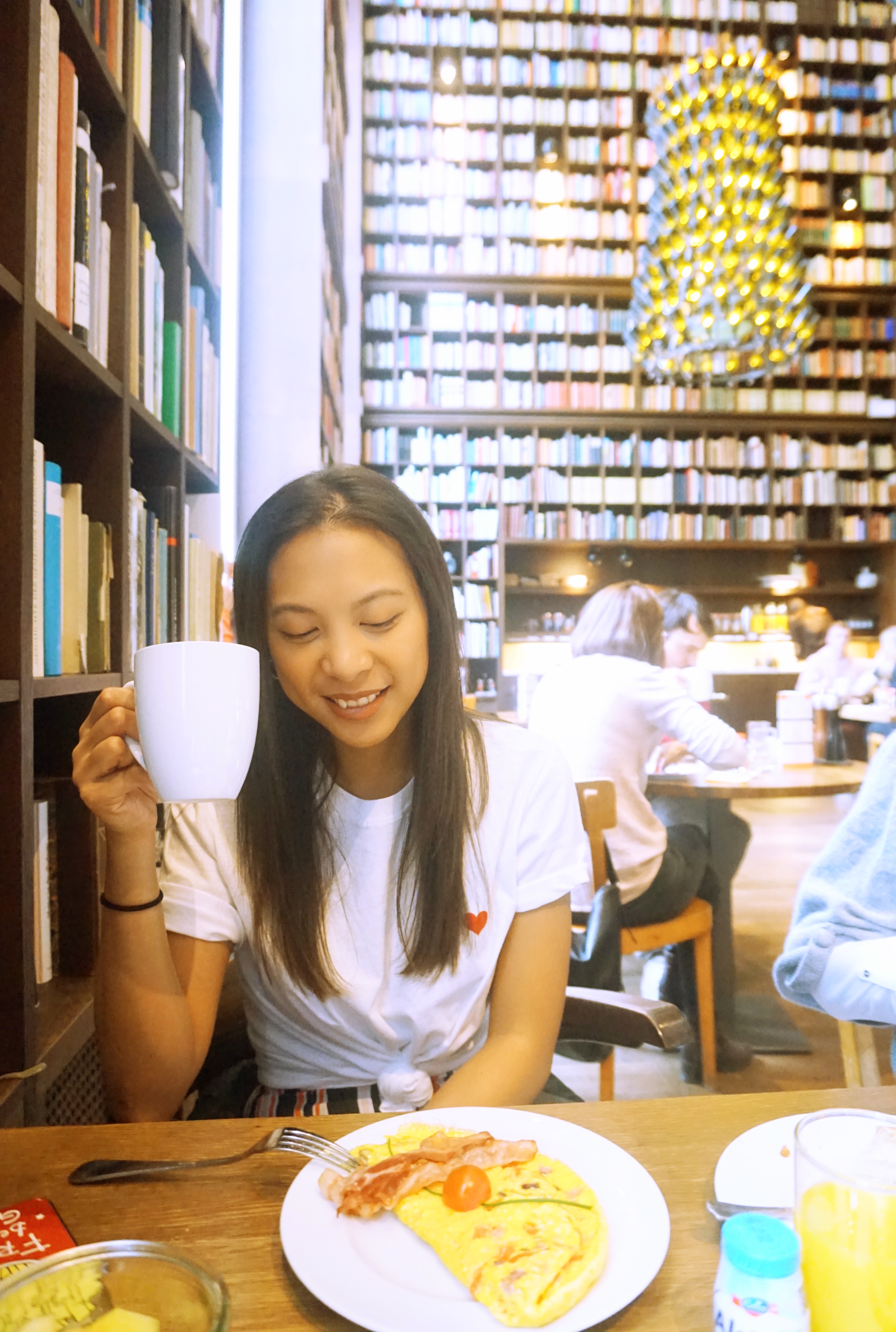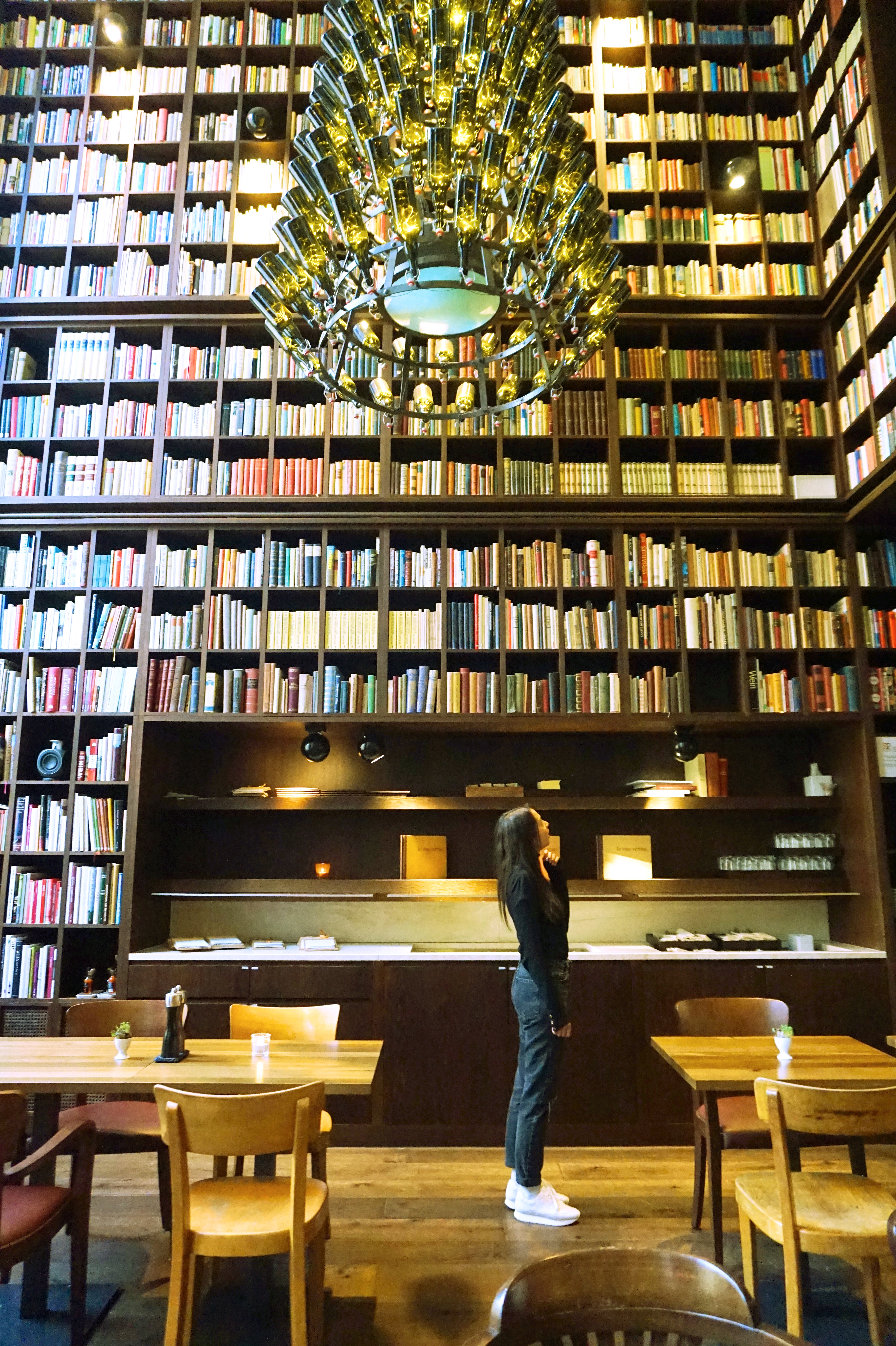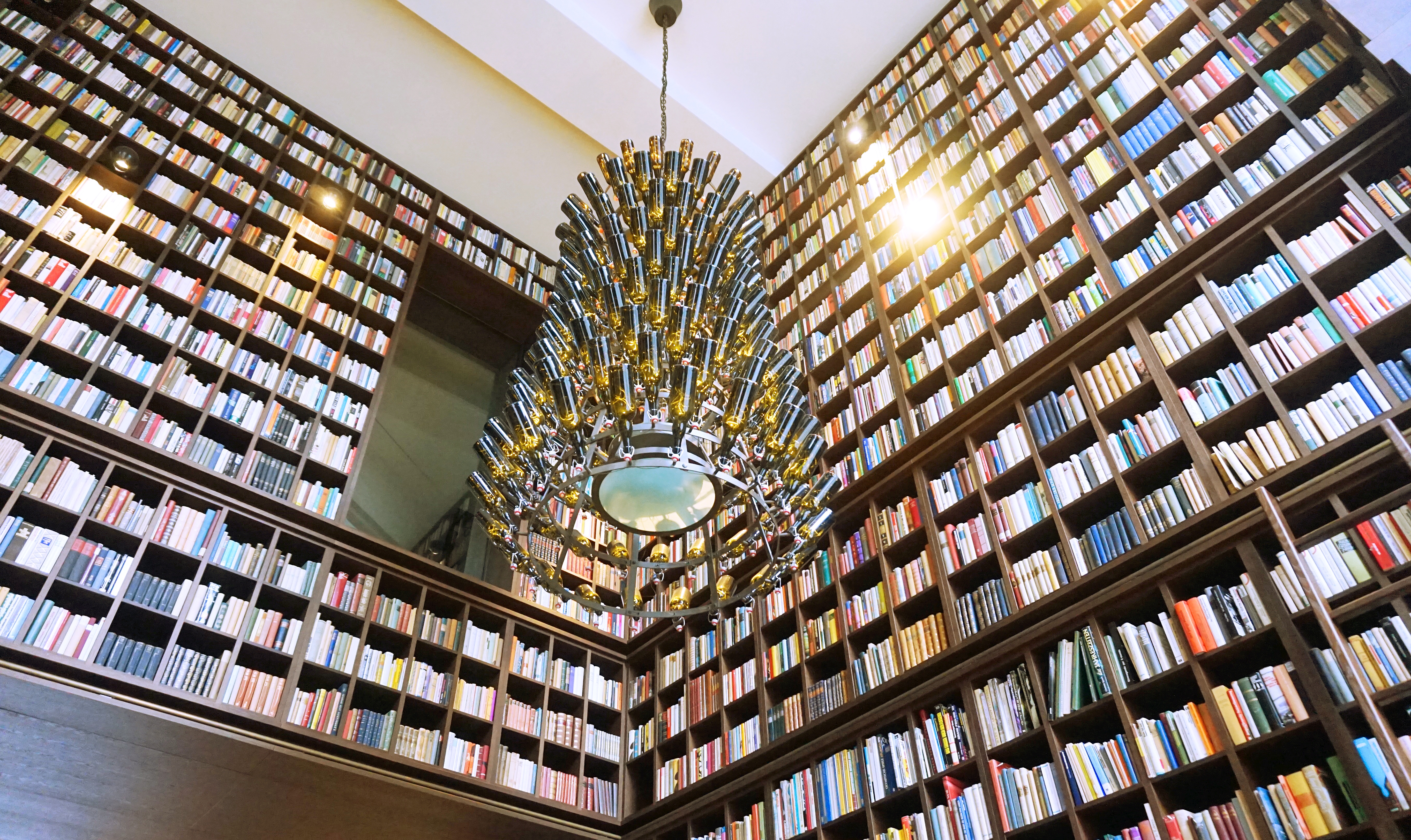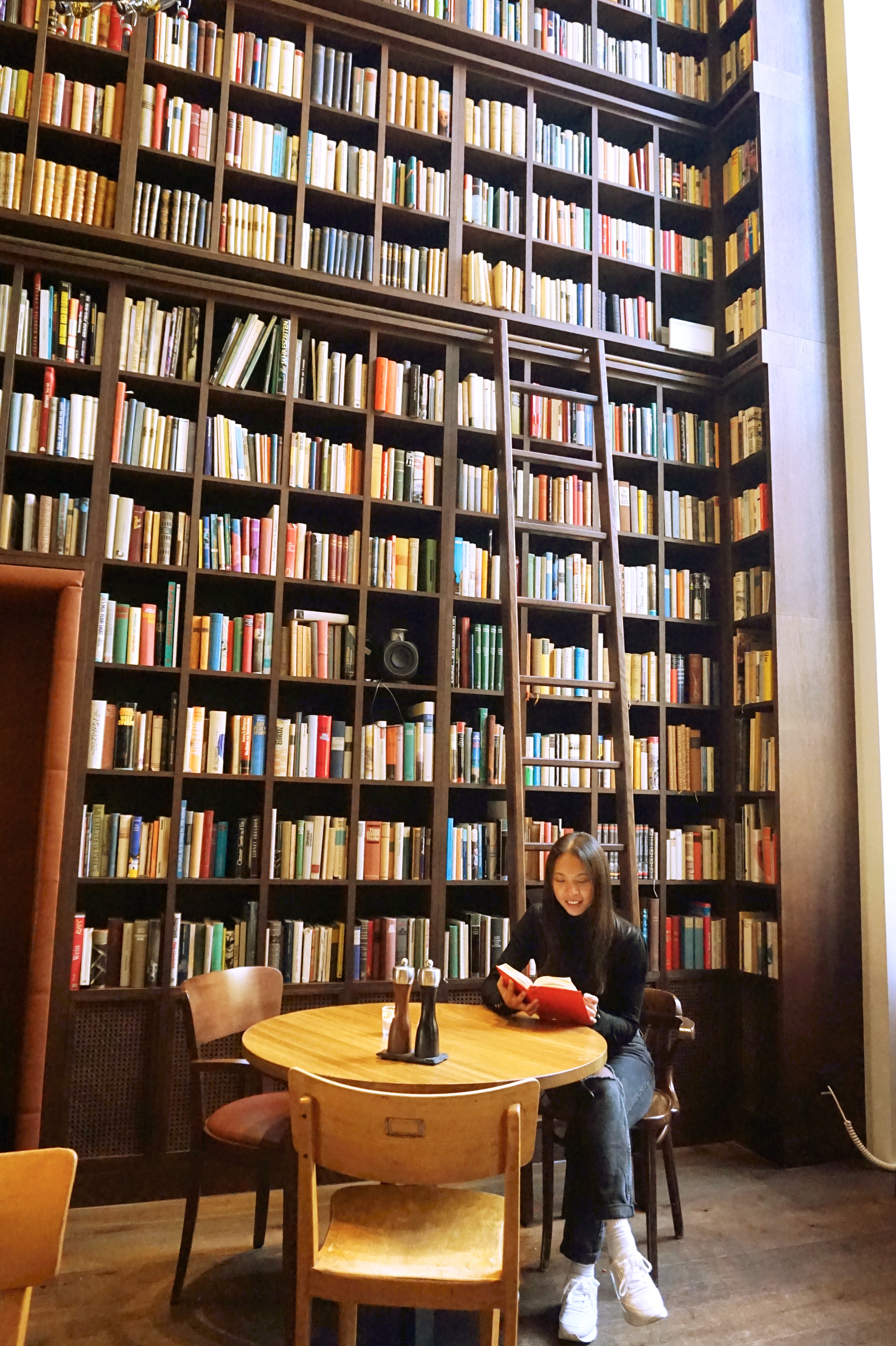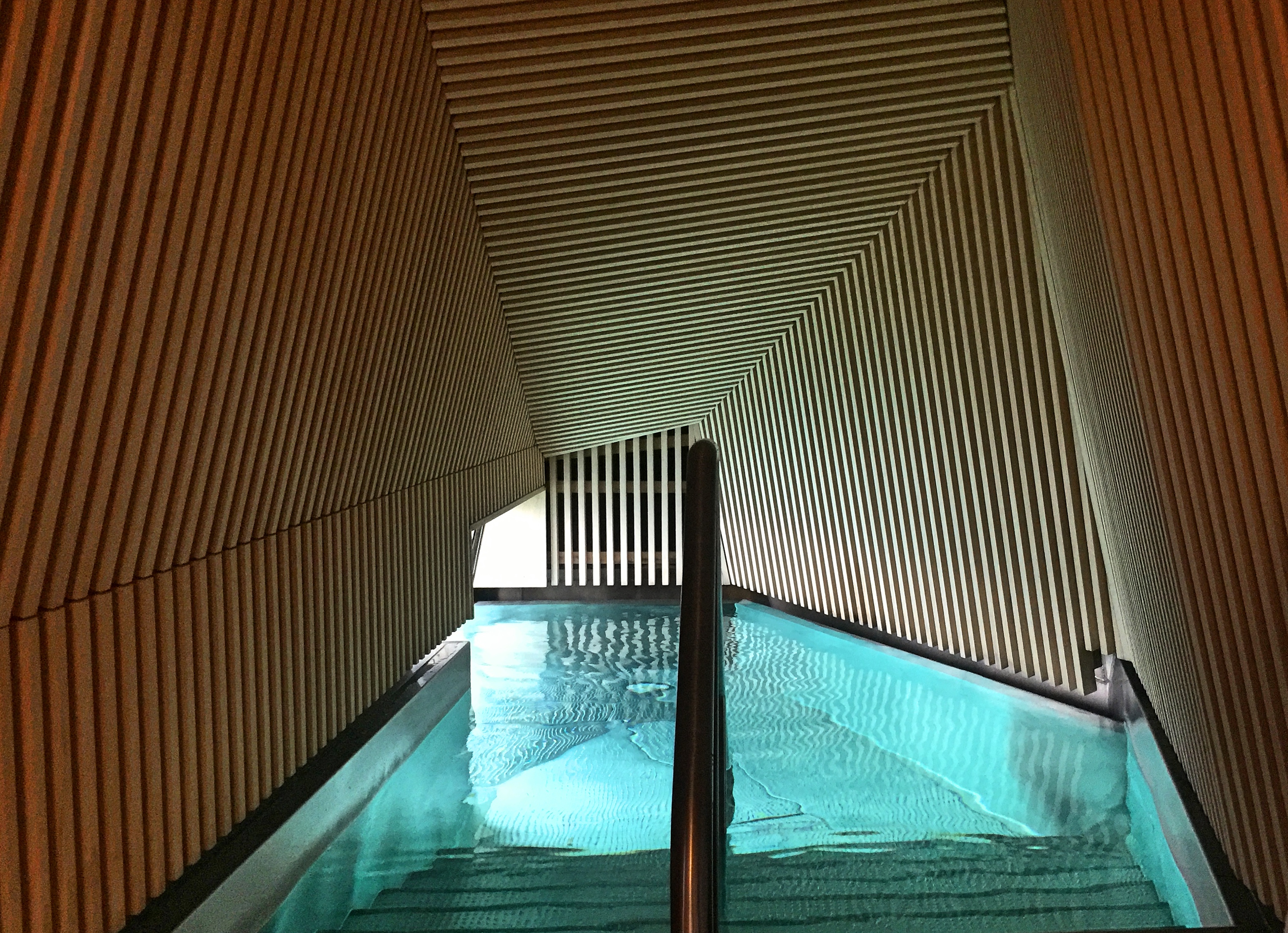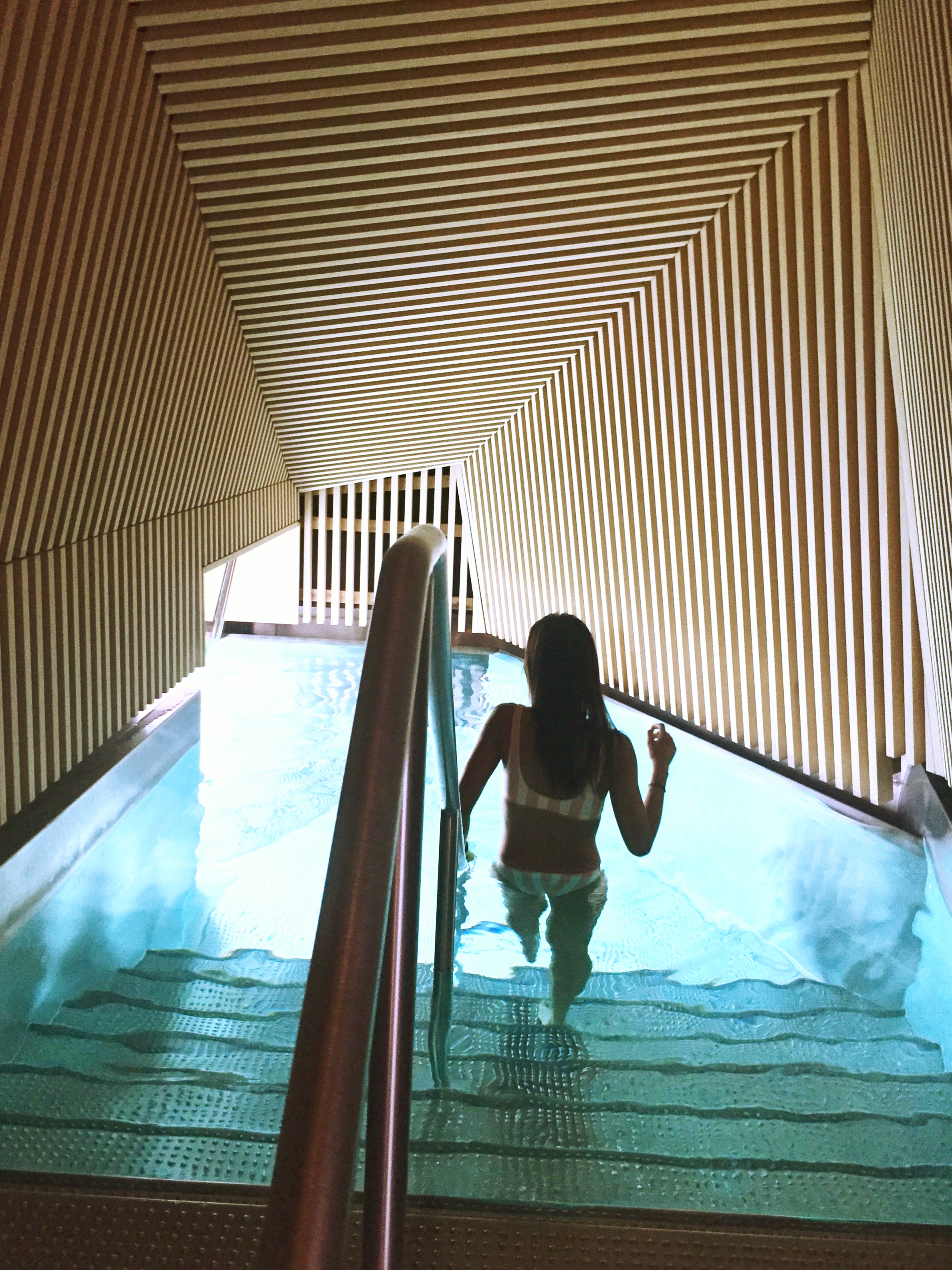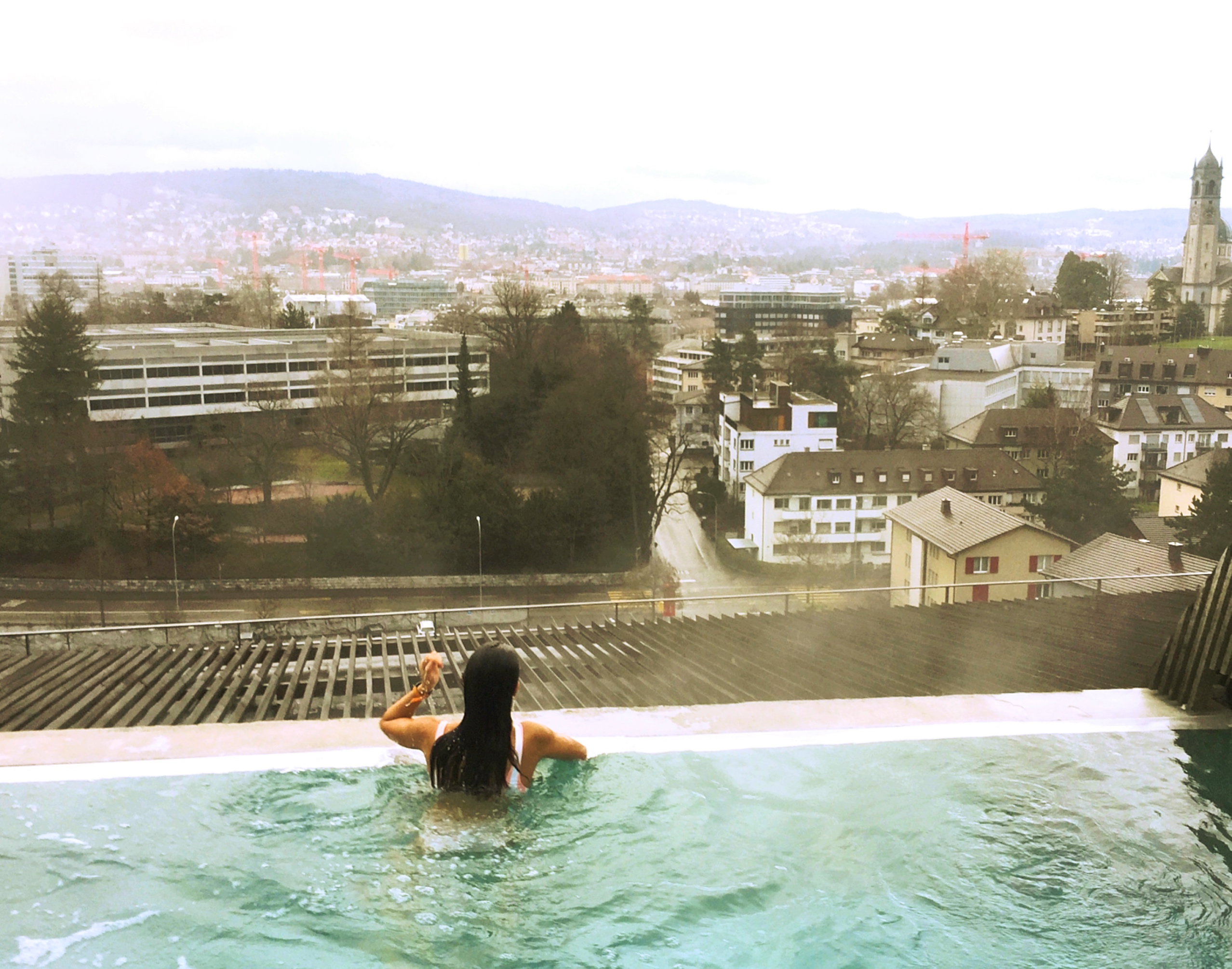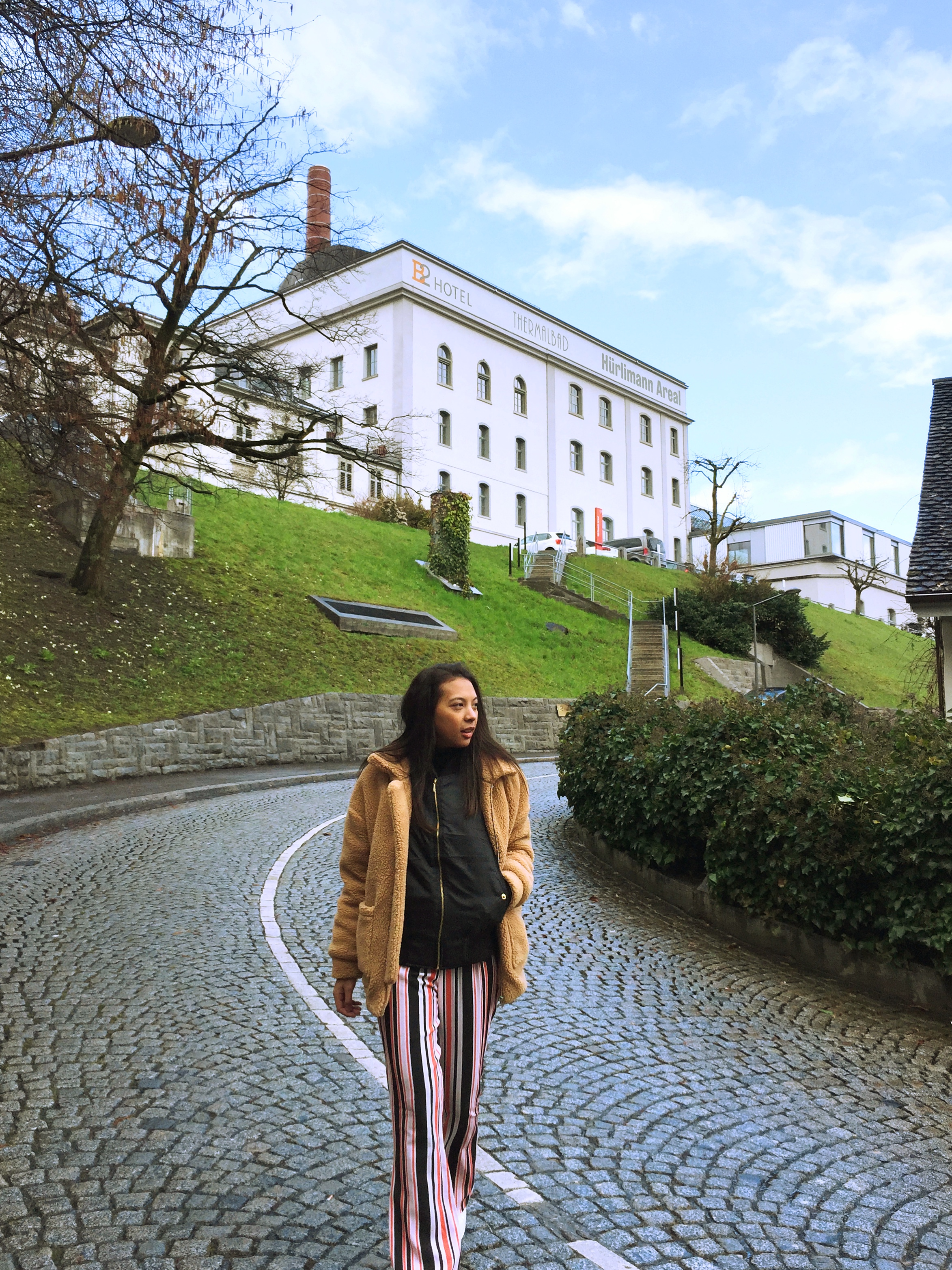 B2 BOUTIQUE HOTEL INFORMATIONS
Address: Brandschenkestrasse 152, 8002 Zürich, Switzerland.
Phone number: +41 44 567 67 67
Website: Here
---
Visit the other place to stay around the world: here
Découvrez les autres établissements où séjourner dans le monde : ici
---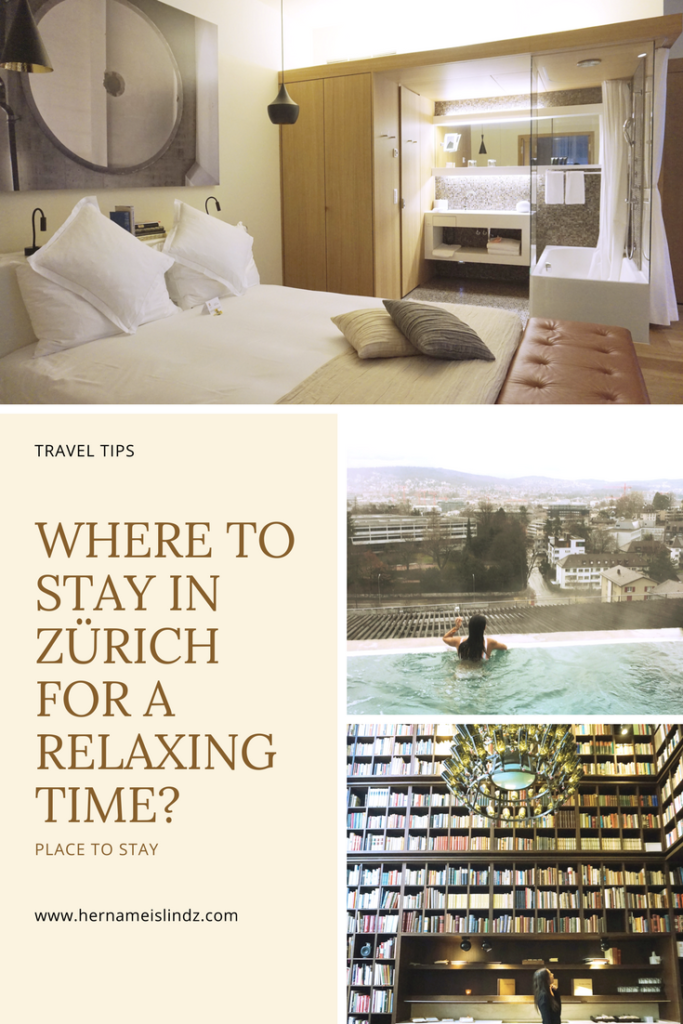 If you like this article don't hesitate to share it on Pinterest 🙂
Si vous avez aimé cet article, n'hésitez pas à le partager sur Pinterest à l'aide du petit PIN sur la photo ci-dessous 🙂