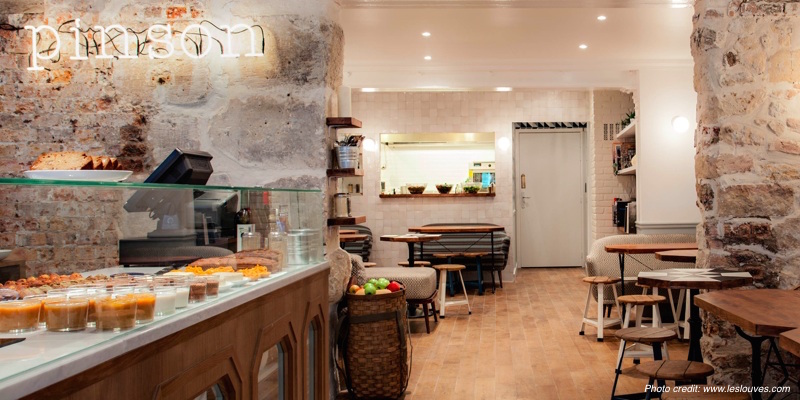 I explored my lovely area called Le Marais which you can find a bunch of restaurants, bars and coffee shops. Here are a short list of the best coffee shops in Le Marais area.
This article will be updating, every new discovery 🙂 Enjoy!
The best coffee shops in Marais
I was saying myself after I was away why not to rediscover or simply discover these places. Le Marais well known for its lovely and very chic spots, crowded and non-stop alive, for its high branded boutiques and thrift shops. I can say that I like this area, there's a good reason why I live here… since always! 
Find here some nice places I frequent during my free time. It's cool to relax with a good book or chill with your laptop and work (the wifi is free and runs perfectly). These places are quiet, cozy, charming and served good coffees and tasty home made pastries. Some of these spots served food so you can come and have brunch/lunch as well. 
***
🇫🇷Les meilleurs "cafés du coin" dans le quartier du Marais
Cet article sera mise à jour, à chaque nouvelle découverte de restaurants branchés à Paris 🙂 Enjoy !
J'ai exploré mon petit quartier appelé "Le Marais" où nous trouvons un bon nombre de restos, bars, et de cafés. Je me suis dit après mettre absenter un moment pourquoi ne pas redécouvrir ou tout simplement découvrir ces endroits. Le Marais étant connu pour ces beaux endroits, bondé et vivant non-stop, ces boutiques de marques et de friperies. Je peux dire que je suis quand même bien ici, j'adore ! Ce n'est pas pour rien que je vis ici… depuis toujours !
Trouvez ici quelques endroits que je fréquente durant mon temps libre. C'est cool pour venir chiller avec un bon bouquin (chose que je ne fais pas car je ne lis pas) ou se poser tranquillement devant son ordi et bosser ou alors tout simplement comme bon Parisien mater les passants. Ces lieux sont calmes, cosy, charmants et servent du bon café et de délicieux gâteaux pour la plupart sont faits maison. Dans certains de ces lieux vous pouvez également déjeuner/bruncher si vous le souhaitez.
---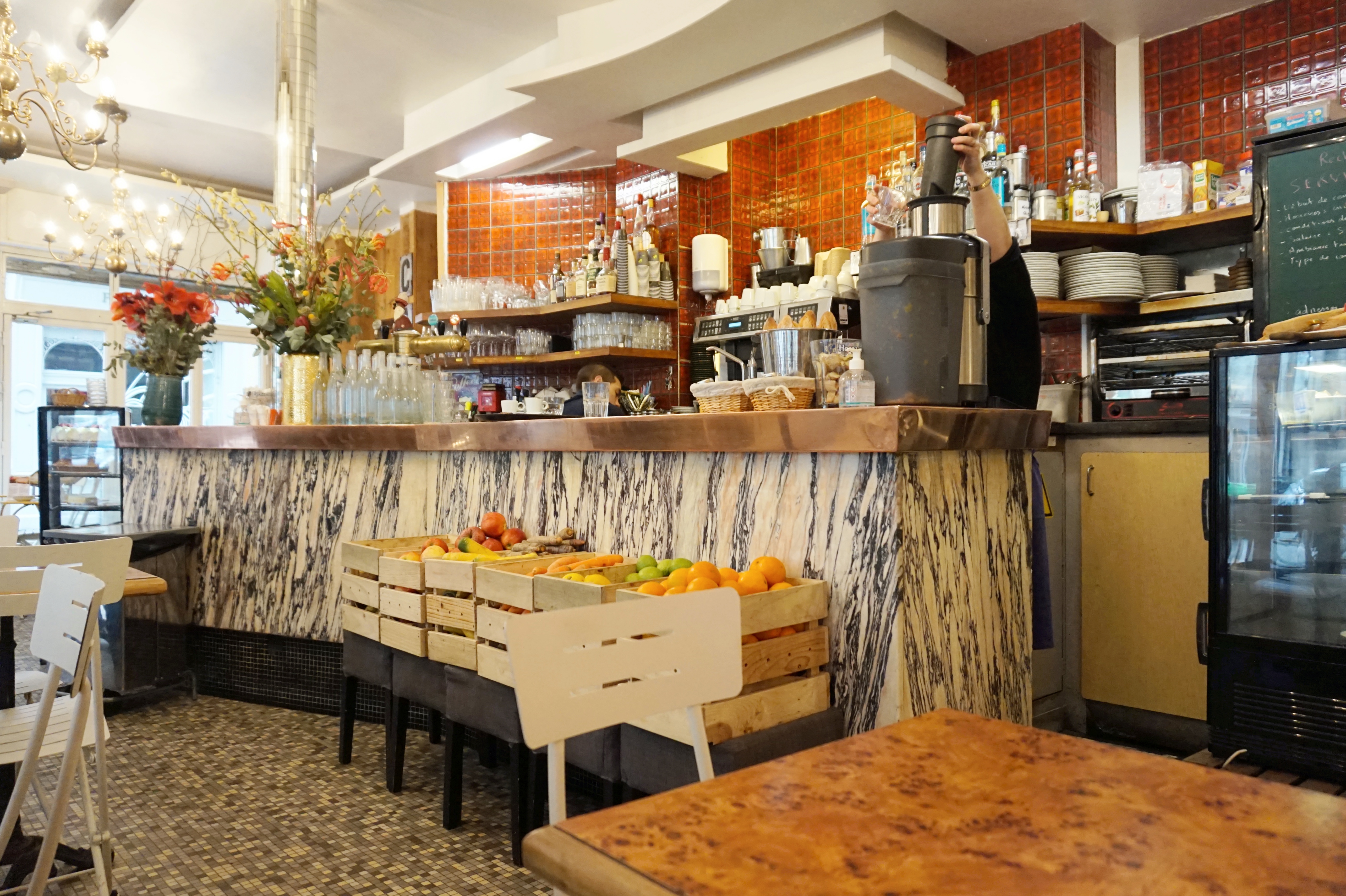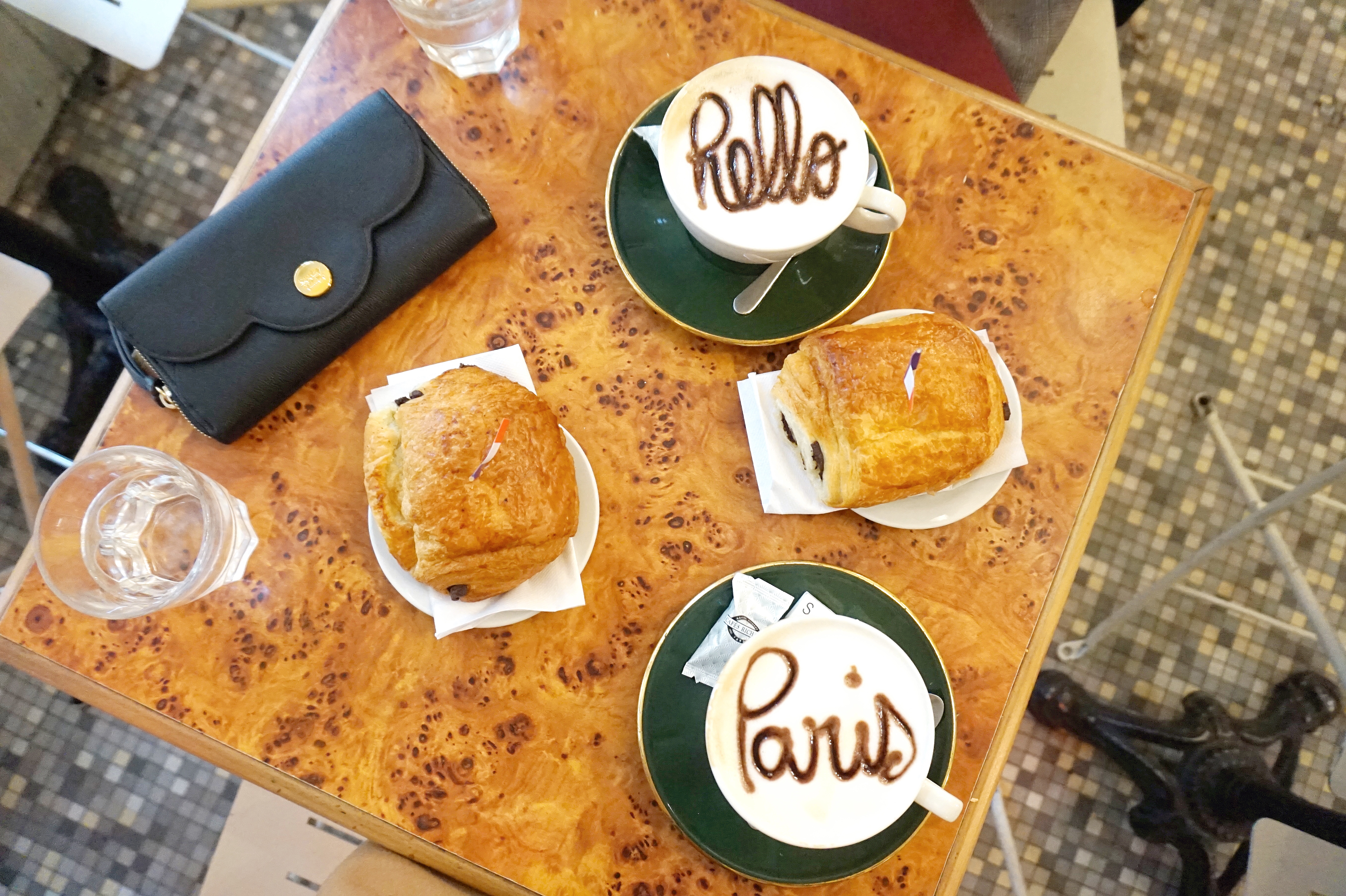 Le Voltigeur – Coffee shop, best for breakfast, lunch and coffee. 
45 Rue des Francs Bourgeois, 75004 Paris
---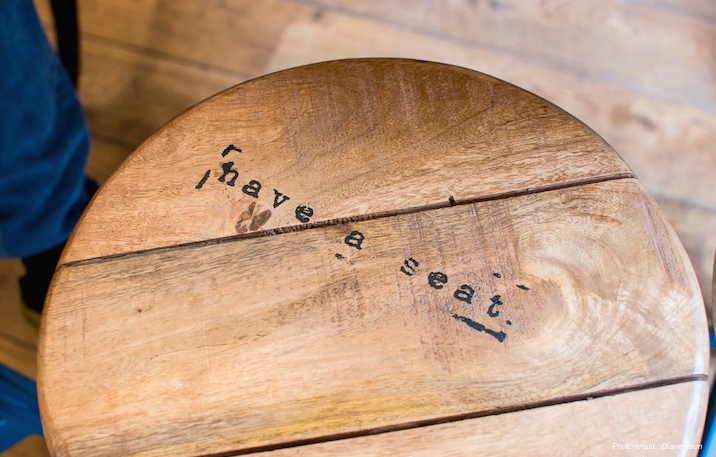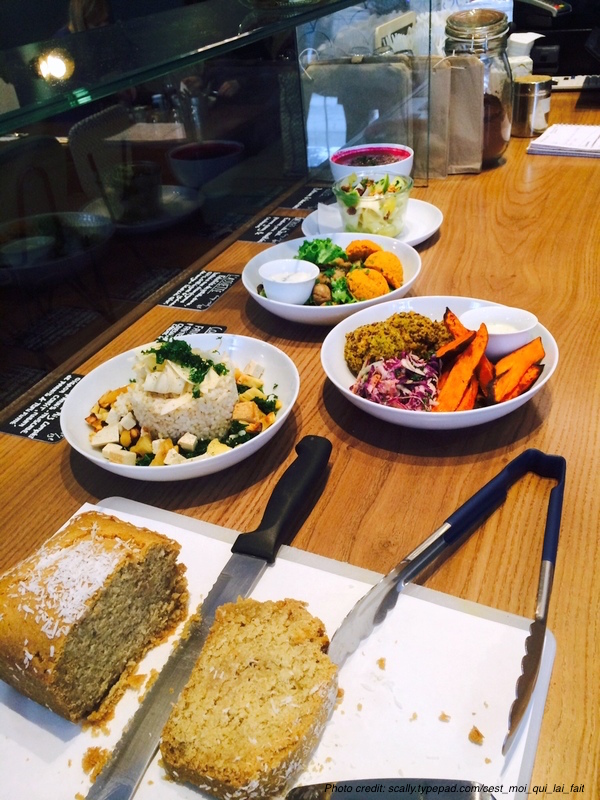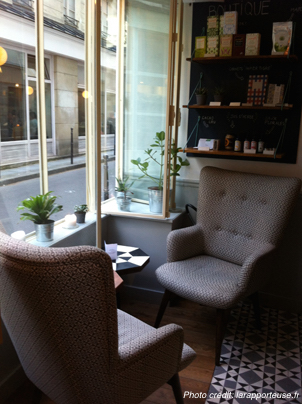 Café Pinson – Coffee, Pastries & Vegan food
http://www.cafepinson.fr/home/
6 Rue Forez, 75003 Paris.
---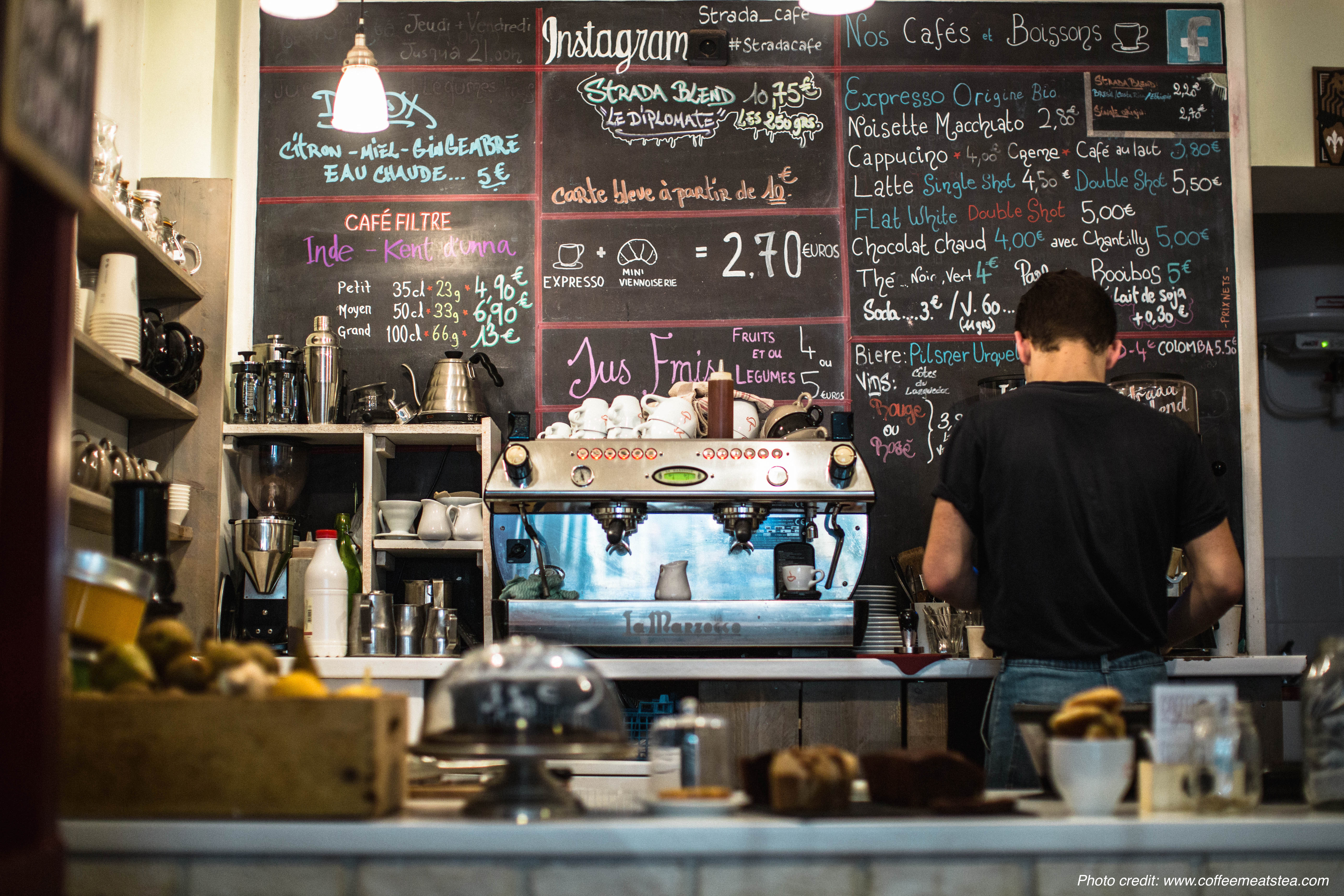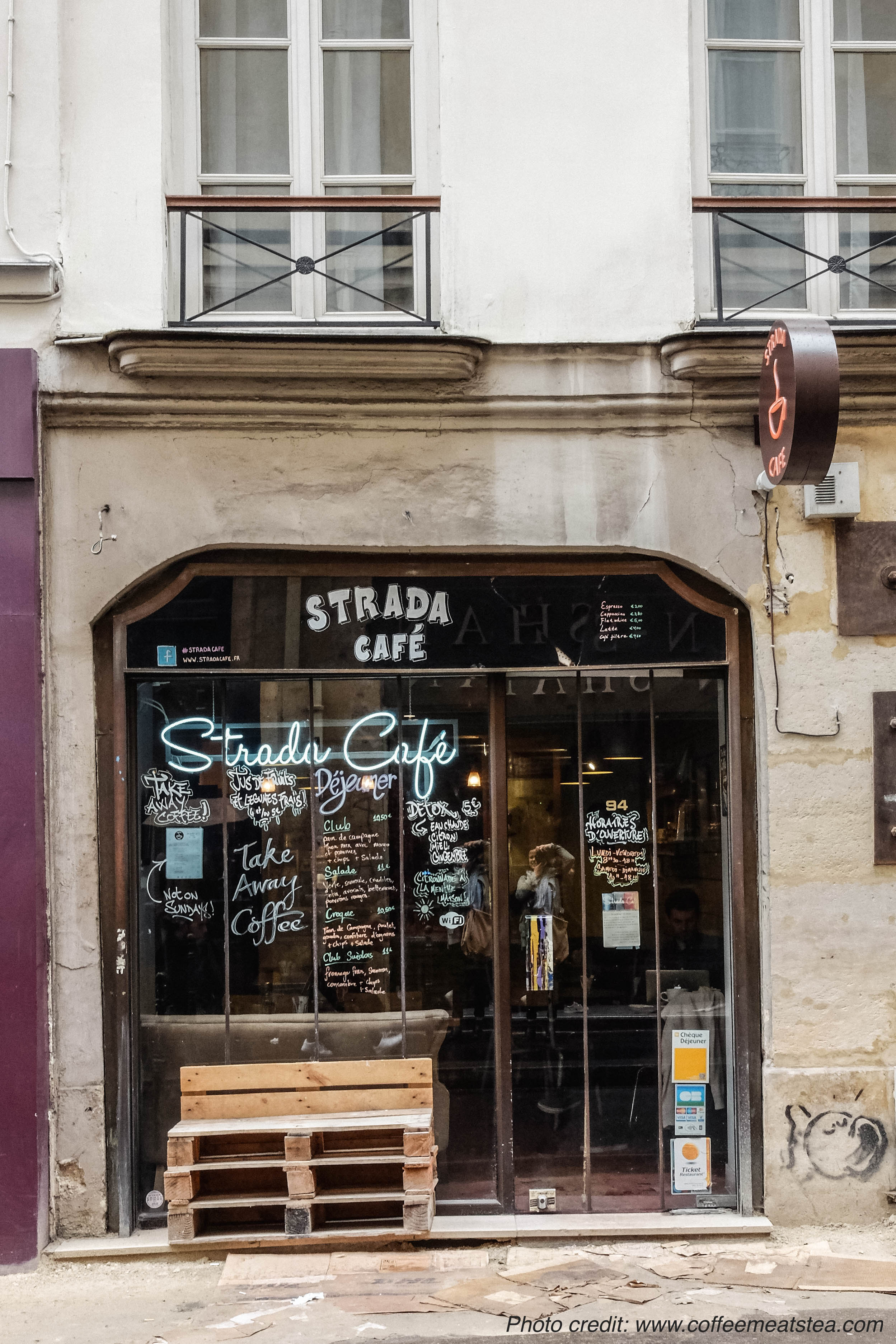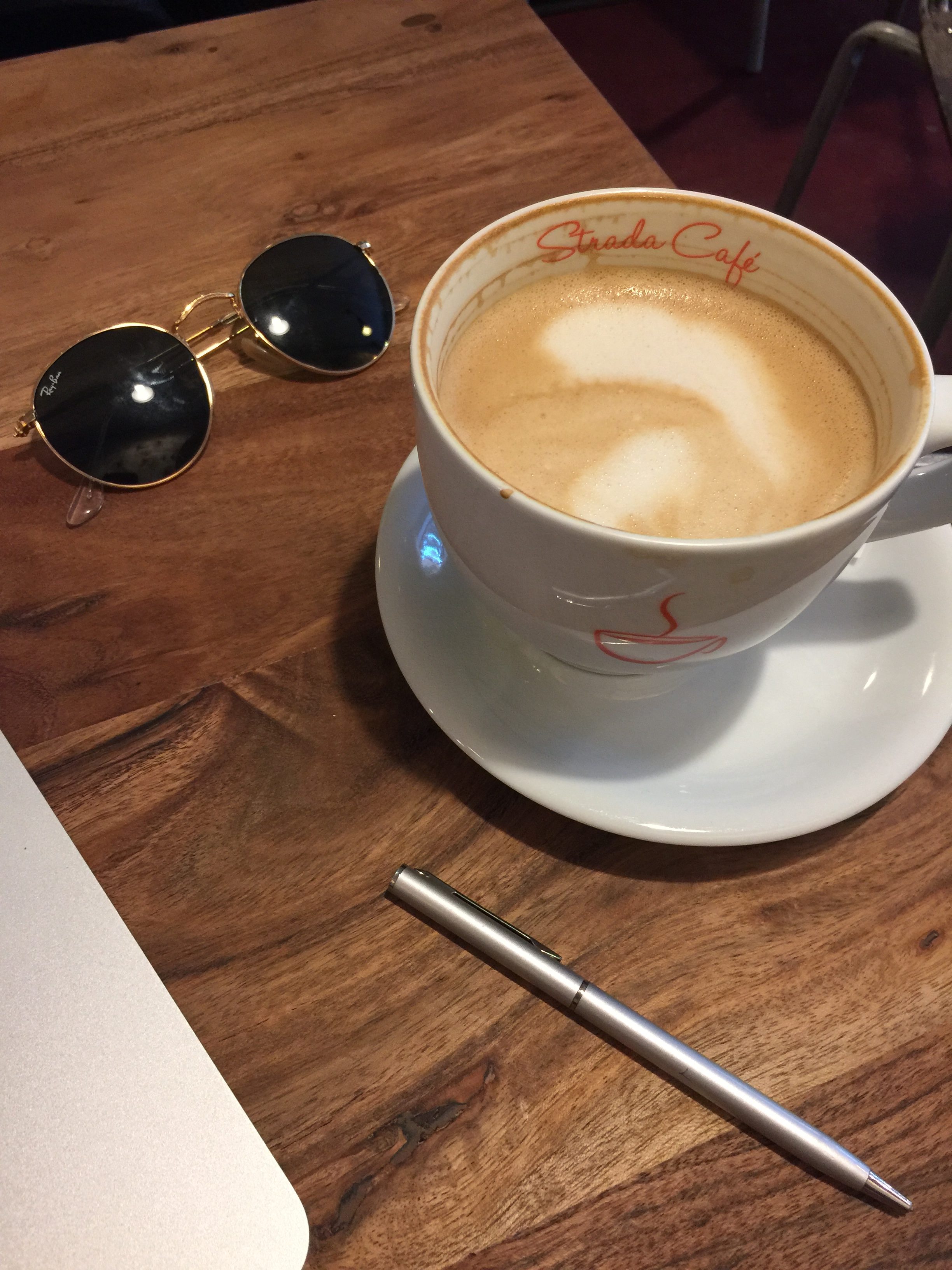 Strada Café – Coffee, Healthy food and Relaxed sounds in a lovely tiny place
94 Rue du Temple, 75003 Paris.
---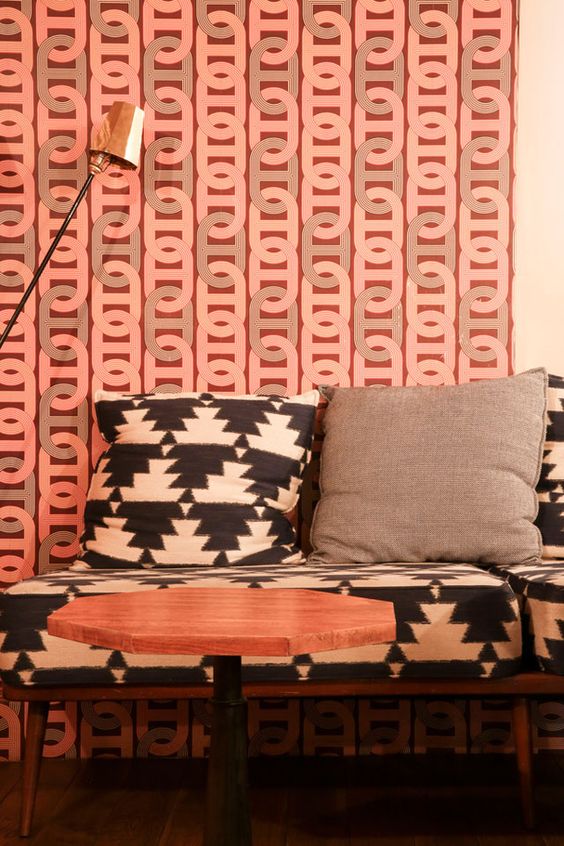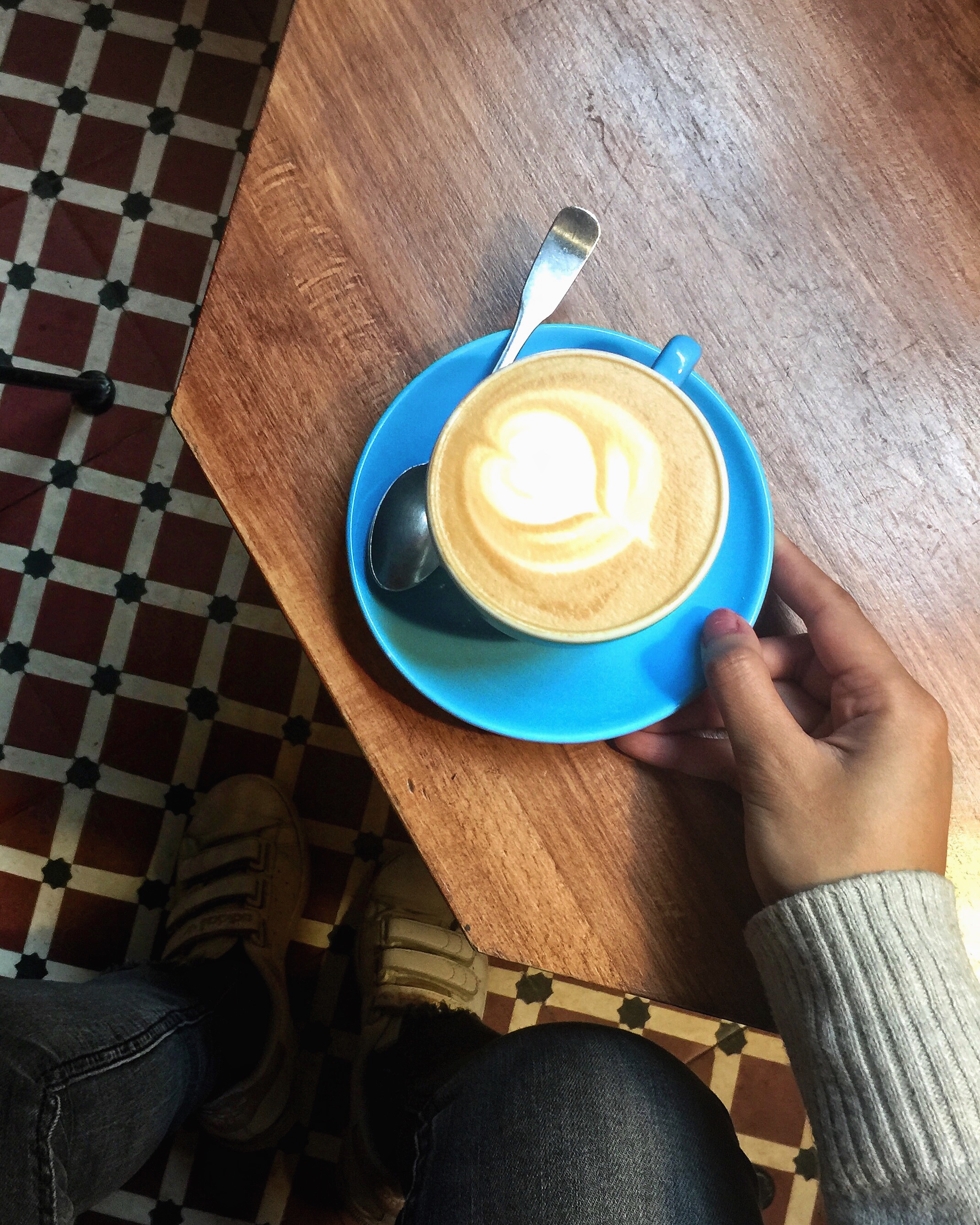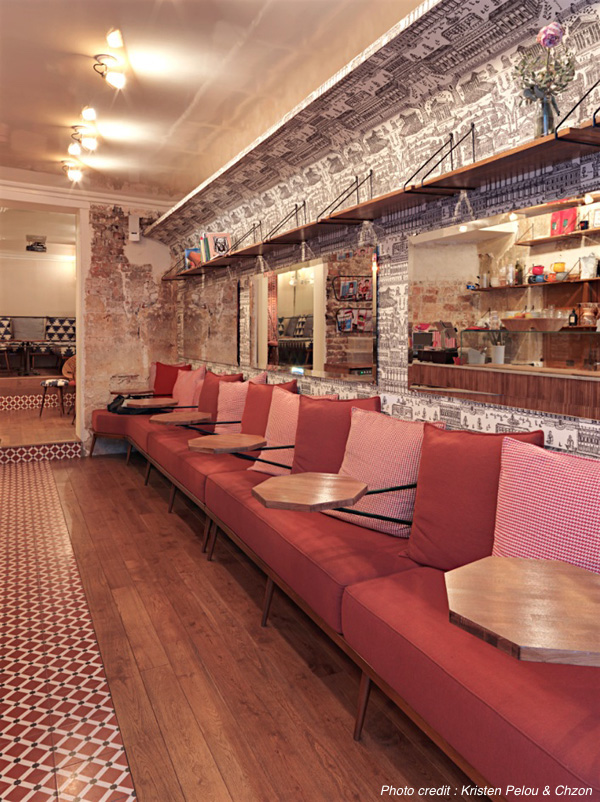 Café Loustic – Good coffee with bagels, cupcakes, cookies & donuts home made
40 Rue Chapon, 75003 Paris.
---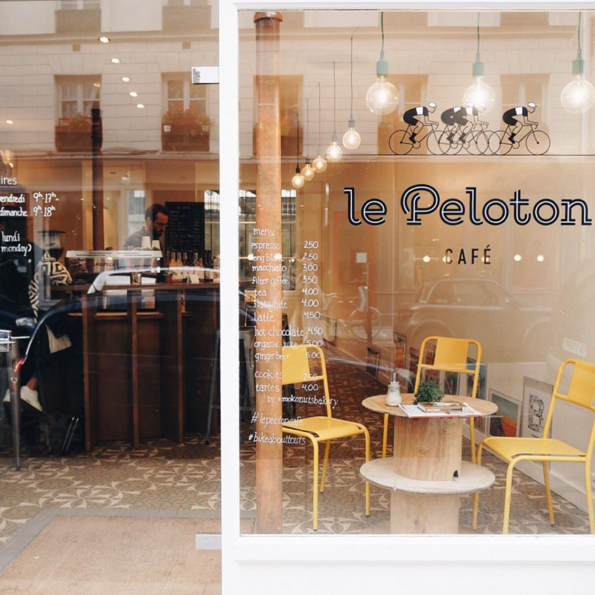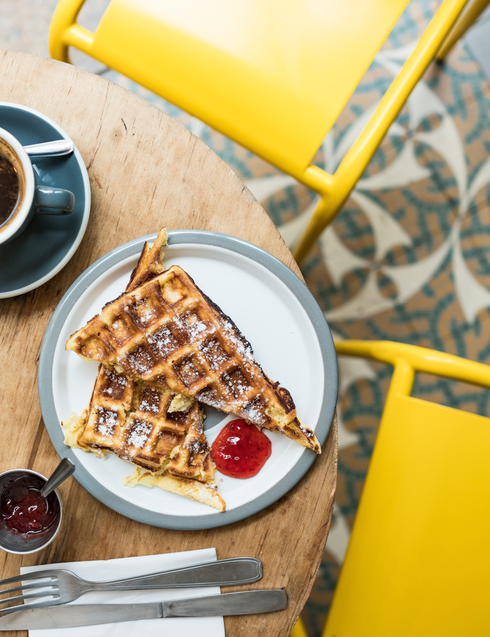 Le Peloton café – Coffee and the best waffles of the area
17 Rue du Pont Louis-Philippe, 75004 Paris.
---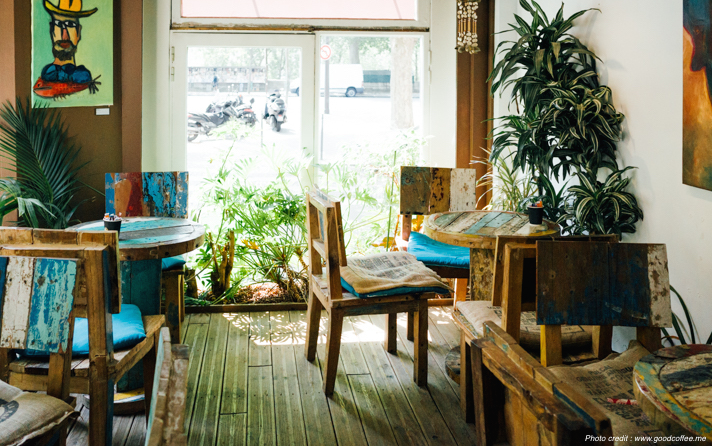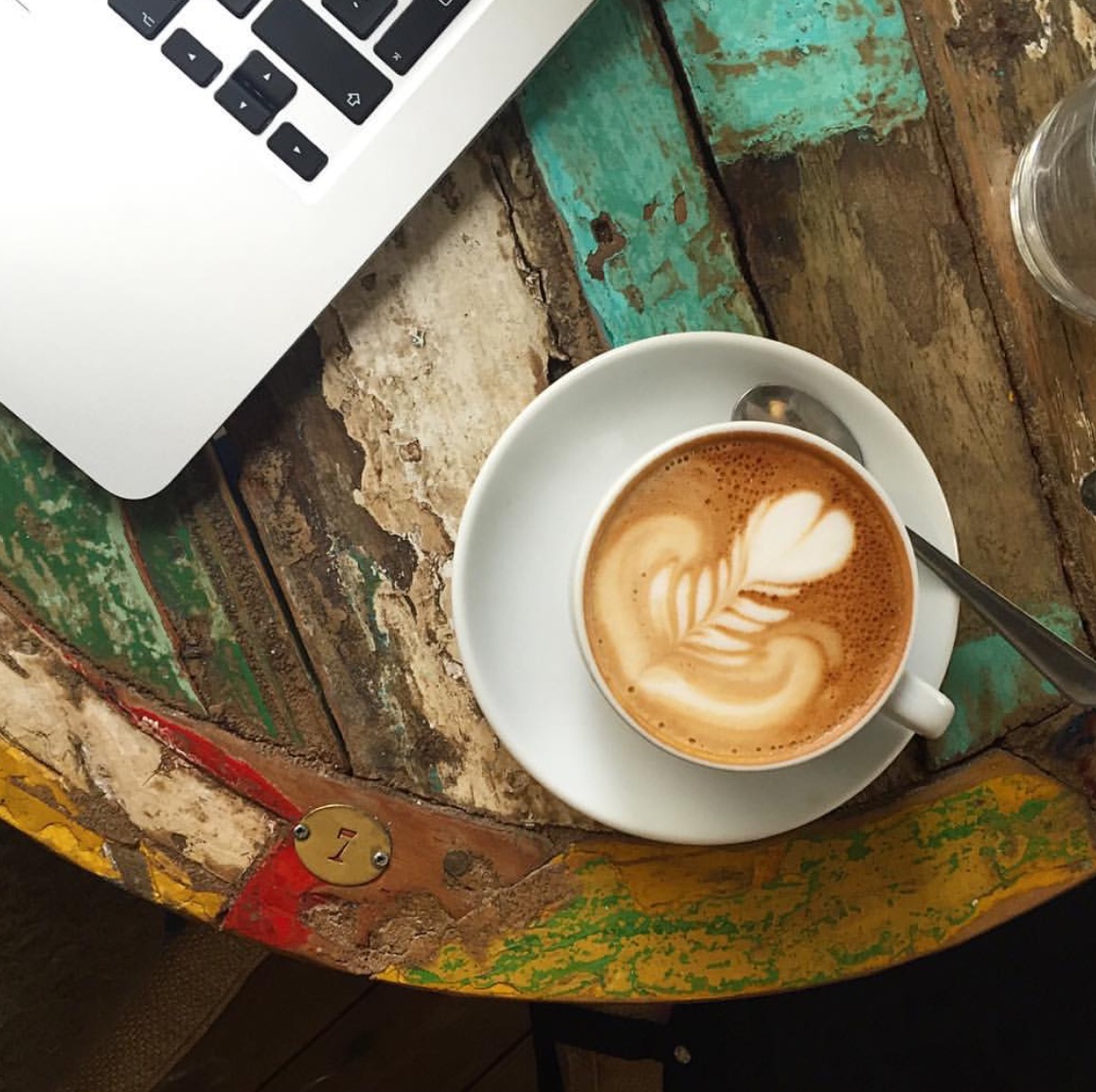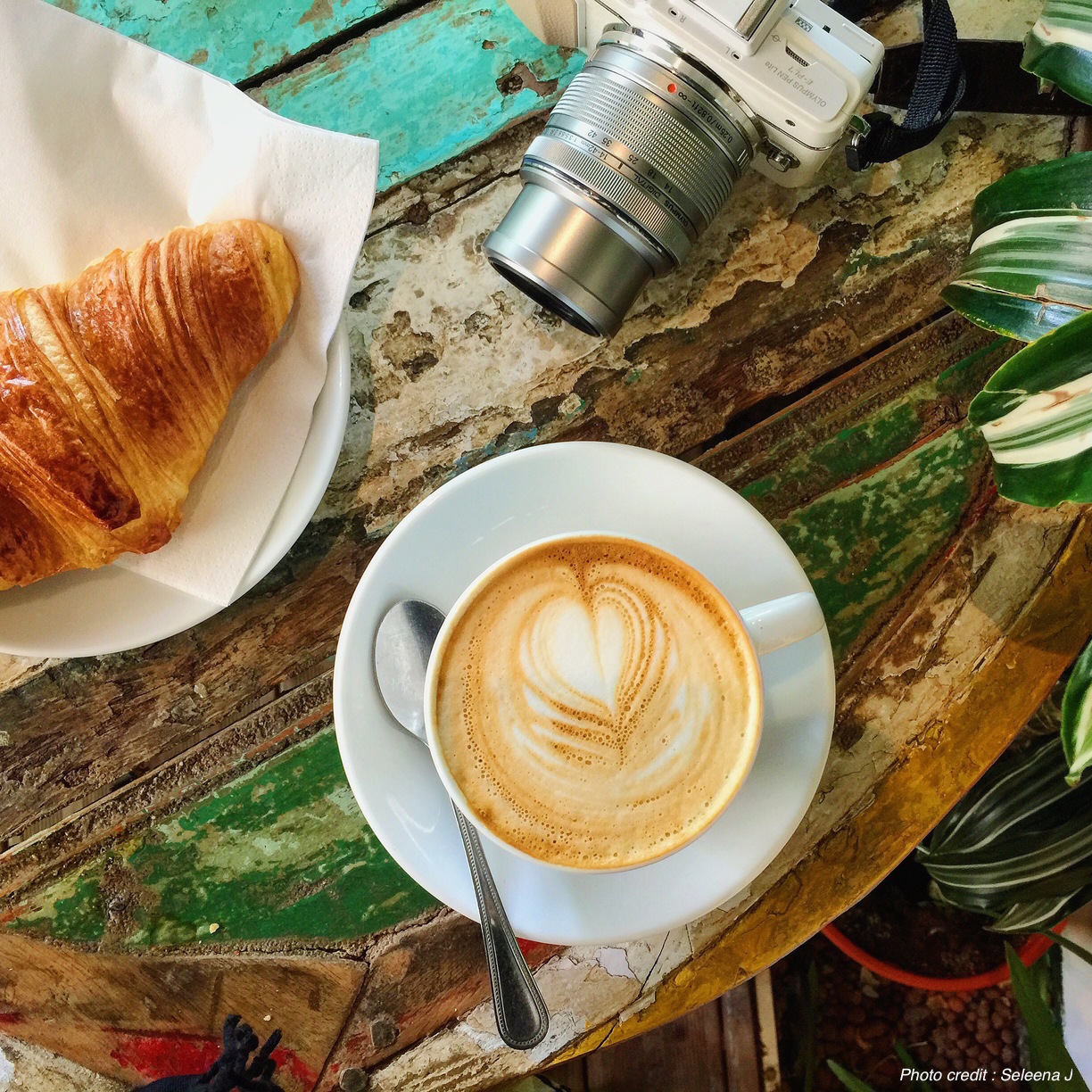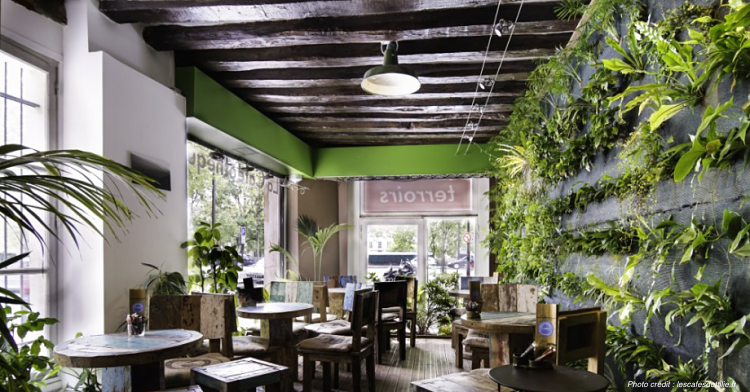 La Caféothèque – The best of the coffee in a cozy and cool place
52 Rue de l'Hôtel de Ville, 75004 Paris. 
---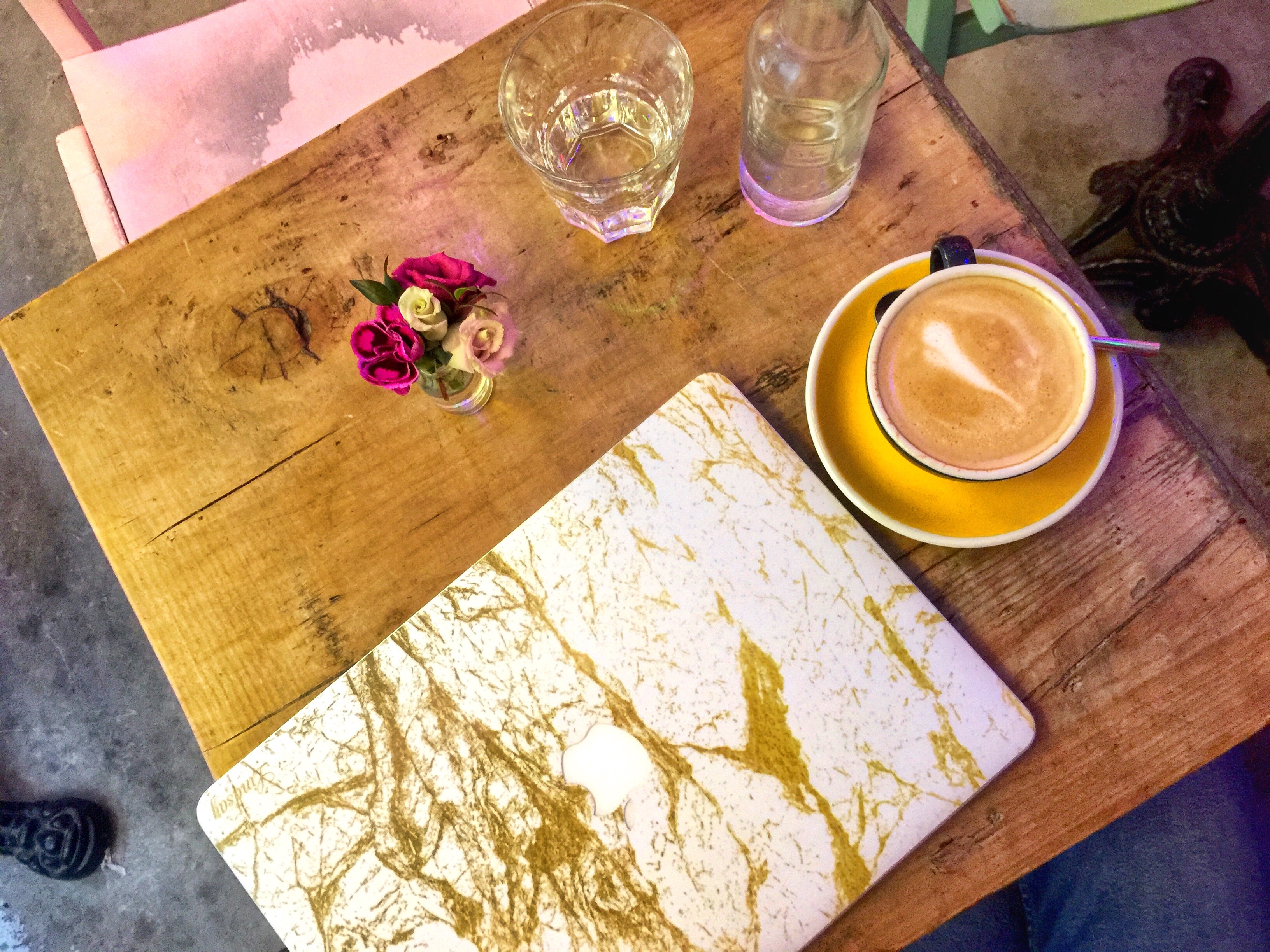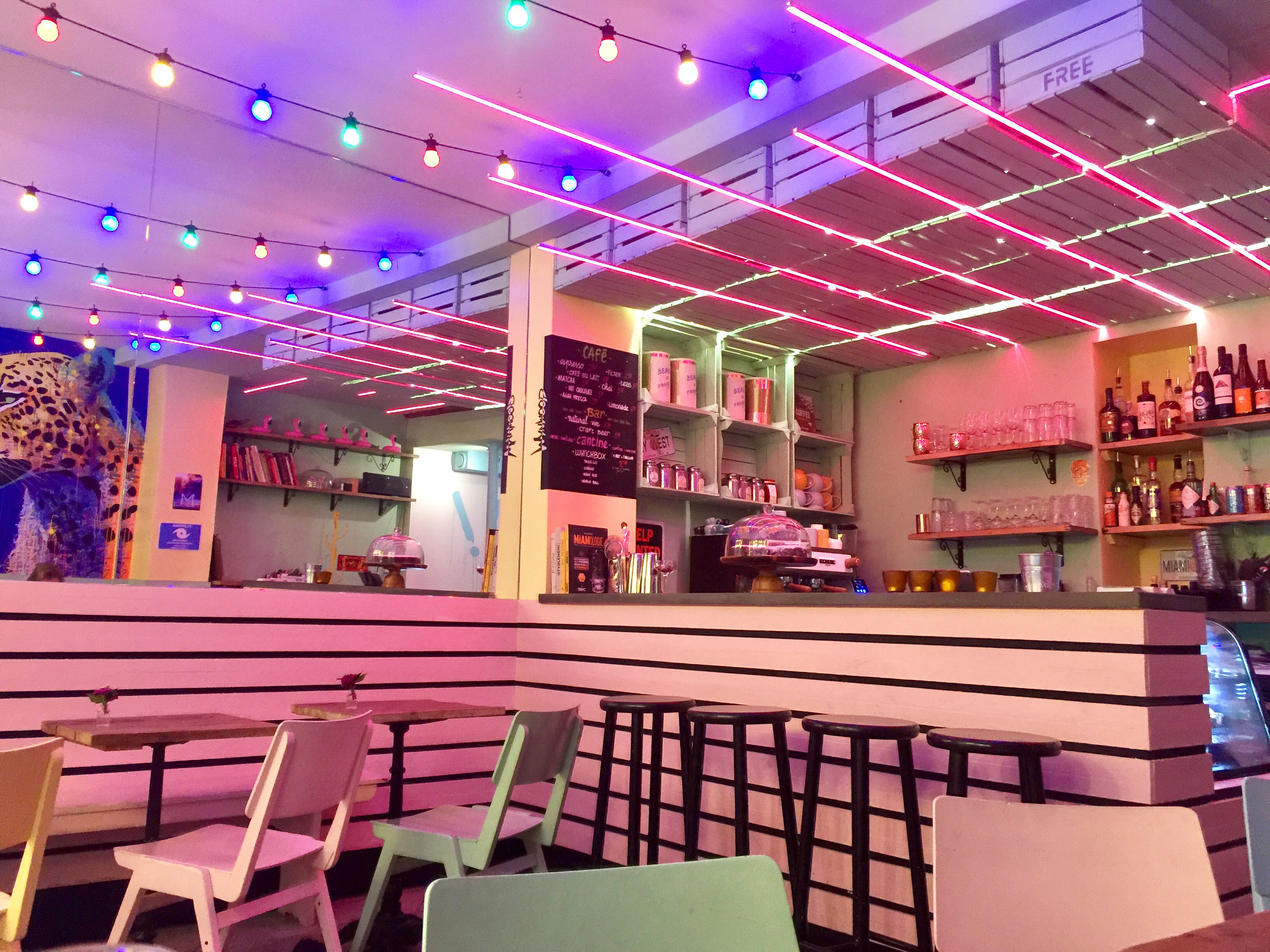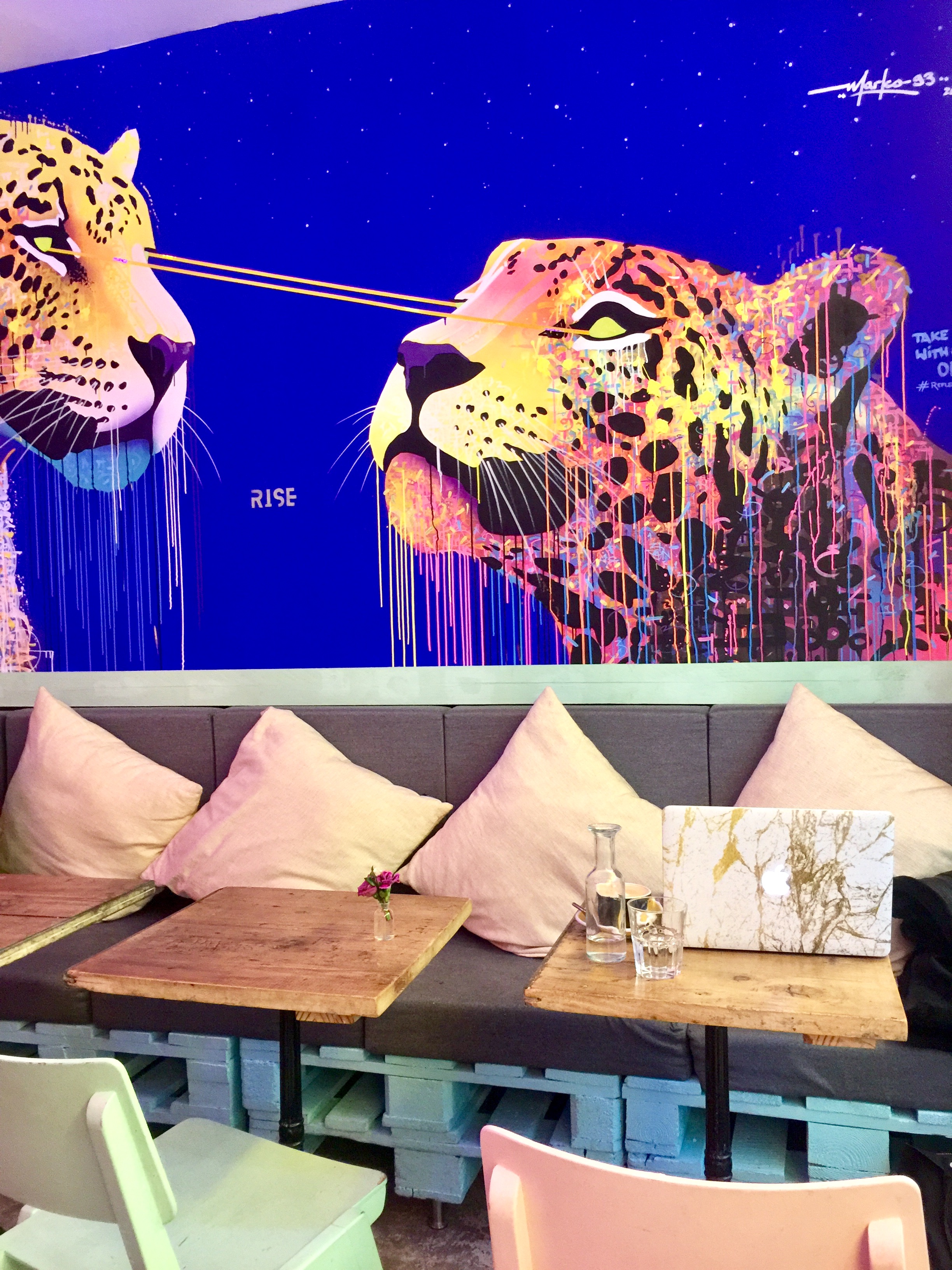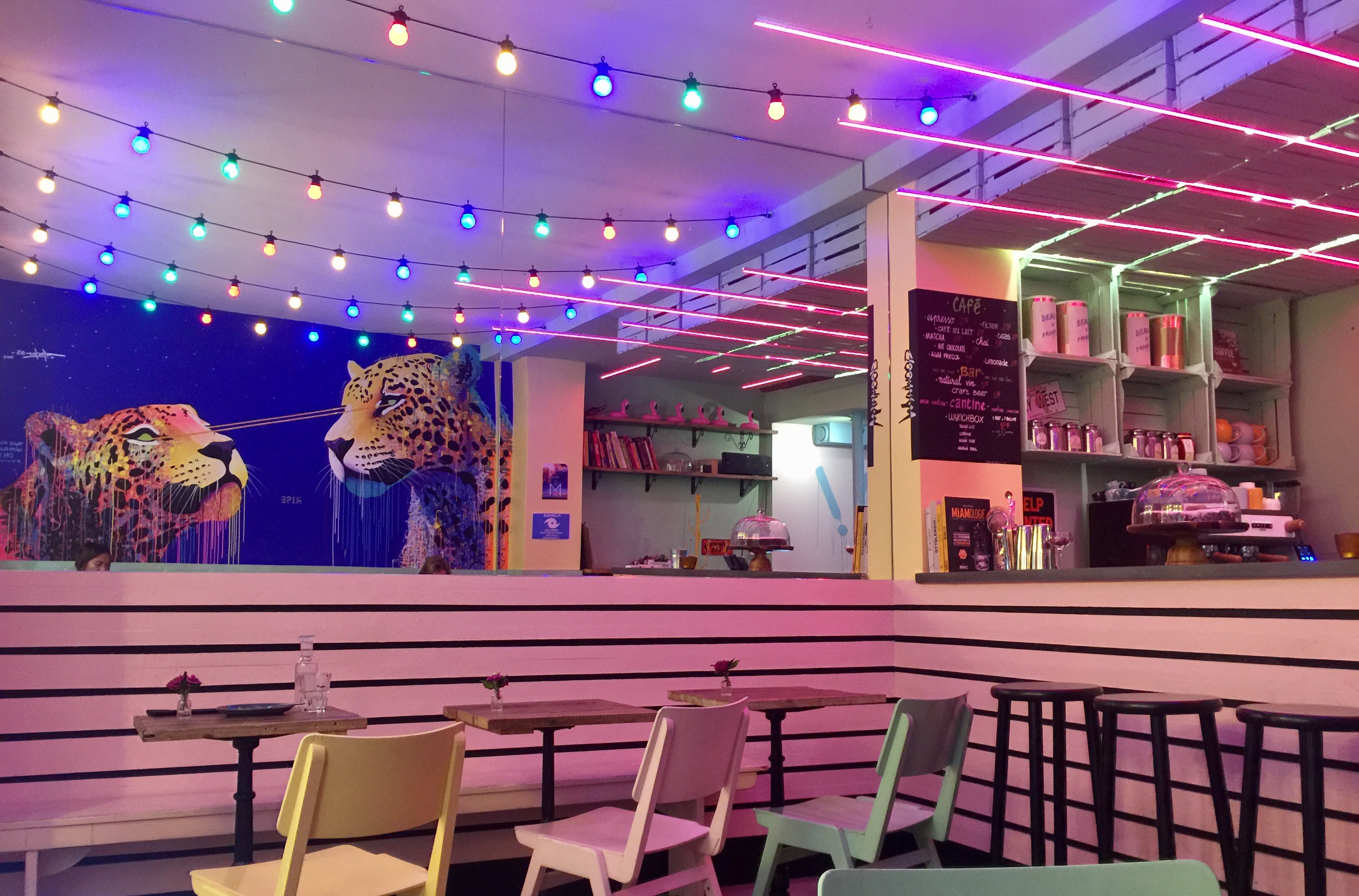 Wynwood Paris – colorful coffee shop where you can also eat Miami street food. A must-try!
61 rue Charlot 75003 Paris
---
More coffee shops to go
Fringe: Coffee bar and photography space – 106 Rue du Turenne 75003 – www.fringecoffeeparis.com
Boot café: Probably the tiniest but charming coffee shop of the city – 19 Rue du Pont aux Choux 75003
Kitsuné: Great coffee with good vibes, get the french nippon experience! – 109 Rue Amelot 75003 – www.maisonkitsune.fr
Merci: More than a coffee shop – 111 Boulevard Beaumarchais 75003 – www.merci-merci.com
Fragments: Definitely for coffee lovers but also for avocado on toast and egg dishes – 76 Rue des Tournelles 75003
Which one is your favorite? / Quel est votre favoris ?
---
Discover also here where are the best trendy restaurants in Paris.