BRAUN NOTES COFFEE SHOP PARIS
Website here
31-33 Rue de Mogador 75009 Paris
Un endroit que j'ai découvert à travers les réseaus sociaux. Les photos m'ont juste donné envie d'aller faire un petit tour 🙂 Ouvert dès 8h non stop jusqu'à 19h, c'est le petit endroit où tu vas pour ton coffee à tout heure dans un cadre chaleureux au décor bois verni et lampes en cuivre.
À la pause déj, choisissez le sandwich falafel ou la salade composée de falafel fait maison avec sa sauce tahini accompagnée de taboulé libanais, pois chiche et feta. À 12€ la formule boisson + dessert au choix en semaine. Le weekend c'est brunch ! 1 brunch gourmand à 21€ et Léger à 15€. Tous deux composés de toasts avocat ou saumon + 1 boisson chaude + 1 orange pressée ou citronnade maison puis selon la formule choisie un cookie ou 1 granola servi dans un coconut. La touche trop stylée ! 
LES +++ : L'endroit, l'ambiance, les falafels, le coconut granola 🙂
LES — : J'en ai pas trouvé encore !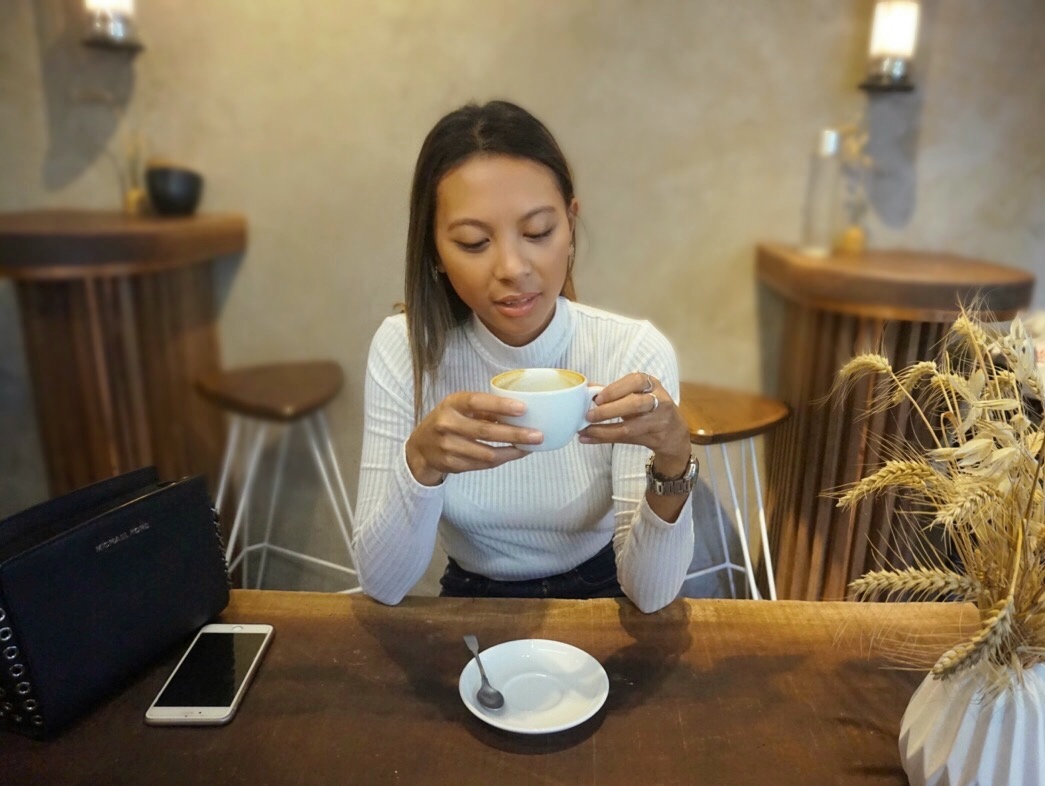 A place that I discovered through the social networks. The photos made me wanna go to this spot. Open from 8 am non stop to 7 pm, it's the cute place that you go for your coffee whenever in the day in a cosy place with varnished wood decor and copper lamps.
For lunch break, choose the falafel sandwich or the salad composed with home made falafel, tahini sauce, Lebanese Tabbouleh, chickpea and feta.
12€ the dish + drink + dessert during the week. And weekend, it's brunch time! 1 Gourmand at 21€ and Leger at 15€.
Both composed of avocado or salmon toasts + 1 hot drink + 1 pressed orange or homemade lemonade and then according to the chosen menu a cookie or 1 granola served in a coconut. Too stylish guys!
THE +++: The spot, the ambiance, delicious falafels and the granola coconut.
---
Retrouvez également mon article ici sur "où chiller avec une bonne tasse de café dans le Marais".
***
Find also my article here, on "where to chill with a good cup of coffee in Le Marais".