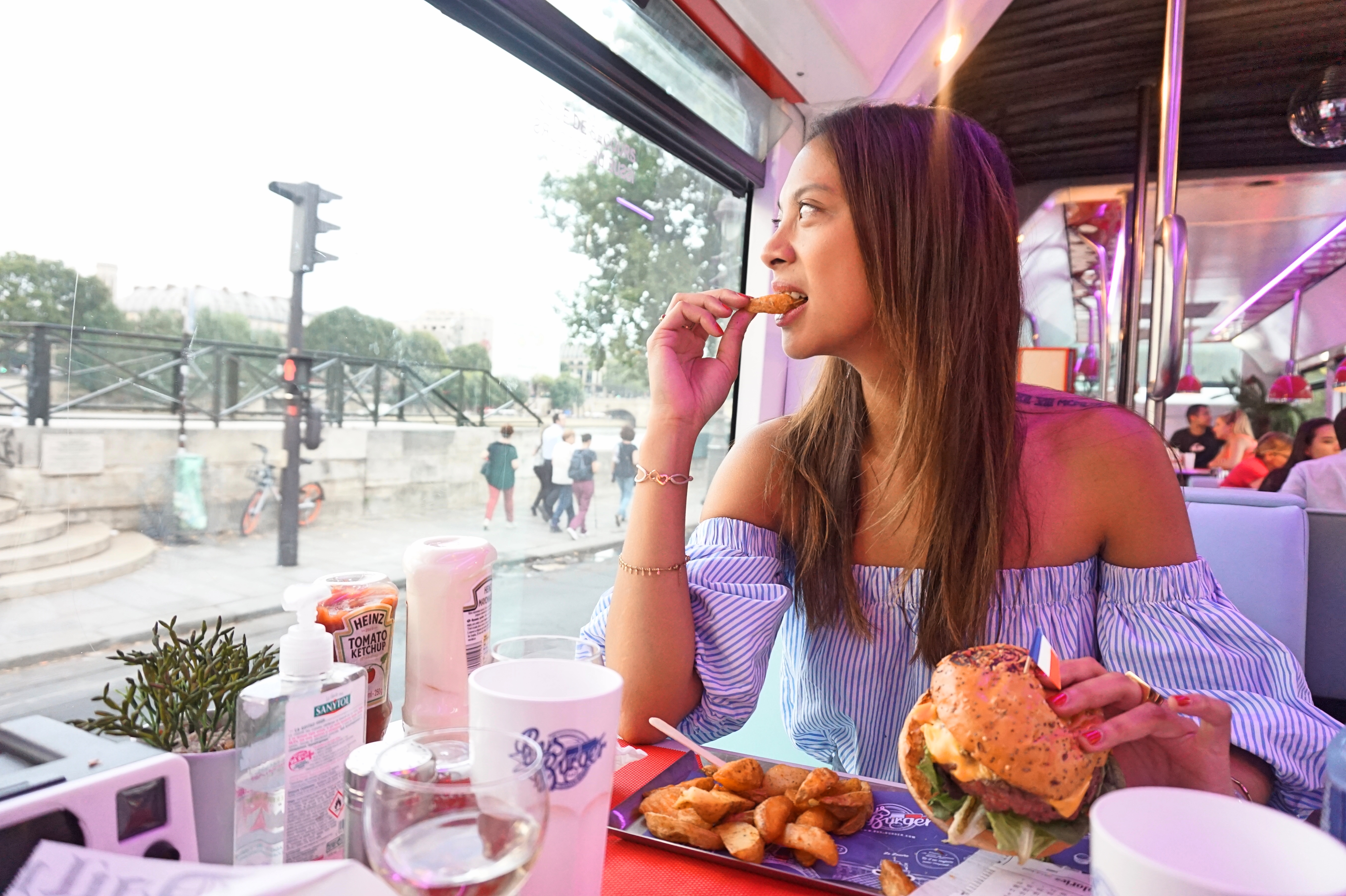 Bus Burger Paris – manger un burger et visiter en même temps Paris
Et si je vous disais que manger et visiter Paris en même temps était possible ? Bon vous allez me dire oui il y a les restaurants à bord des péniches, etc…
Mais ici je vous parle de se balader dans les rues de Paris. 
J'ai récemment découvert le Bus Burger, un bus qui te permet de manger de très bons burgers et visiter Paris en même temps. À bord, un vrai restaurant au style rétro et fast food américain, au menu un large choix de burgers 100% français dont la viande est charolaise et les bun's 100% artisanaux. Une équipe chaleureuse et souriante, aux petits soins et prête à te faire passer un excellent moment.
Une balade au départ du 11ème arrondissement pour te faire découvrir les fameux monuments et quartiers de la capital (comme le Notre-Dame de Paris, le Pont-neuf, la Tour Eiffel, l'avenue des Champs-Élysée…). La balade dure 1h30. Les prix varient entre 24 et 29€, cela comprends le burger, les frites maison, une boisson et la balade incluse ainsi des desserts classiques style fondant, cake citron, brownie à 6€. 
Mon expérience
C'était une très bonne expérience ! J'ai passé un agréable moment et je pense que c'est parfait pour faire découvrir la capital à des étrangers, des invités/touristes 🙂 Le concept est vraiment bon, je le recommande absolument pas seulement pour le cadre mais aussi pour les burgers et le service.
Seulement sur réservation : Bus Burger
***
Bus Burger – eat burger and visit at the same time Paris
What if I told you that eating and visiting Paris at the same time was possible? Well you will tell me yes there are restaurants on board barges, etc…
But here I am talking about strolling in the streets of Paris.
I recently discovered the Bus Burger, a bus that allows you to eat very good burgers and visit Paris at the same time. On board, a real retro-style restaurant and American fast food, on the menu a wide choice of 100% French burgers whose meat is Charolais and bun's 100% artisanal. A professional and smiling team, very caring and ready to give you some great time.
A ride from the 11th arrondissement of Paris to discover the famous monuments and neighborhoods of the capital (such as the Notre-Dame de Paris, the Pont-Neuf, the Eiffel Tower, the Avenue des Champs-Elysée …). The ride lasts 1h30. The prices vary between 24 and 29 €, this includes the burger, homemade fries, a drink and the ride included and classic desserts as fondant, lemon cake, brownie at 6 €.
My experience
It was a very nice experience! I had a good time and I think it's perfect to introduce the capital to foreigners, guests / tourists 🙂 The concept is really good, I recommend it absolutely not only for the setting and concept but also for the burgers and the service.
Only on reservation: Bus Burger
---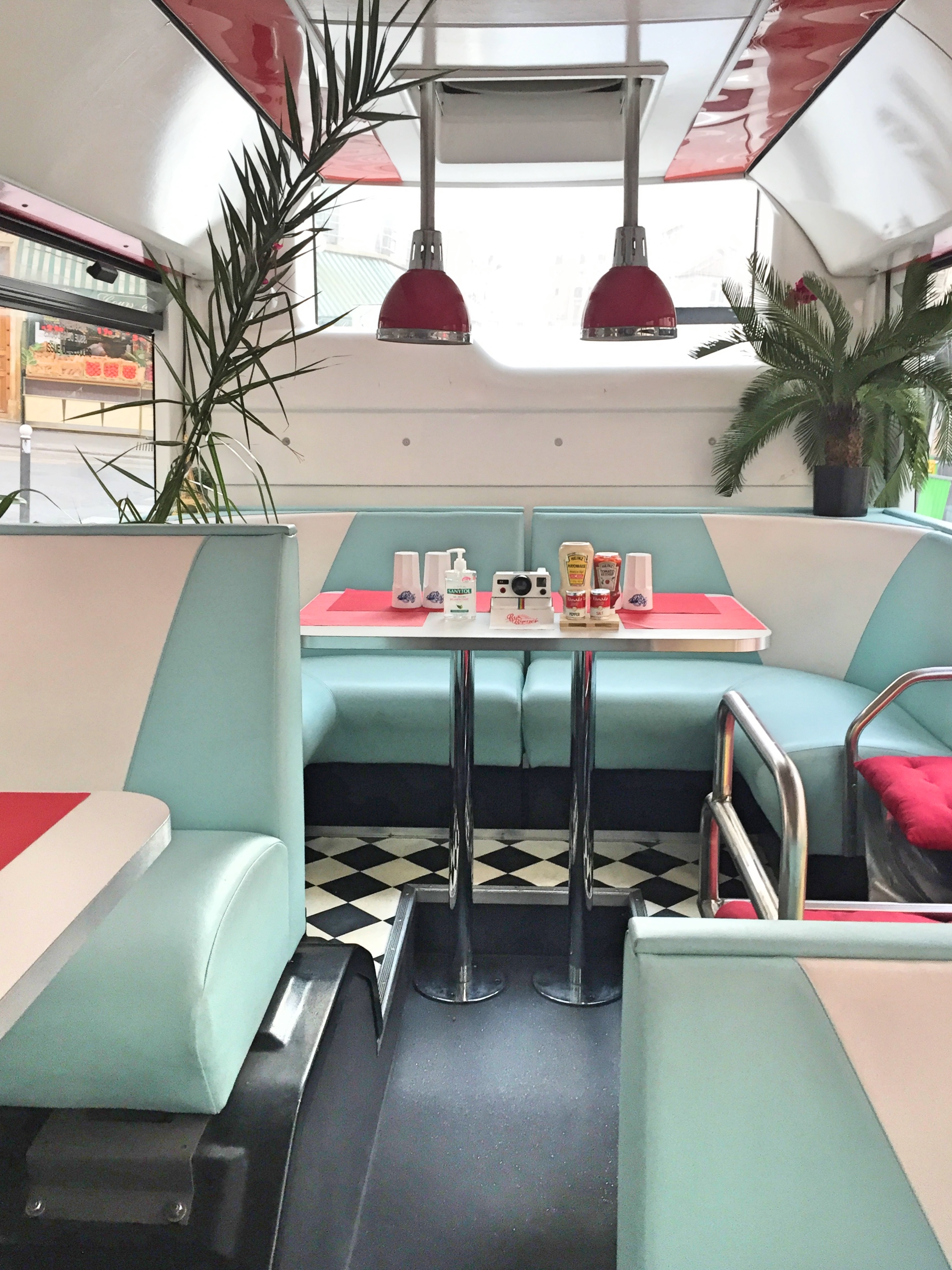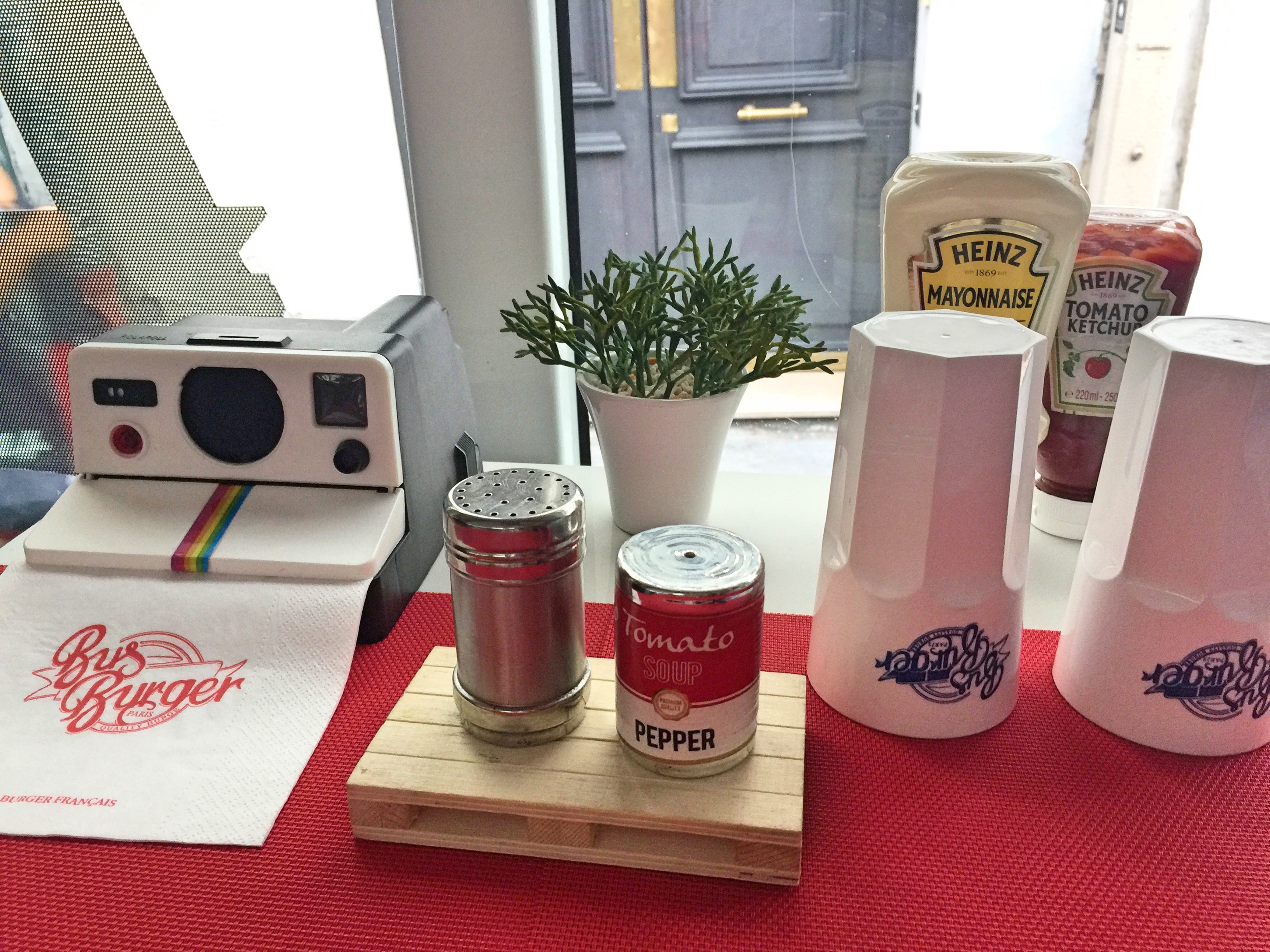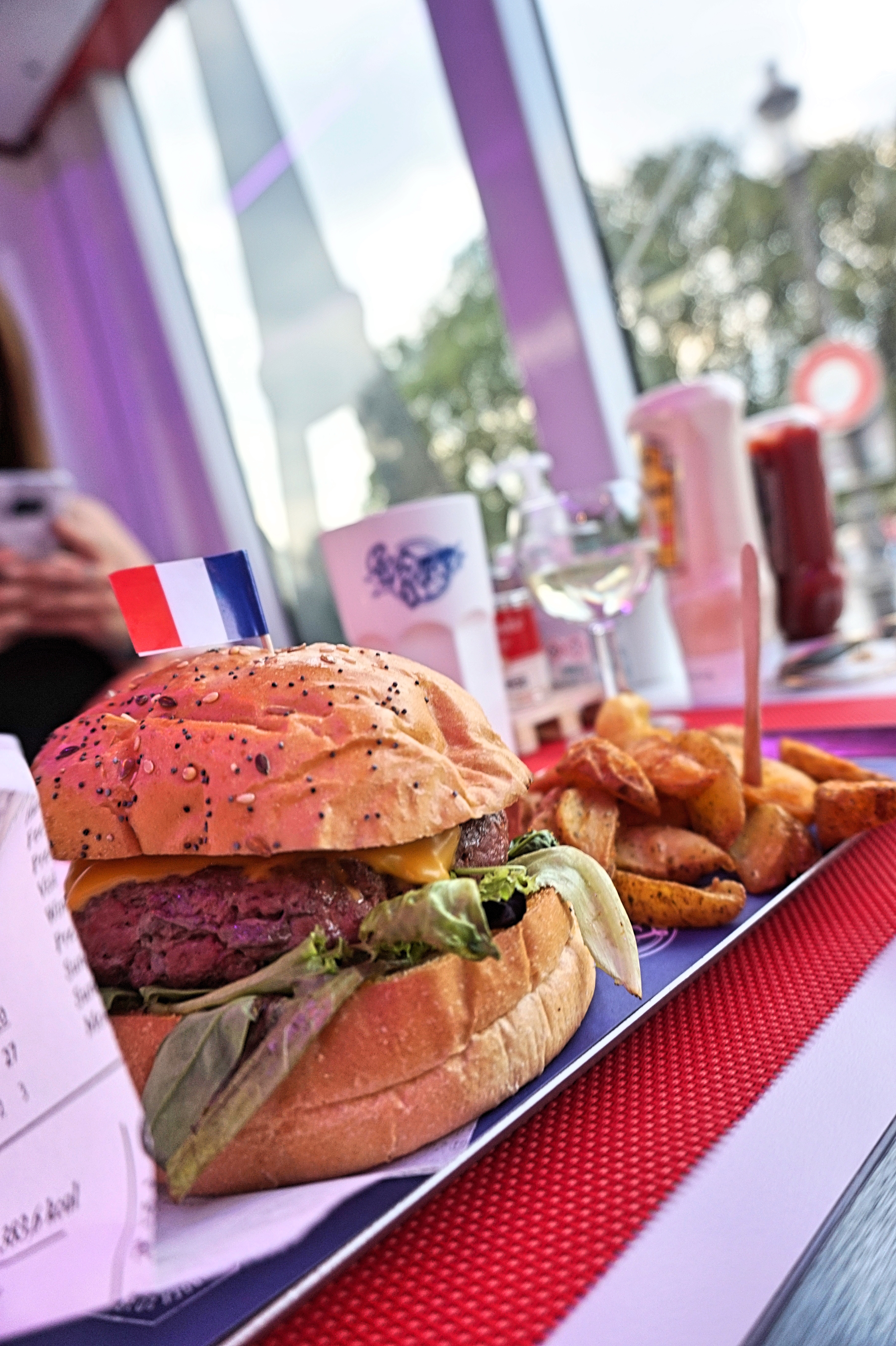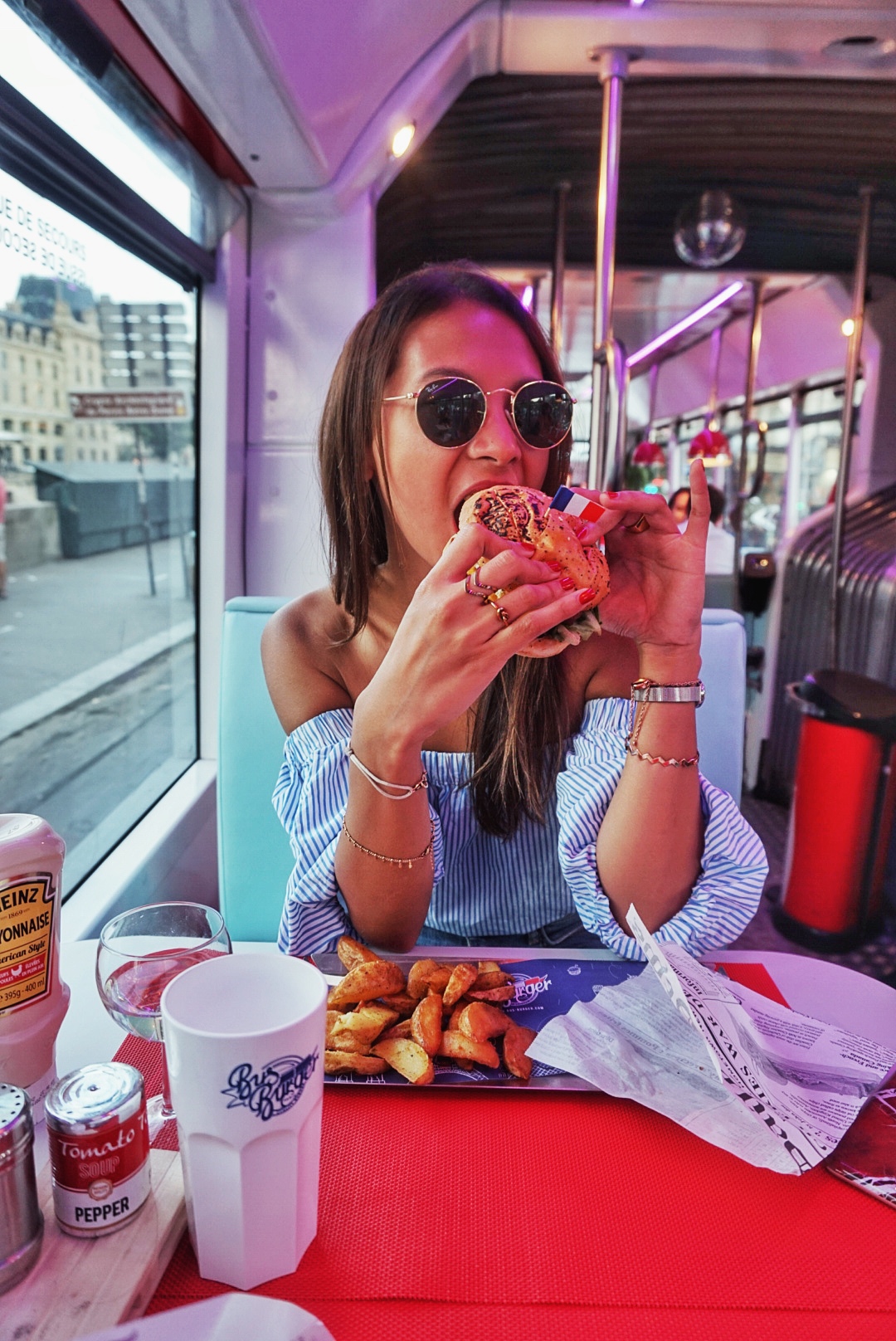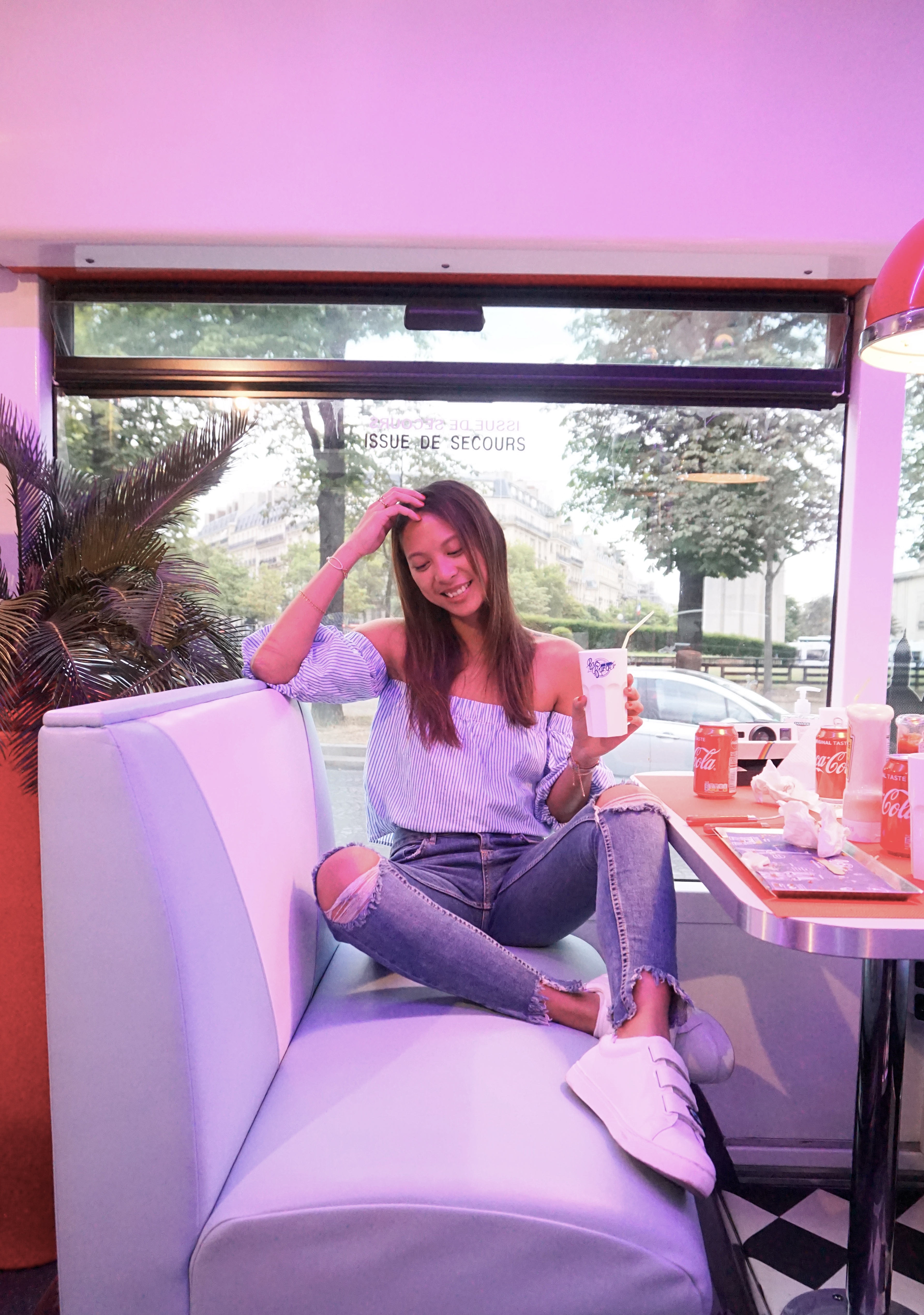 ---
Pour découvrir d'autres restaurants cool dans Paris, cliques ici.
To discover more cool restaurants in Paris, click here.