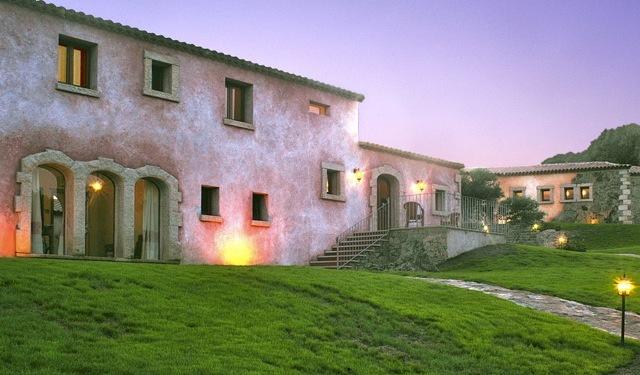 Forget the beach one second and come to revitalize in the middle of the nature and the quiet countryside of Sardegna. Tenula Pilastru is a restaurant to try, located in Arzachena a 25 minutes drive from Porto Cervo. A delicious Sardinian cuisine and good wine are served in an elegant and cosy environment with typical Sardinian details. 
On oublie la plage une seconde et on vient se ressourcer au milieu de la nature et du calme de la campagne de la Sardaigne. Tenula Pilastru est un restaurant à tester, situé à Arzachena à 25 minutes en voiture de Porto Cervo. Une délicieuse cuisine sarde et de bons vins servis dans un cadre élégant et chaleureux accompagnés de détails typique de la Sardaigne.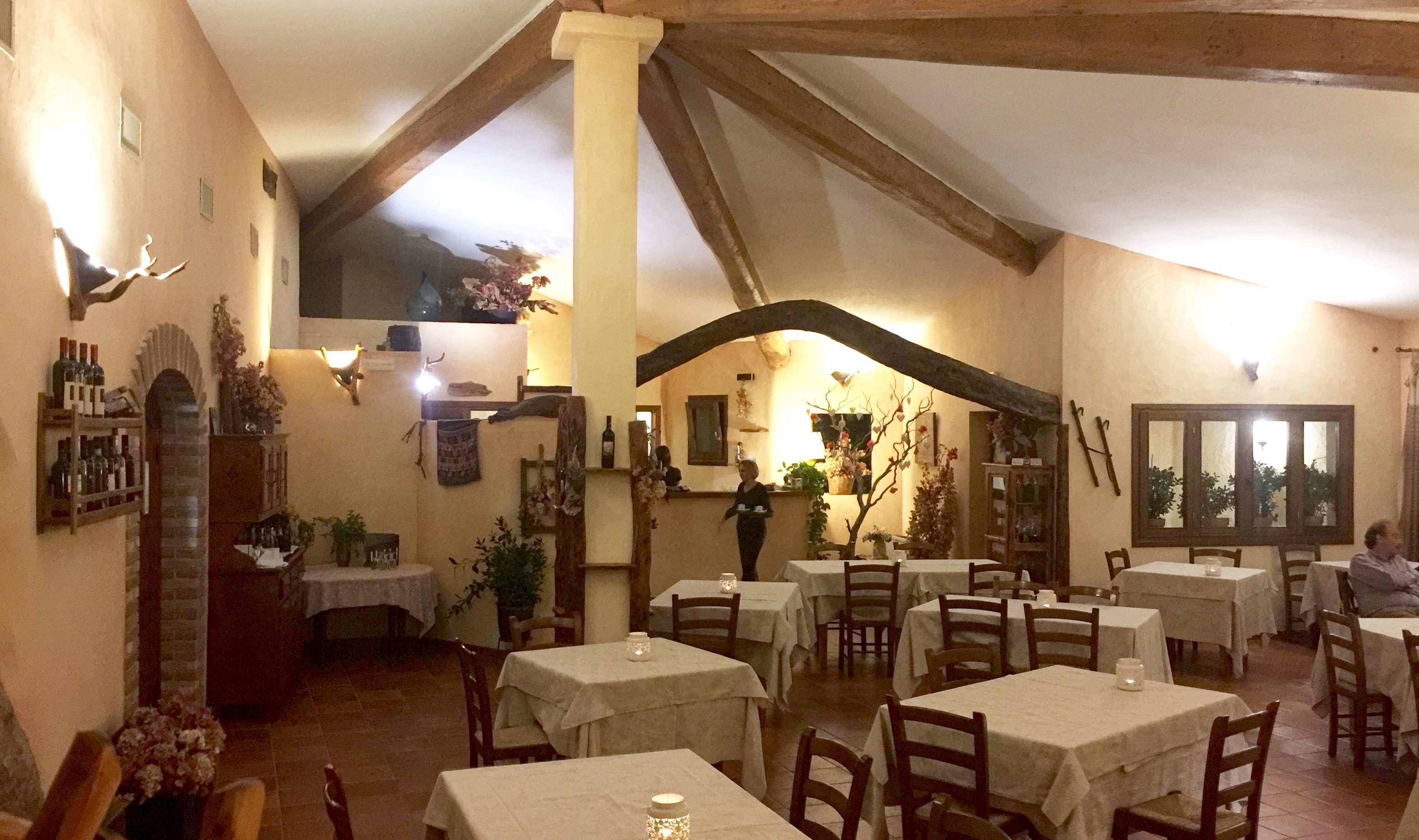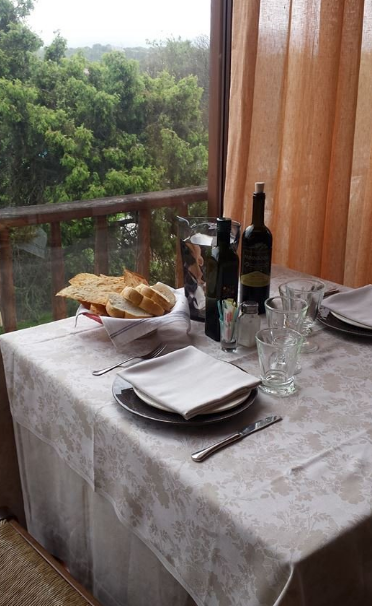 I advise to go with an empty stomach because this lovely traditional agriturismo offers a unique full set menu for just 35€ per person which includes:
Antipasti della Tenuta – Starter 
Primi Piatti – First courses 
Secondi Piatti – Main courses (including 2 meats & 2 different sides)
Dolce – Dessert
Frutta – Fruits
Caffè e Digestivi – Coffee and Digestives
without speaking of the huge servings, really… Even myself, I love eating I haven't finished my plate but all this food was too much for me! It's an amazing place where they serve good cuisine cooked from fresh products coming from their backyard. We were also very surprised about the very reasonable price; imagine it was only 70€ for 2 with the starter + 2 courses + dessert and drinks (btw very good red wine and digestives). I was very pleased about this discovery and my experience in this place was perfect and the service was excellent, friendly and always smiling! That's why I highly recommend this place if you're around Costa Smeralda and Olbia.
PS: Some pictures are not mine and all the dishes are not photographed.
Je vous conseille d'y aller le ventre vide car ce charmant endroit offre un menu complet et unique à 35€ par personne qui inclut :
Antipasti della Tenuta – Entrée

Primi Piatti – Premier plat

Secondi Piatti – Second plat (incluant 2 viandes et 2 différents accompagnements)

Dolce – Dessert

Frutta – Fruits

Caffè e Digestivi – Café et Digestifs
sans parler des portions énormes, vraiment… Même moi, qui mange énormément je n'ai pas pu finir mon assiette mais toute cette nourriture était vraiment trop pour moi ! C'est un incroyable endroit où ils servent de la bonne nourriture sarde cuisinée avec des produits frais sortis tout droit de leur jardin. Nous avons été aussi très surpris par l'addition très raisonnable ; imaginez seulement 70€ pour deux avec les entrées, les 2 plats, desserts et boissons (d'ailleurs très bon vin rouge et digestifs). J'étais vraiment heureuse concernant cette découverte et mon expérience dans ce restaurant était parfait, service au top, chaleureux et toujours le sourire ! C'est pourquoi, je recommande fortement ce spot si vous êtes dans les environs de Costa Smeralda et Olbia.
PS: Certaines photos ne sont pas les miennes et tous les plats ne sont pas photographiés.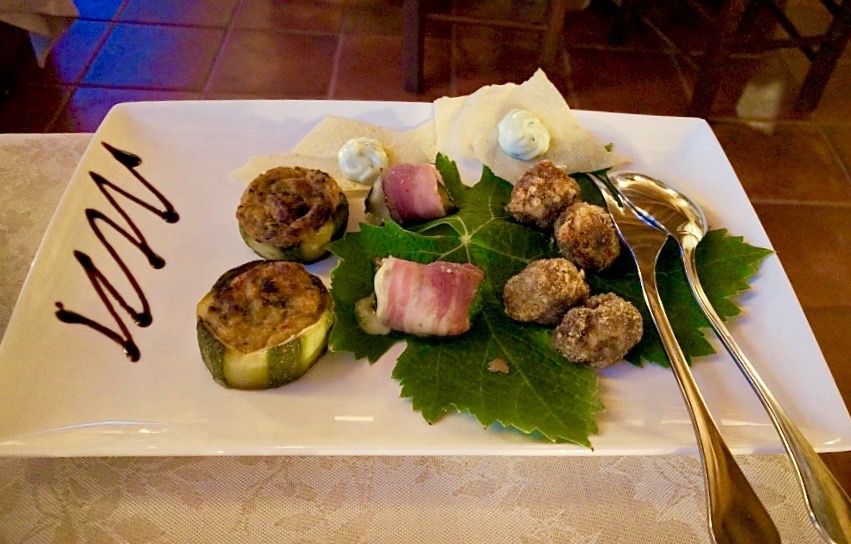 Starter / Entrée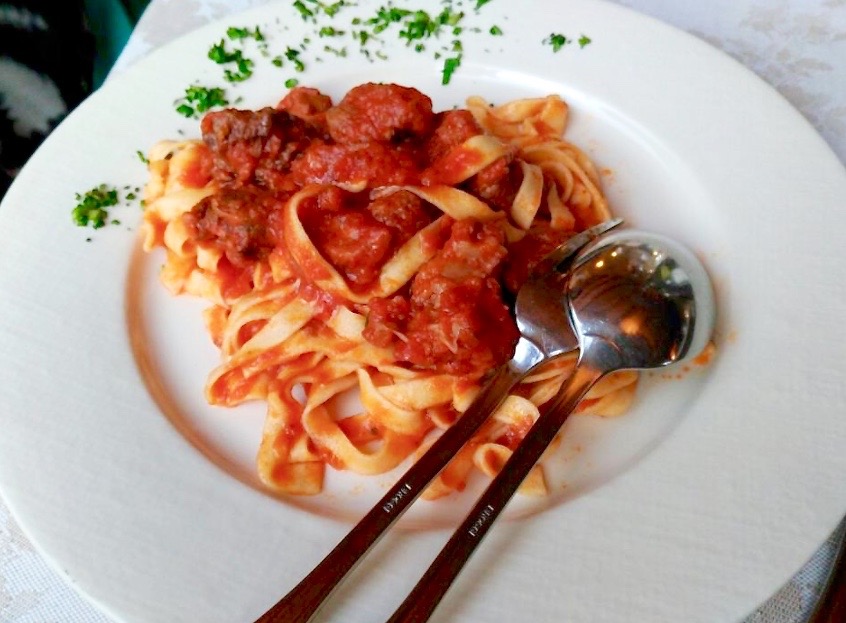 First course & Main course: 1) Sardinia home made pasta with tomato sauce & gratin dish. 2) Sausages and these vegetables & Roasted suckling pig with potato.
Première assiette & Plat principal : 1) Pâtes à la sauce tomate fait maison, typiquement sarde et gratin. 2) Saucisses accompagnés de ces légumes & Rôti de porc, pomme de terre.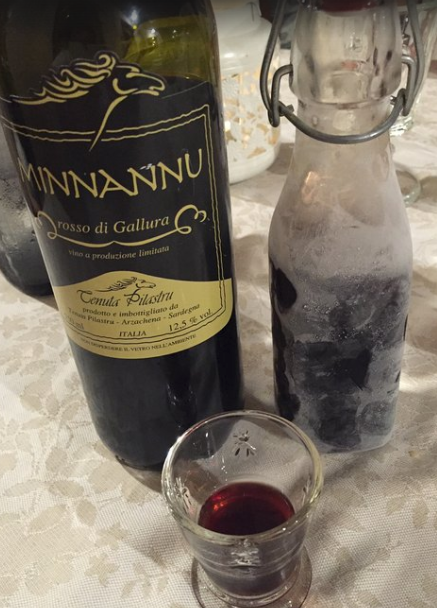 Digestives of Sardegna (Mirto de Sardinia) & Red wine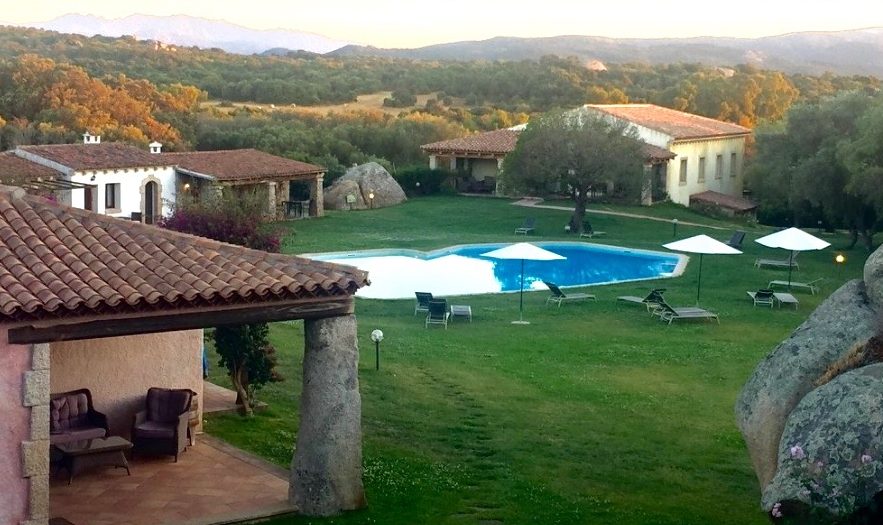 Tenuta Pilastru is first of all a modern hotel, if you feel full after the delicious dinner and too lazy to ride, just stay in one of their lovely rooms (I haven't slept there but I'm sure the place is lovely). Then when you wake up, enjoy a relaxing day in their outdoor swimming pool and the spa.
En clair, Tenuta Pilastru est avant tout un hôtel moderne, si vous vous sentez plein après ce délicieux repas et ne voulez pas conduire, rester dans l'une de leur charmante chambre (je n'ai pas dormi sur place mais je suis sûre que c'est top). Ensuite, profitez à votre réveil, une journée relaxante au bord de leur piscine extérieure et de leur spa.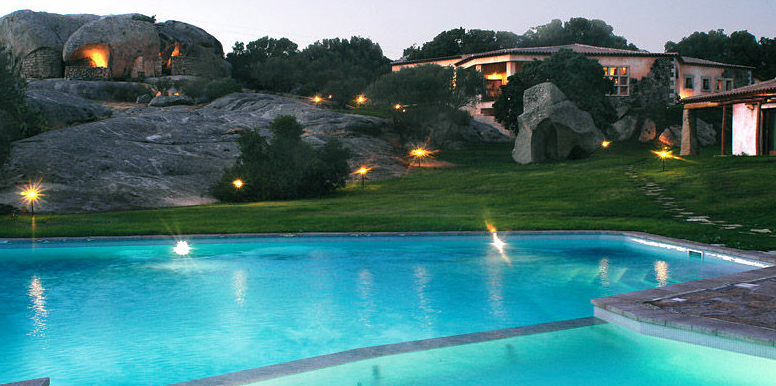 Address: Località PILASTRU, 5 Km from Arzachena, road to Bassacutena, Sardegna.
Tel: 078982936
Website: http://www.tenutapilastru.it/en