UN WEEK-END À ZÜRICH
Quoi de mieux que de passer les fêtes de Pâques en Suisse, le pays du Chocolat !
En week-end de 3 jours, je décide de passer ce moment à Zürich en compagnie de ma maman et de ma marraine. Je n'avais jamais fait la Suisse auparavant mais j'en avais beaucoup entendu parler – que ce soit Genève, Lausanne ou Zürich.
Pourquoi Zürich ? Bonne question ! À vrai dire, c'est ma mère et ma marraine qui ont choisi la ville, elles n'ont jamais fait cette ville en Suisse.
L'avant voyage
Ne connaissant absolument pas la Suisse et particulièrement Zürich, j'ai fait appel à tous mes contacts. Adorables comme ils sont j'ai réussi à avoir le max d'infos, où aller, où dormir, où manger. Pour 2 jours de découverte complète j'avais organisé un super itinéraire.
Pendant le voyage
Nous sommes arrivées le matin à Zürich, direction l'hôtel pour déposer les valises et sans plus attendre explorer la ville. J'ai réussi à booker dans un super endroit à peine à 600 m du centre de ville.
[Ce qui est assez cool à Zürich c'est que c'est une petite ville donc assez facile pour se déplacer car en plus du train et du bus, il y a le tram. Les stations sont assez bien desservies et très rapide pour aller d'un point A à un point B.]
Où se loger ?
Nous avons logé au B2 Boutique Hotel + Spa, un charmant hôtel situé en hauteur dans le quartier de Enge, non loin du centre-ville. Il offre une vue assez sympathique sur la ville mais surtout il y a un spa situé sur le toit de l'hôtel. Dès l'entrée dans l'établissement, nous pouvons apercevoir une immense bibliothèque où 33000 livres sont disposés aux murs. Cette pièce est le côté restaurant/coffee shop où des petits déjeuners buffets sont servis. Les chambres sont d'un grand confort olala et elles sont assez spacieuses ! En tout cas en ce qui concerne notre chambre, elle était immense. Nous avons dormi dans un Junior Suite pour 3 personnes et c'était le top !
Bon et en ce qui concerne le spa au 5 ème étage, l'accès est uniquement pour les clients de l'hôtel de 7h30 à 9h30 puis il est ouvert au public. Donc le mieux c'est d'y aller au réveil vers les coups de 8h (oui, il faut être assez matinal). En haut vous avez une magnifique vue sur la ville de Zürich et ses paysages verts et montagneux.
Pour ne pas parler que de cet hotel – vous trouverez d'innombrables hôtels en ville avec un accès direct sur les quartiers populaires.
Quoi visiter ?
Ticket pour se déplacer dans la ville : 8.80 CHF (qui équivaut à 7.49 EUR).
Bahnhofstrasse – cette fameuse rue où se trouve tous les plus grands magasins de Luxe qui s'étends sur 1,4km. Mais aussi à savoir que c'est l'une des rues les plus chères d'Europe !

Lindenhof – Une jolie place historique à découvrir dans le vieille ville de Zürich, donnant une vue sur Limmat, la rivière.

St. Peter Kirche – Une des 4 principales églises de la vieille ville de Zürich présentant une architecture baroque.

Fraumünster – Église célèbre pour ses vitraux signés

Marc Chagall

et

Augusto Giacometti

.

Bürkliplatz – un lieu où vous pouvez profiter des vues sur le lac et les Alpes suisses

Limmatquai – en bord de lac, profiter des balades, des cafés en terrasse et des petites boutiques colorées. Les restaurants sont spécialisés Zurichois et les maisons sont traditionnelles.

Niederdorf – un lieu pour le shopping et les restaurants/bars branchés. En soirée, ce quartier est ambiancé !

Langstrasse – un autre lieu branché plus moderne ! De jour comme de nuit, profiter des restaurants de diverses cuisines et d'une atmosphère multi-culturelle.

Zürich West – un quartier regroupant la gastronomie, l'art, le design, la danse, le shopping et l'architecture. Ancienne zone industrielle maintenant devenu un quartier moderne sur une touche glamour.

Uetliberg – un spot très populaire ! Vous souhaitez une vue imprenable de la ville de Zürich et de ses alentours ? Alors c'est le parfait endroit 😉
Où manger ?
Bank restaurant – pour des brunch comme on les aime !
Korner – un bon burger gourmet, viande de boeuf suisse préparée maison, des produits locaux et une sélection de sauces exquises. Une ambiance très trendy !
Babu's Bakery & Coffee House – Joli petit spot où vous pouvez profiter d'un bon café, d'un petit-déjeuner/brunch, ainsi que de délicieuses pâtisseries faites maison. L'un des meilleurs endroits instagrammable 🙂
Alors ici, je vous présente une petite sélection mais c'est les endroits à faire absolument !
L'après voyage
Une ville riche en histoire, à découvrir absolument ! Je dirai un week-end de 3 jours suffit pour faire le tour. Préparez-vous à dépenser car étant l'une des villes les plus chères au monde, je peux vous dire que les prix sont assez assez élevés. Je ne veux pas vous faire peur – ça vaut quand même le détour. La vieille ville est tellement mignonne avec ses petites ruelles, ses bâtiments colorés et historiques ! Ah et aussi le lac qui est juste une merveille ! Les rues sont propres (ce qui m'a vraiment surprise car je ne vais pas comparer Paris à côté mais là pour le coup, respect ! Aussi c'est très très sécurisés, vous ne craignez absolument rien que ce soit la journée ou la nuit. Aussi car à partir de 22h la ville est morte ! C'est plutôt une ville très détente, calme si vous cherchez à faire la fête ce n'est pas la meilleure destination. Allez-y vraiment en mode détente et touriste à la découverte de Zürich.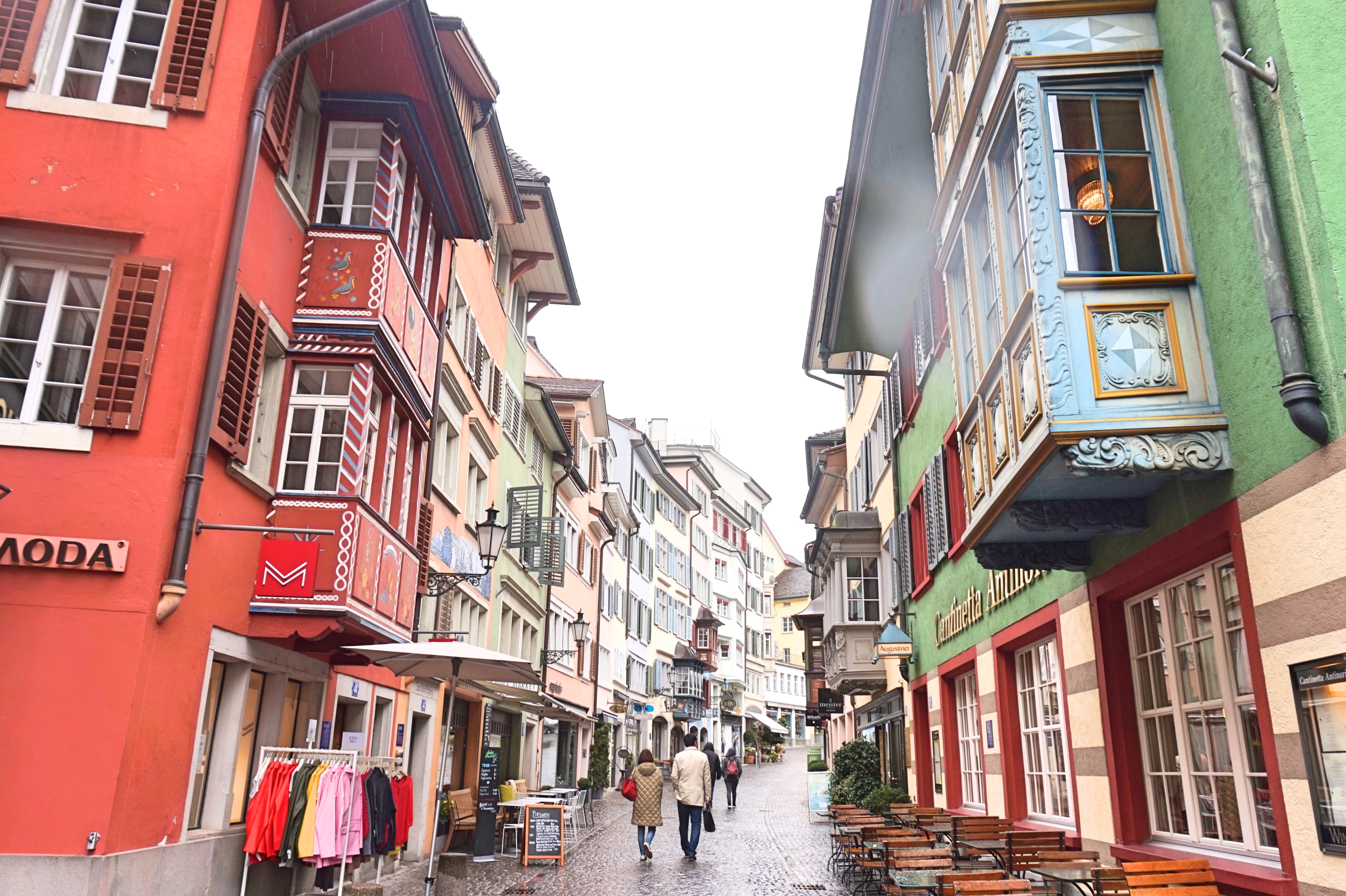 🇬🇧 A WEEKEND IN ZÜRICH
What's better than spending the Easter holidays in Switzerland, the country of chocolate!
For the weekend of 3 days, I decided to spend this moment in Zürich with my mom and my godmother. I've never been to Switzerland before but I heard a lot about it – whether Geneva, Lausanne or Zürich.
Why Zürich? Good question! Actually, it's my mother and my godmother who chose the city, they never did this city in Switzerland.
Before the trip
I don't know Switzerland at all, especially Zurich, so I called all my contacts. Adorable as they are I managed to have a lot of informations – where to go, where to sleep, where to eat. For 2 days of complete discovery I organized a great itinerary.
During the trip
We arrived in the morning in Zürich, heading to the hotel to drop off suitcases and without wasting time we left to explore the city. I managed to book in a great place just 600 m from the city center.
[The cool thing about Zürich is that it's a small town so it's easy enough to get around because there's the tram, the train and the bus too. The stations are pretty well served and very quick to get from point A to point B.]
Where to stay?
We stayed at the B2 Boutique Hotel + Spa, a charming hotel sets in the heights in the district of Enge, not far from the city center. It has a pretty nice view of the city but the most particular thing is the spa located on the roof of the hotel. Upon entering the establishment, we can see a huge library where 33,000 books are arranged on the walls. This room is the restaurant / coffee shop where breakfast buffets are served. The rooms are very comfortable olala and they are quite spacious! Anyway regarding our room, it was huge. We stayed in a Junior Suite for 3 people, it was just perfect!
Regarding the spa on the 5th floor, access is only for hotel guests from 7:30 to 9:30 then it's open to the public. So the best is to go when you wake up around 8ish (yes, you must be quite early). At the rooftop you have a magnificent view of the city of Zürich with green and mountainous landscapes.
Not to mention only this hotel – you will find countless hotels in town with direct access to popular areas.
What to visit?
Ticket to move in the city: 8.80 CHF (which equals 7.49 EUR).
Bahnhofstrasse – this famous street where you can find all the biggest luxury stores that extend over 1,4km. But also to know that it's one of the most expensive streets in Europe!
Lindenhof – A beautiful historic square to discover in the old town of Zürich, great overlooking to the river Limmat.
St. Peter Kirche – One of the four main churches in the old town of Zürich with Baroque architecture.
Fraumünster – Church famous for its stained glass windows signed Marc Chagall and Augusto Giacometti.
Bürkliplatz – a place where you can enjoy views of the lake and the Swiss Alps
Limmatquai – by the lake enjoy walks, cafes on the terrace and small colorful shops. The restaurants are specialized in Zürich and the houses are traditional.
Niederdorf – a place for shopping and trendy restaurants / bars. In the evening, this neighborhood is hectic!
Langstrasse – another trendy and modern place! Day and night, enjoy restaurants of various cuisines and a multi-cultural atmosphere.
Zürich West – a district of gastronomy, art, design, dance, shopping and architecture. Former industrial area now become a modern district on a glamorous touch.
Uetliberg – a very popular spot! You want a breathtaking view of the city of Zürich and its surroundings? So this is the perfect place;)
Where to eat ?
Bank restaurant – for brunch as we like!
Korner – a good gourmet burger, homemade Swiss beef (local produce) and a selection of exquisite sauces. A very trendy atmosphere!
Babu's Bakery & Coffee House – Nice little spot where you can enjoy good coffee, breakfast / brunch, and delicious homemade pastries. One of the best instagrammable places 🙂
So here, I present a small selection but this is the list of places you must try!
After the trip
Zürich, a city rich in history, to discover absolutely! I will say a weekend of 3 days is enough to go around. Get ready to spend money cause being one of the most expensive cities in the world, I can tell you that the prices are quite high. I don't want to scare you but the trip there it's well worth it. The old town is so cute with its narrow streets, colorful and historic buildings! Ah and also the lake which is just a beauty! The streets are clean which really surprised me. Also it's very very secure, either day or night because from 10pm the city is dead! It's rather a city very relaxing, calm if you want to party this is not the best destination. Go really in relaxation mode and tourist discovery from Zürich.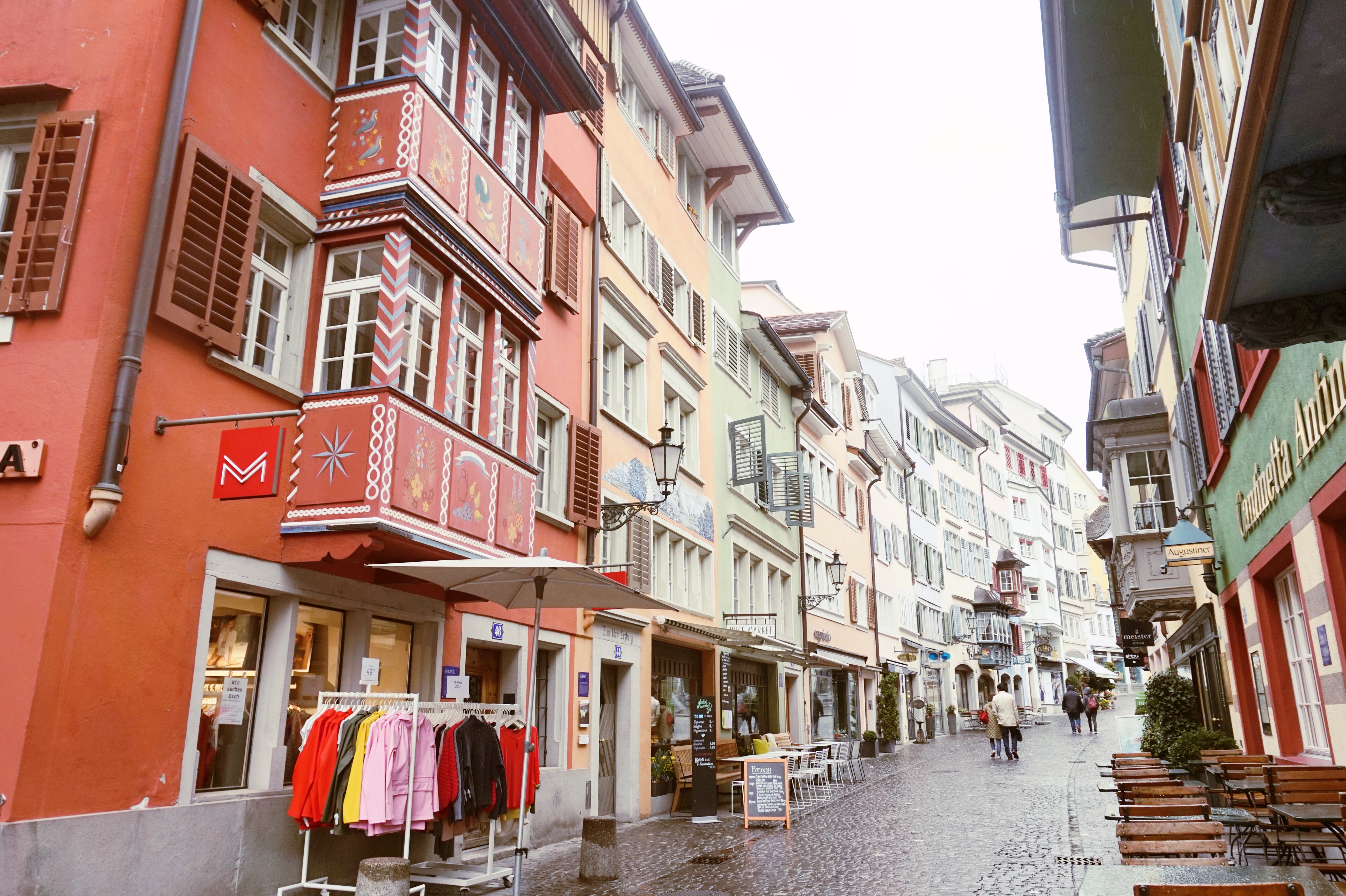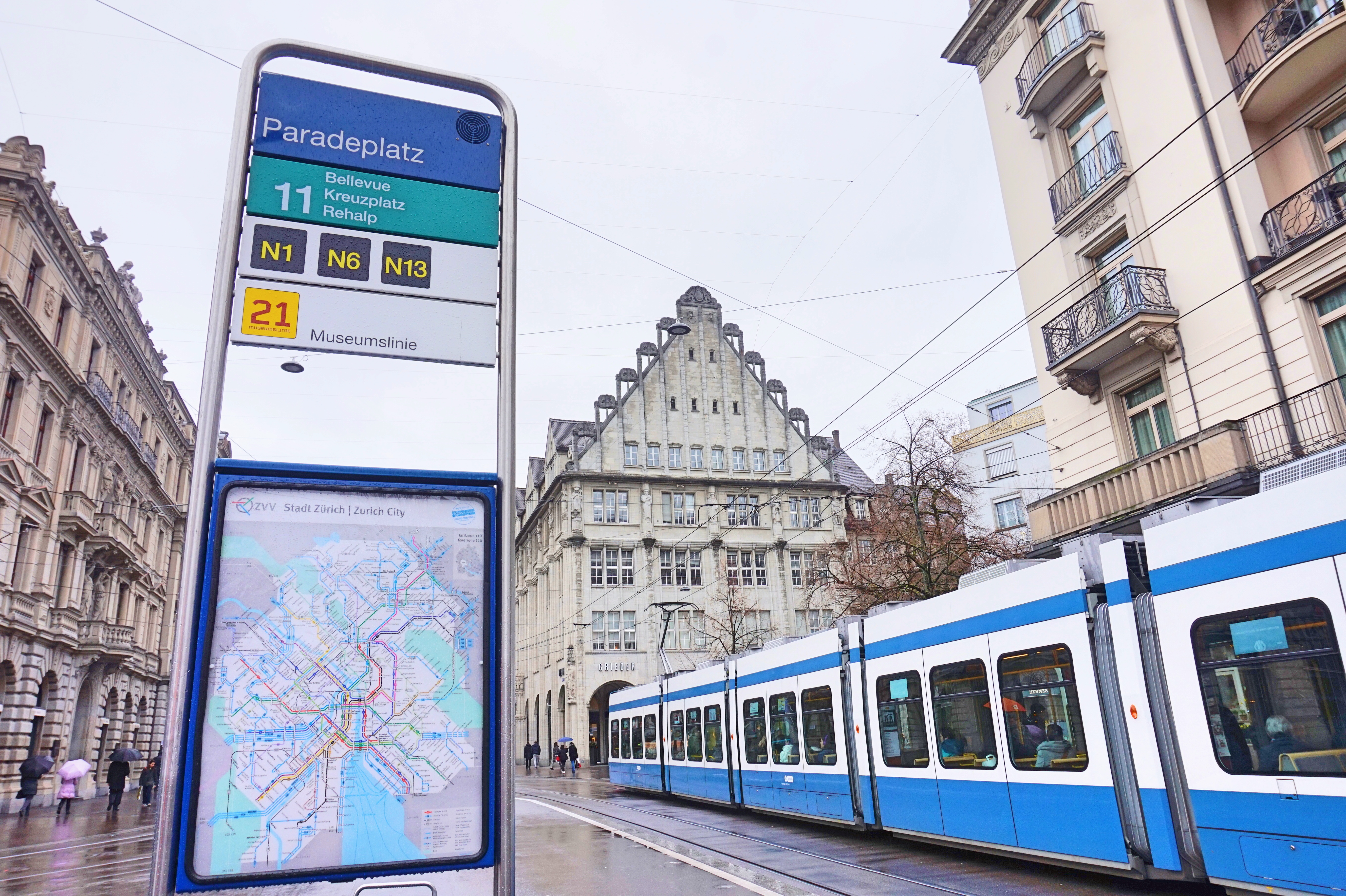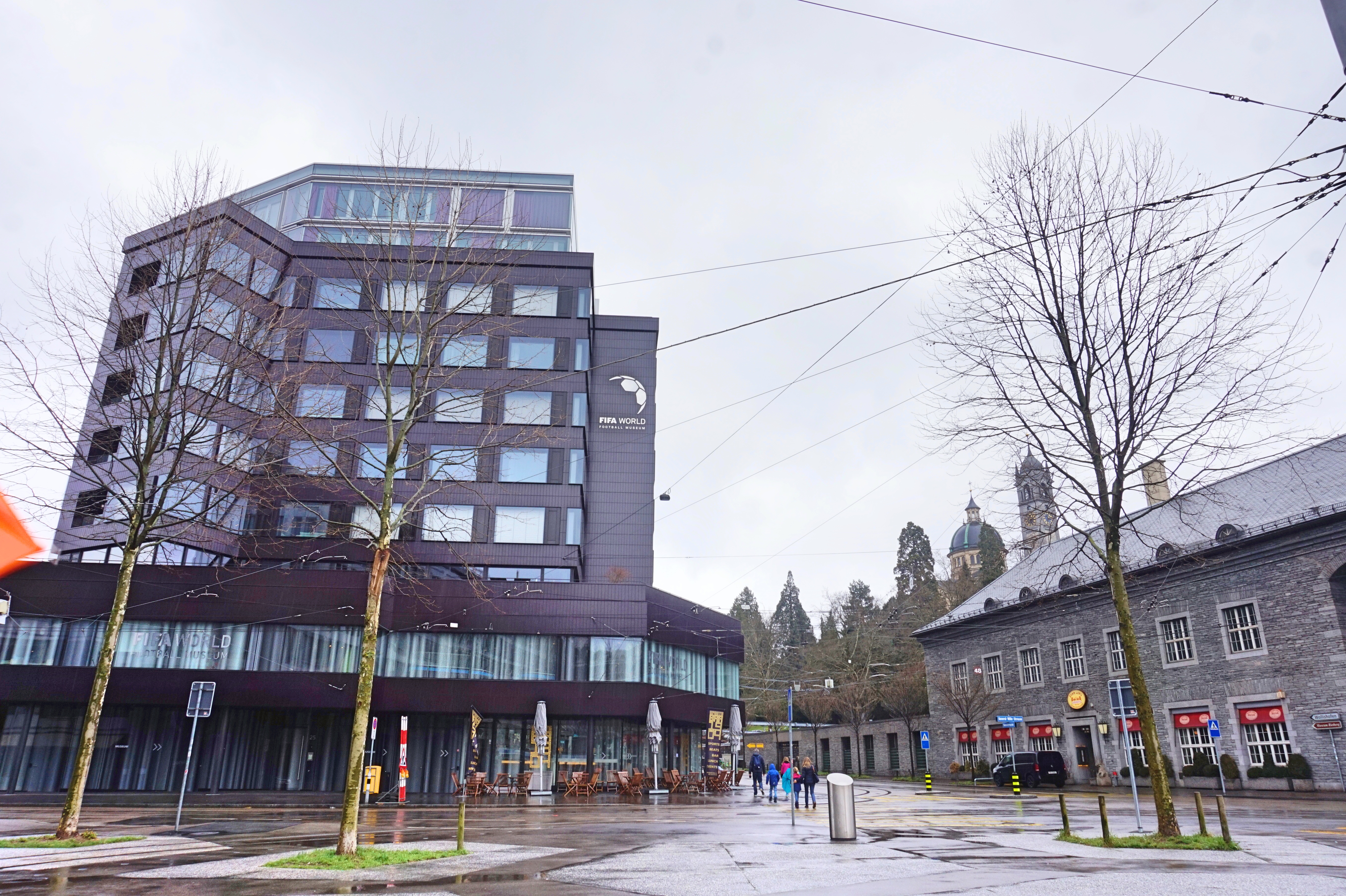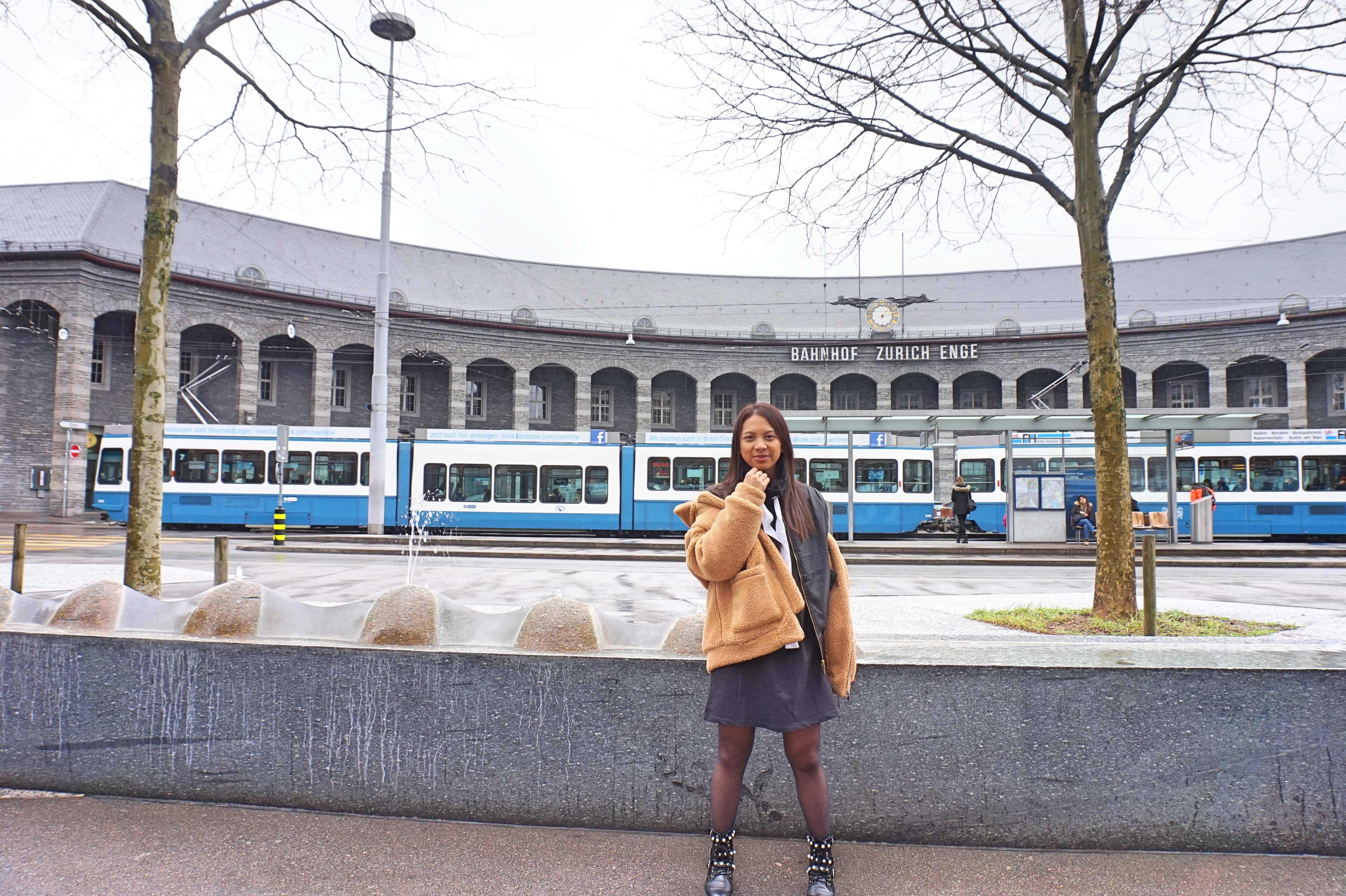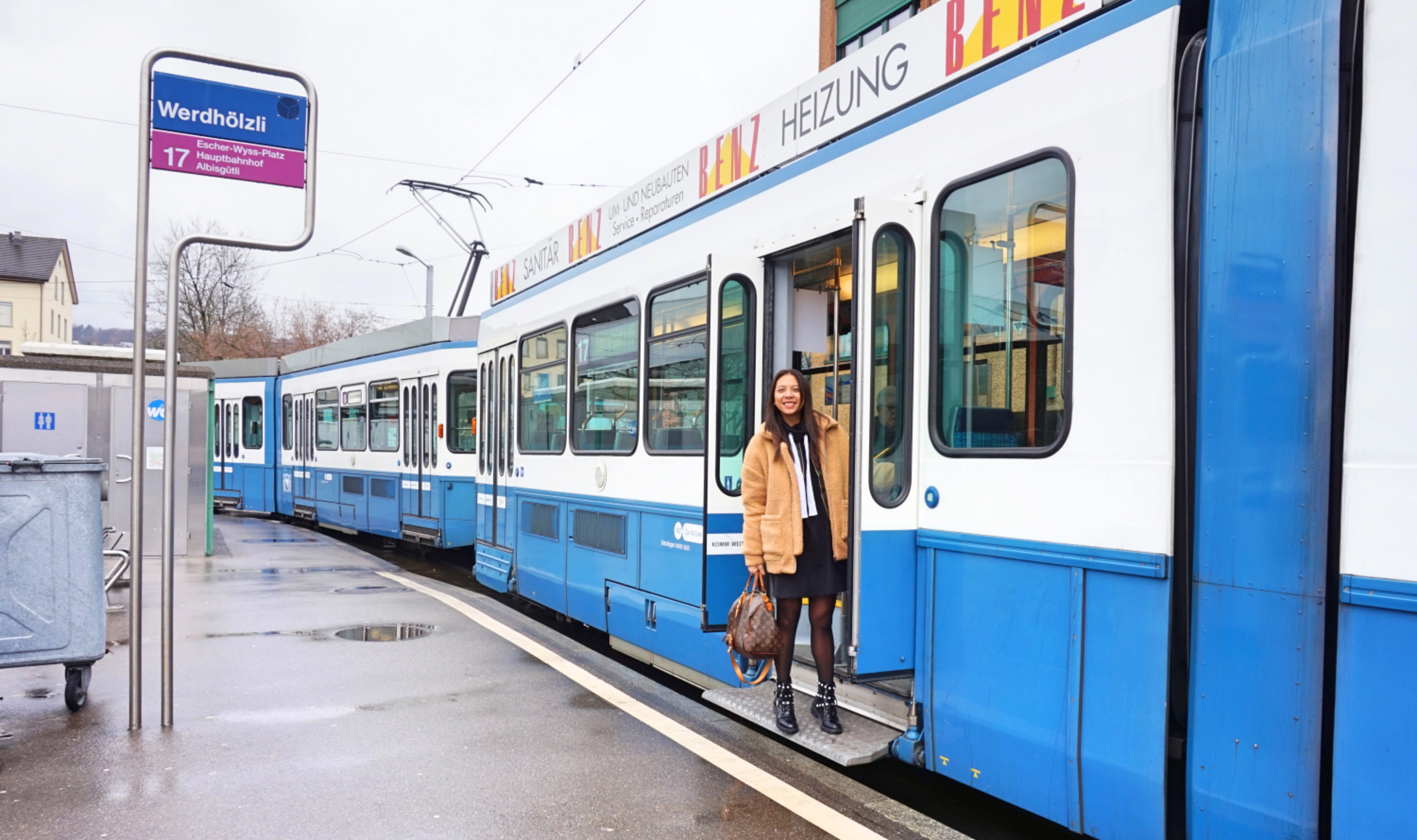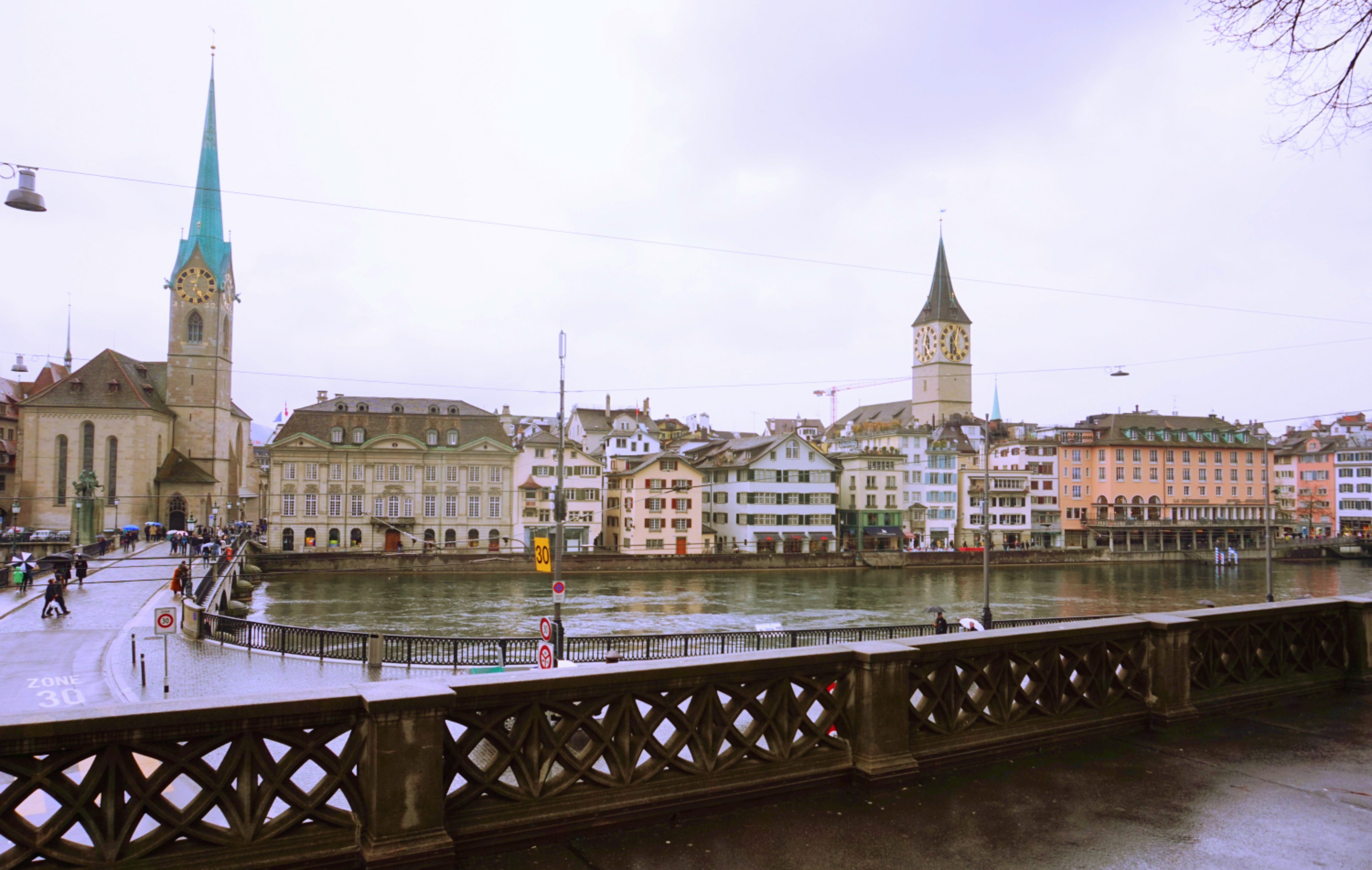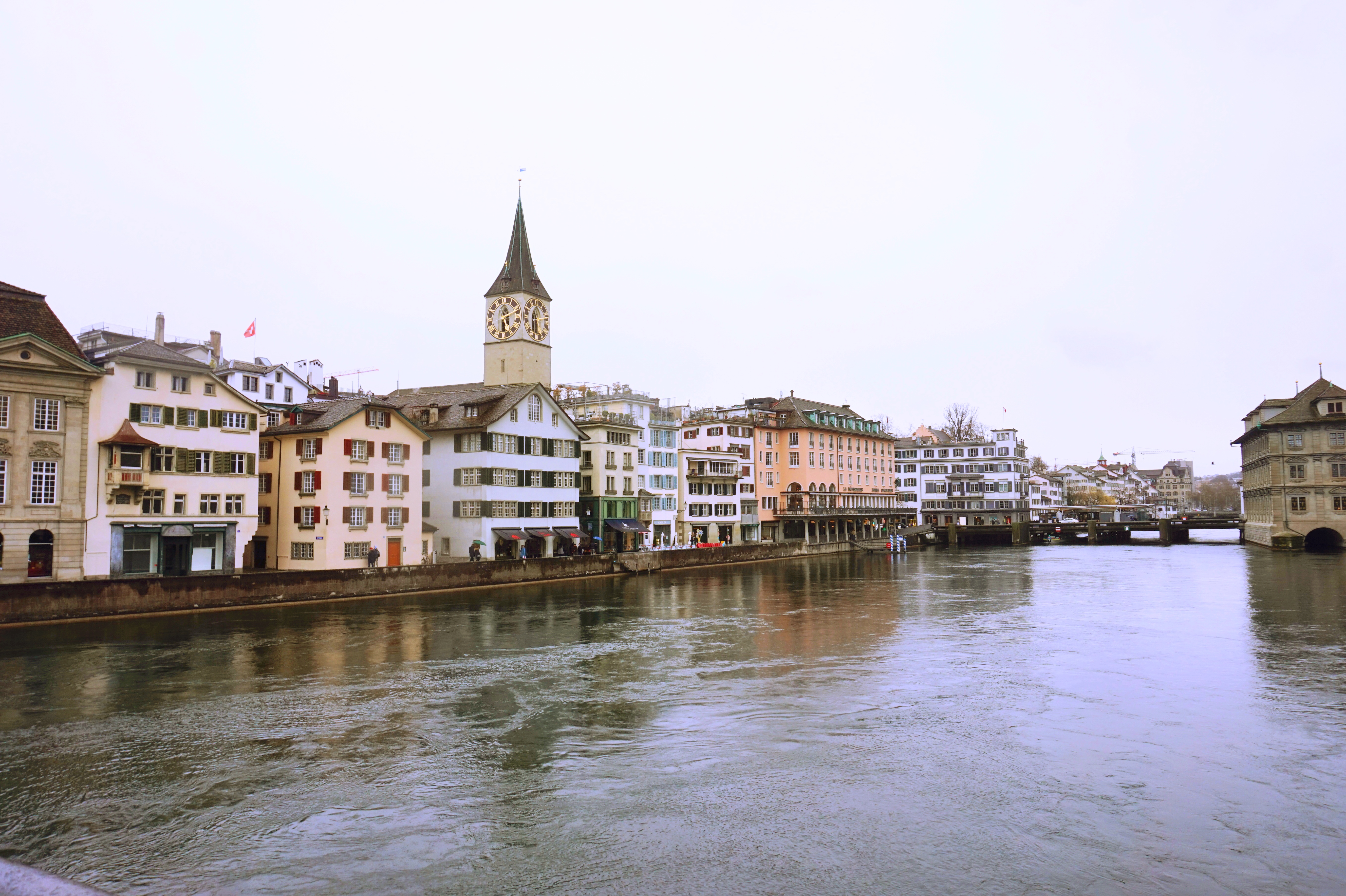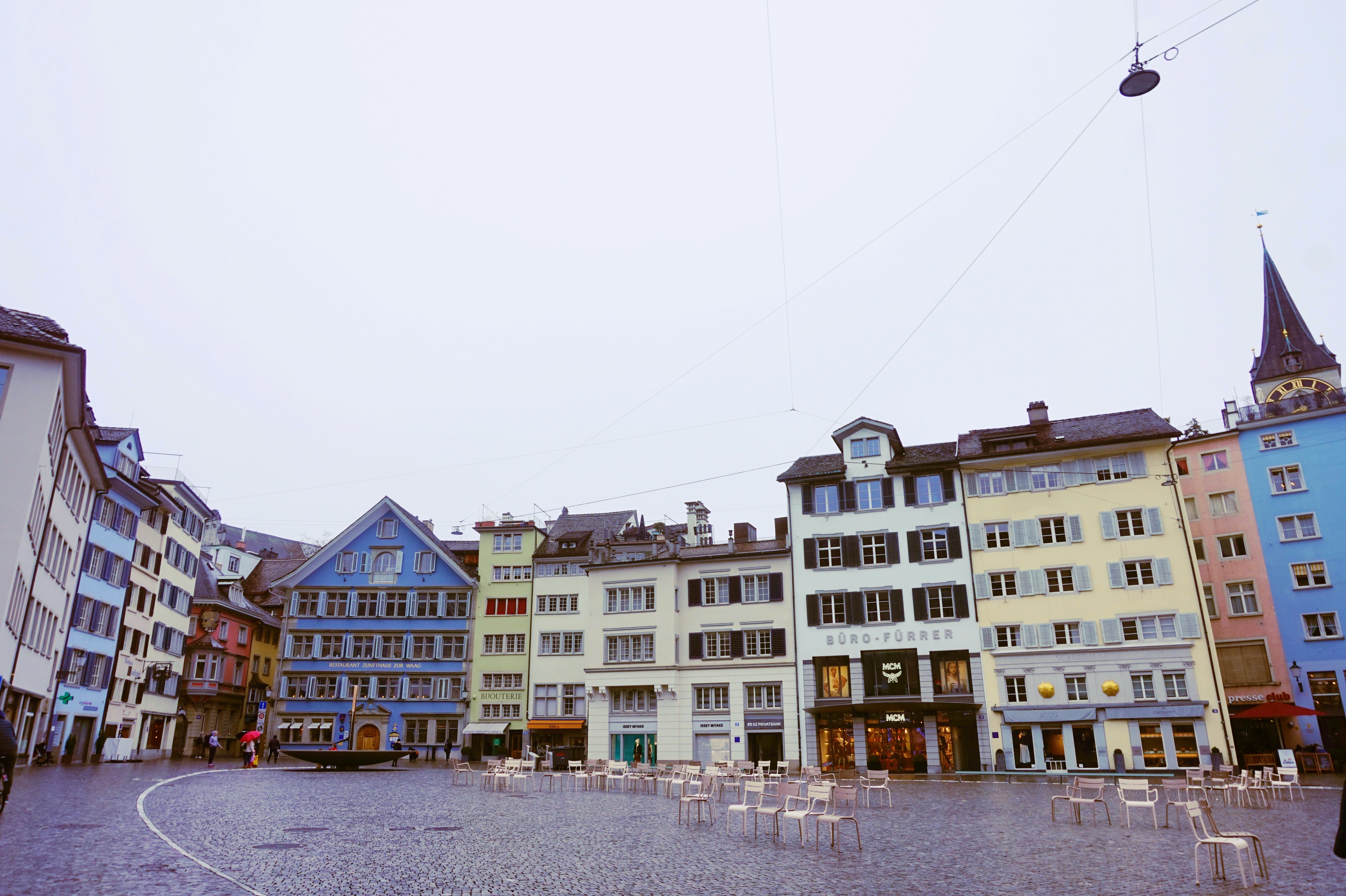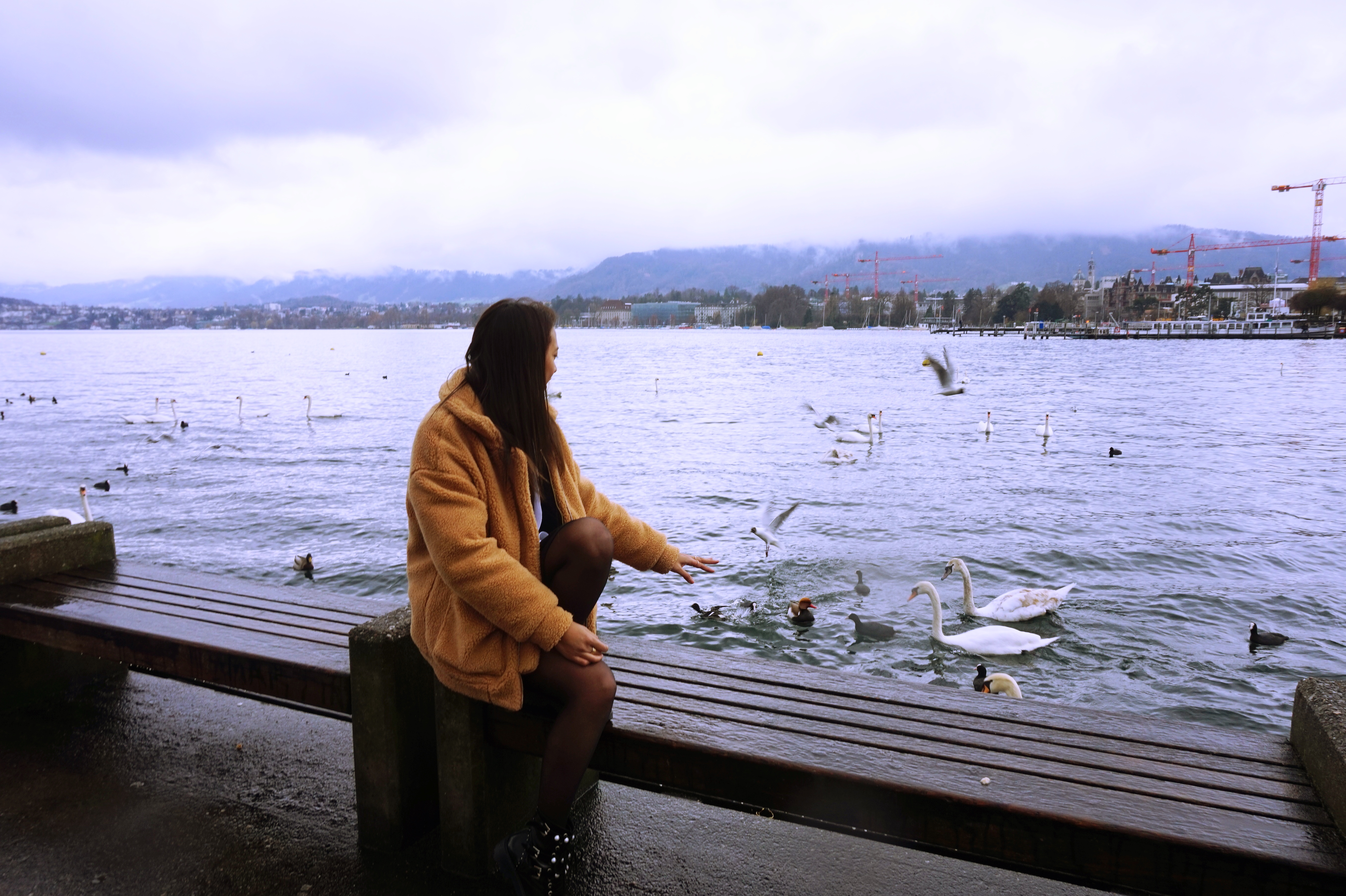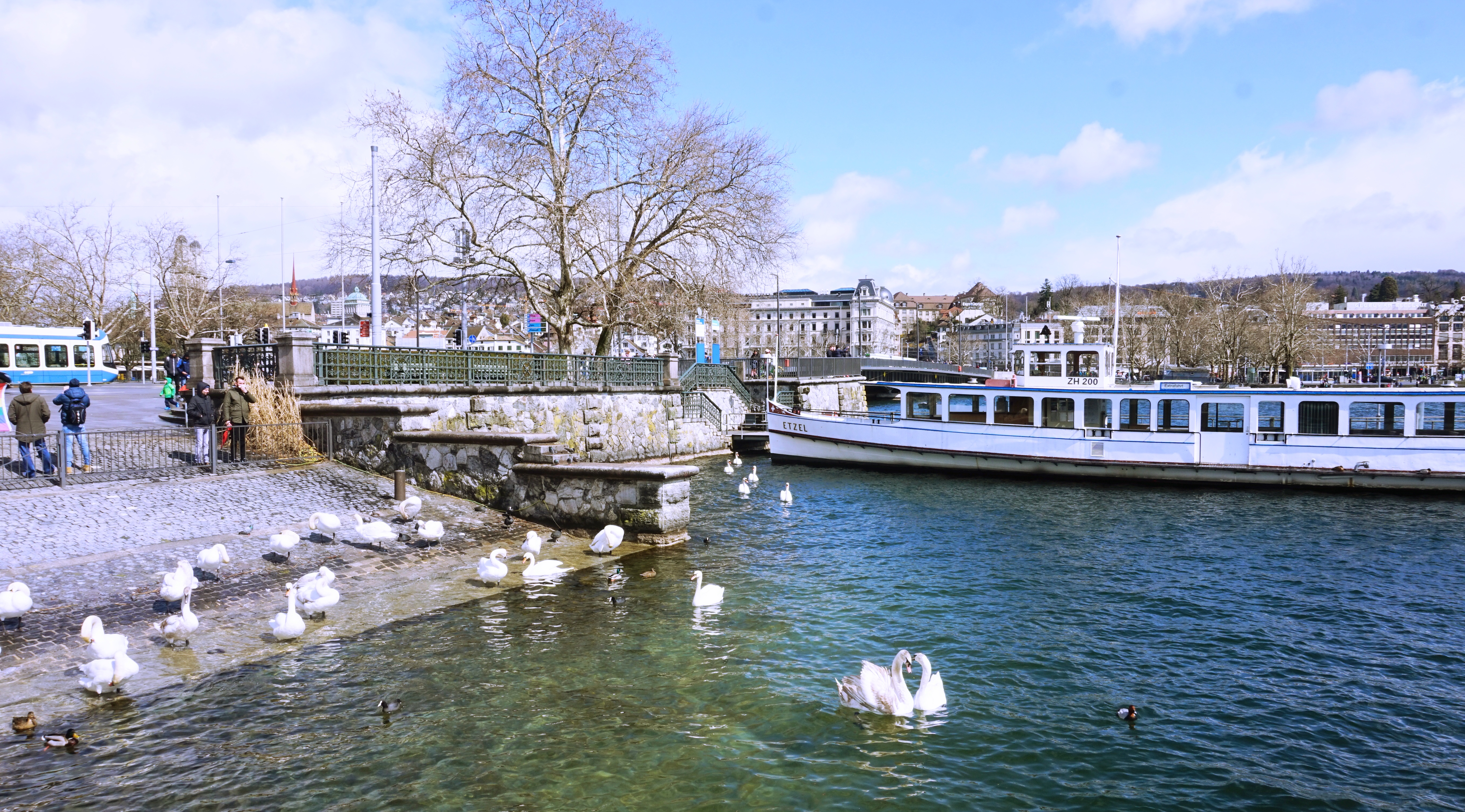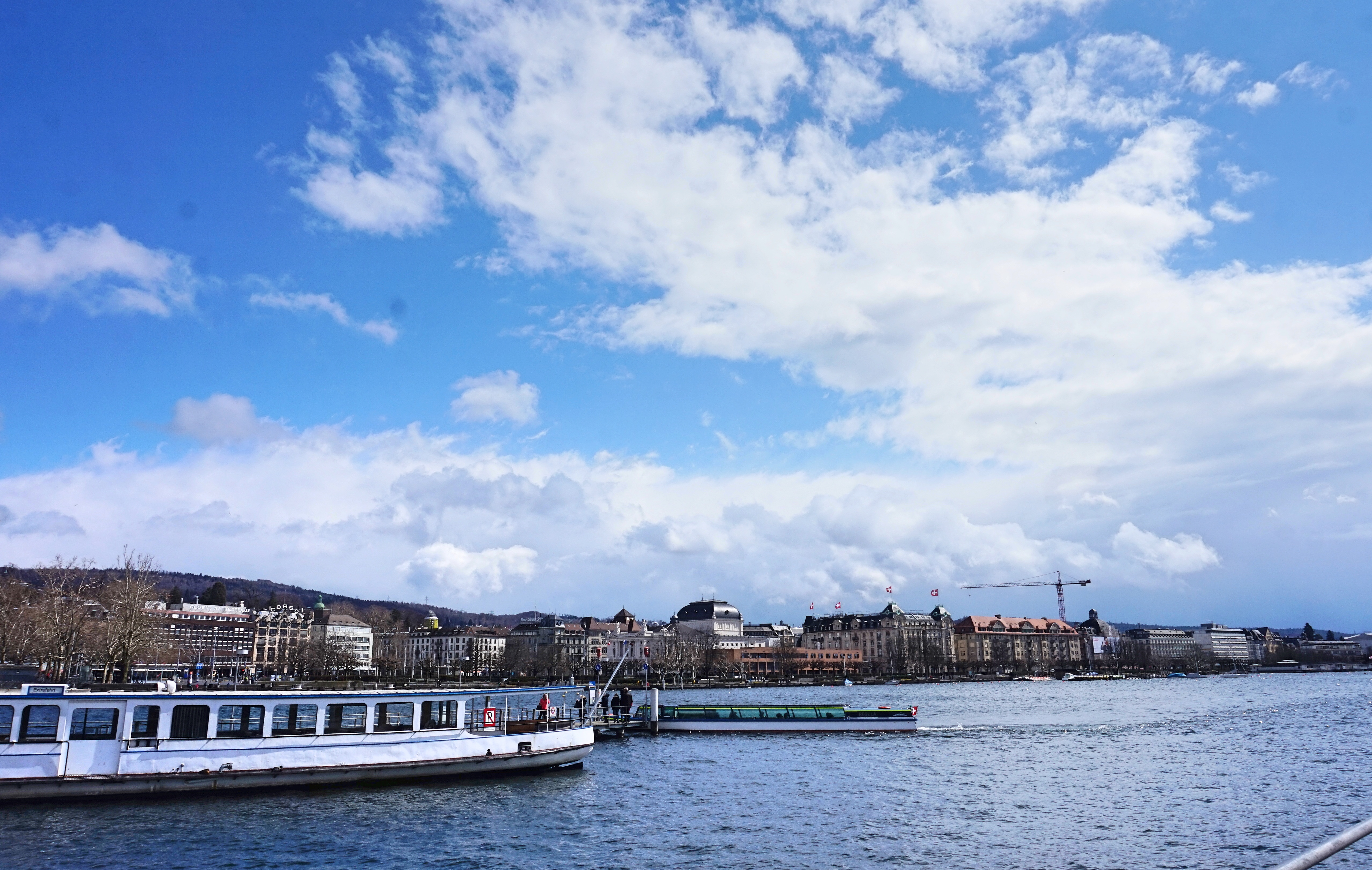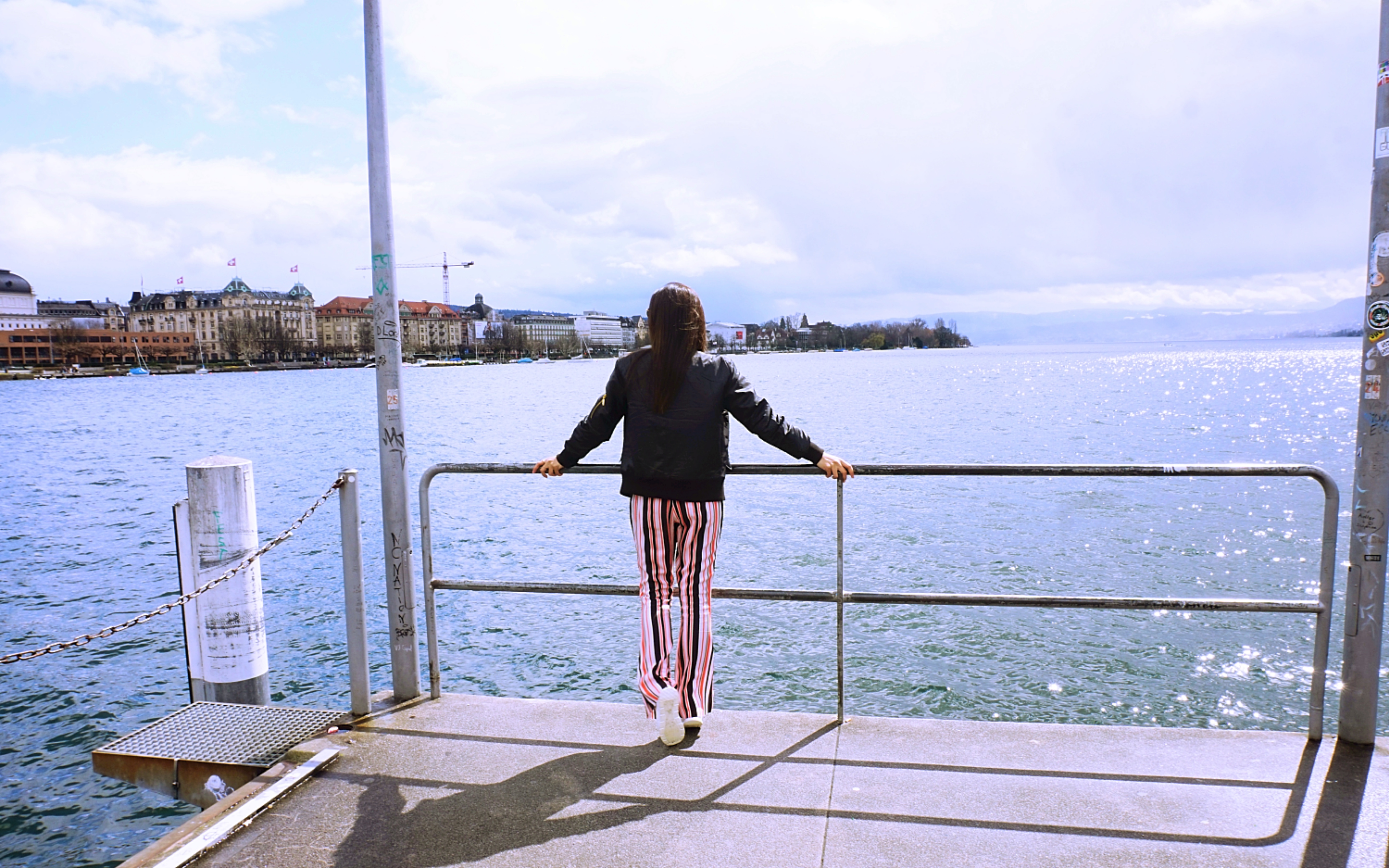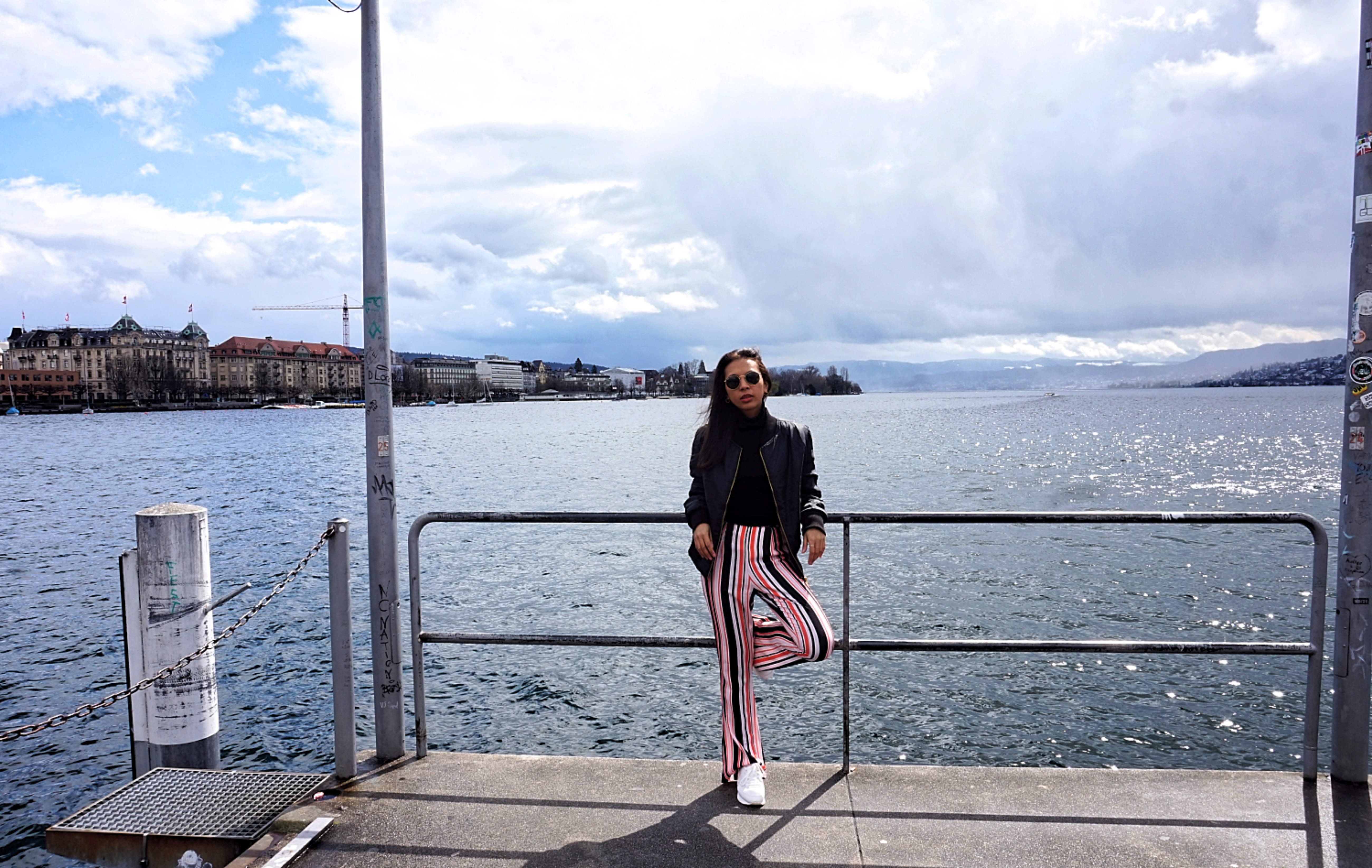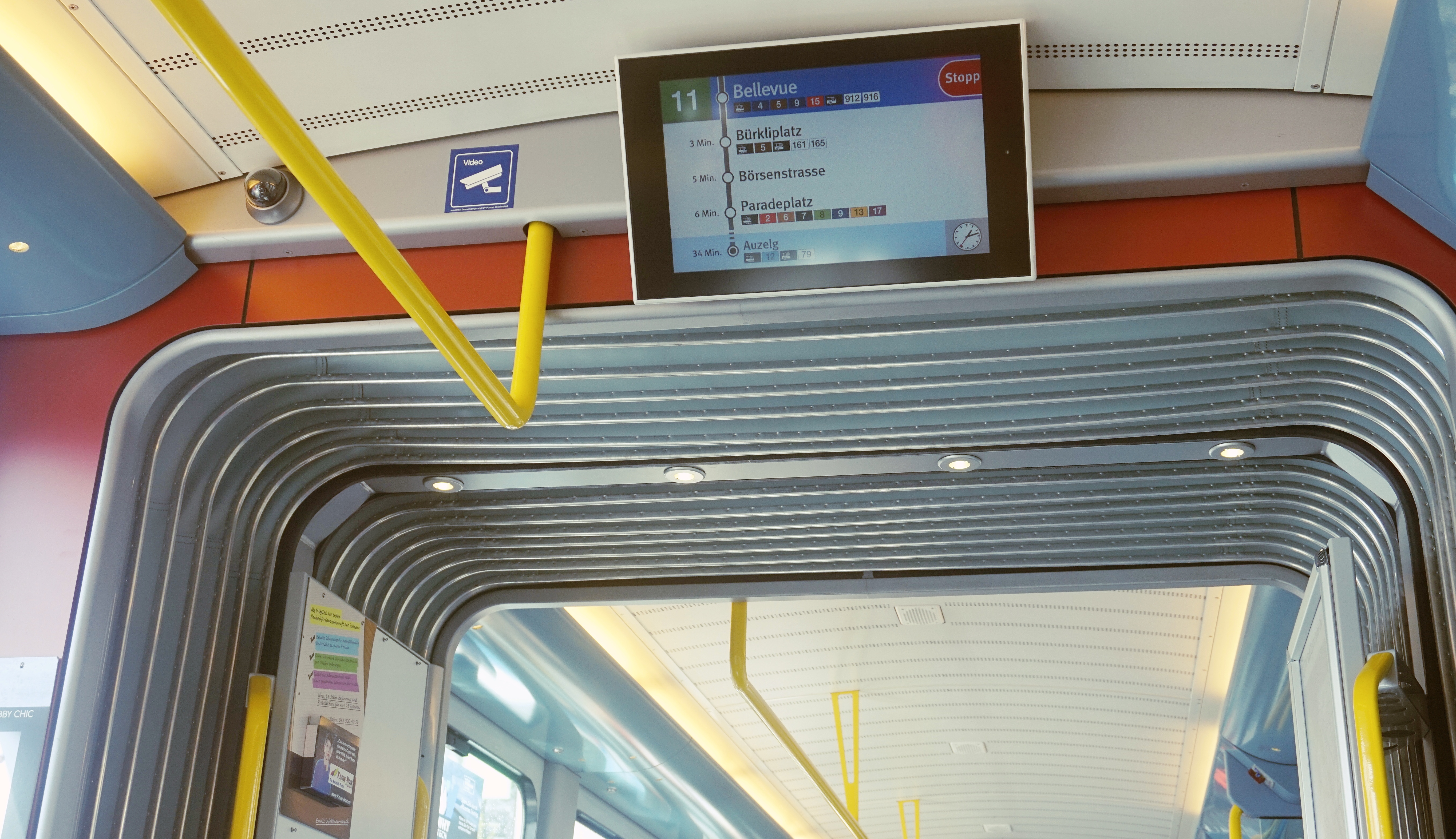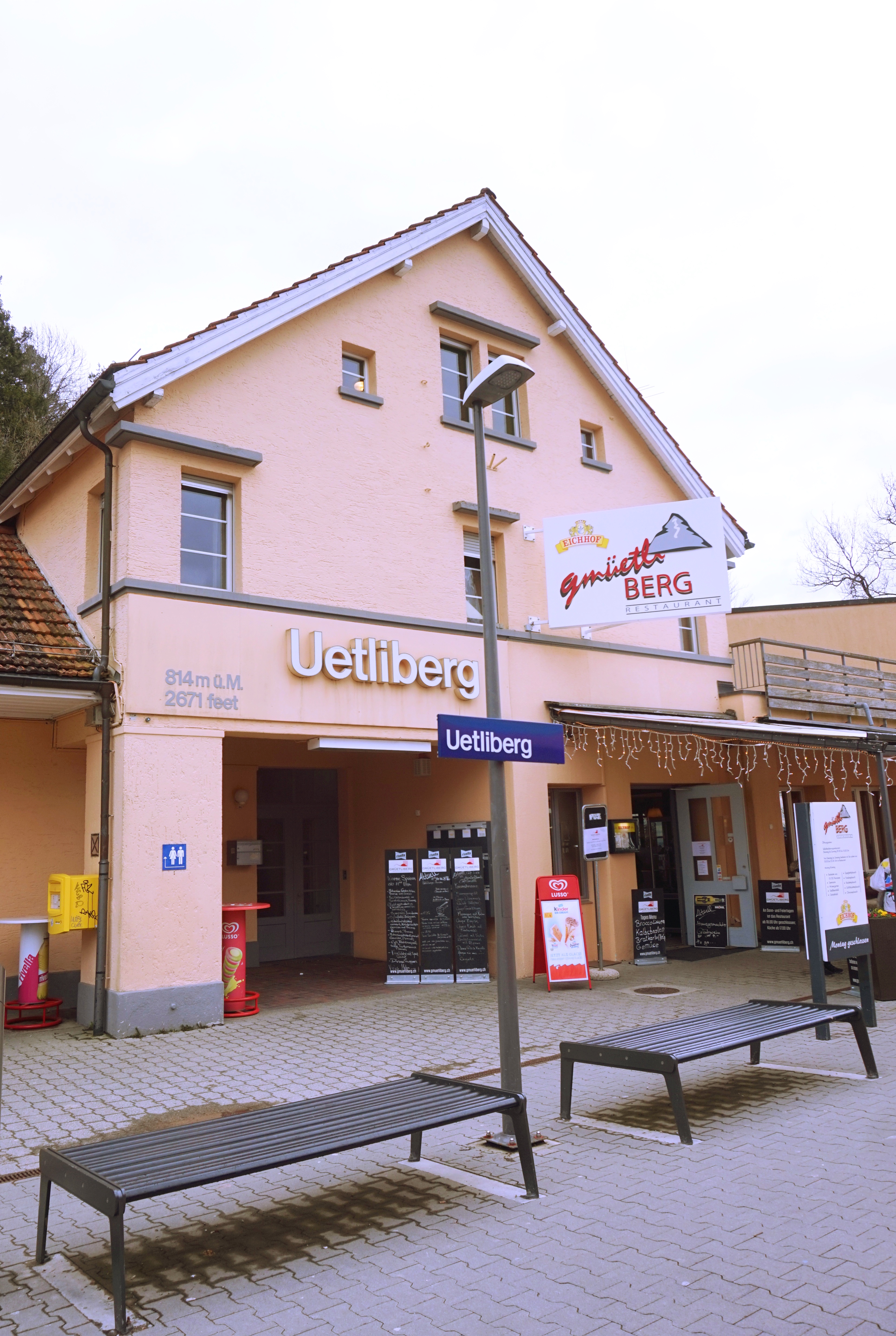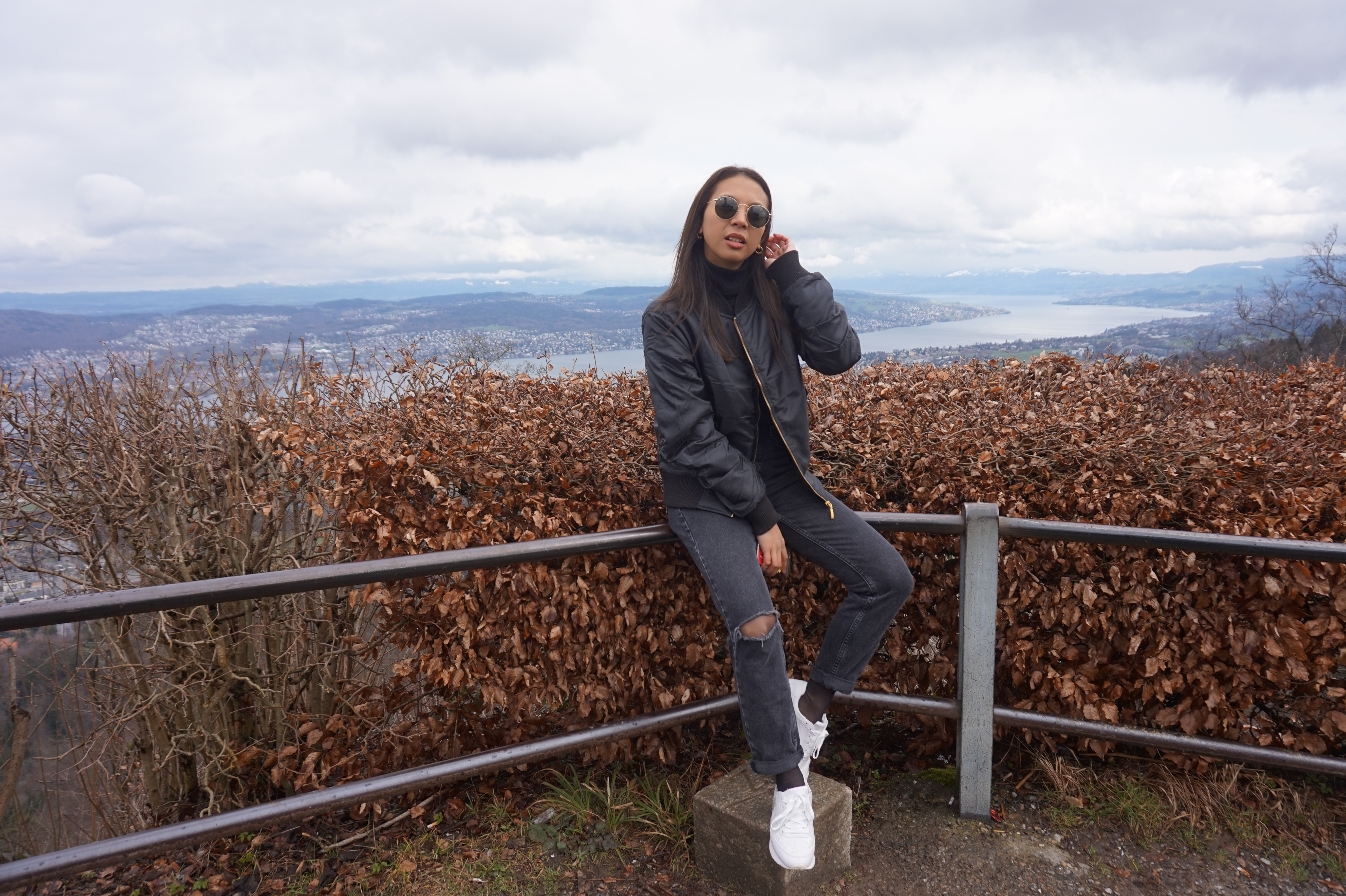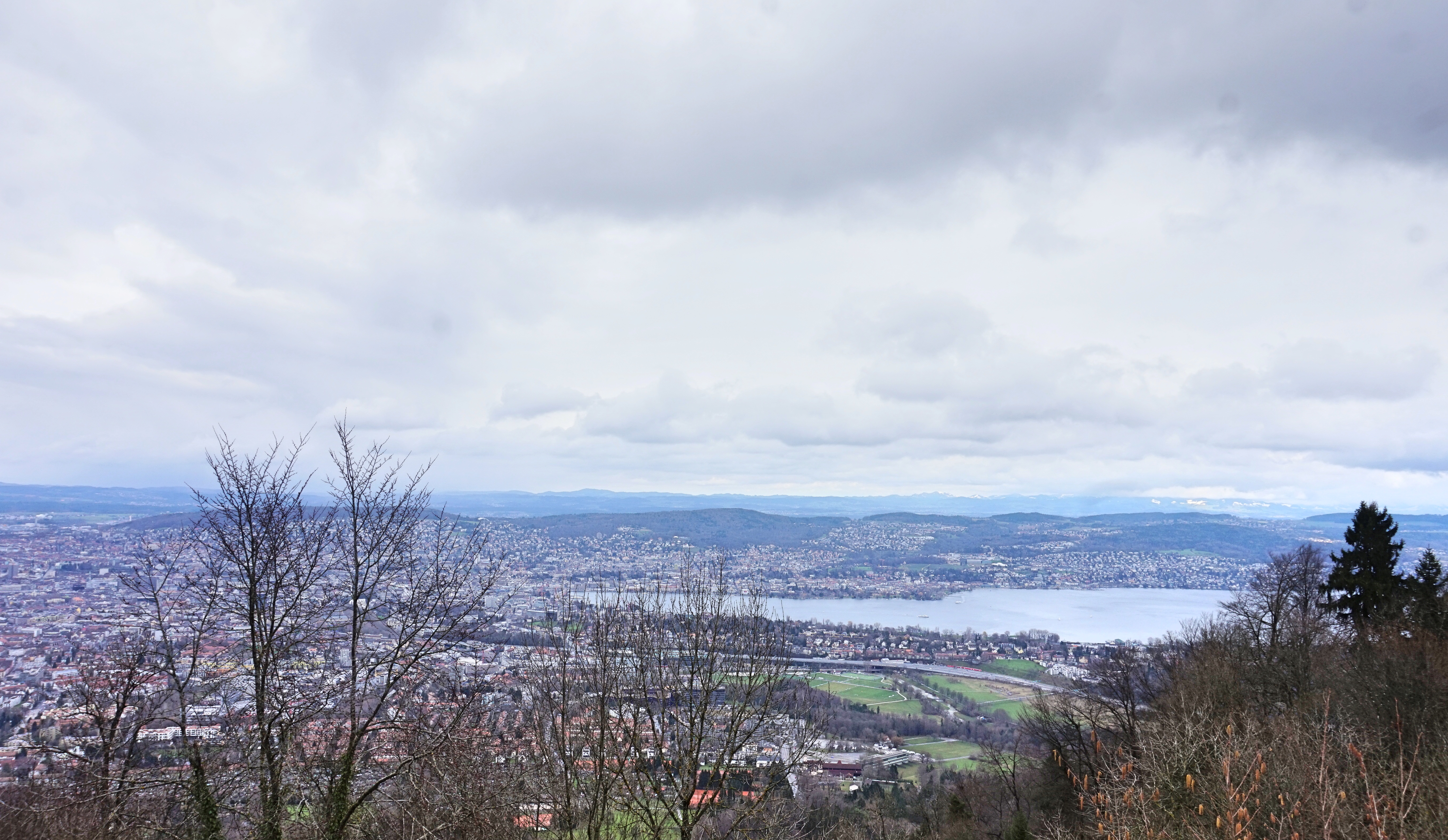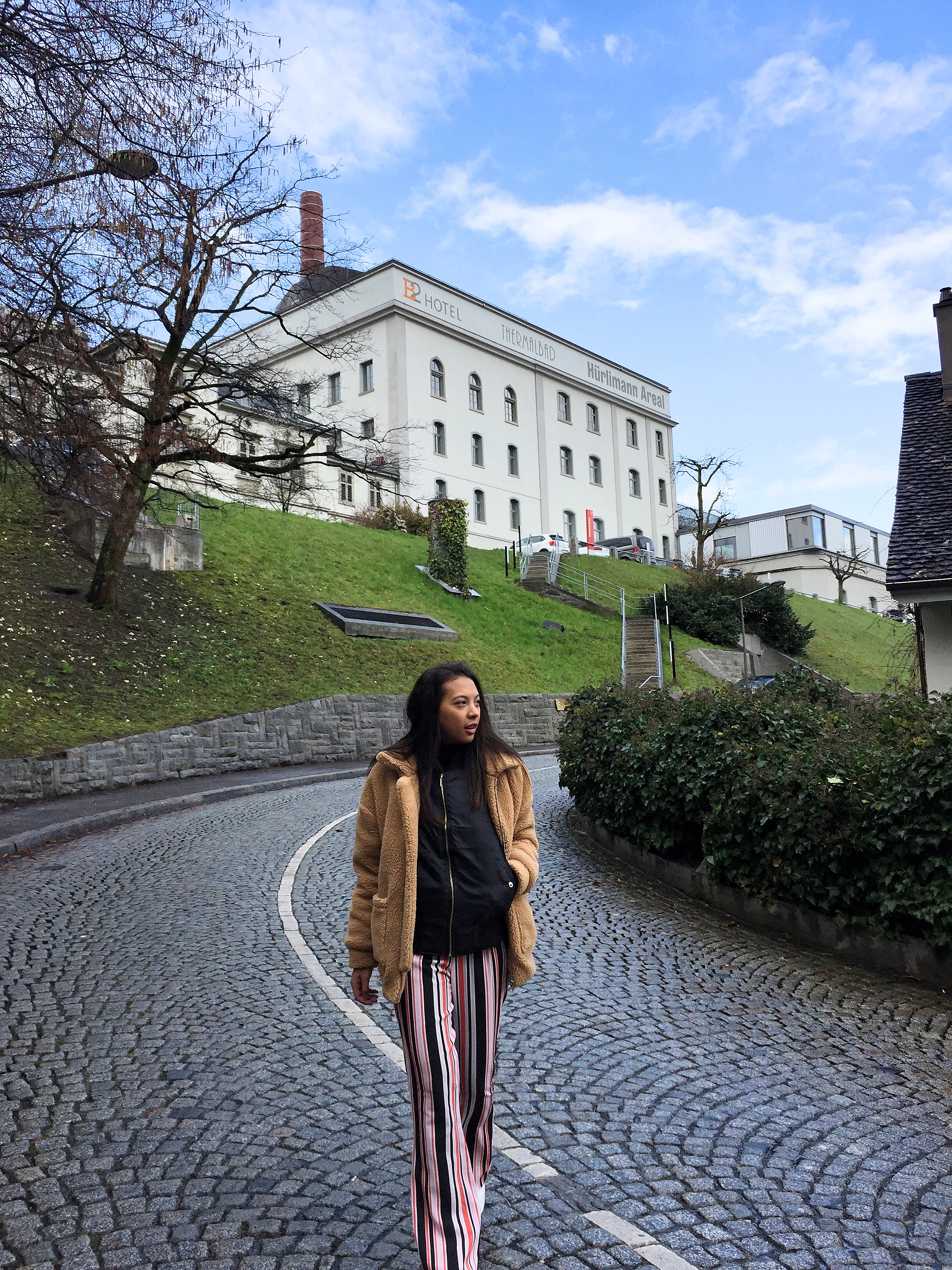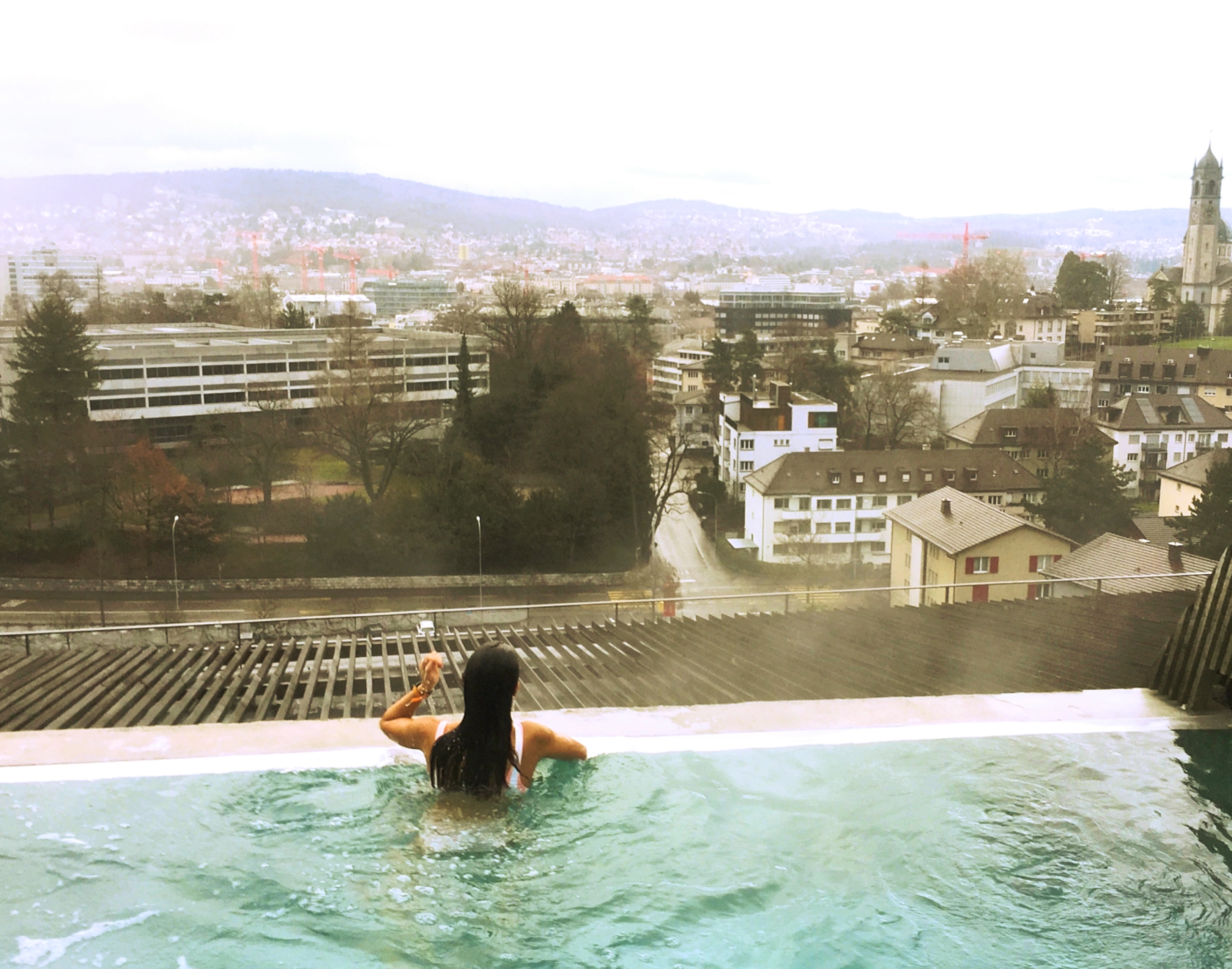 Tout sur l'hôtel B2 boutique Hotel, ici. / All about the hotel B2 Boutique hotel, here.
---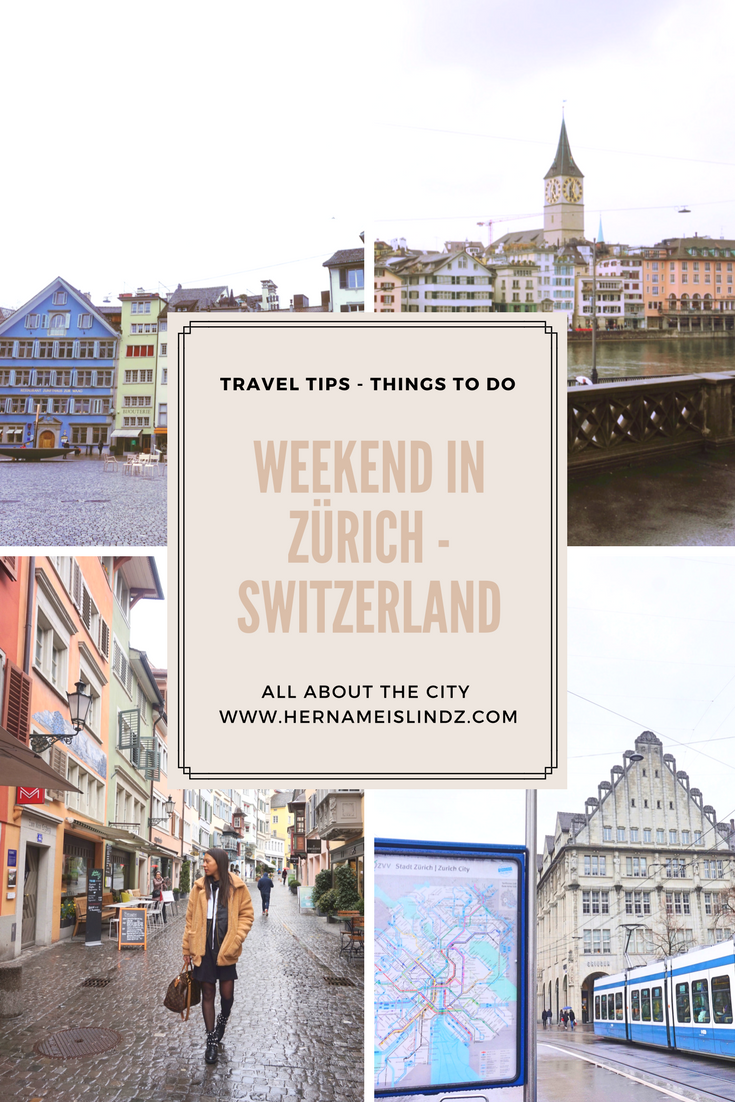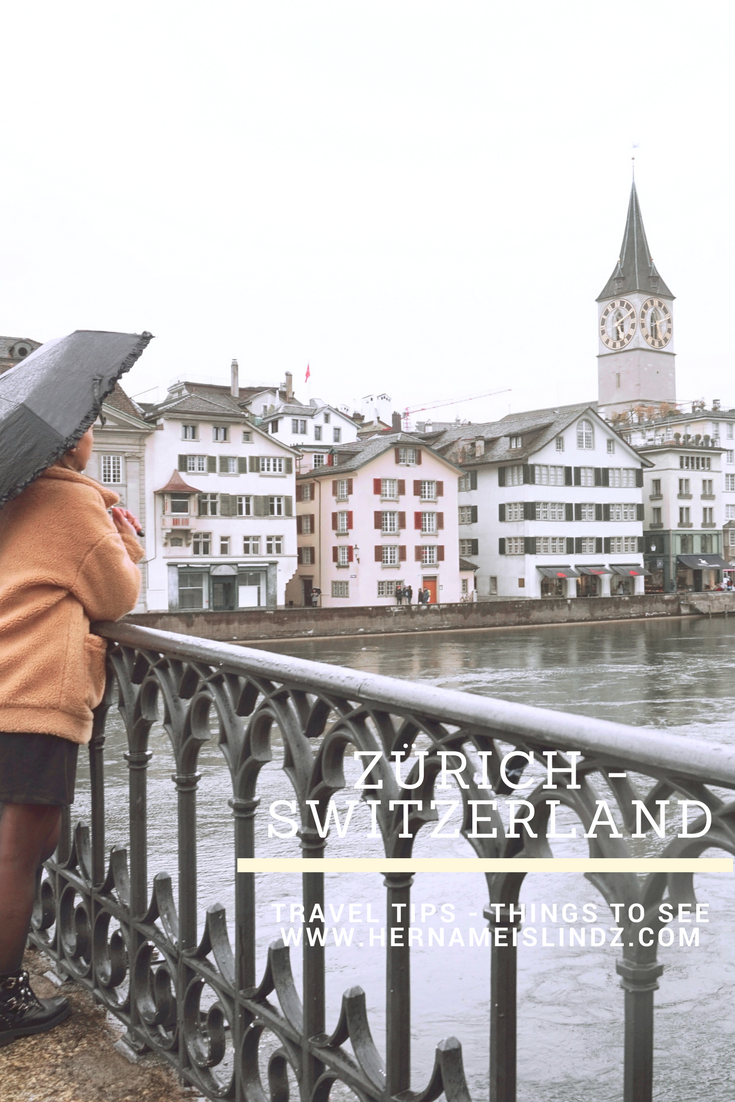 If you like this article don't hesitate to share the pin on Pinterest 🙂 / Si vous avez aimez cet article, n'hésitez pas à partages ces pins sur Pinterest 🙂