In this article I introduce you the best applications for editing my photos and videos. Some before/after editing pictures.
Regarding my posts on the social medias like Instagram I use: Lighroom, Snapseed, Facetune, Peachy & Quickshot
For story telling: Unfold, Spark Post, StoryLuxe & Tezza
For my videos: Inshot, IMG play & Tezza
HOW I EDIT MY PICTURES (LIGHTS, CONTRAST, SATURATION, TONES…)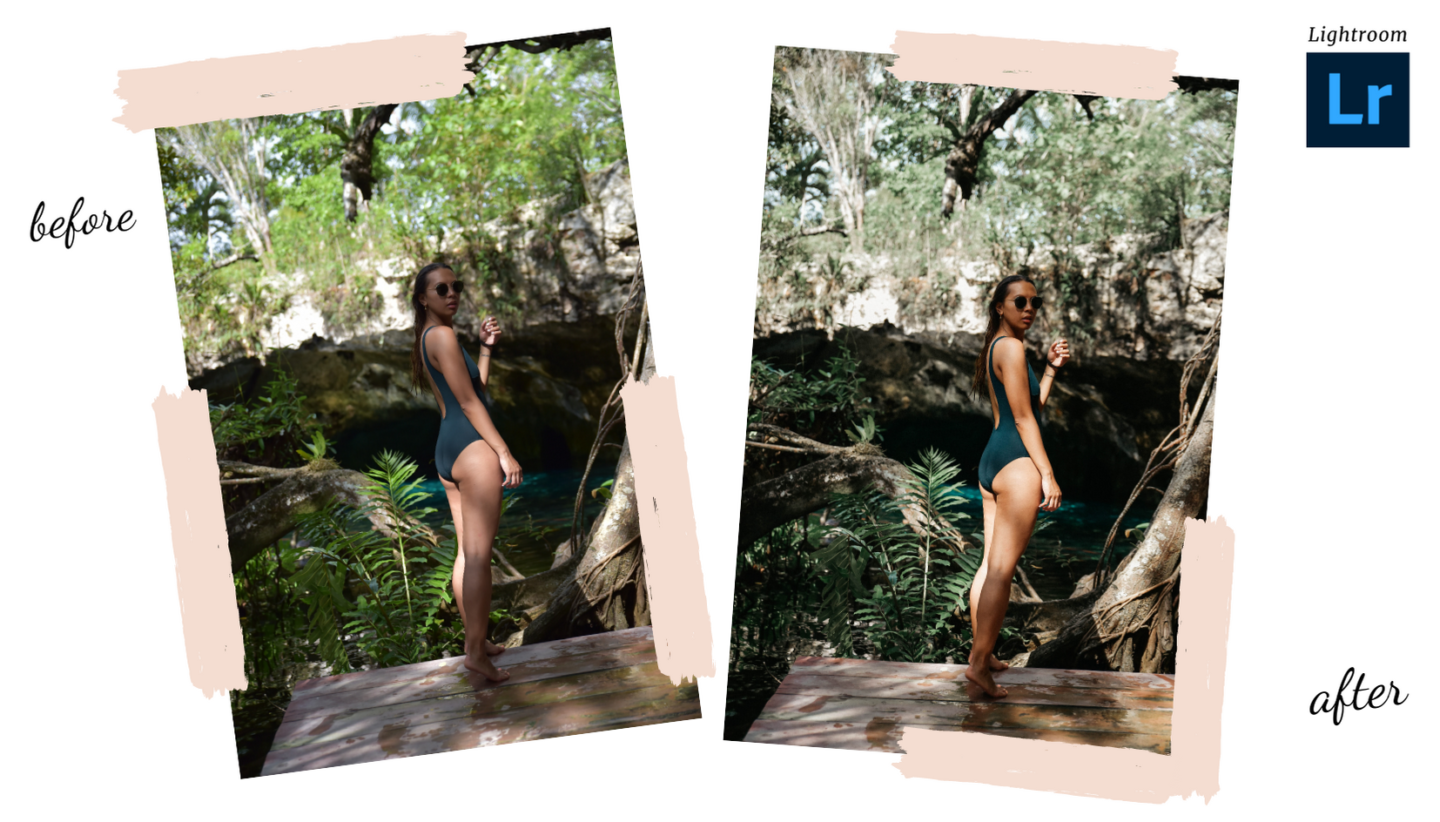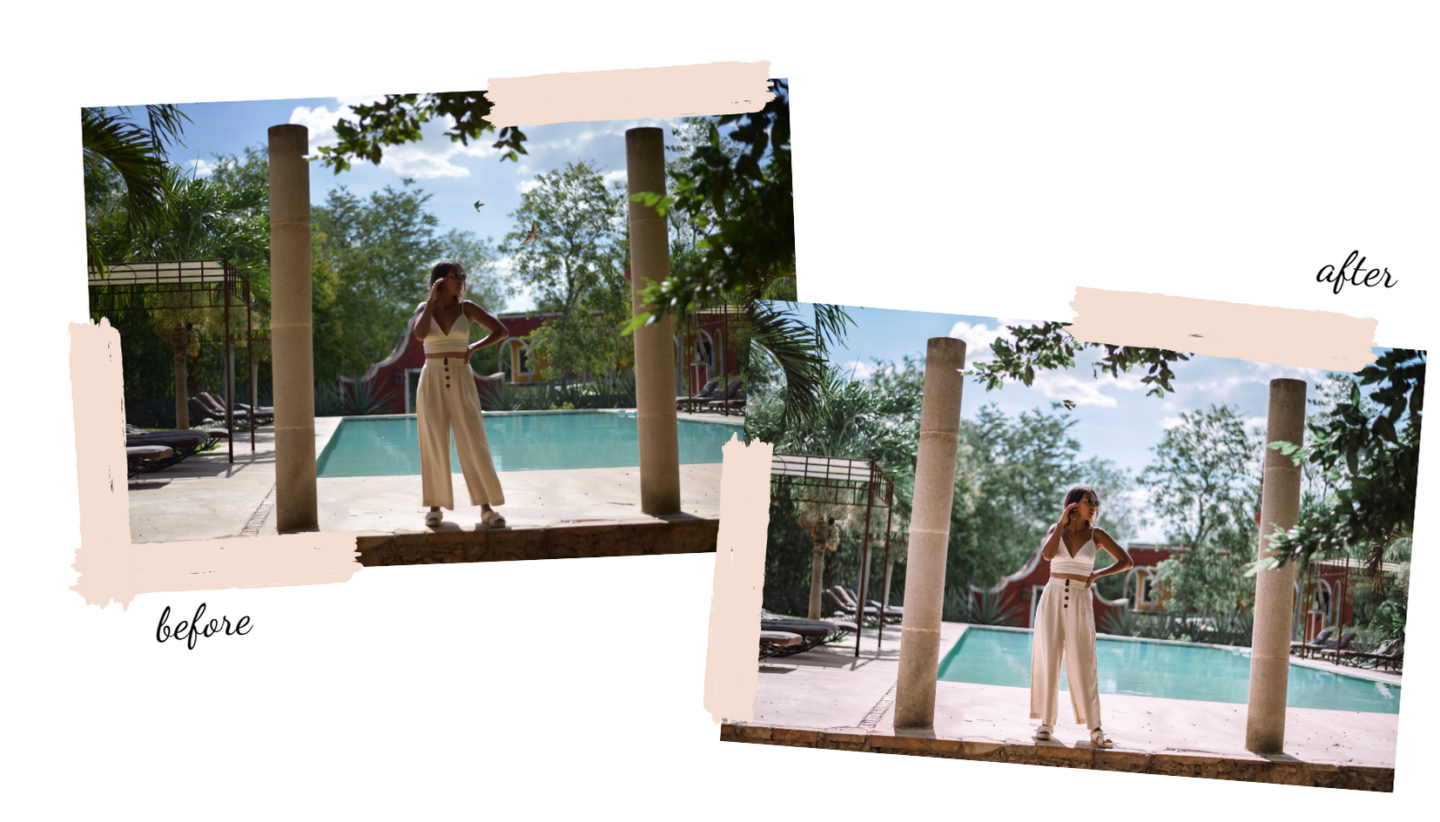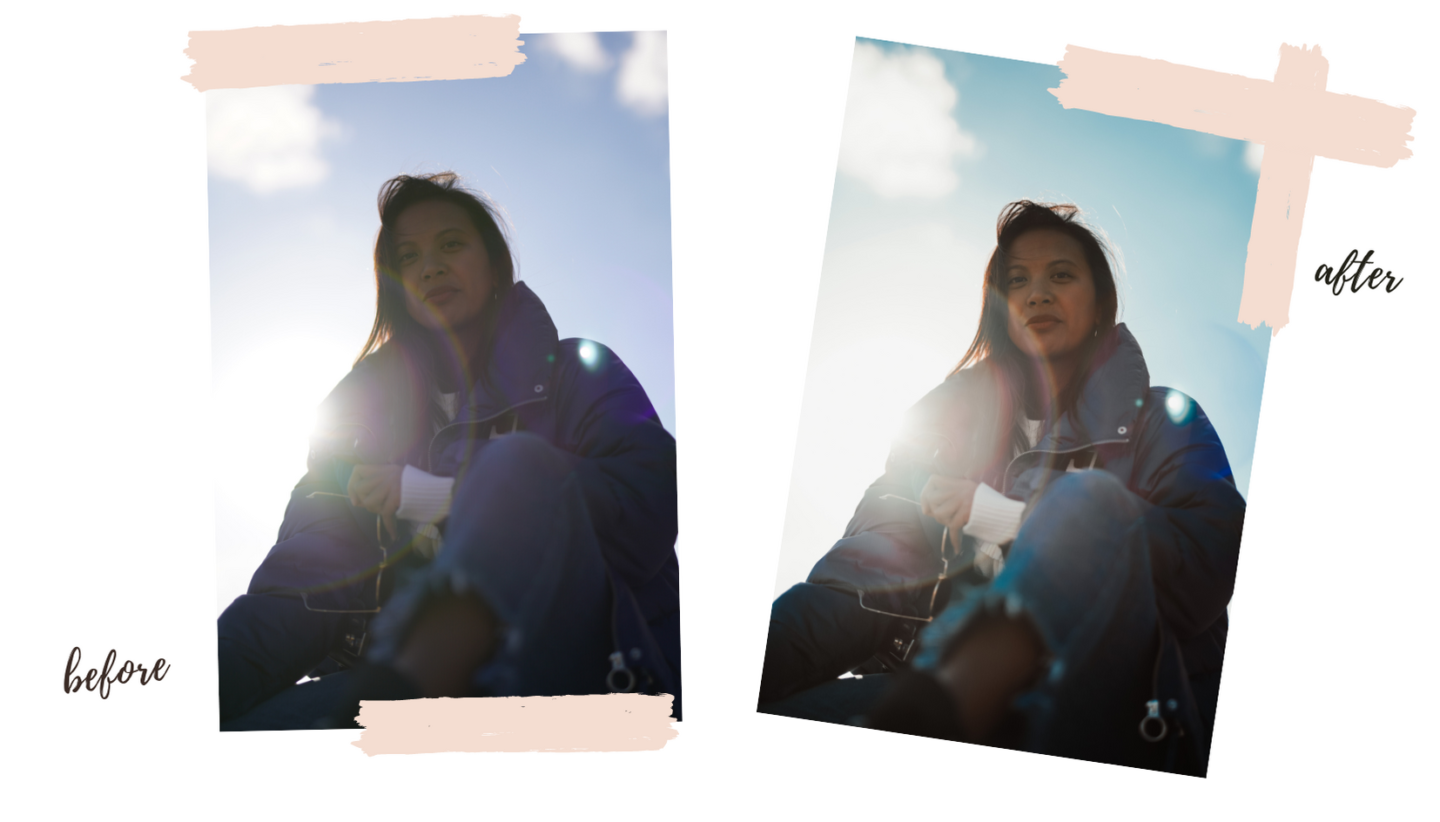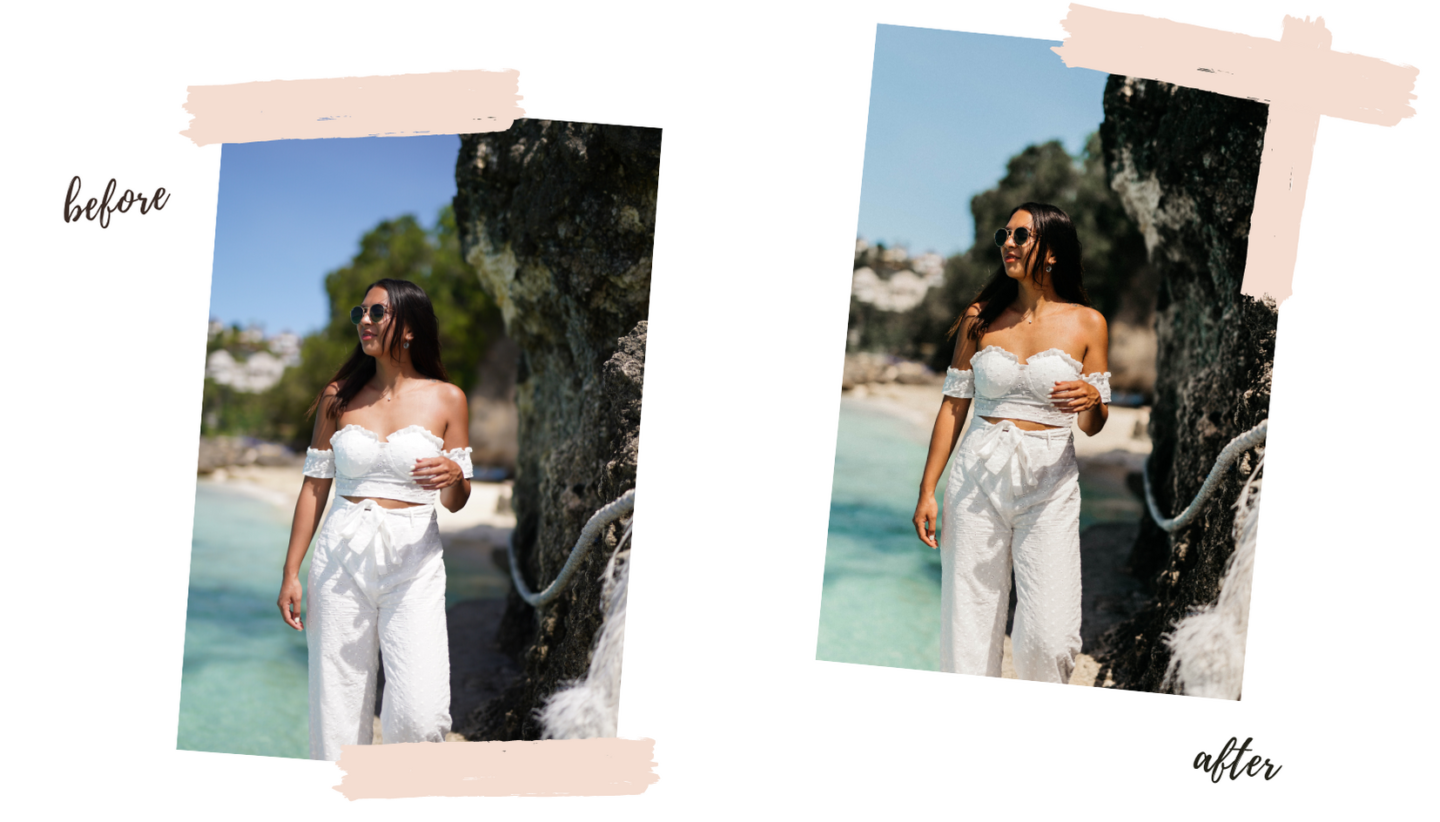 TO CHANGE THE SKY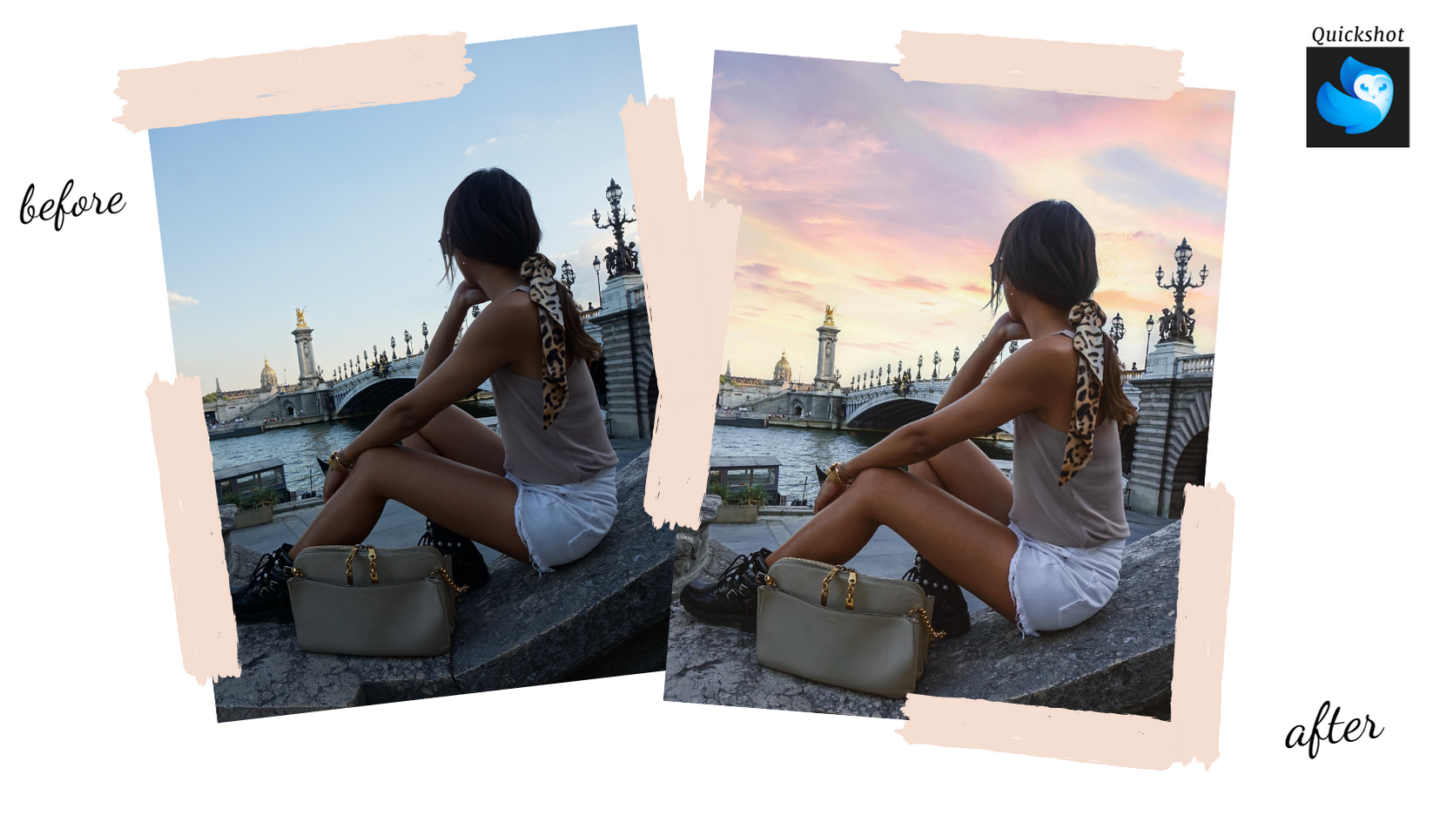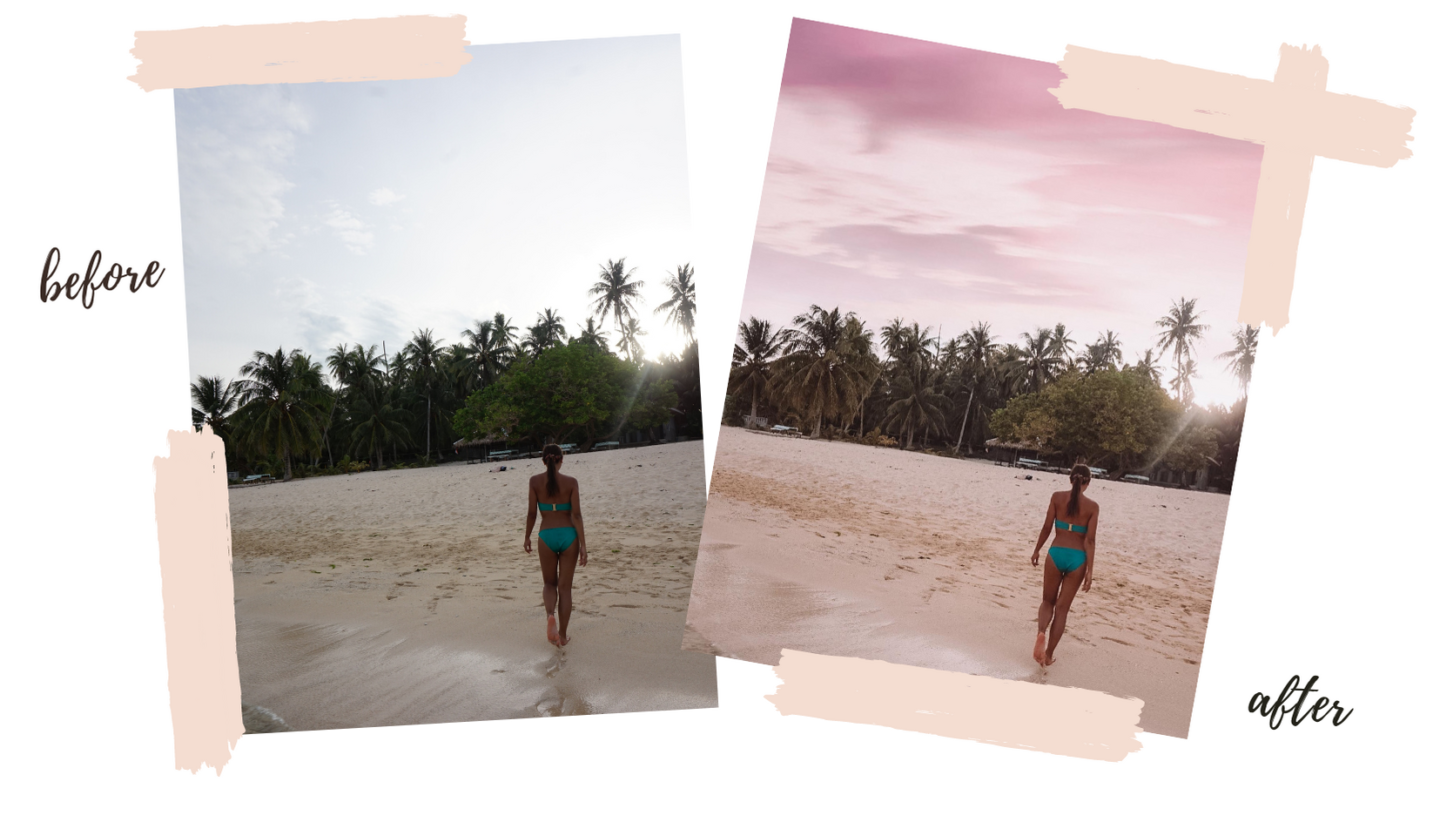 TO DELETE AN ELEMENT/DETAIL FROM A PICTURE
Delete persons/elements (→ function PATCH)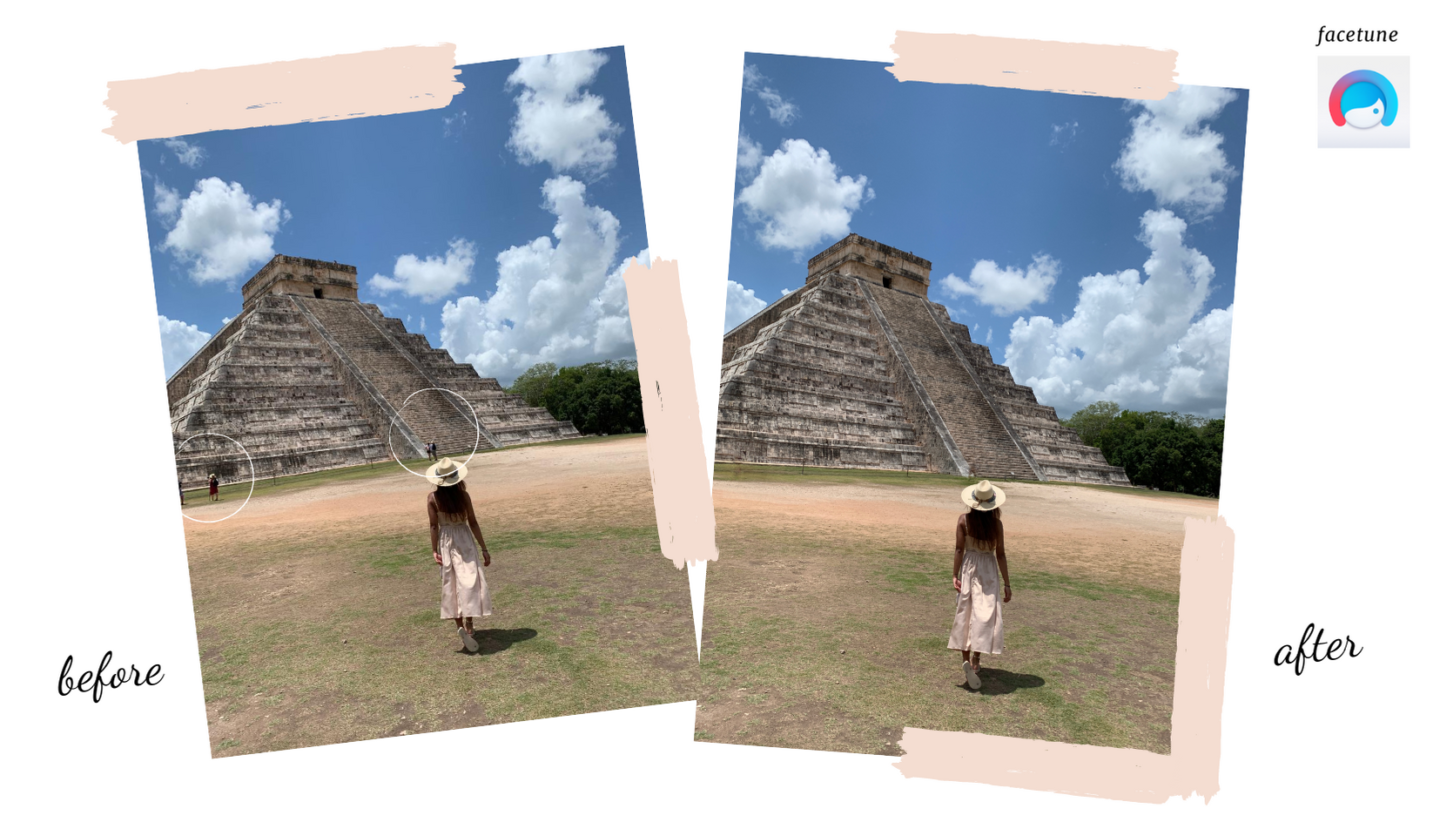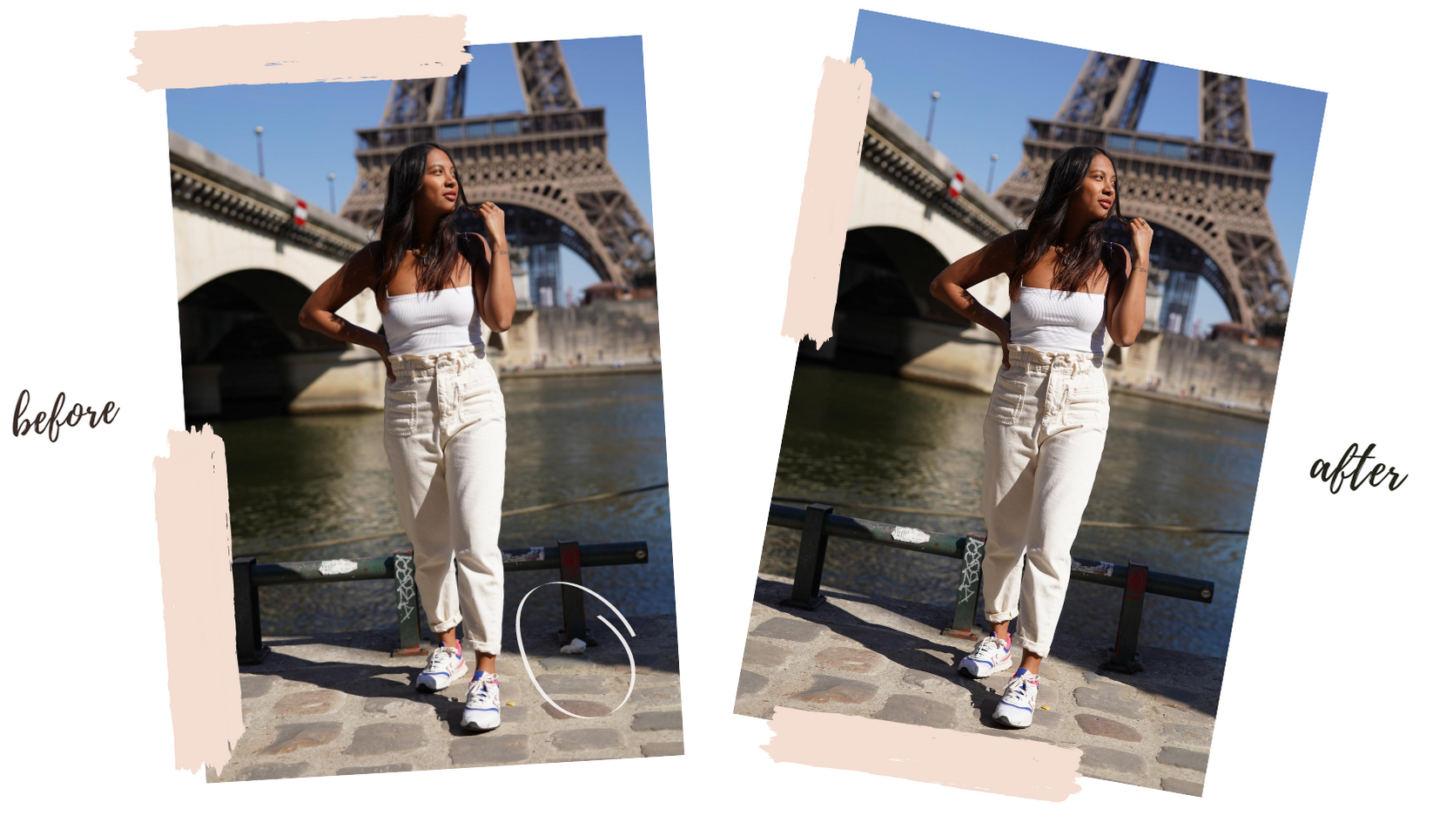 To clean the floor (→ function PATCH & TONES)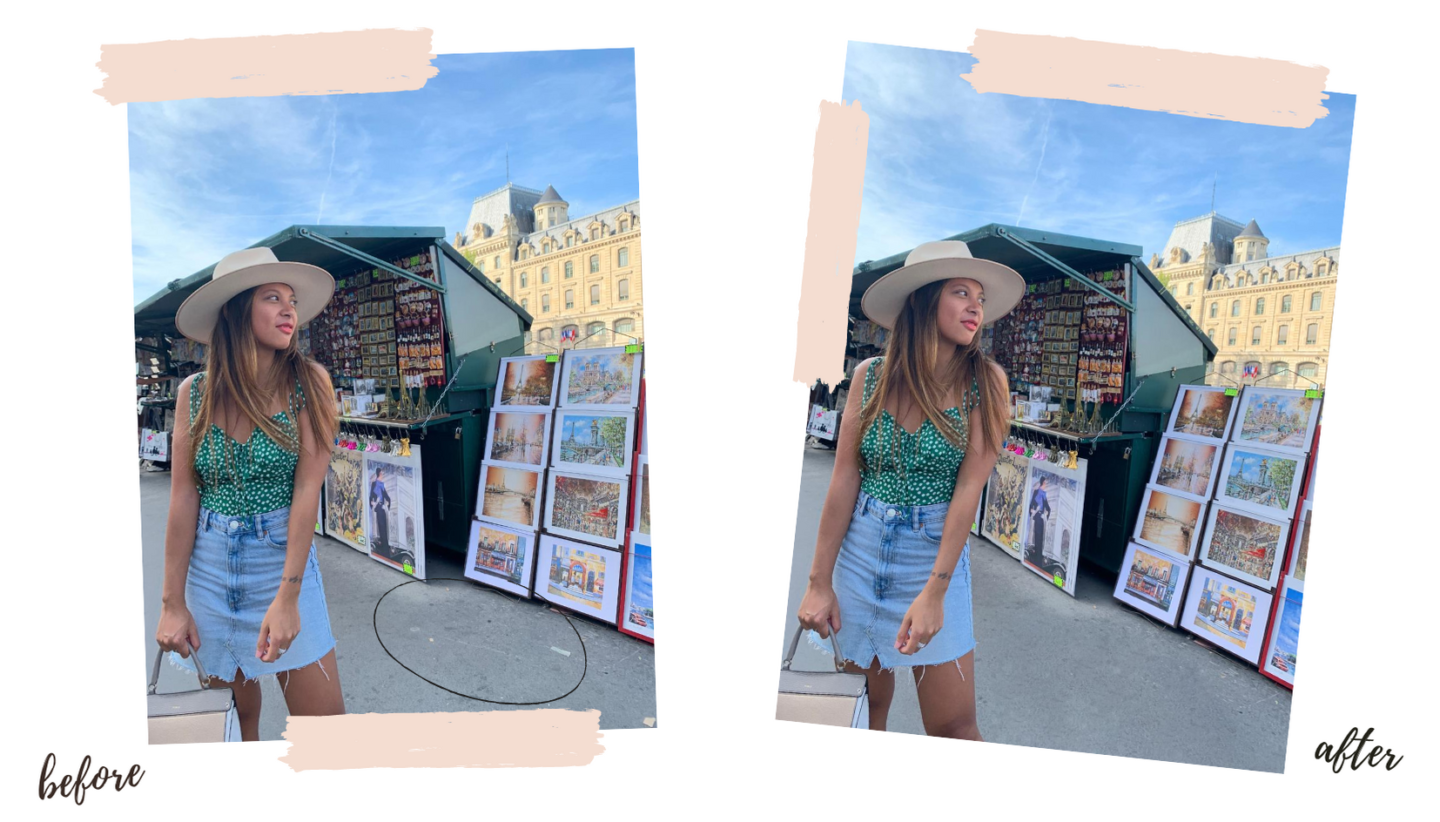 TONE DOWN A DETAIL
I use Facetune application to also reduce the creases to give an ironing and smooth effect. The creases here are still visible but less pronounced! It's very practical for the creased clothes (→ function SMOOTH & SMOOTHER)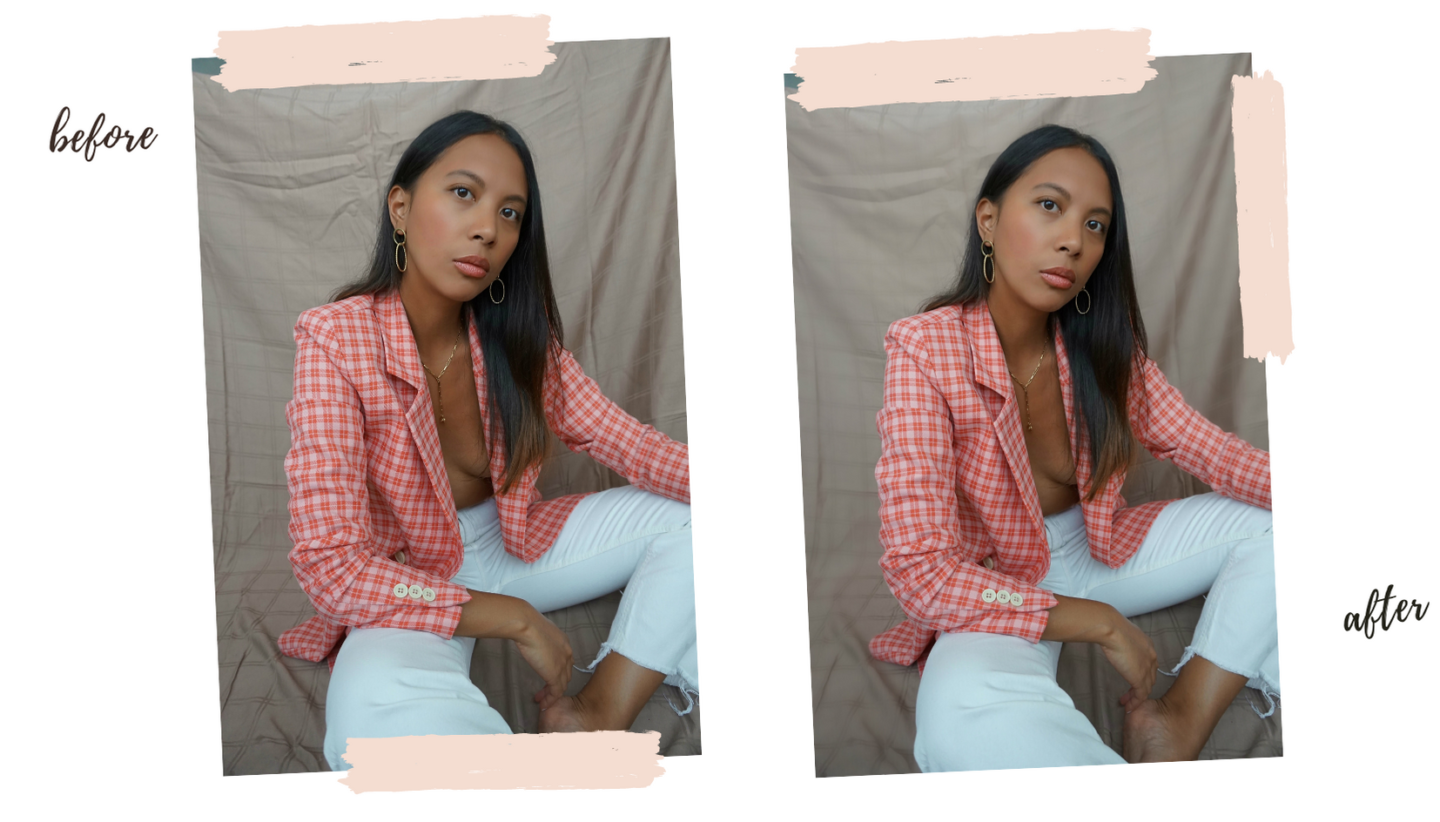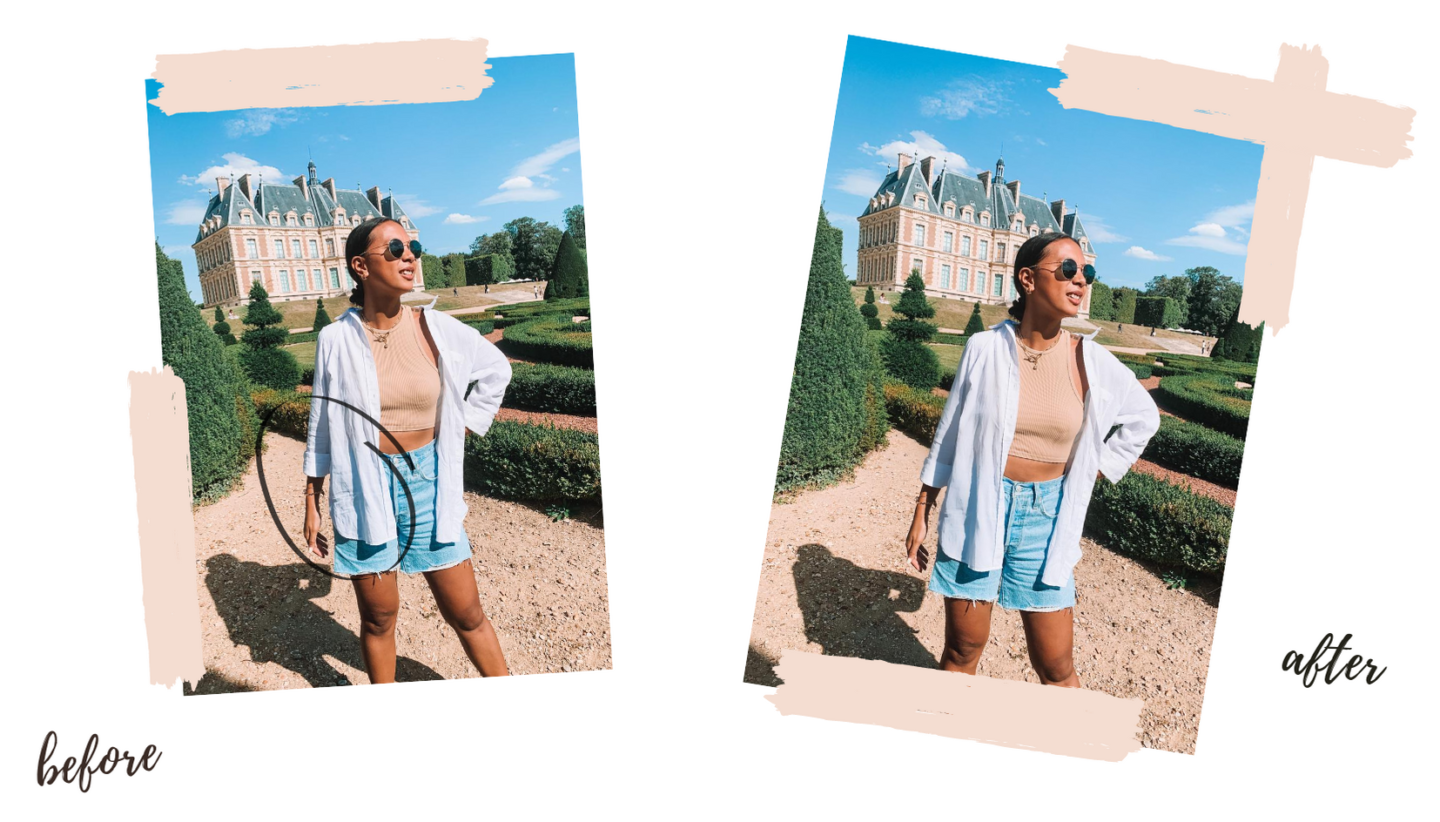 HOW TO EDIT A SPECIFIC ELEMENT OF THE PICTURE FROM A COLOR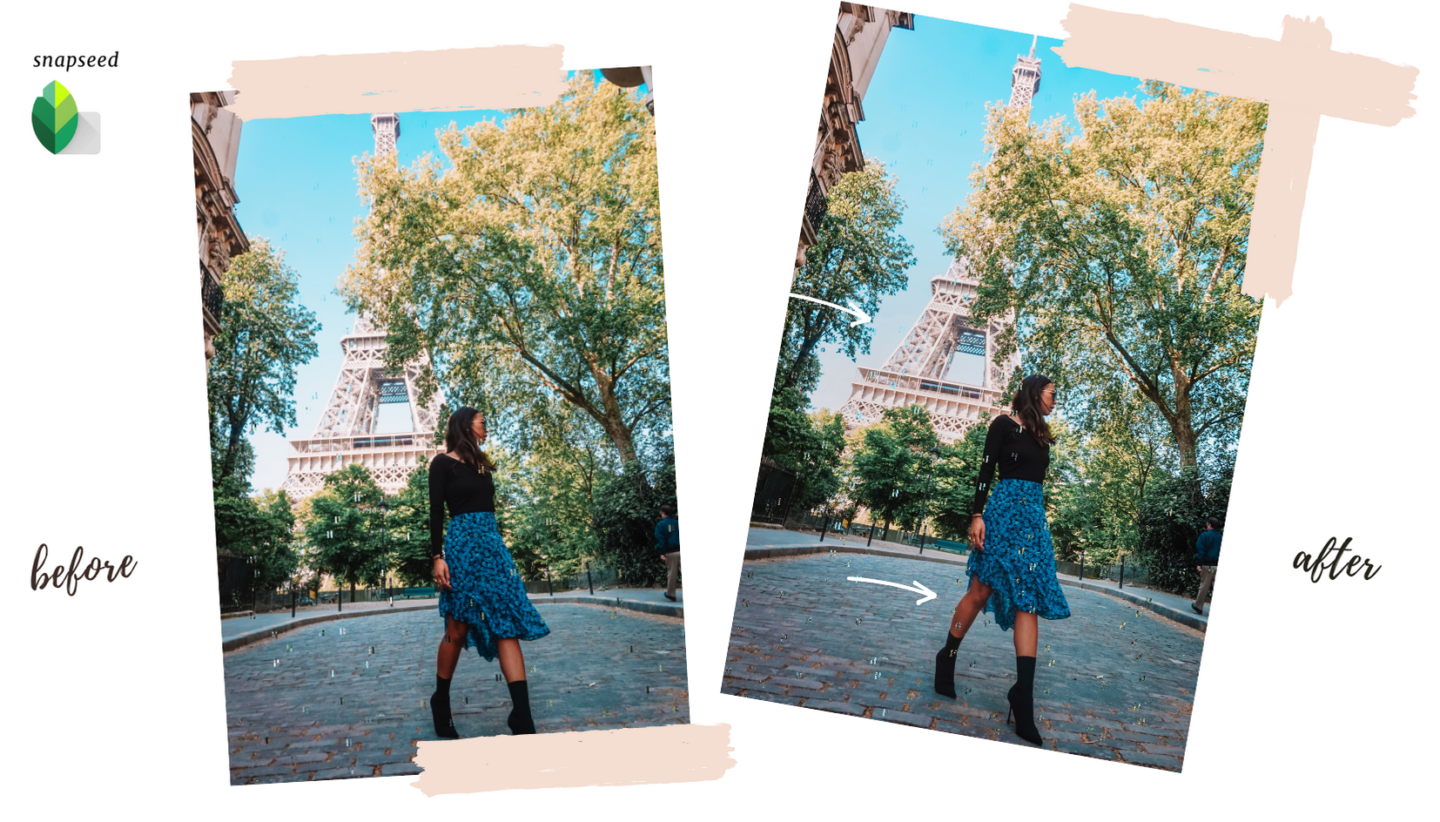 Some clarifications on this editing: 1) I found a part of the Eiffel Tower was too bright and the details are less visible 2) contrary to the 1, my right leg is dark
With Snapseed application, without editing all the picture, you can edit a part or a small detail of an image from a color. It's also possible to do it on Lightroom app but the selection is bigger, I believe that with the Snapseed app, the function « Selective » is easier to use.
TRANSFORM A LANDSCAPE PHOTO INTO PORTRAIT FORMAT OR VICE VERSA (WITHOUT LOSING QUALITY)
There are several functions with PEACHY app but I use it specially for one function : TALL. It allows to widen the sides of the picture. For example: You want to transform a landscape pic into portrait or vice versa without losing quality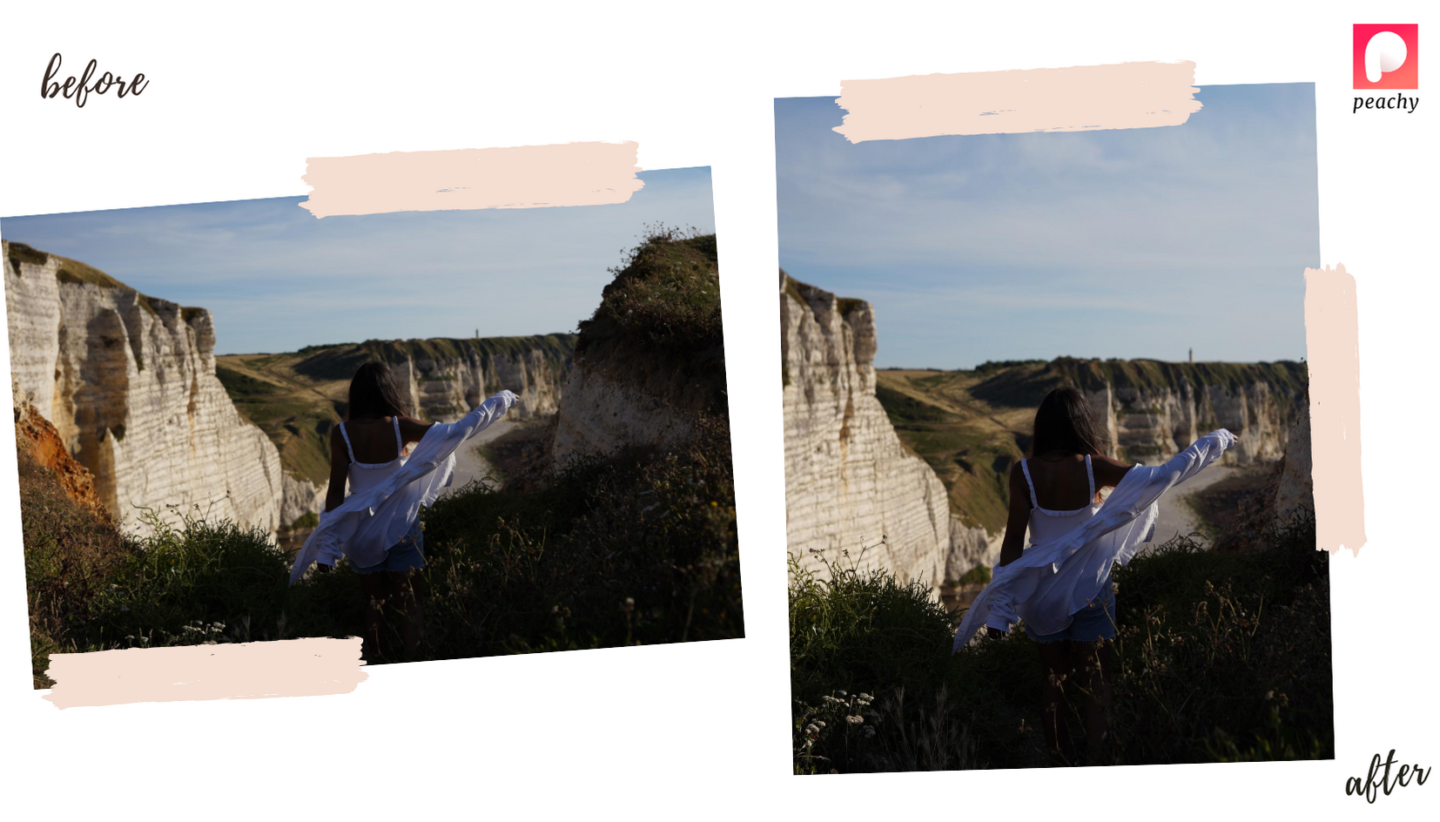 Here I've widened the top (sky) and the bottom (ground) of the picture without touching the cliffs and myself to not deform ; then trim the sides for a portrait format. Voilà, the picture is edited and it doesn't lose quality
If you just trim the sides, the image is pixelated & lose the quality ; it's like you're zooming the center
Or if you want to put a photo on your Instagram but that one is too large and you can't put the entire picture – Instagram cuts the top or the bottom of your image so you will lose a part of the picture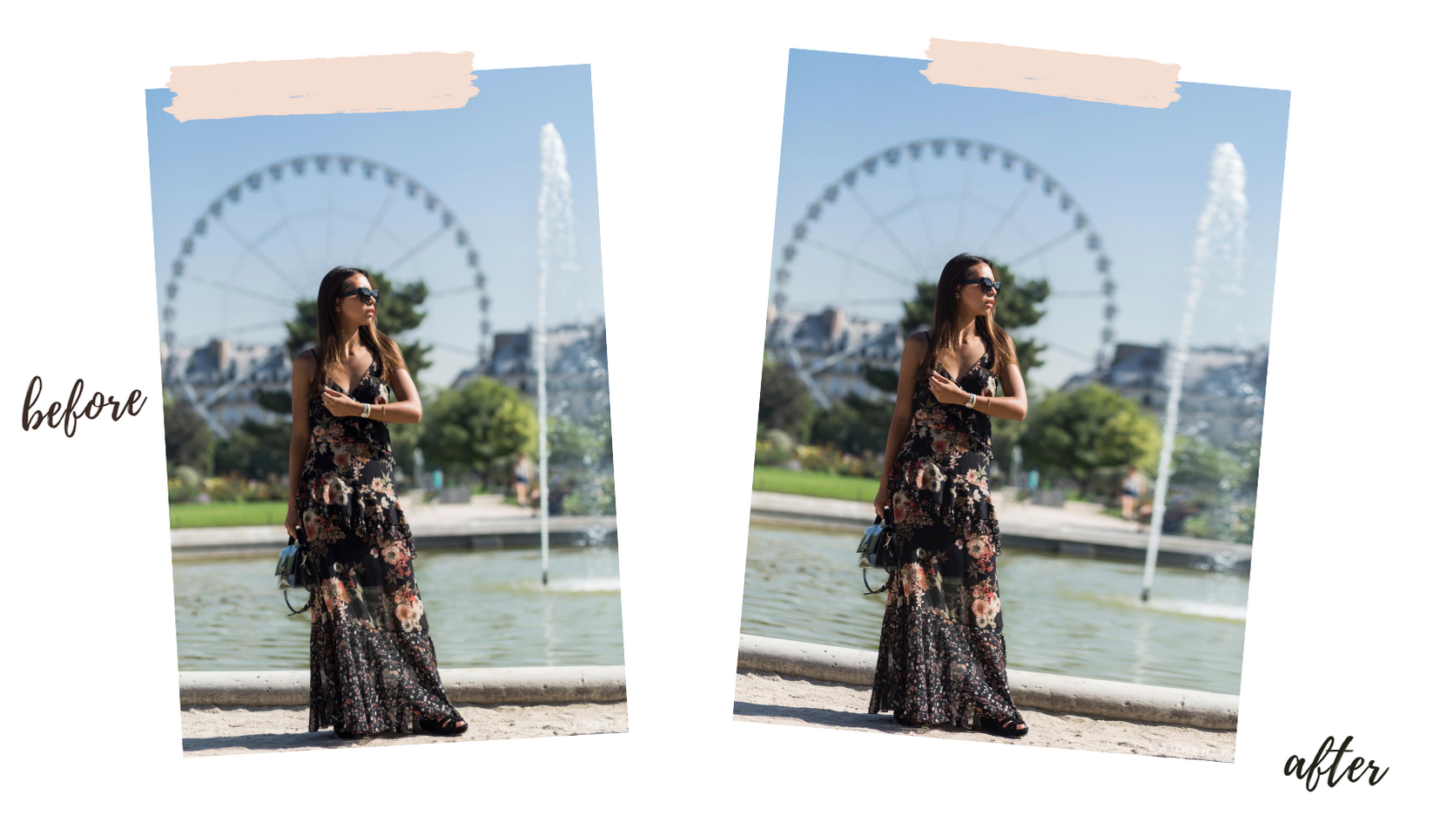 In this editing, I adjusted the portrait picture so it fits on Instagram for example, without cutting my feet or the ferris wheel. By using the TALL function, you expand the sides. As you can see the picture is wider, the dimension is 4:5 which fits perfectly on Instagram.
TO TRANSFORM A LIVE PICTURE INTO VIDEO OR BOOMERANG WITH IMG PLAY APPLICATION (I like this app! I find it very useful specially if you don't always think to take videos.
A negative point, when convert into video, it lose in quality)
FOR EDITING SOME PICTURES AND VIDEOS WITH VINTAGE FILTERS, EFFECTS AND FRAMES WITH TEZZA APP
TO CREATE TEMPLATES WITH SPARK POST (ONLY WORKS W/ PICTURES)
TO CREATE TEMPLATES AND COLLAGE OF PICTURES AND VIDEOS WITH UNFOLD & STORYLUXE
INSHOT TO EDIT YOUR VIDEOS LIKE A PRO (the app is easy to use and very complete: music, filters, text, cutting, transitions…)
Voilà, I hope you liked and enjoyed reading this article and find you very useful. Don't hesitate to comment below what apps do you use, which one do you already use and why not to share around you 🙂
Before/after pictures on my Instagram account: @lindsayiraola
Go back to the HOMEPAGE: here