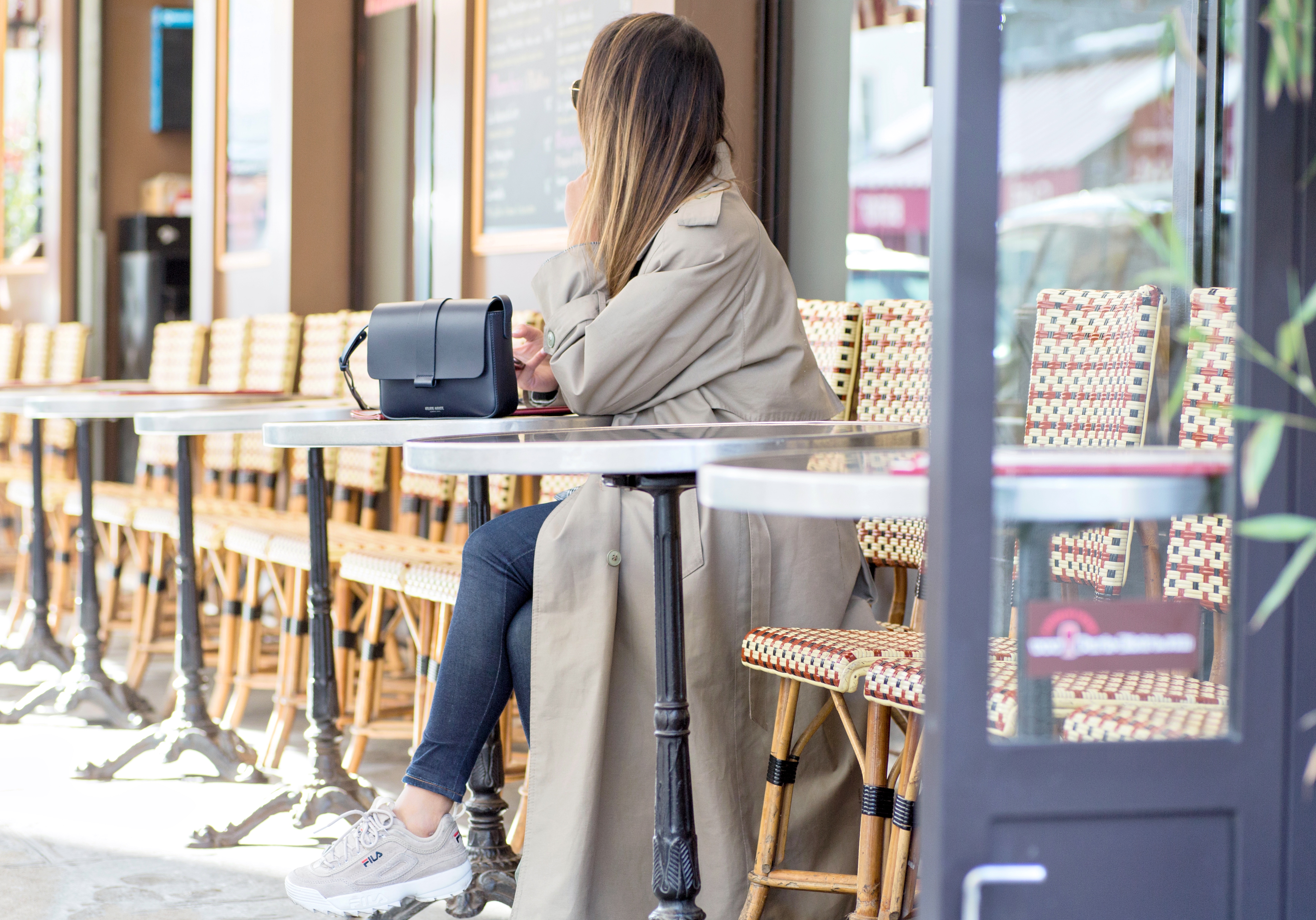 ATELIERS AUGUSTE
Il y a quelques semaines, sur mon Insta story j'ai posté un sondage sur la marque Ateliers Auguste lors de mon passage à cette boutique Rue de Turenne. J'avais rapidement montré quelques modèles… Vous avez été nombreux et nombreuses à ne pas connaître cette marque. Je vous rassure moi non plus, jusqu'au jour où ils me contactent.
Mais qui sont-ils ? Que font les Ateliers Auguste ?
Ateliers Auguste, c'est avant tout de la maroquinerie Homme, des sacs et des accessoires contemporains et fonctionnels dessinés à Paris et fabriqué en France, Espagne et Italie.
Les créateurs sont Laurent et Xavier, deux frères aventuriers passionnés de voyages et de design. J'ai eu le plaisir de les rencontrer, ils sont super cool !
Ayant travaillé quelques années en boîte de com, ils décident de se réunir pour lancer une marque de maroquinerie destinés aux hommes. Un produit de qualité, fonctionnel qui accompagnera l'homme urbain dans ses périples quotidiens. Un fourre-tout, durable, pratique à transporter !
Ateliers Auguste est une marque unique, créée à l'image et au style des créateurs. Ils s'inspirent du design et d'architecture contemporaine.
C'est en 2012 que les Ateliers Auguste voient le jour dans le quartier du 11ème arrondissement métro Philippe Auguste – d'où le nom. Ils s'installent quelques années après Rue de Turenne dans le Marais, où se situent les bureaux et leur toute première boutique. L'endroit est assez cool car leur deux bureaux et la boutique sont dans une même pièce – toujours prêt à accueillir les clients 🙂
La matière
Ateliers Auguste, c'est des pièces en partie en cuir de très haute qualité. Des artisans qualifiés pour réaliser des sacs et accessoires durable dans le temps à prix abordable.
Le Tannage Masure ça vous parle ? Il est spécialisé dans le cuir de très haute qualité consistant à travailler la peau de façon naturelle – un tannage végétal. En gros, le Tannage Masure séduit de très grandes maisons de luxe au monde car la matière est traitée de manière très naturelle pour donner des teintes nuancées et une toucher les plus agréable. Un tannage végétal qui donne au produit une grande durabilité. Personnellement, je ne connaissais pas du tout ce genre de pratique. Cette découverte m'en fait apprendre des choses ! haha Vous connaissiez vous ? 
Chaque modèle de sacs est conçu pour des moyens pratique contenant des emplacements spéciaux pour chaque chose qui accompagne l'homme au quotidien : emplacement pour le porte-feuille, portable, ordinateur… Des pièces sympas et fonctionnels quoi !
LA COLLECTION FEMME
Après avoir conçu des sacs Homme pendant 5 ans, Ateliers Auguste se lancent dans une collection Femme en sortant aujourd'hui un modèle de sac. Une pièce appelée le Sac Monceau, décliné en deux tailles et en trois coloris. Réalisé à partir du même cuir de la Tannerie Masure, Laurent et Xavier ont choisi un sac chic, minimaliste et bien sur pratique. Trois coloris classique facile à associer : noir, camel et bleu marine ! Deux tailles différentes moyenne et petite, une pour le jour et l'autre pour le soir. Un sac pratique à porter avec une anse ajustable et une ouverture facile avec sa fermeture magnétique invisible. Fabriqué en Italie, le toucher est super lisse. 
MON AVIS
J'ai opté pour le Mini Monceau, petit modèle en bleu marine. Je l'adore, il me suit partout que ce soit de jour comme de nuit. La couleur est canon et super élégante je trouve, ça change du noir ! Il est pile à la bonne taille pour mettre tous mes essentiels (en général je ne me trimballe pas avec grand chose et je n'aime pas avoir un grand sac). Si vous êtes comme moi je vous le conseille sinon pour celles qui mettent toute leur vie, bah le moyen est parfait ! En plus ce qui est cool, c'est que tu peux mettre un Ipad. Le sac Monceau est simple, très minimaliste !
Un petit point négatif, comme le sac est de cuir lisse, attention aux rayures. Mais sinon à part ça, je l'adoreeeeee !
Je vous laisse découvrir mon petit shooting avec le sac Mini Monceau et la boutique sur la rue de Turenne.
Shoppez le sac Monceau ici.
***
ATELIERS AUGUSTE
A few weeks ago, on my Insta story I posted a survey on the brand Ateliers Auguste during my visit to this shop Rue de Turenne. I quickly shown some models… A lot of you don't know this brand. Well, you know what? Me either, until the day they contact me.
But who are they? What are they doing?
Ateliers Auguste is first of all a brand of Men's leather goods, contemporary and functional bags and accessories designed in Paris and made in France, Spain and Italy.
The founders are Laurent and Xavier, two adventurous brothers passionate about travel and design. I had the pleasure of meeting them, they are super cool!
After having worked a few years ago in a communication society, they decide to launch together a brand of leather goods for men. A product of quality, functional that will accompany the urban man in his daily journeys. A durable bag and convenient to carry!
Ateliers Auguste is an unique brand, created in the image and style of the founders. They are inspired by design and contemporary architecture.
It was in 2012 that the Ateliers Auguste were born in the district of the 11th arrondissement, metro Philippe Auguste – hence the name. They settle a few years after Rue de Turenne in Le Marais, where the offices and their very first shop are located. The place is pretty cool because their two offices and the shop are in one room – always ready to welcome guests 🙂
The fabrics
Ateliers Auguste is mostly in a very high quality leather. Skilled artisans to make durable bags and accessories at affordable prices.
The house Masure Dhalluin & Fils (Tannerie Masure), do you know it? It specializes in high quality leather, which consists of working the skin in a natural way – vegetable tanning. Basically, the Tannage Masure seduces very large luxury houses in the world because the material is treated very naturally to give nuanced hues and a more pleasant touch. Personally, I didn't know this kind of practice at all. This discovery makes me learn a lot! haha did you know about this?
Each model of bags is designed for practical means containing special locations for every little things that accompanies the man in his everyday life: place for the wallet, laptop, computer… Some cool and functional pieces!
THE WOMAN'S COLLECTION
After having designed Men's bags for five years, Ateliers Auguste are embarking on a Women's collection by launching today a model of bag. A piece called the Monceau Bag, available in two sizes and in three colors. Made from the same Tannerie Masure leather, Laurent and Xavier chose a chic, minimalist and of course practical bag. Three classic colors easy to associate: black, camel and navy blue! Two different sizes, medium and small, one for the day and the other one for the evening. A practical bag to wear it with an adjustable handle and an easy opening with invisible magnetic closure. Made in Italy, the touch is super smooth.
MY OPINION
I chose the Mini Monceau, in a small size in navy blue. I love it, it follows me everywhere, day and night. The color is gorgeous and super elegant, it changes! It's the perfect size to put all my essentials (in general I don't carry many things with me and I don't like to have a huge bag). If you are like me I advise you this size if not for those who take all their life, well the medium one is perfect! Besides, what's cool is that you can put an Ipad. The Monceau bag is simple, very minimalist!
A small negative point, as the bag is smooth leather, watch out for scratches. But other than that, I loveeee it!!!!
I let you discover my pictures with the Mini Monceau bag and the shop on the Rue de Turenne.
Shop the Monceau bag here.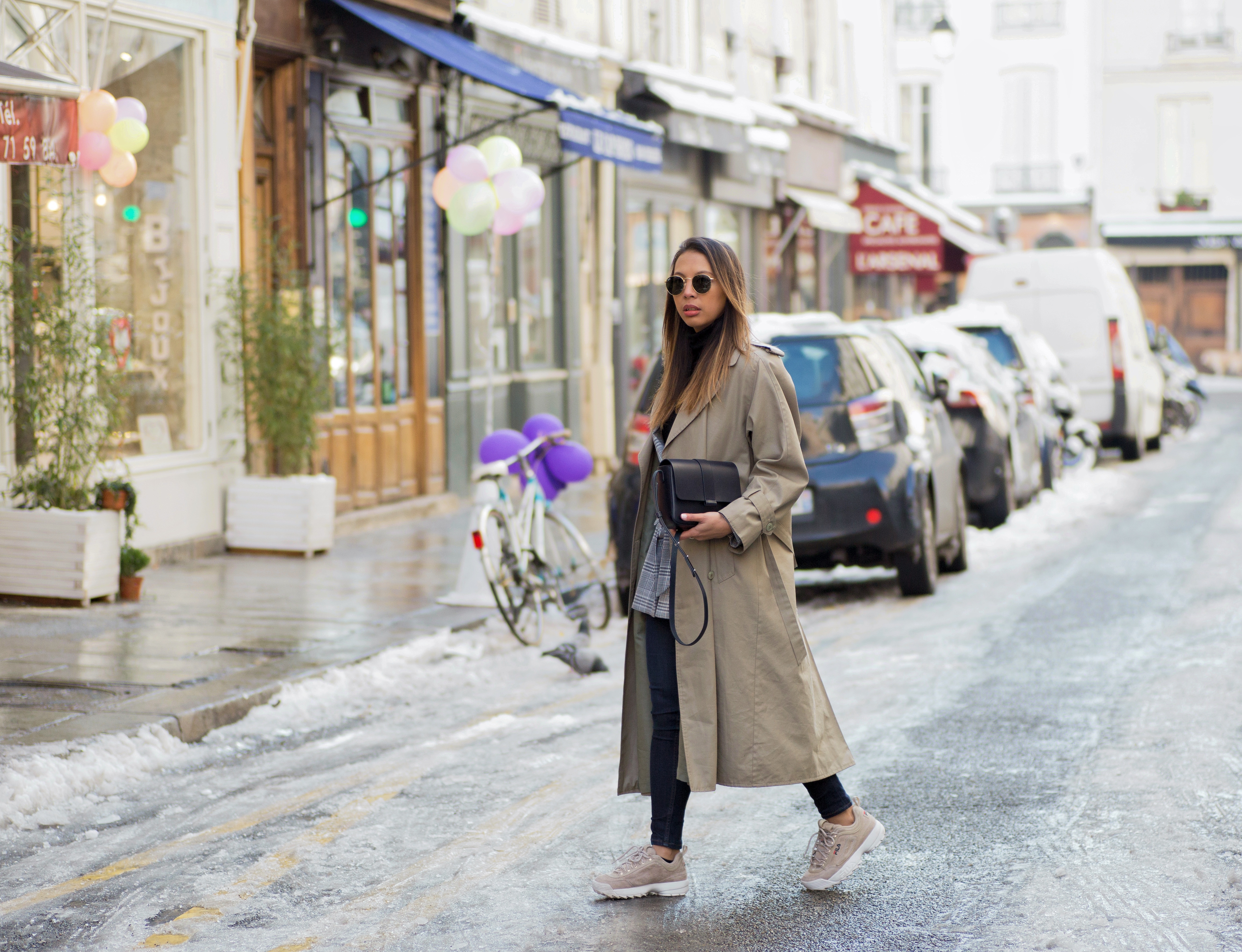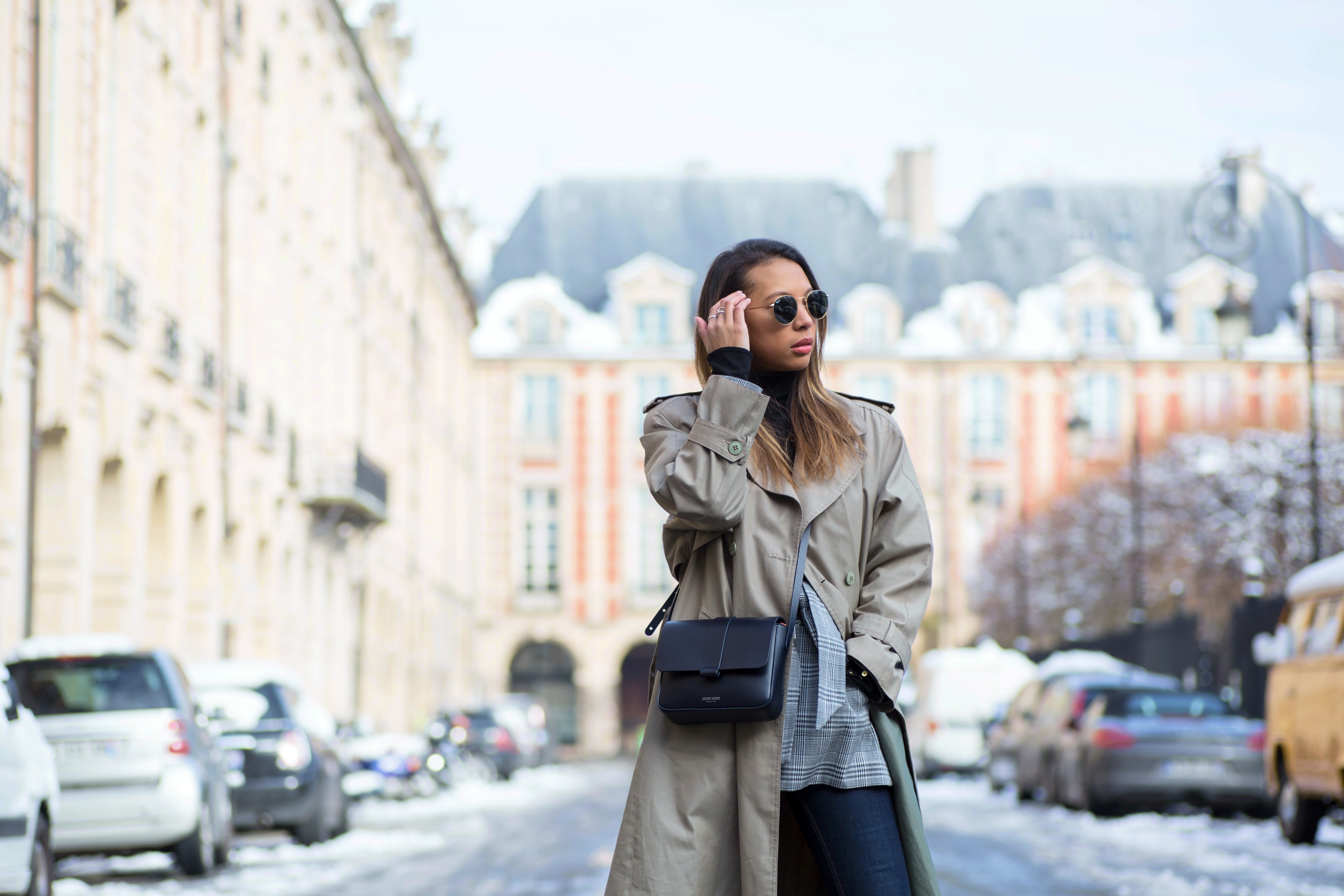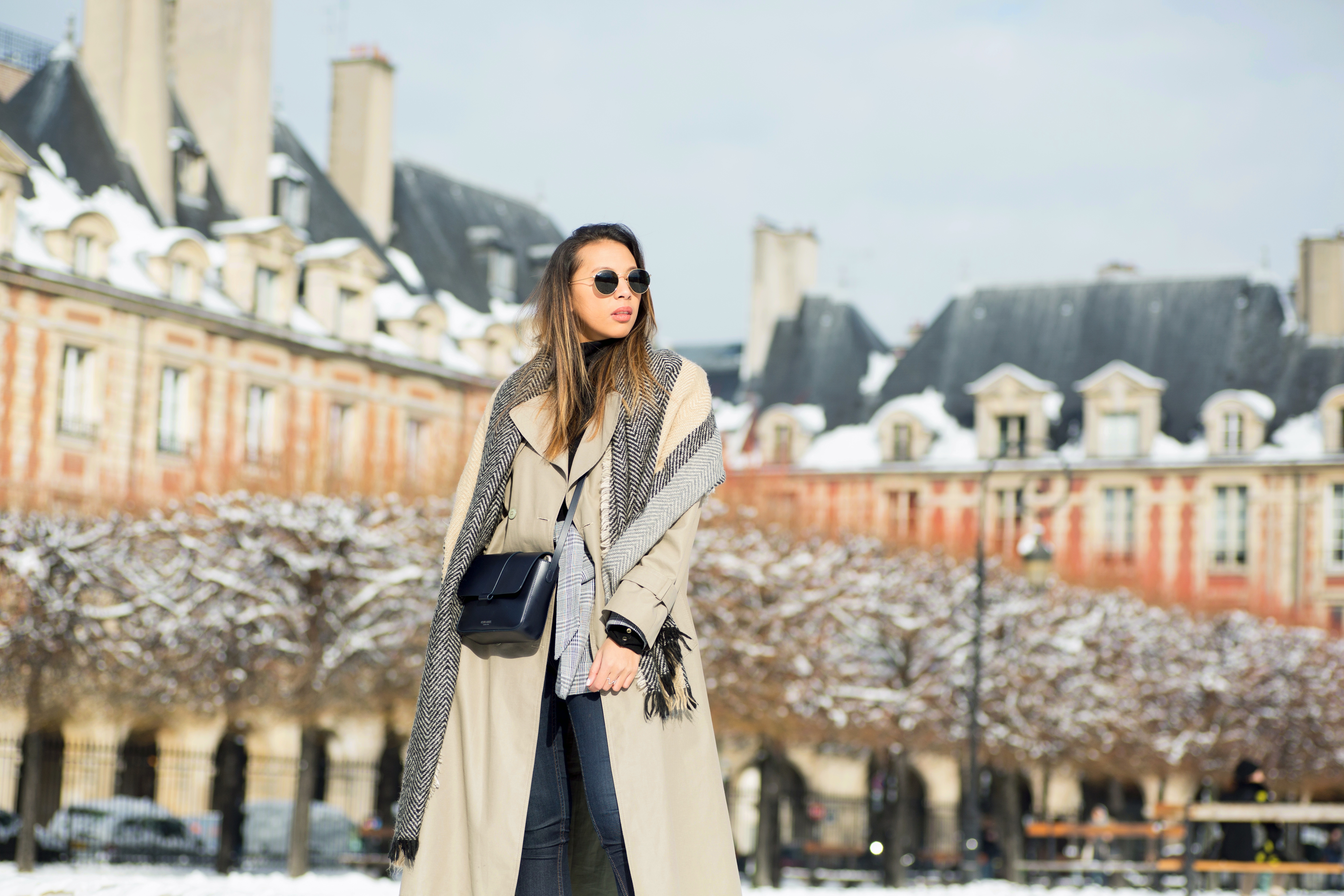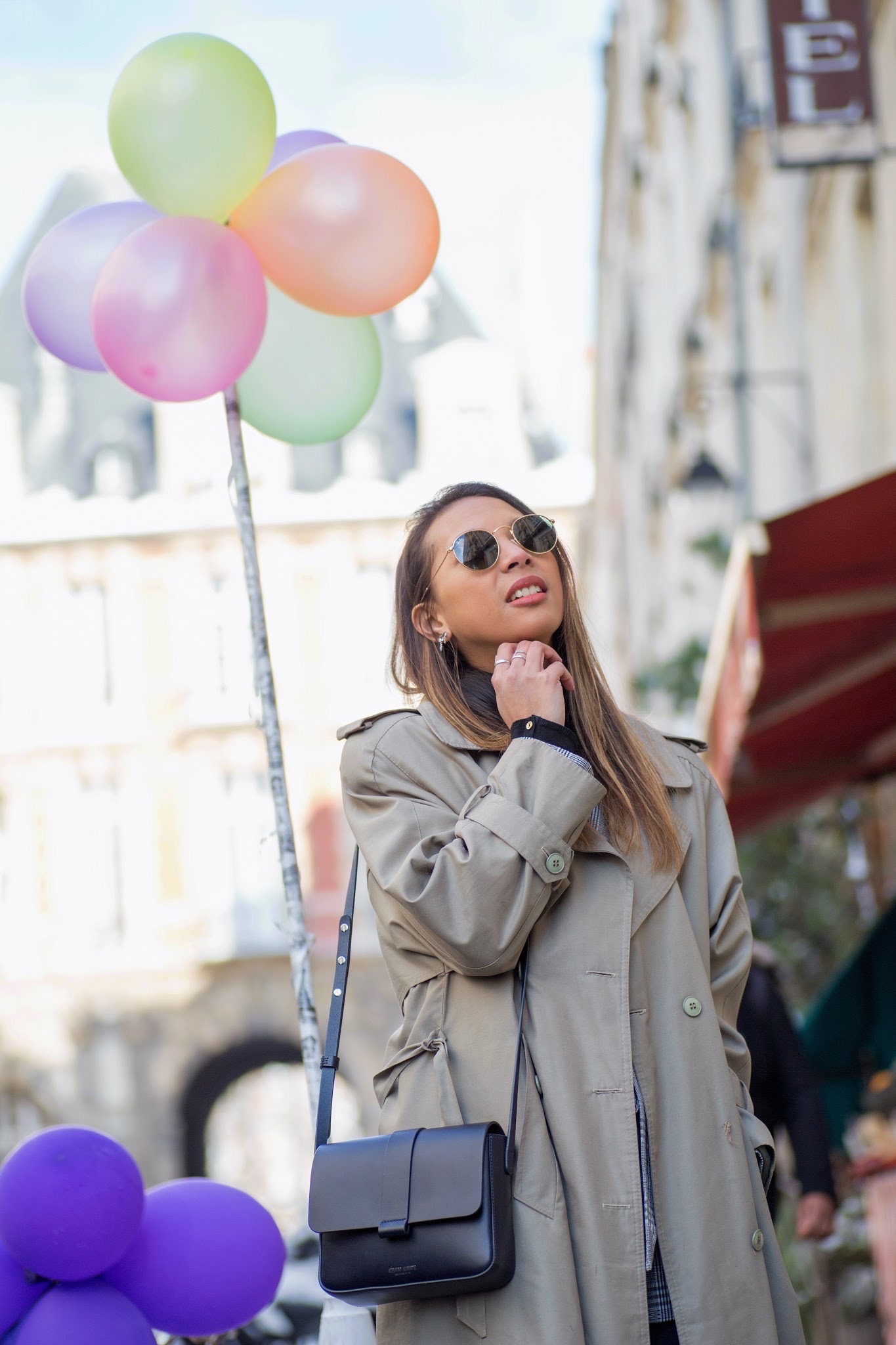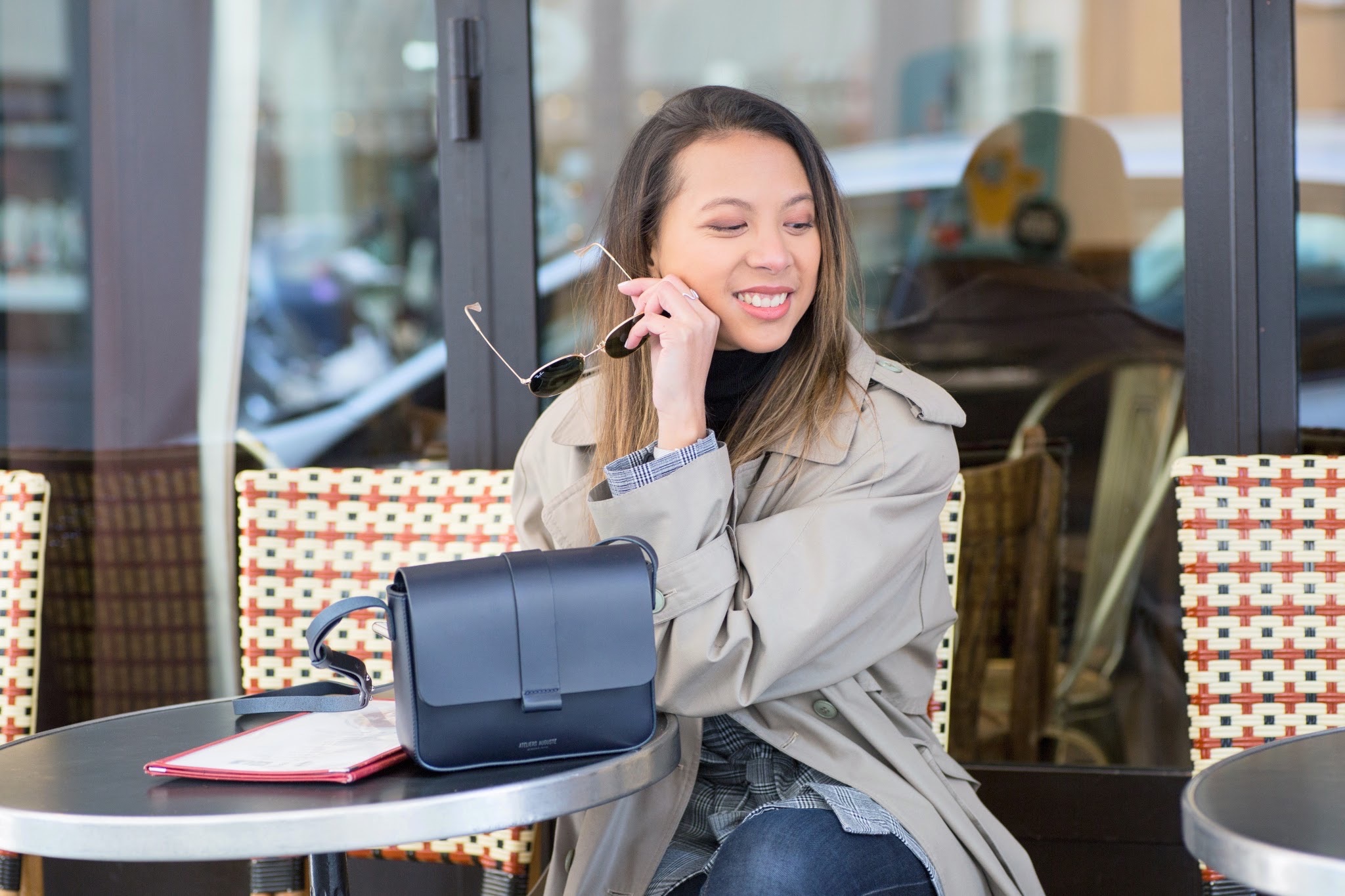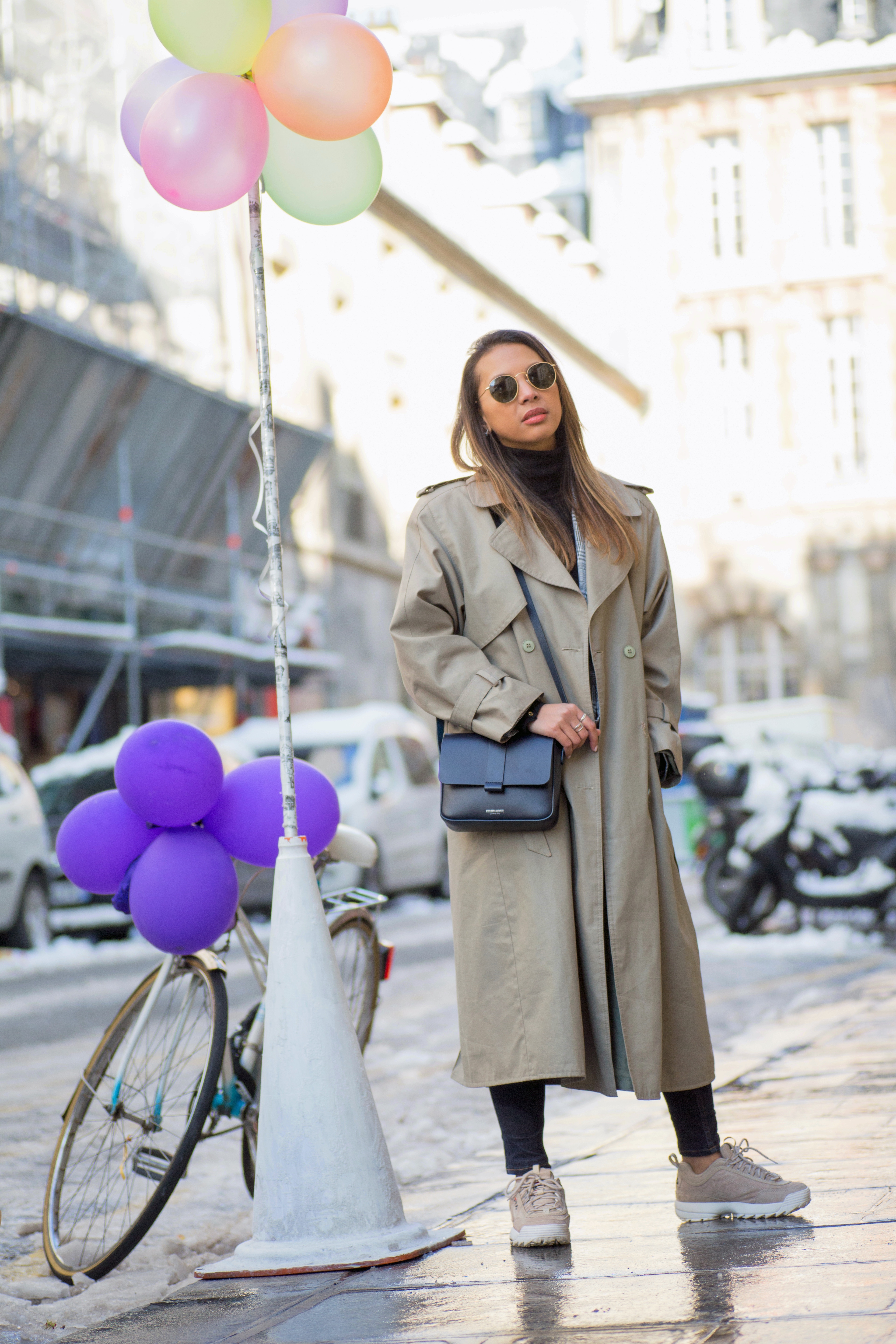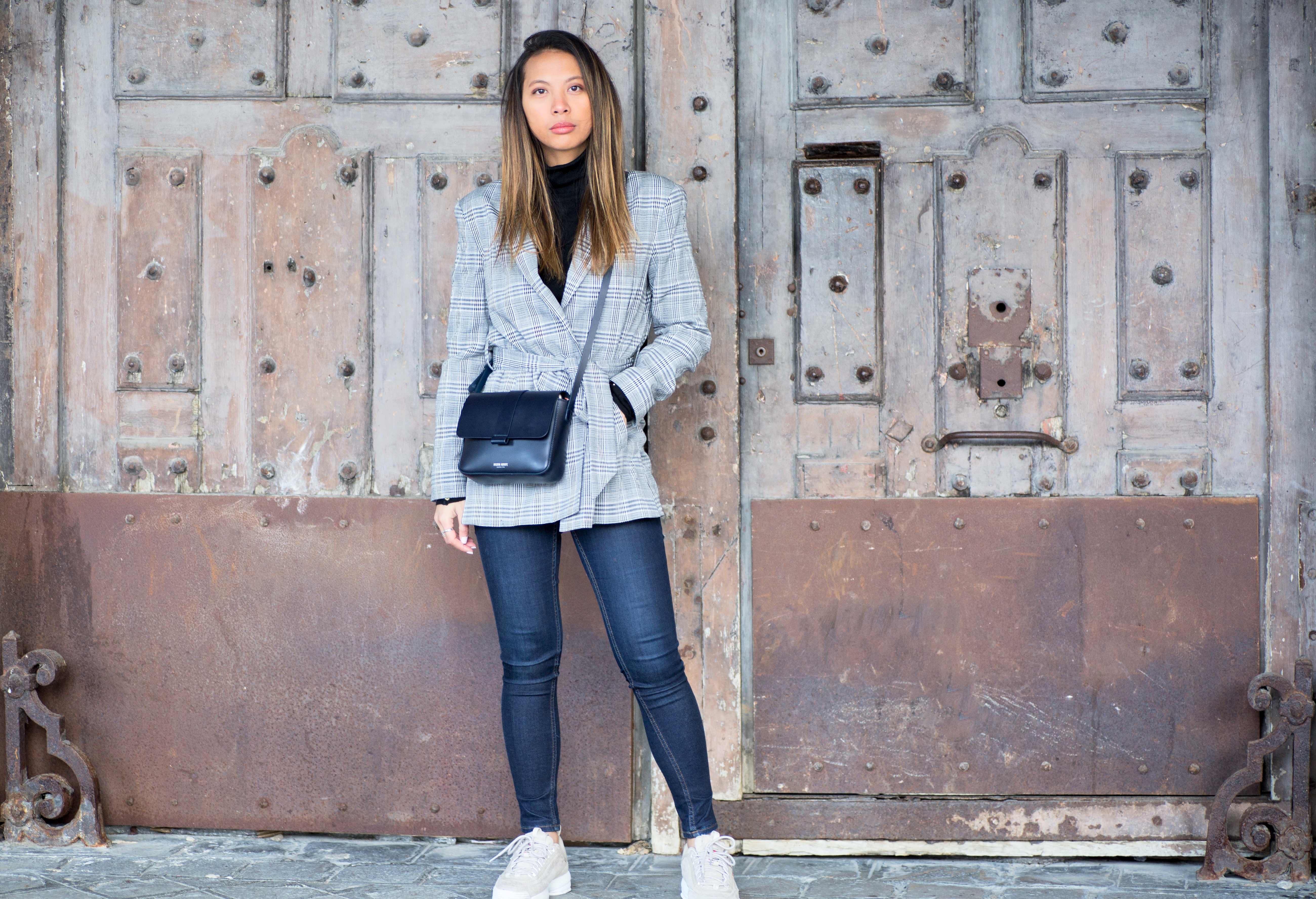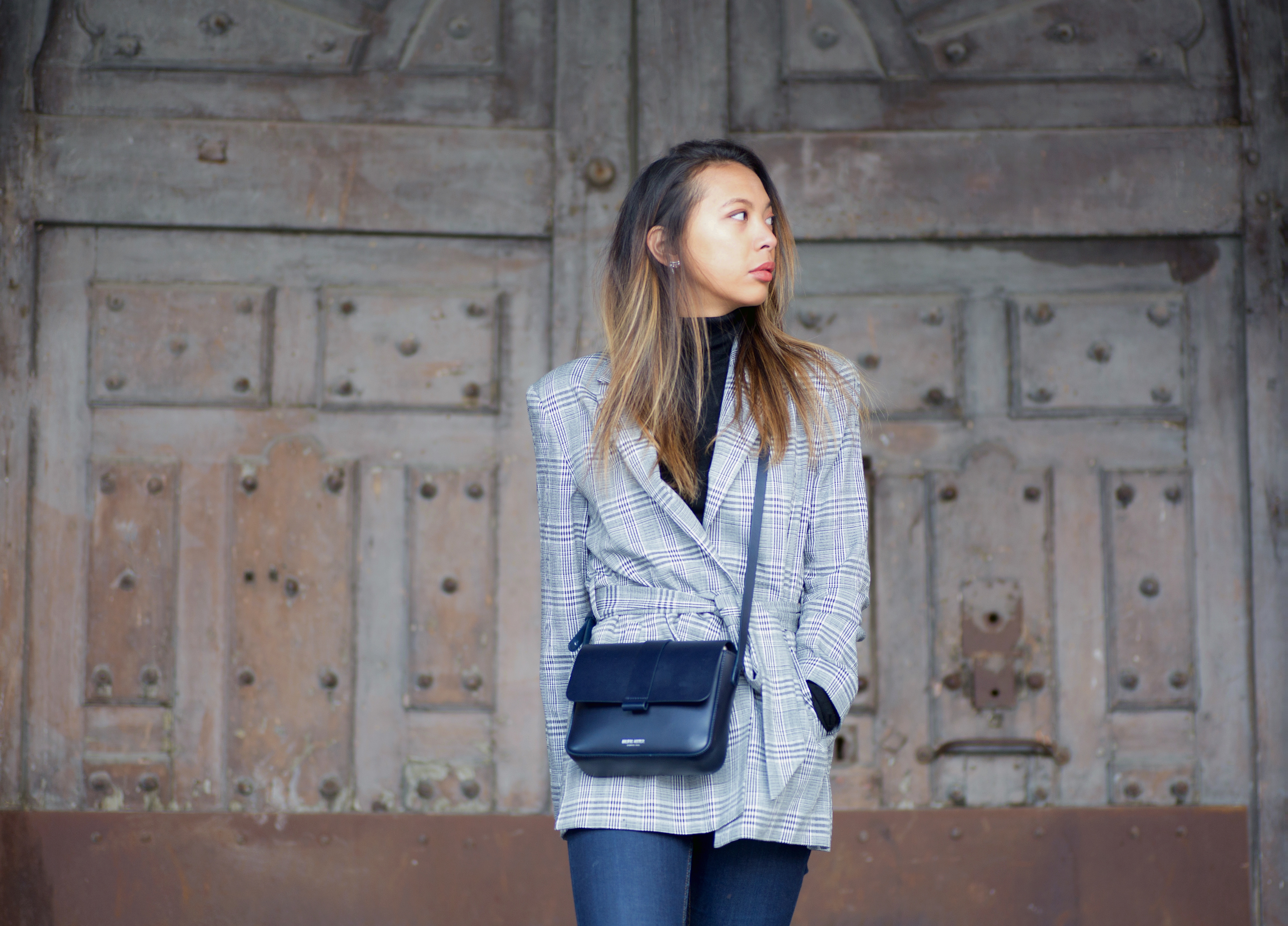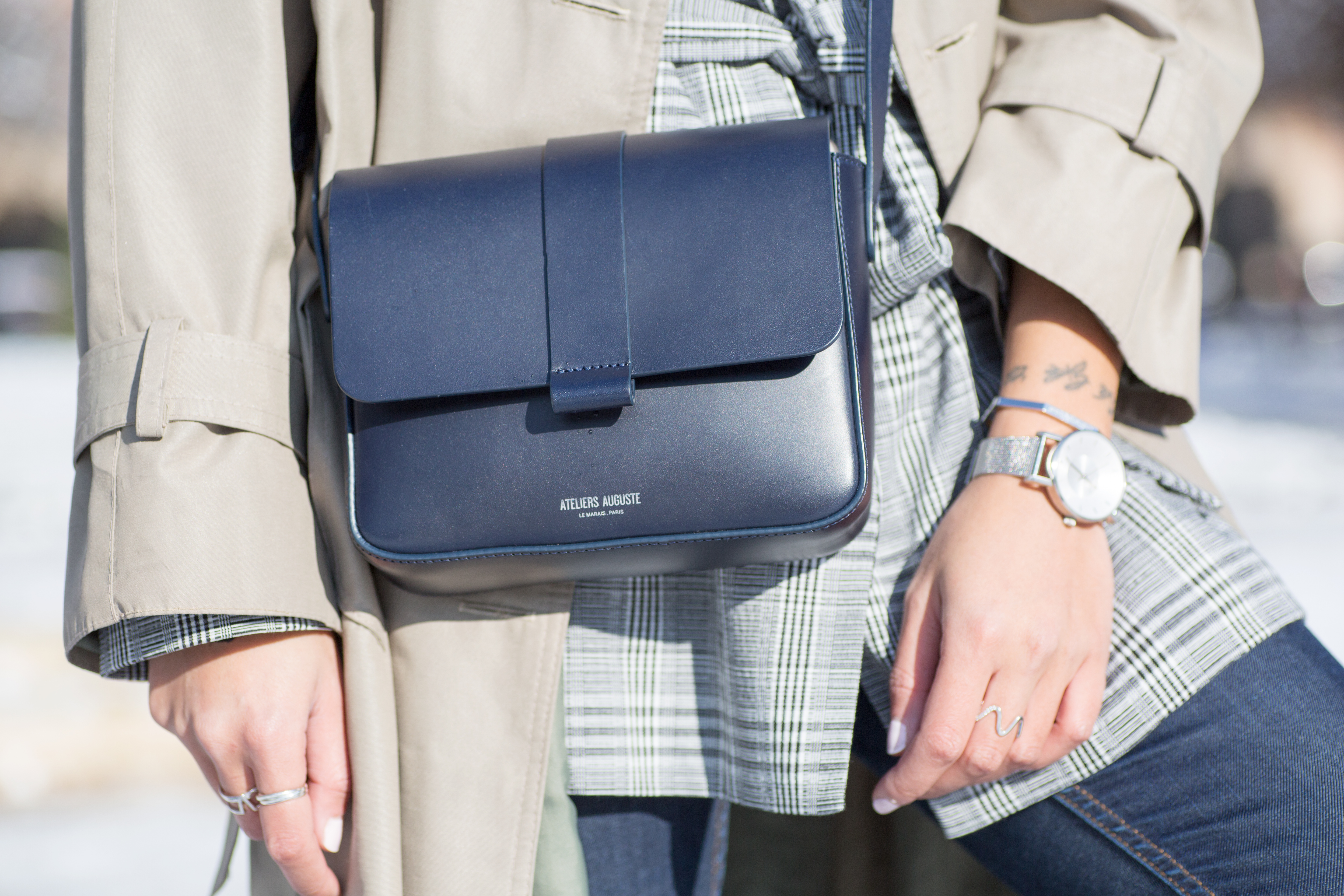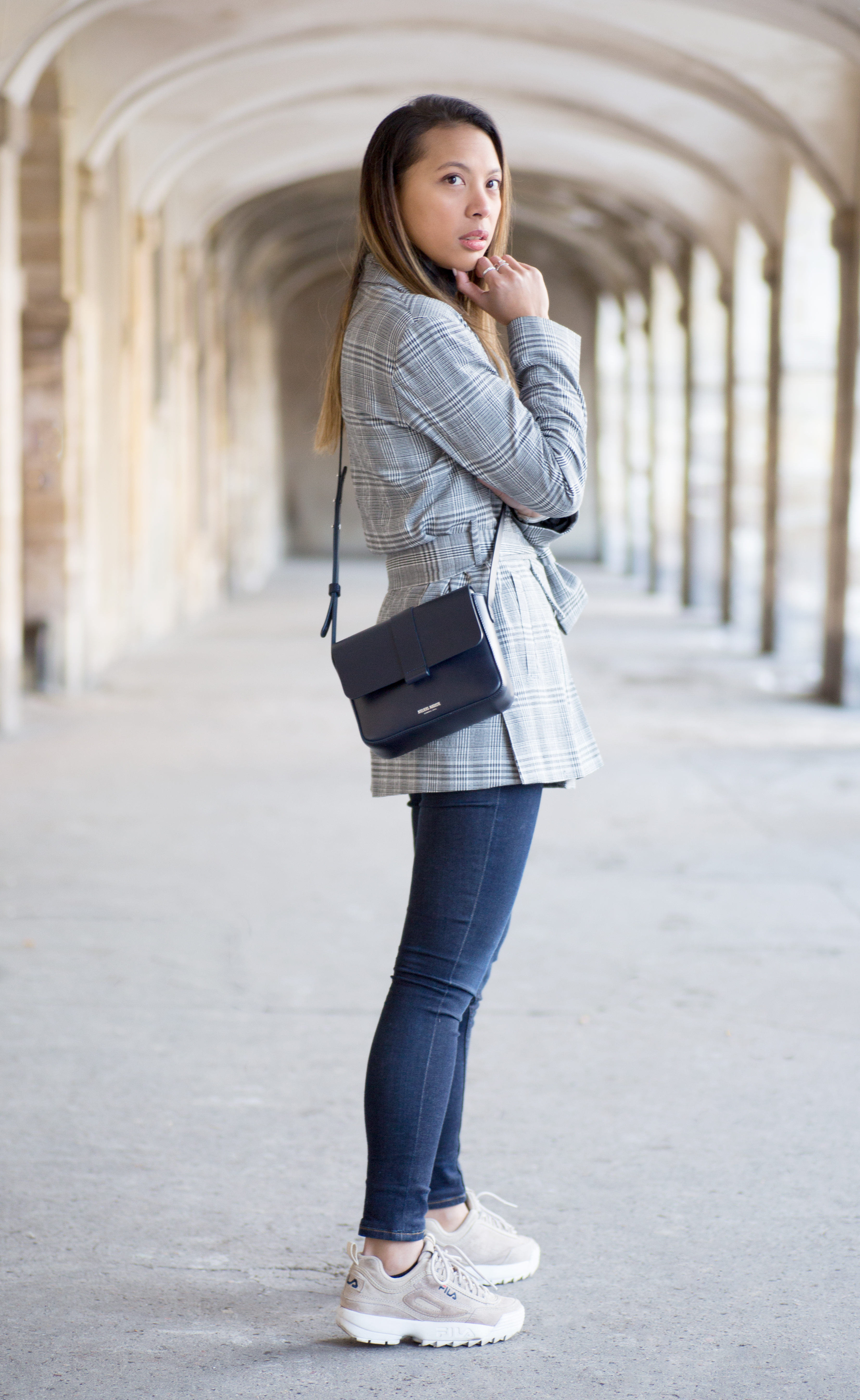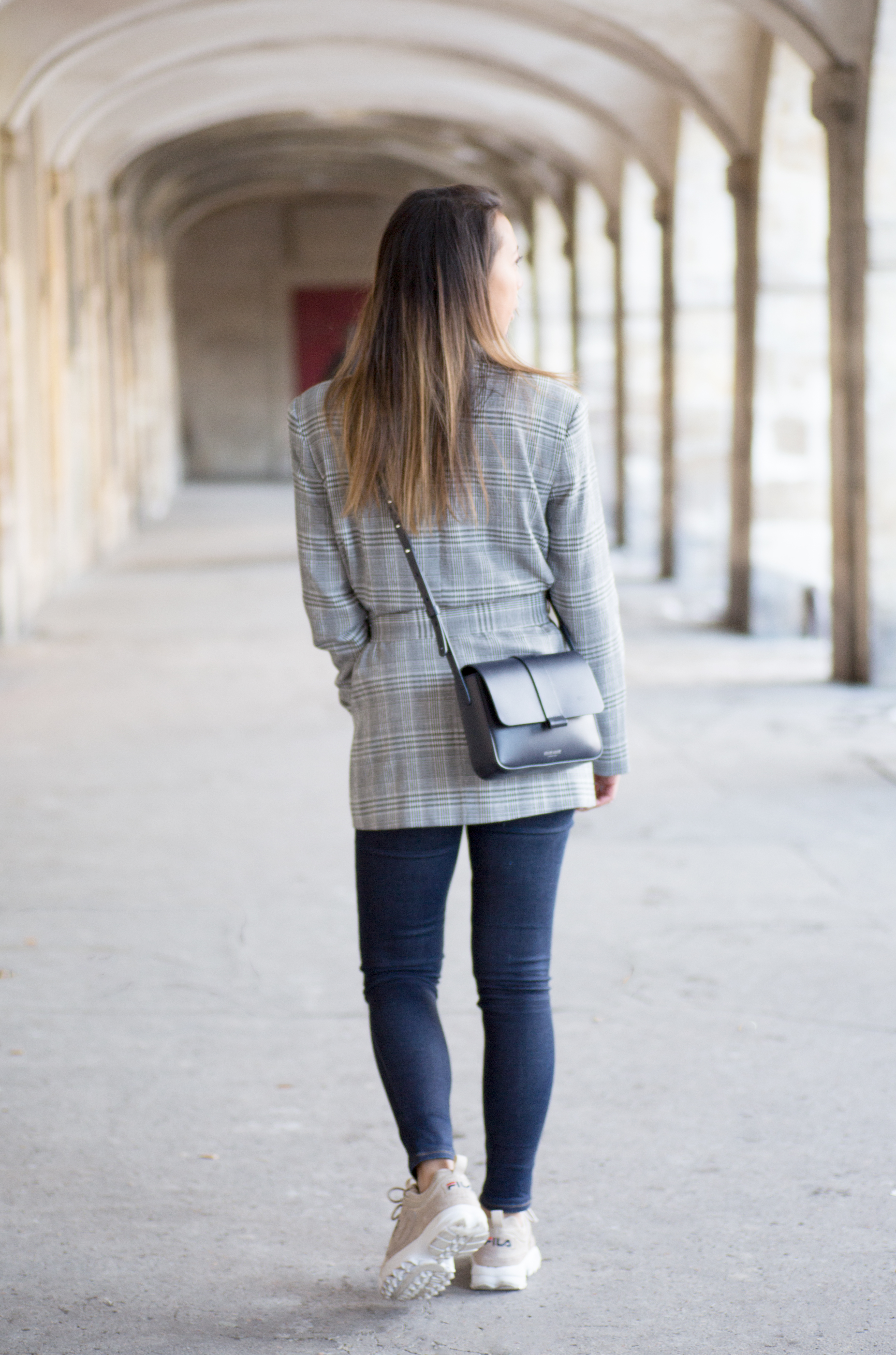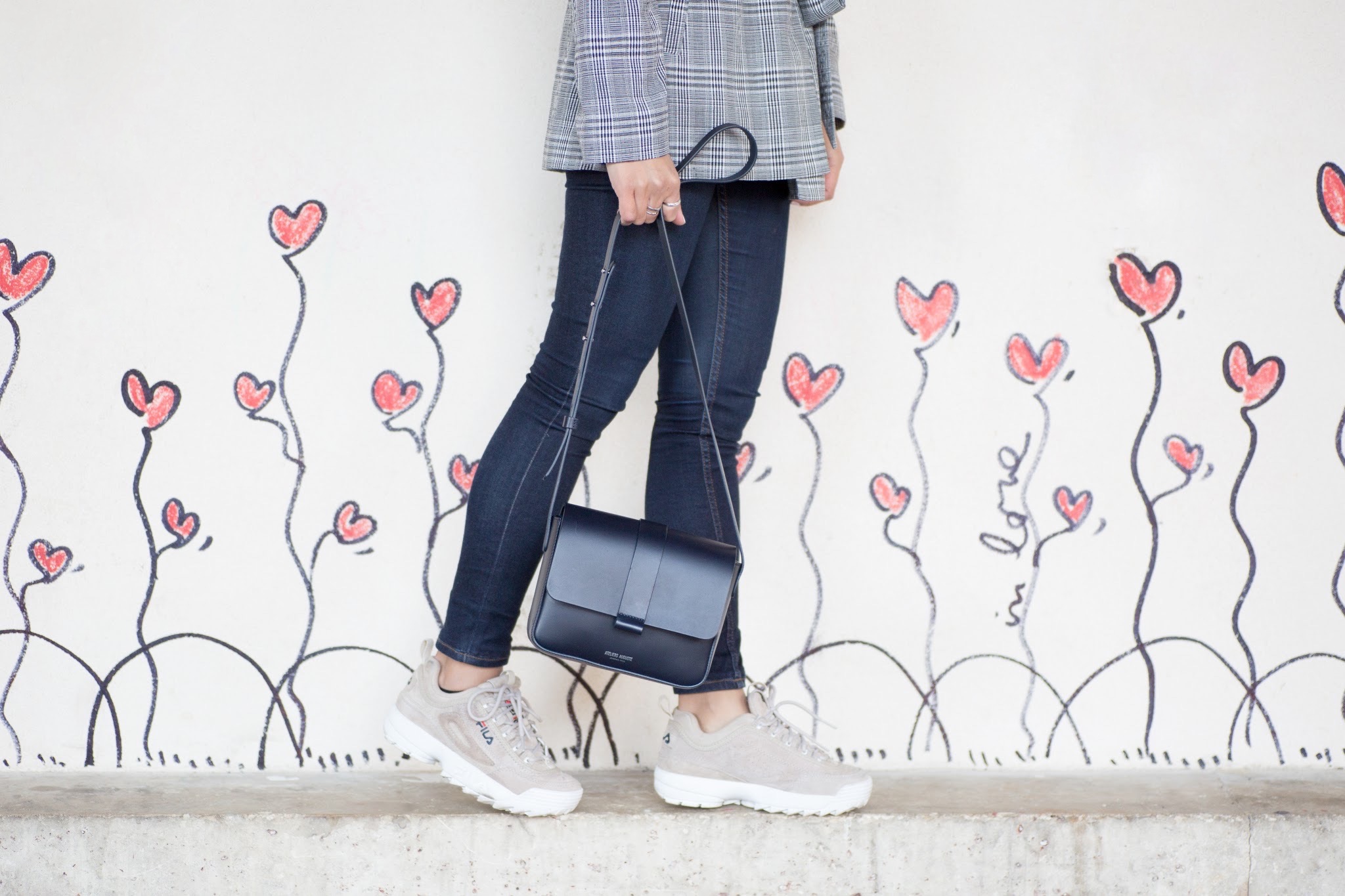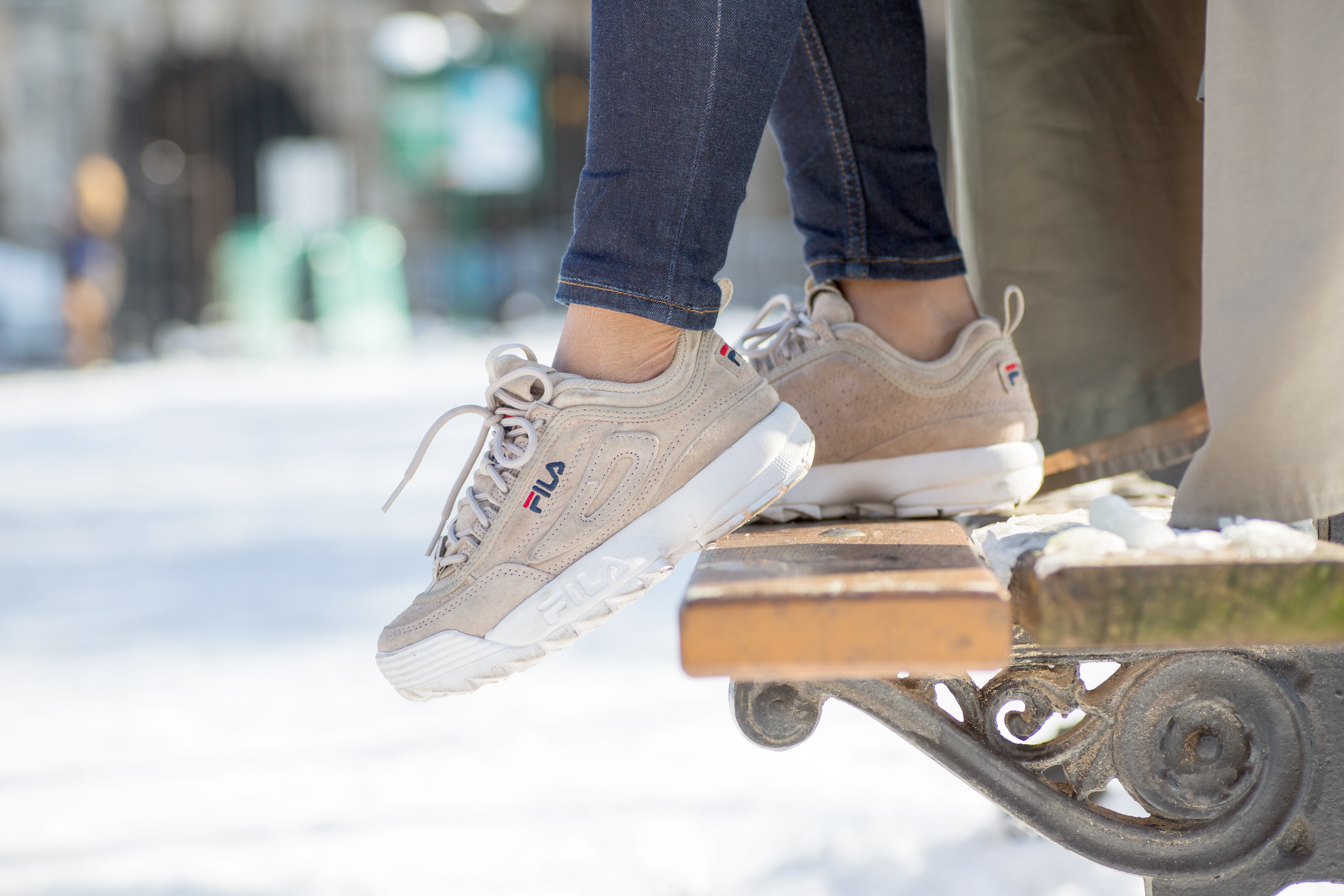 Pictures by Lorene.
---
LA BOUTIQUE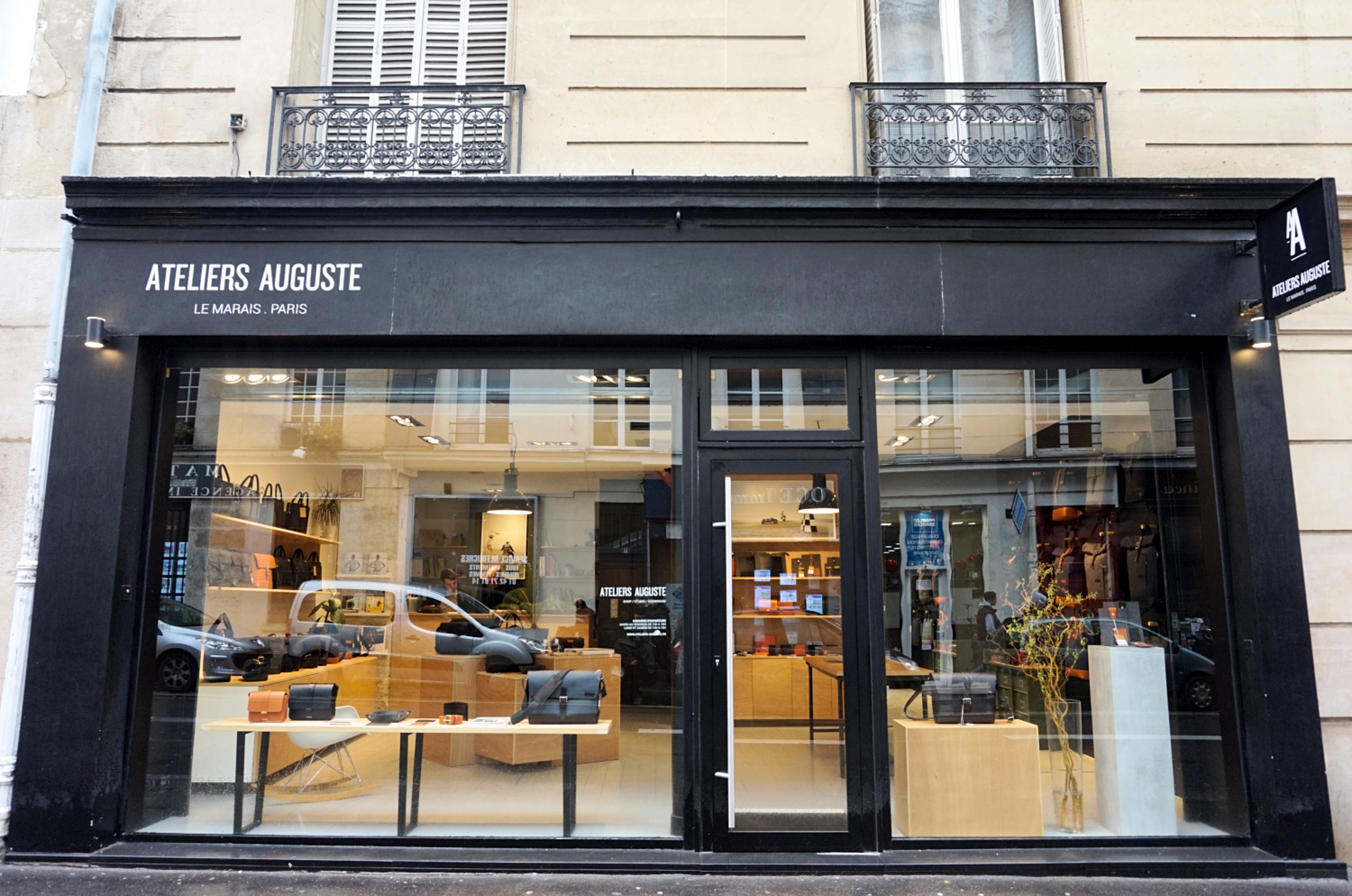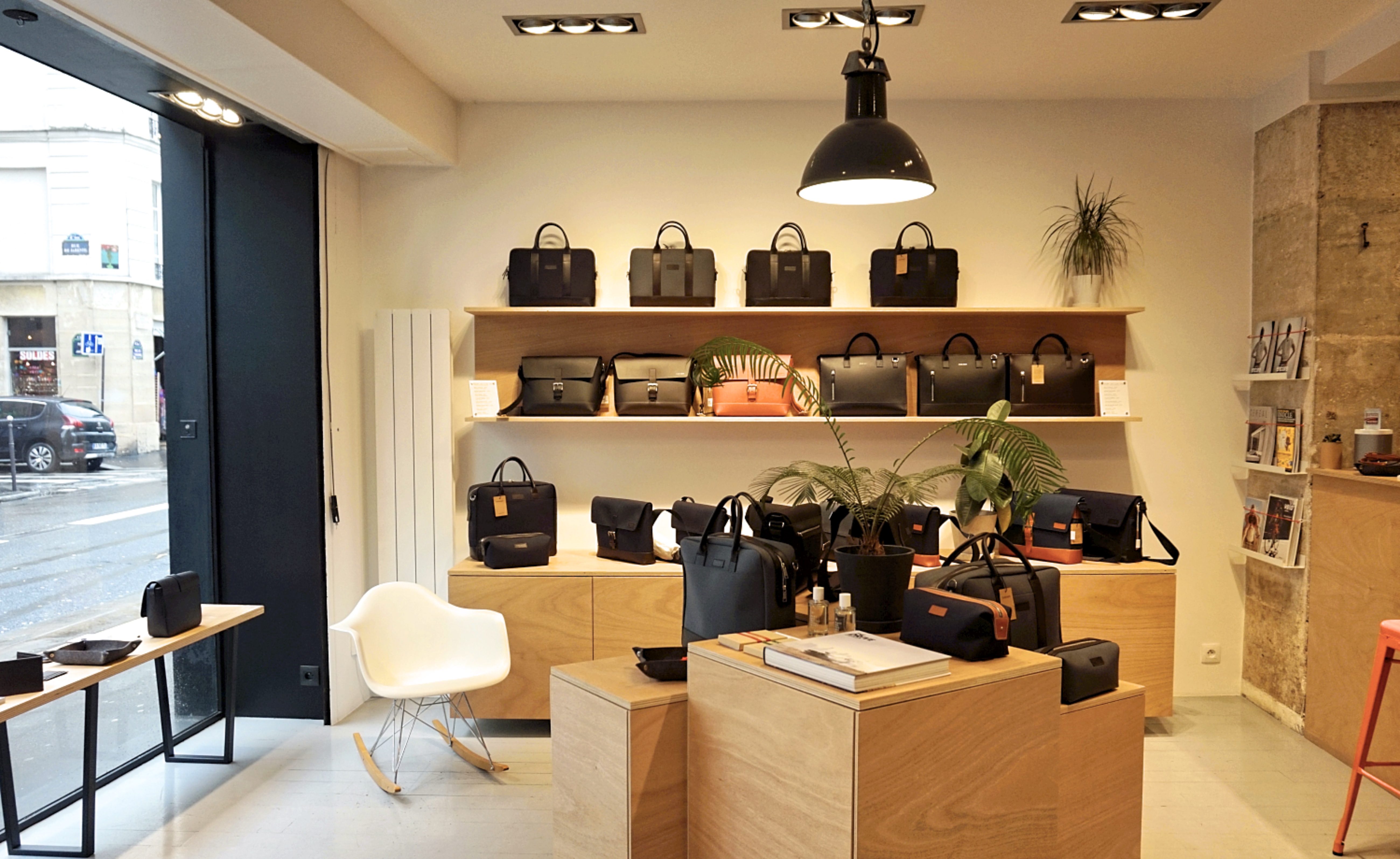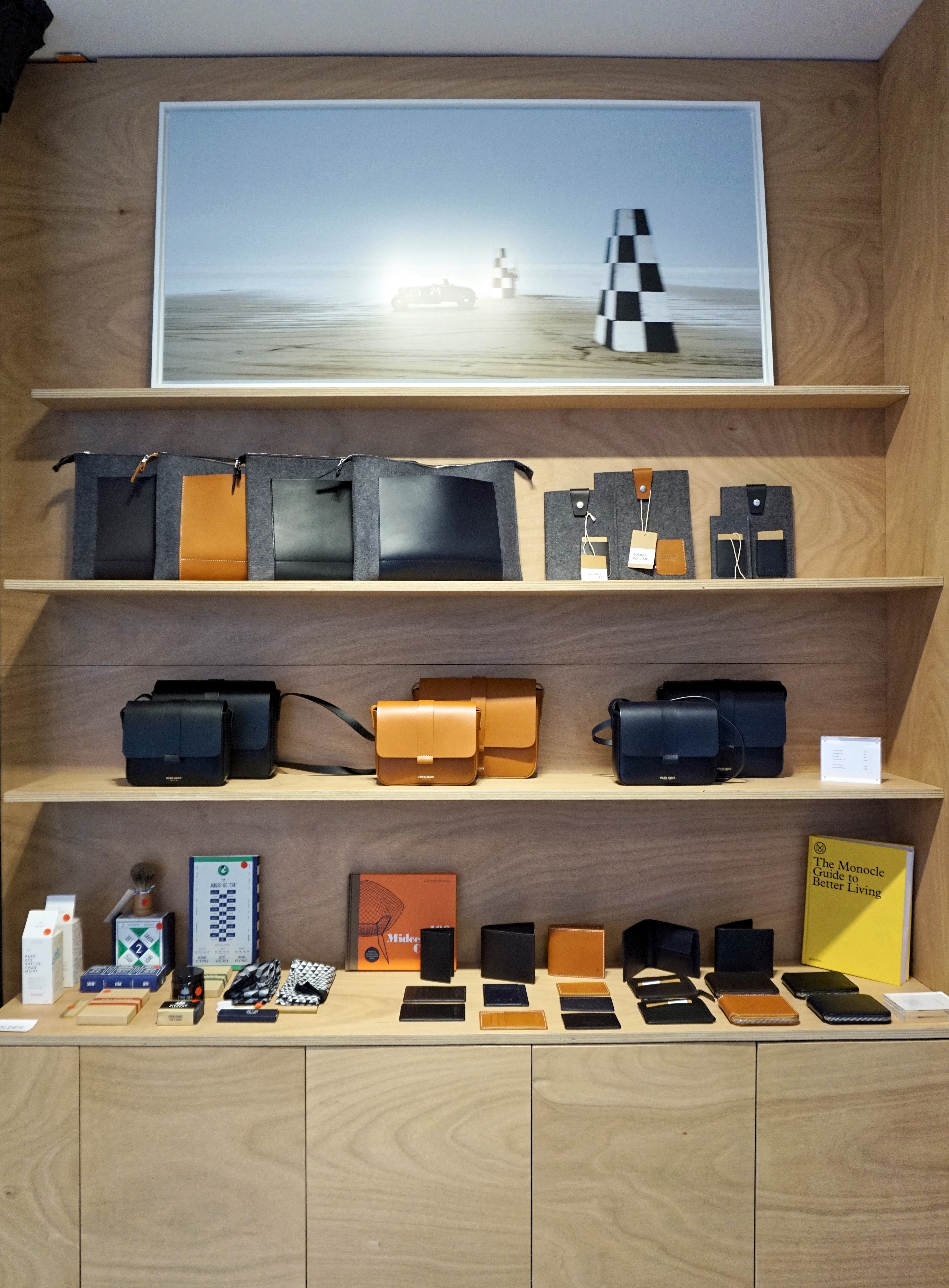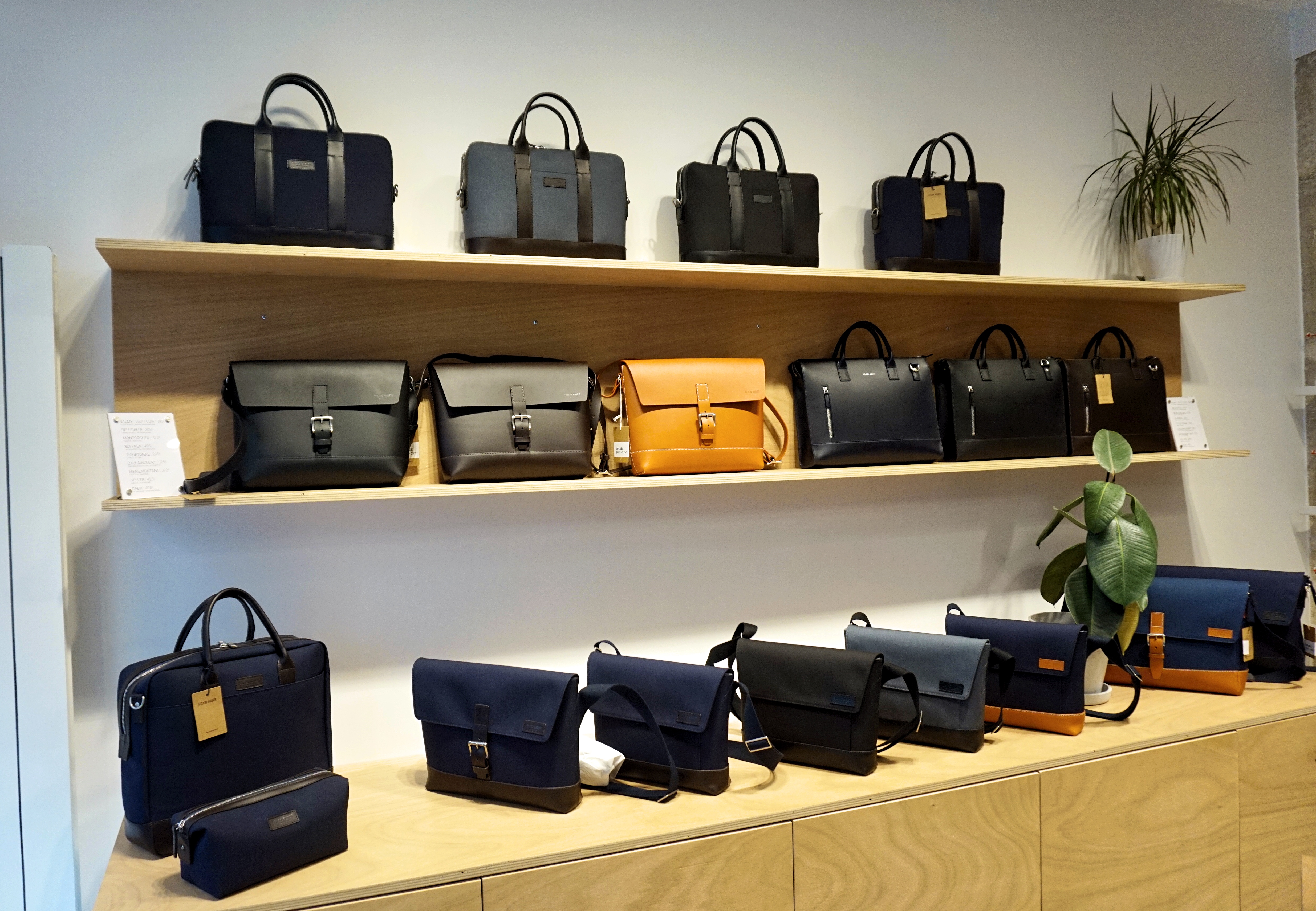 Boutique : 8 Rue de Turenne, 75004 Paris.
Website: here
---
Découvrez d'autres articles sur les marques émergentes, ici. 
Discover other emerging brands here.
Article sponsorisé