DÉFILÉS OXFORD FASHION STUDIO À PARIS #FASHIONWEEK
Deuxième jour de Fashion week pour moi, je suis invitée avec ma copine également blogueuse @Alexenvogue, à l'Hôtel Intercontinental dans le quartier de l'Opéra pour l'évènement Oxford Fashion Studio. Une journée remplis en défilés puisque trois groupes de plusieurs créateurs sont prévus. L'évènement divisé en trois parties, les créateurs émergents et indépendants viennent présenter leur nouvelle collection.
Groupe 1 Rudy Wolff, Alina Petra, Slashed by Tia, Ellen London, Nashal Shad Designs
Groupe 2 LeVico – Julie Laiskodat & Yurita Puji, Alleira Batik, Yasmeen Jiwa, Marisa P. Clark, Esha Sethi Thirani
Groupe 3 uniquement consacrée à une créatrice : Rouba G
Tout d'abord Oxford Fashion Studio, qu'est-ce que c'est ?
Oxford Fashion Studio présente des créateurs indépendants et émergents à la presse et à des revendeurs à travers des défilés organisés lors de la semaine de la mode dans les 4 capitales de la mode : New York, Londres, Milan et Paris.
C'était un évènement énorme dans tous les sens du terme car le lieux était grandiose et sublime (c'était la première fois pour moi que j'entrais dans l'hôtel Intercontinental). J'ai pu retrouver plusieurs de mes copines blogueuses et influenceuses venues pour certaines d'elles de l'étranger et pour finir les défilés étaient juste magnifiques les uns comme les autres.
Alors je vous laisse ici découvrir mes créateurs favoris et les pièces sur lesquelles j'ai craqué.
***
OXFORD FASHION STUDIO RUNWAY IN PARIS #FASHIONWEEK
🇬🇧Second day of Fashion week for me, I was invited with my friend also blogger @alexenvogue at the Intercontinental Hotel in the area of Opéra for the Oxford Fashion Studio runway. A day filled with shows as the event is divided in 3 parts. Several emerging and independent designers came to introduce their new collection.
Group 1 Rudy Wolff, Alina Petra, Slashed by Tia, Ellen London, Nashal Shad Designs
Group 2 LeVico – Julie Laiskodat & Yurita Puji, Alleira Batik, Yasmeen Jiwa, Marisa P. Clark, Esha Sethi Thirani
Group 3 only one designer : Rouba G
First of all what's Oxford Fashion Studio?
Oxford Fashion Studio shows independent and emerging designers to the press and stockists through fashion shows organized during the fashion week in the four big capitals of fashion: New York, Londres, Milan and Paris.
It was a great and huge event and the location was just incredible – for me it was the first time I went to that hotel. Also I saw some of my blogger/influencer friends, some of them came from abroad just for the event and finally the shows was amazing! So I let you here discover some of my favorites designers that I really enjoyed and some pieces I liked. 
---
Groupe 1 :

 
ALINA PETRA
Inspiration : Mariage royal.
Pour sa collection robes du soir, la créatrice souhaitait créer quelque chose de chic et portable à la fois. Plutôt réussi c'est d'une beauté ces pièces 🙂
🇬🇧 Inspiration: Royal Wedding
For her gowns collection, the designer wanted to create something chic and wearable at the same time. Good job because the pieces are a real beauty!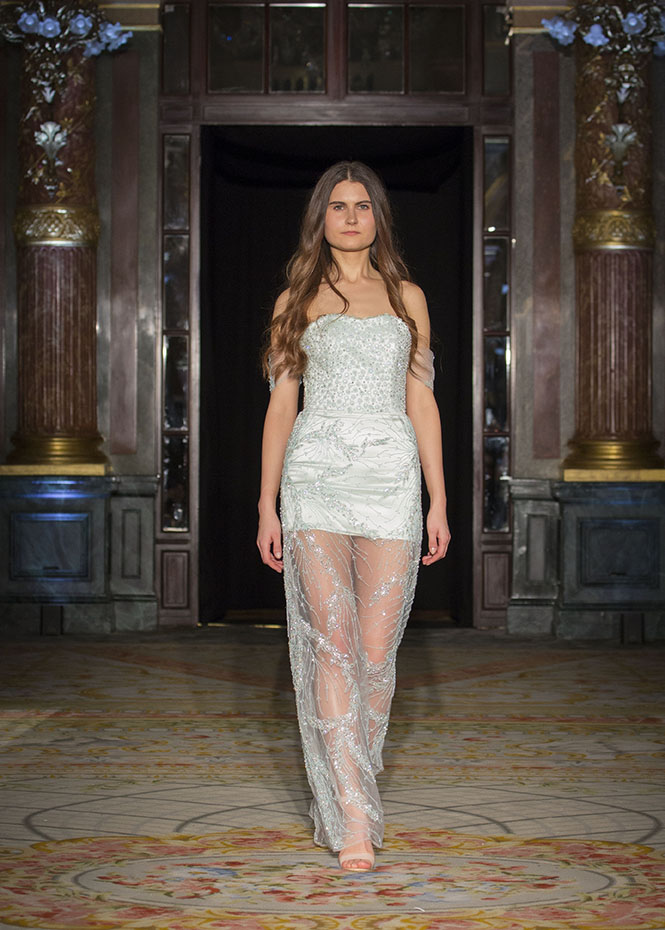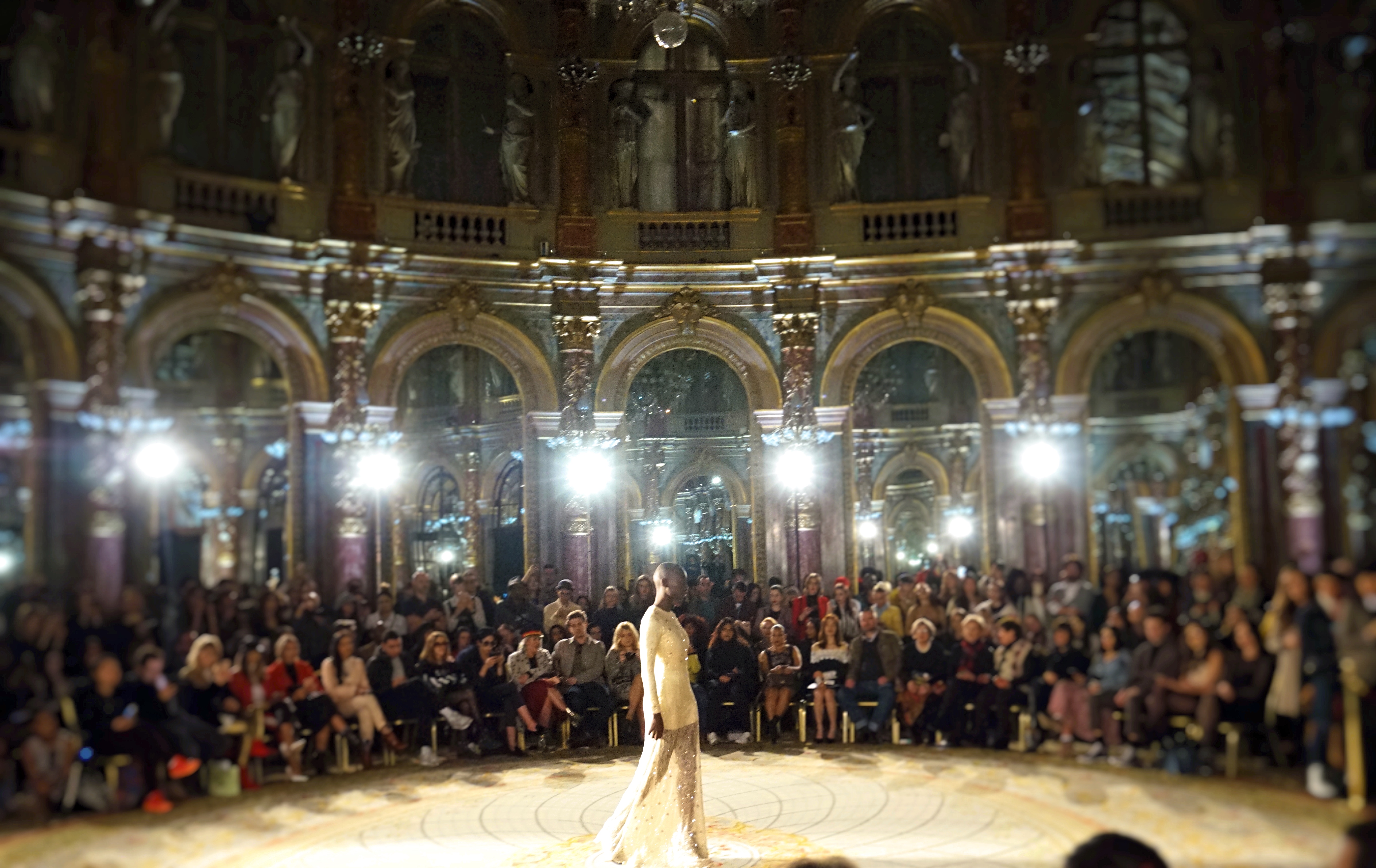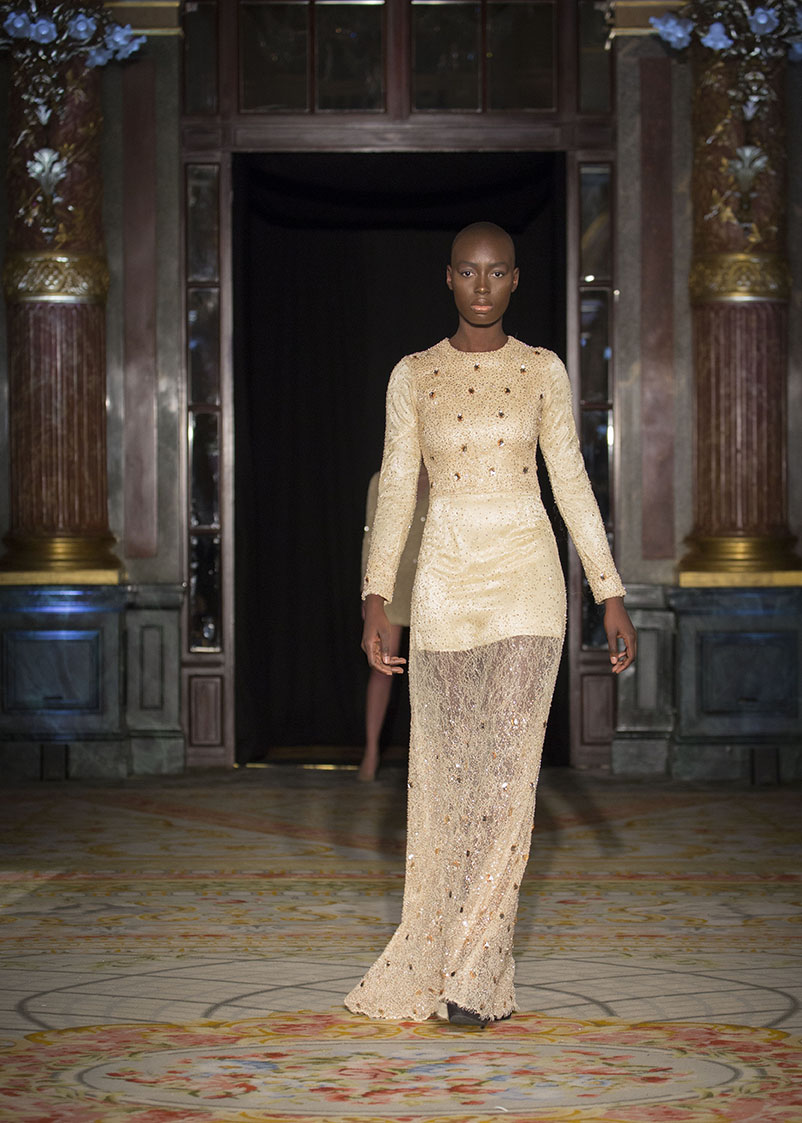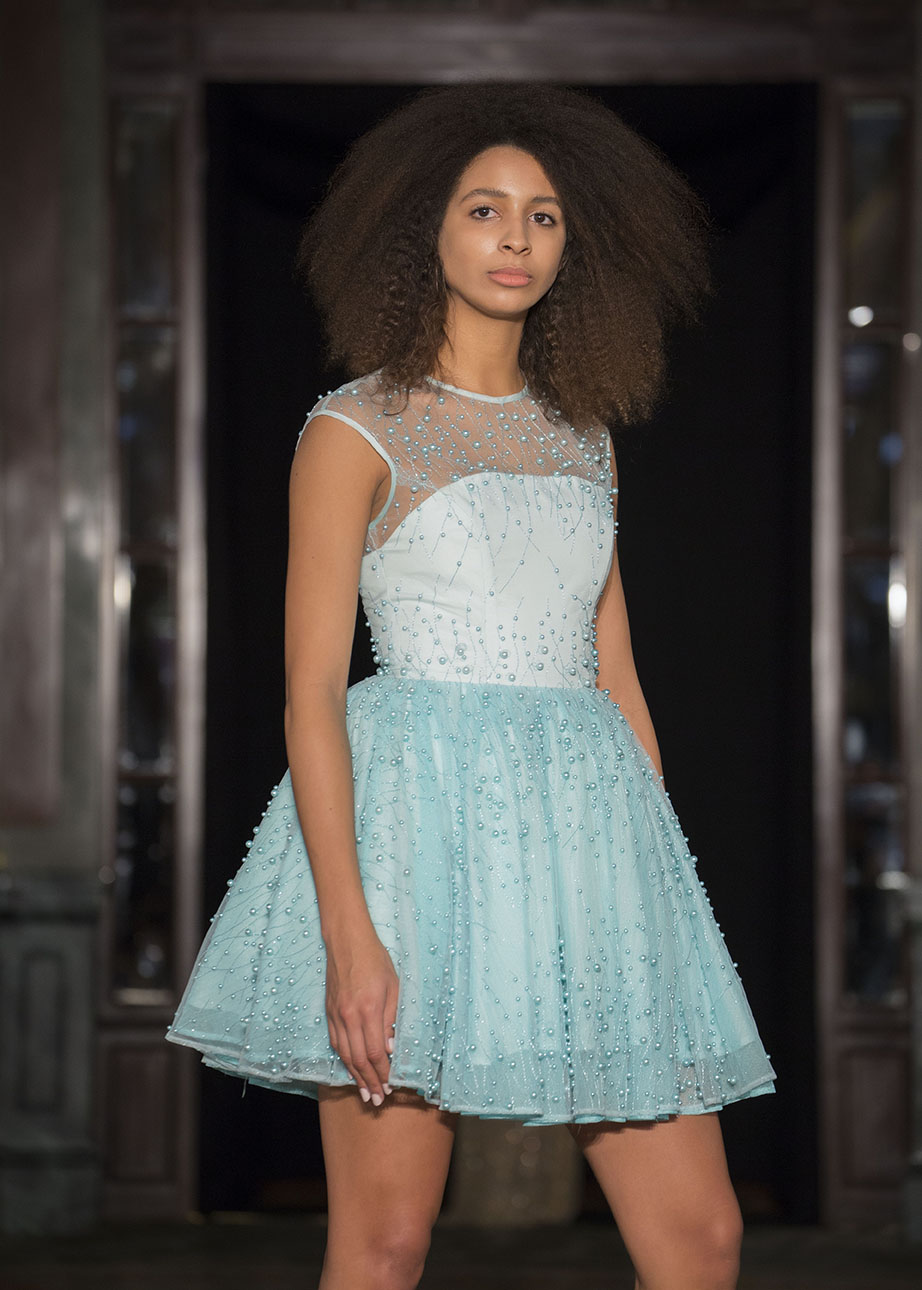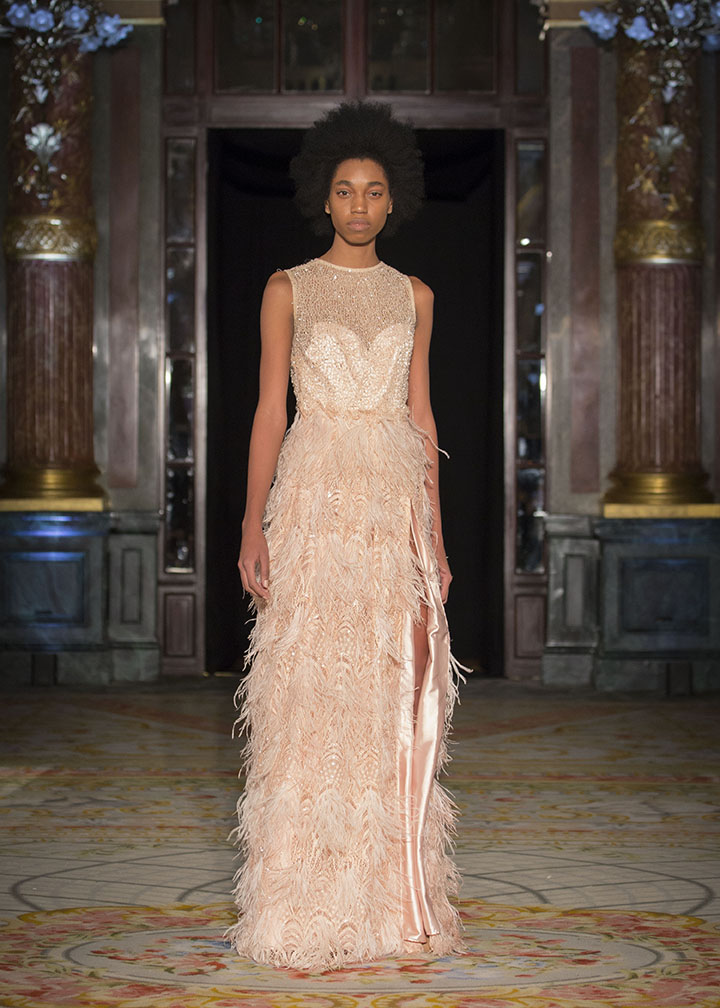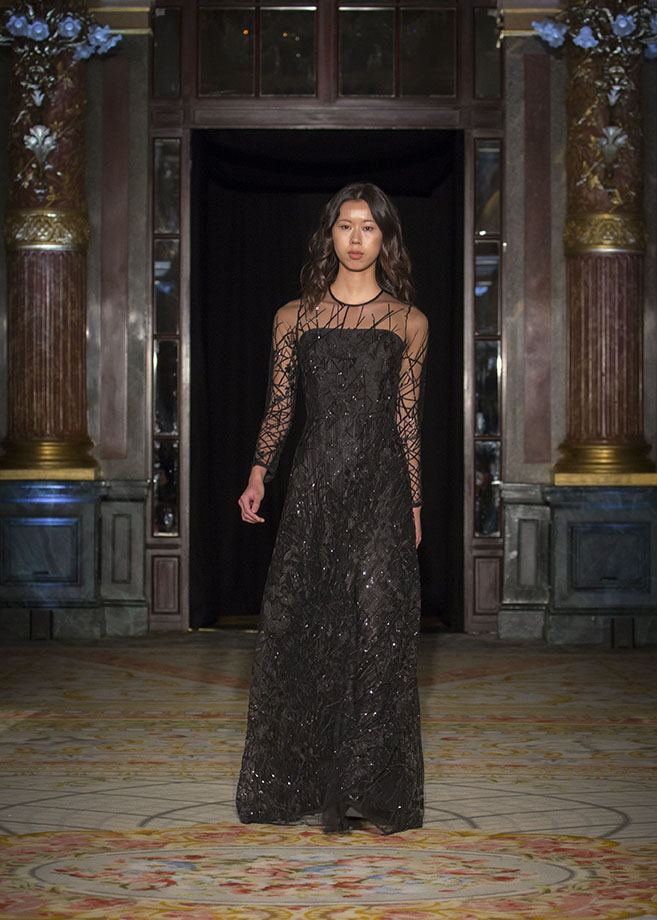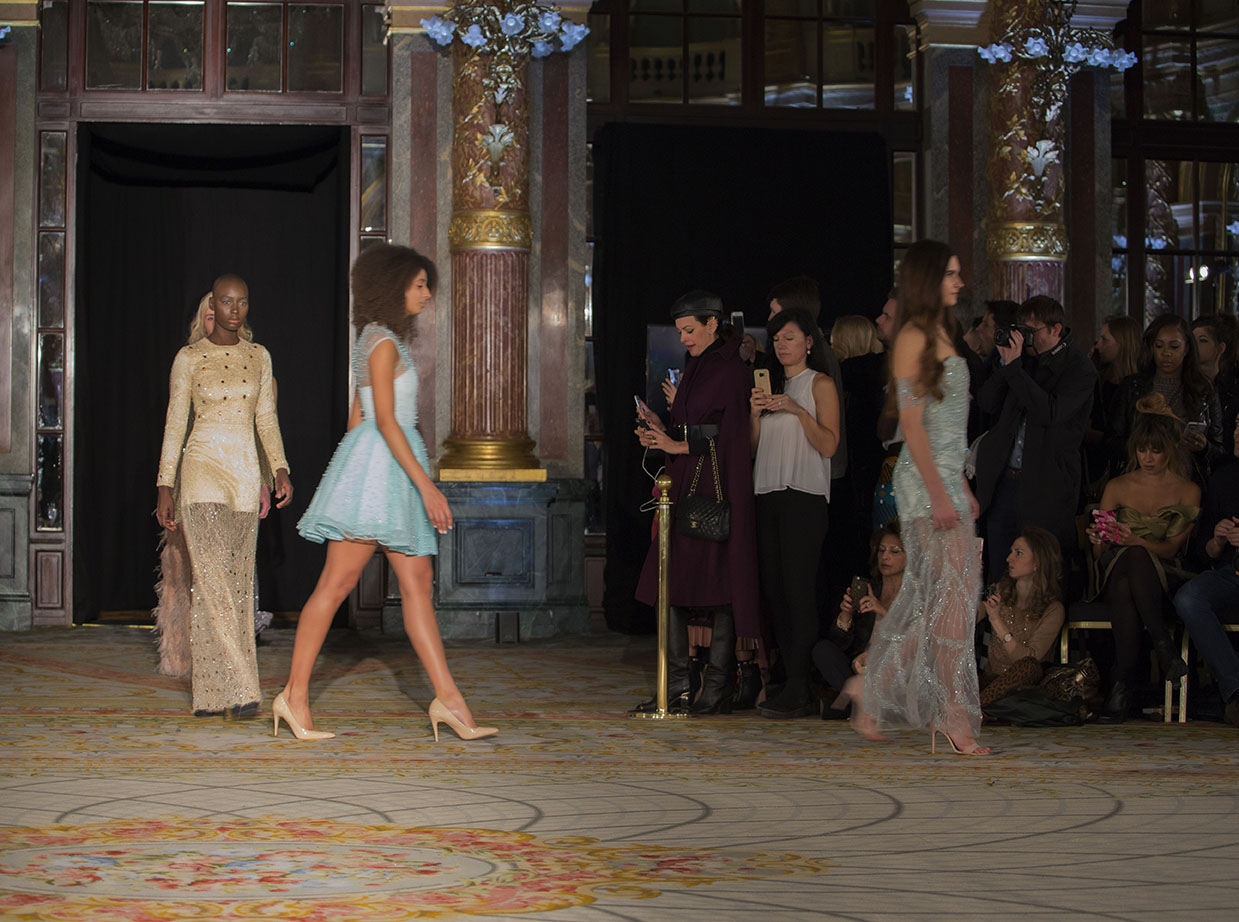 ELLAE LISQUE
Alors ici j'avais beaucoup aimé une robe en particulier. Par ses pièces, la créatrice montre une femme sexy qui a bon goût. On retrouve beaucoup de paillettes, de décolletés plongeants et de robes fendues.
La robe sur laquelle j'ai eu un coup de coeur c'est la noir juste en dessous ! Bon elle est transparente mais le décolleté avec le chocker et les manches longues font qu'elle est juste magnifique ! 
🇬🇧 So here I really like a particular dress. Through her pieces, the designer shows a sexy women who has a good taste. We find a lot of sparkles, plunging necklines and slit dresses.
The dress I had a crush is the black one below! It's see-through but the plunging neckline with the chocker and the long sleeves made that it's a gorgeous dress!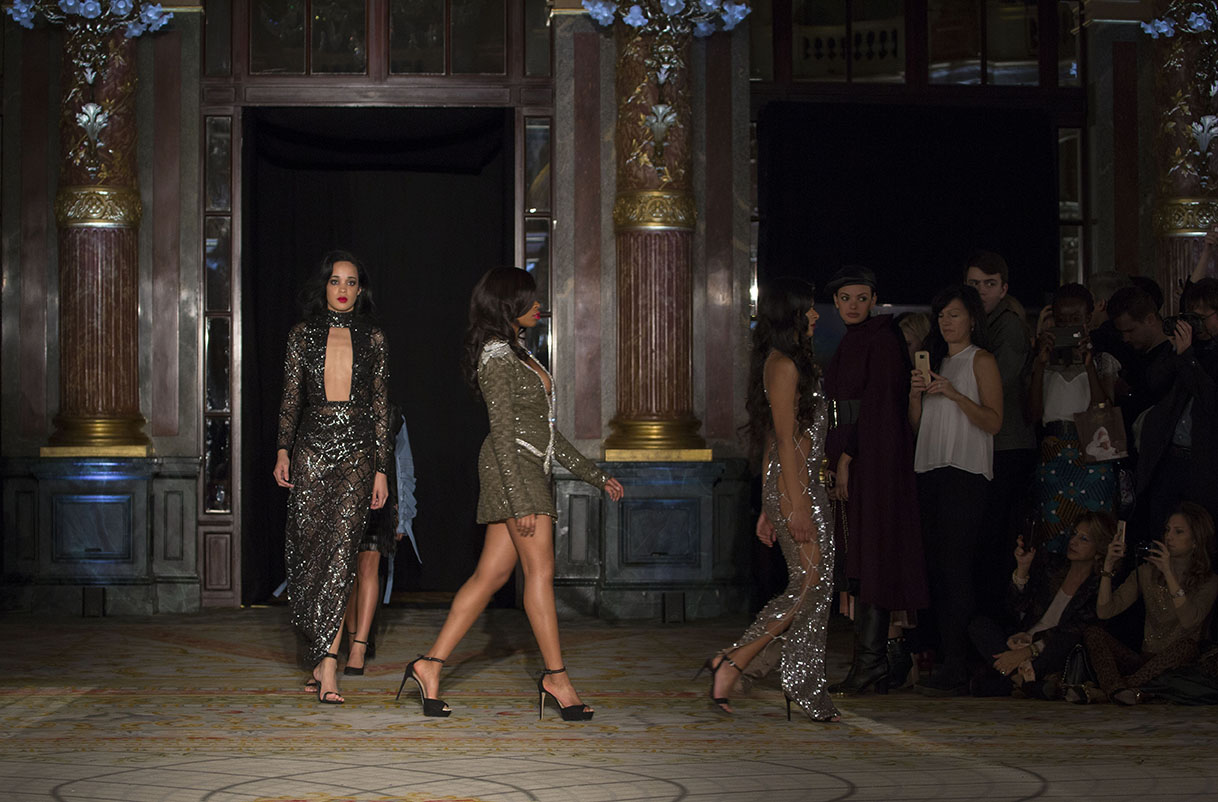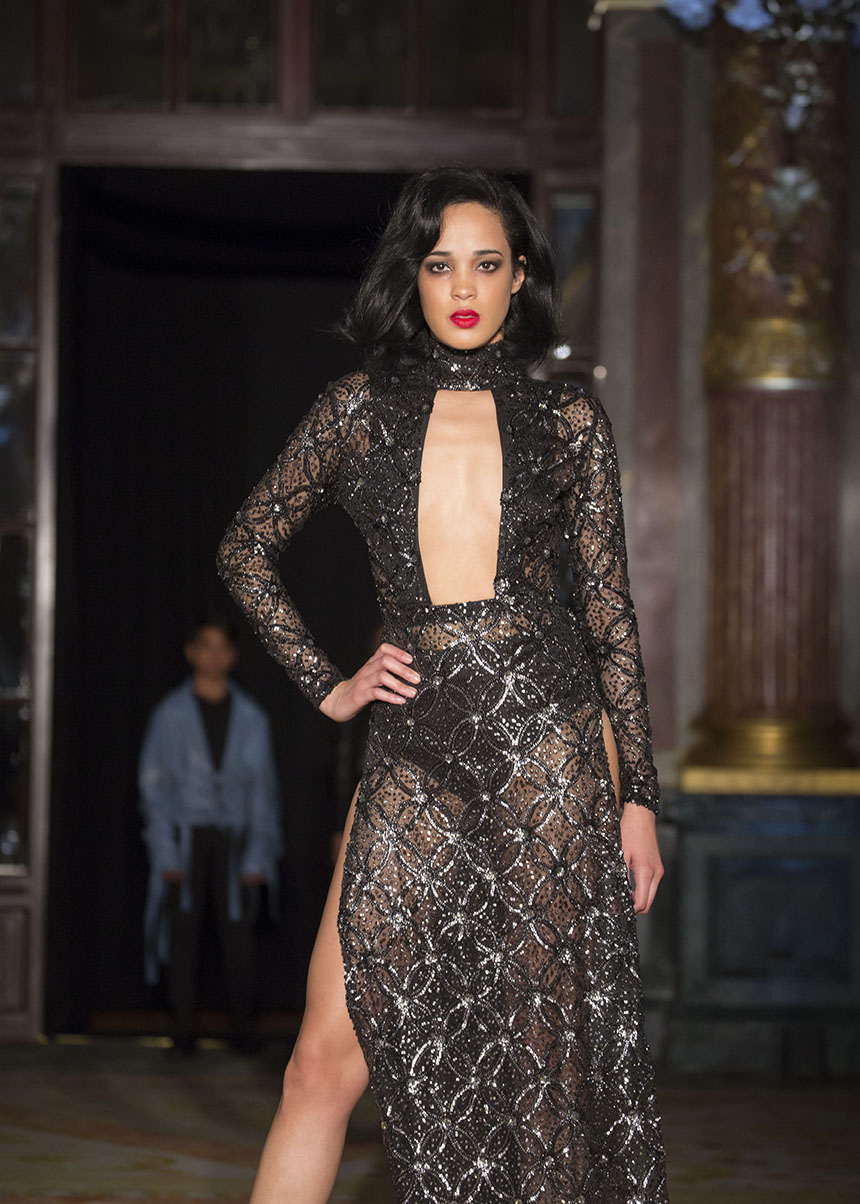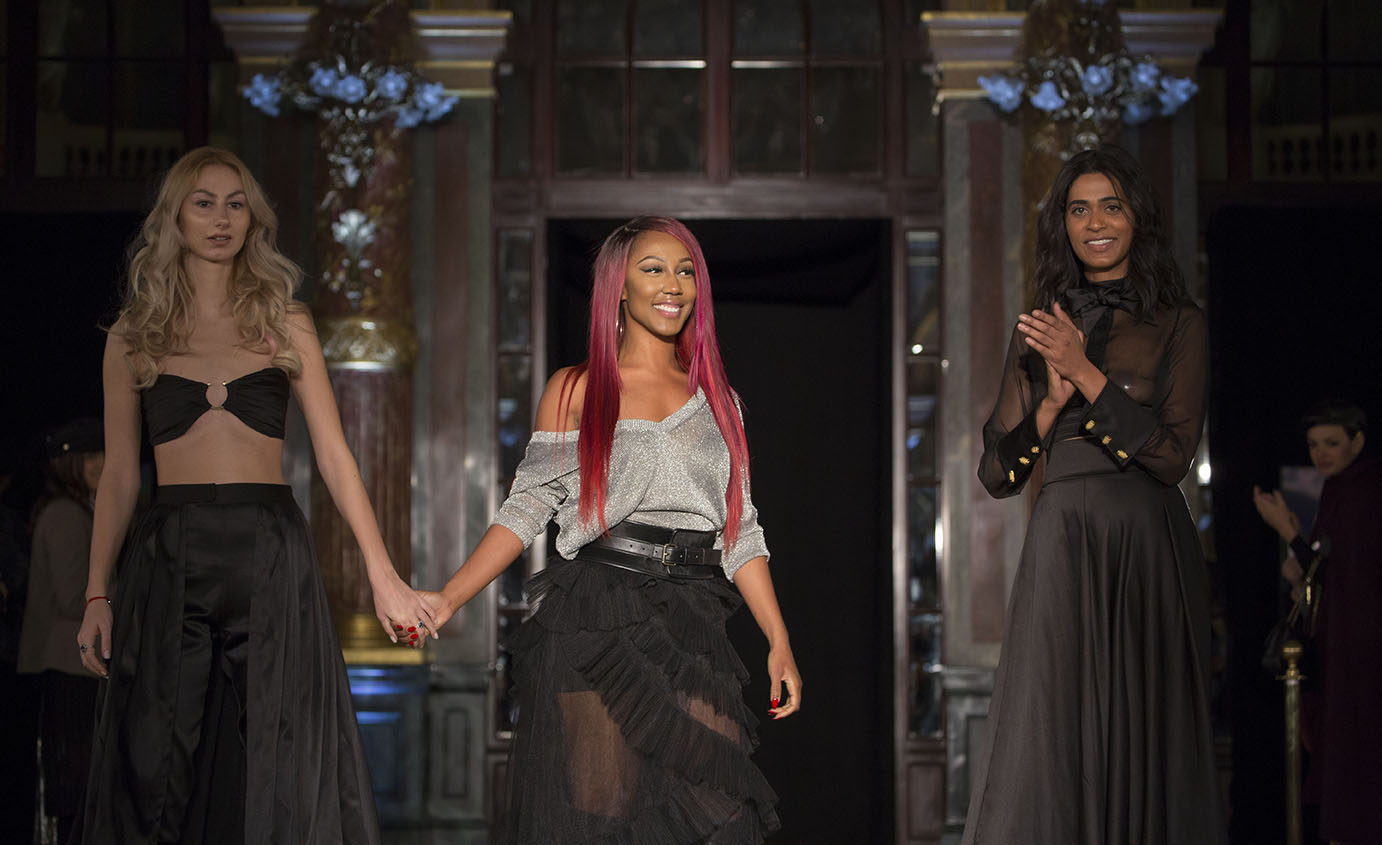 GROUPE 2 :
LeVico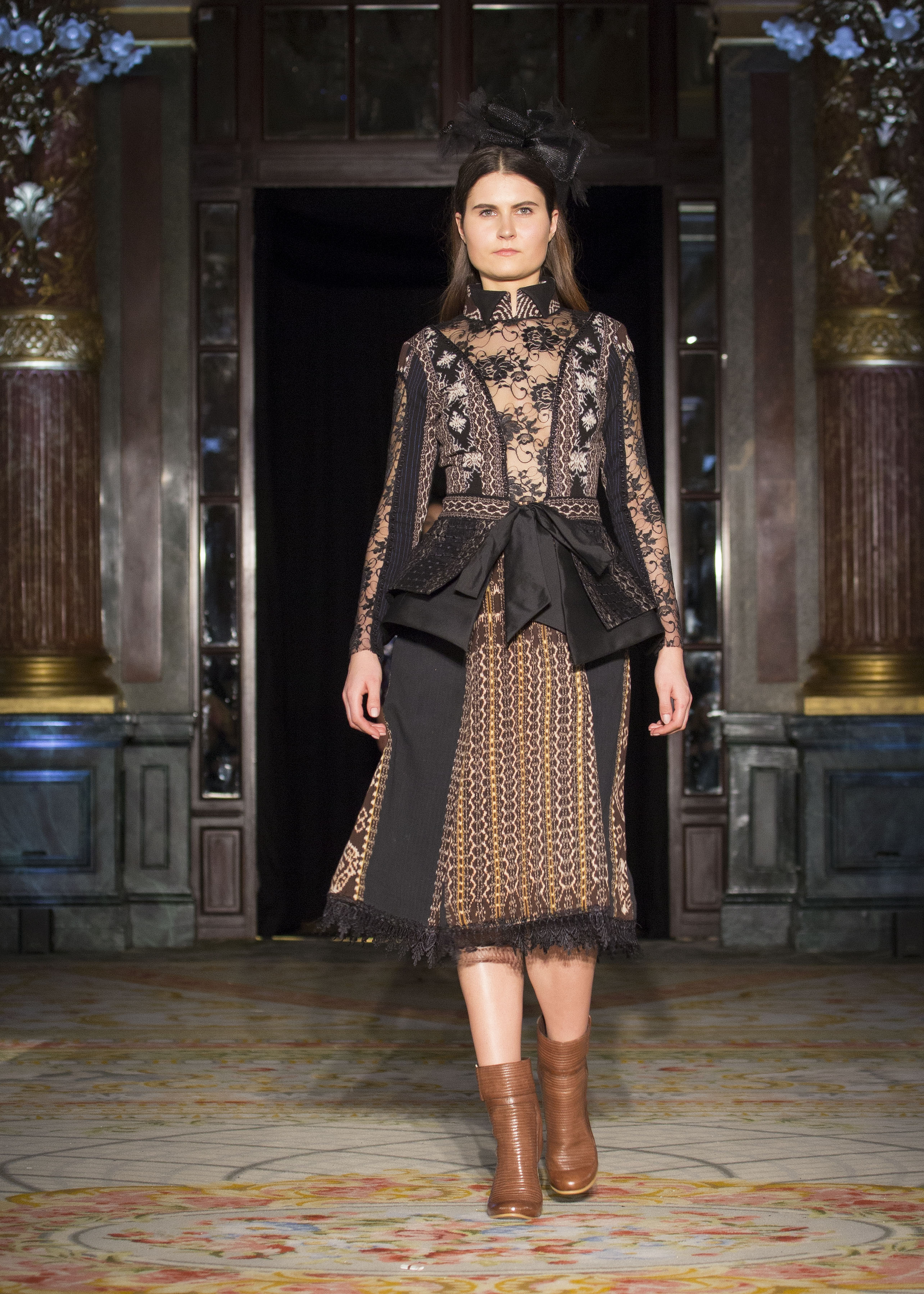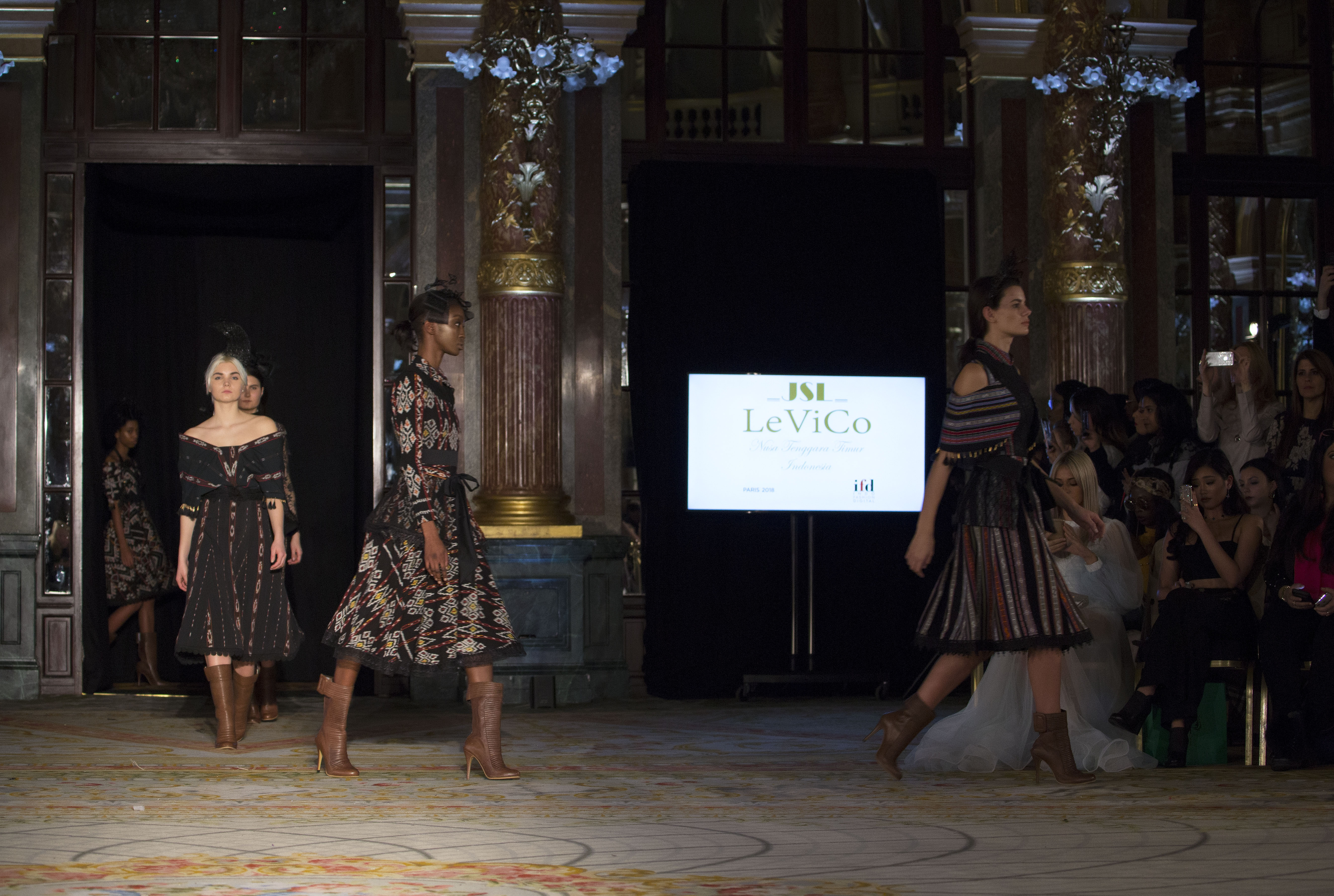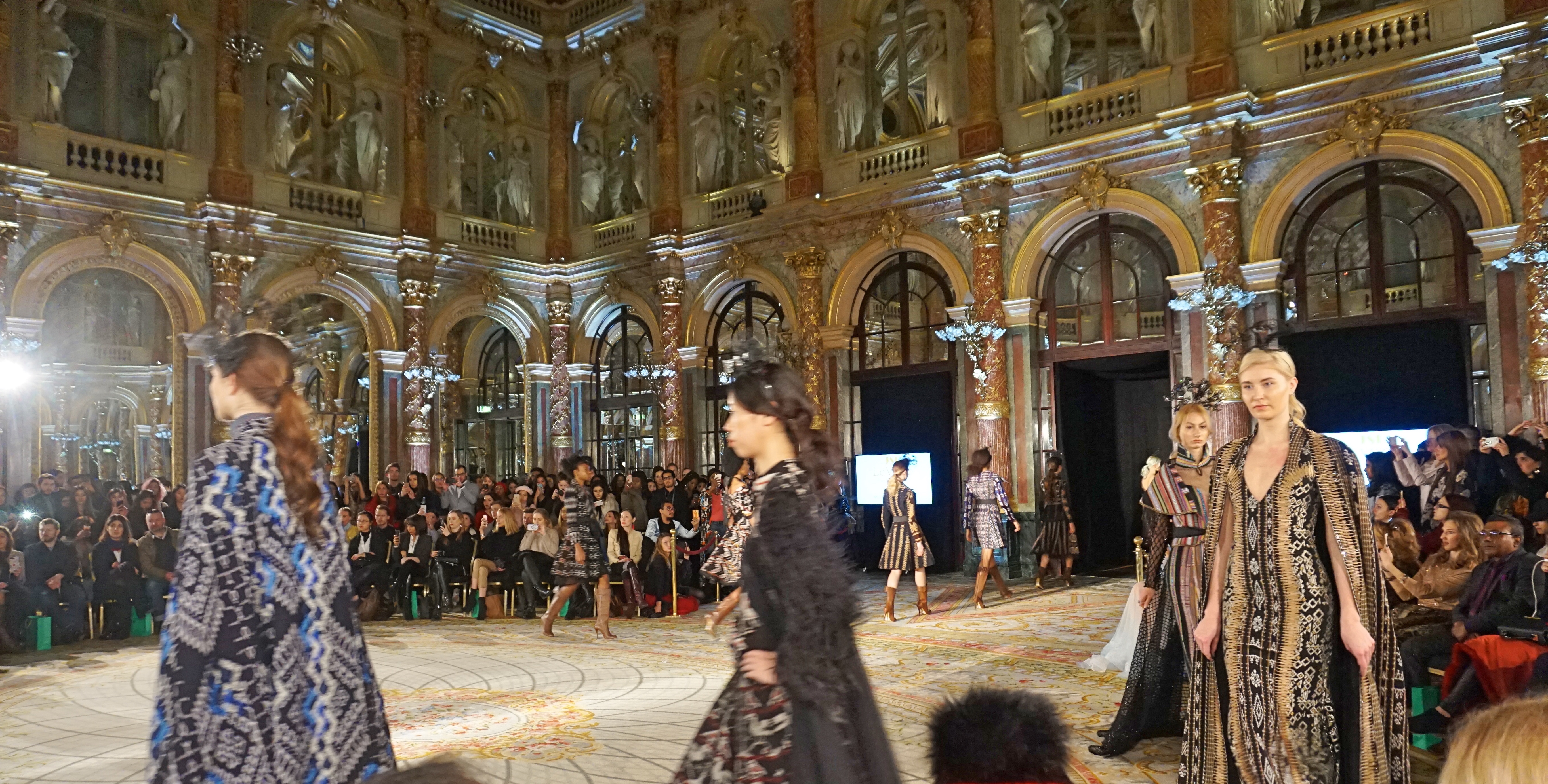 Dernier défilé de l'évènement :
ROUBA G 
Mon numéro 1 parmi tous les défilés ! Toute la collection est sublime et très pointue ! Des robes faites de matières délicates, un travail immense derrière et des couleurs douces et pastels comme je les aime ! Des pièces élégantes et glamour qui font rêver !
🇬🇧The last show of the event
My number 1 among all the shows! All the collection is sublime and sophisticated! The dresses made with delicate fabrics, a huge work behind and soft and pastel colors as I like! Elegant and glamorous pieces that make you dream!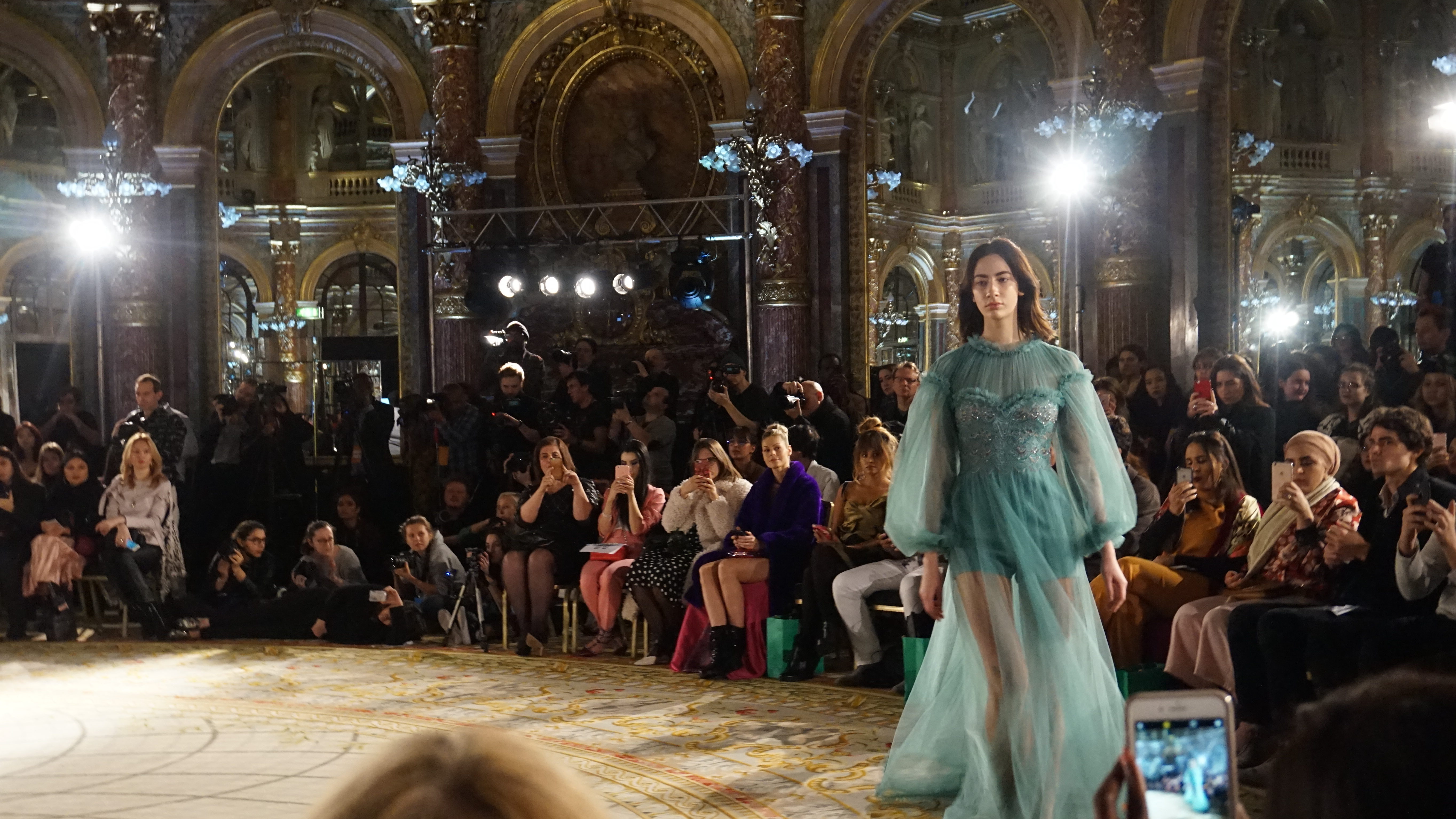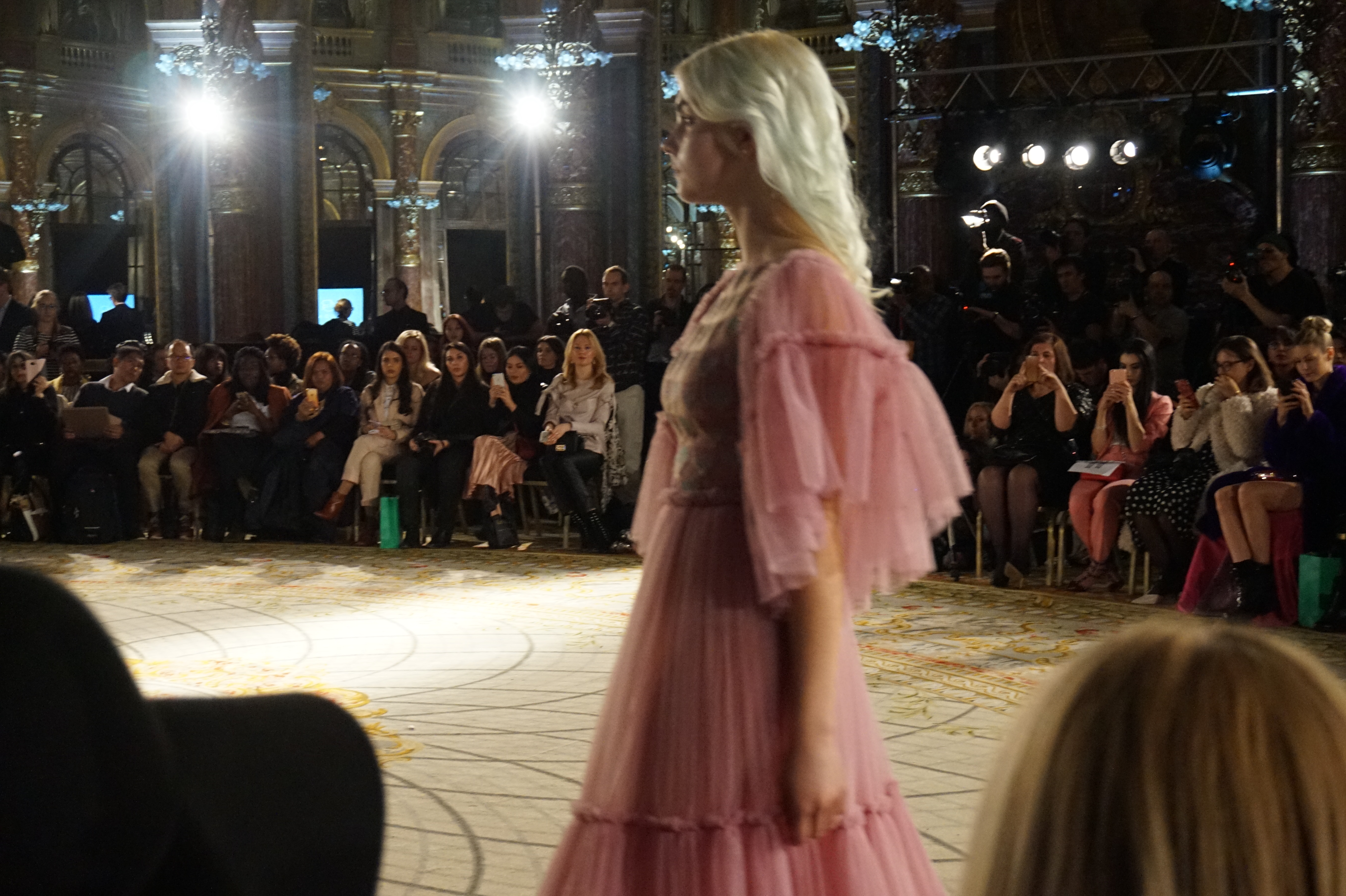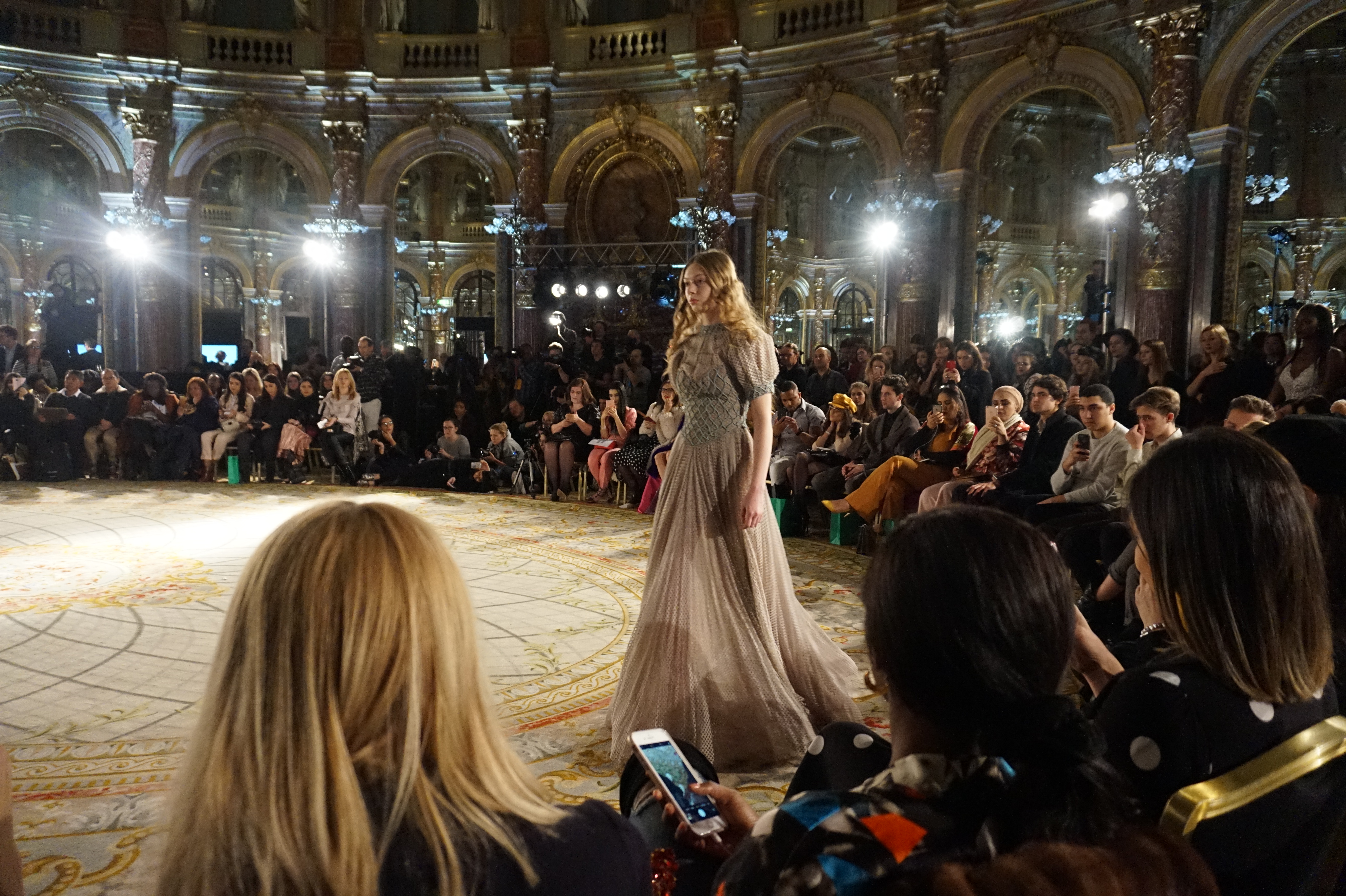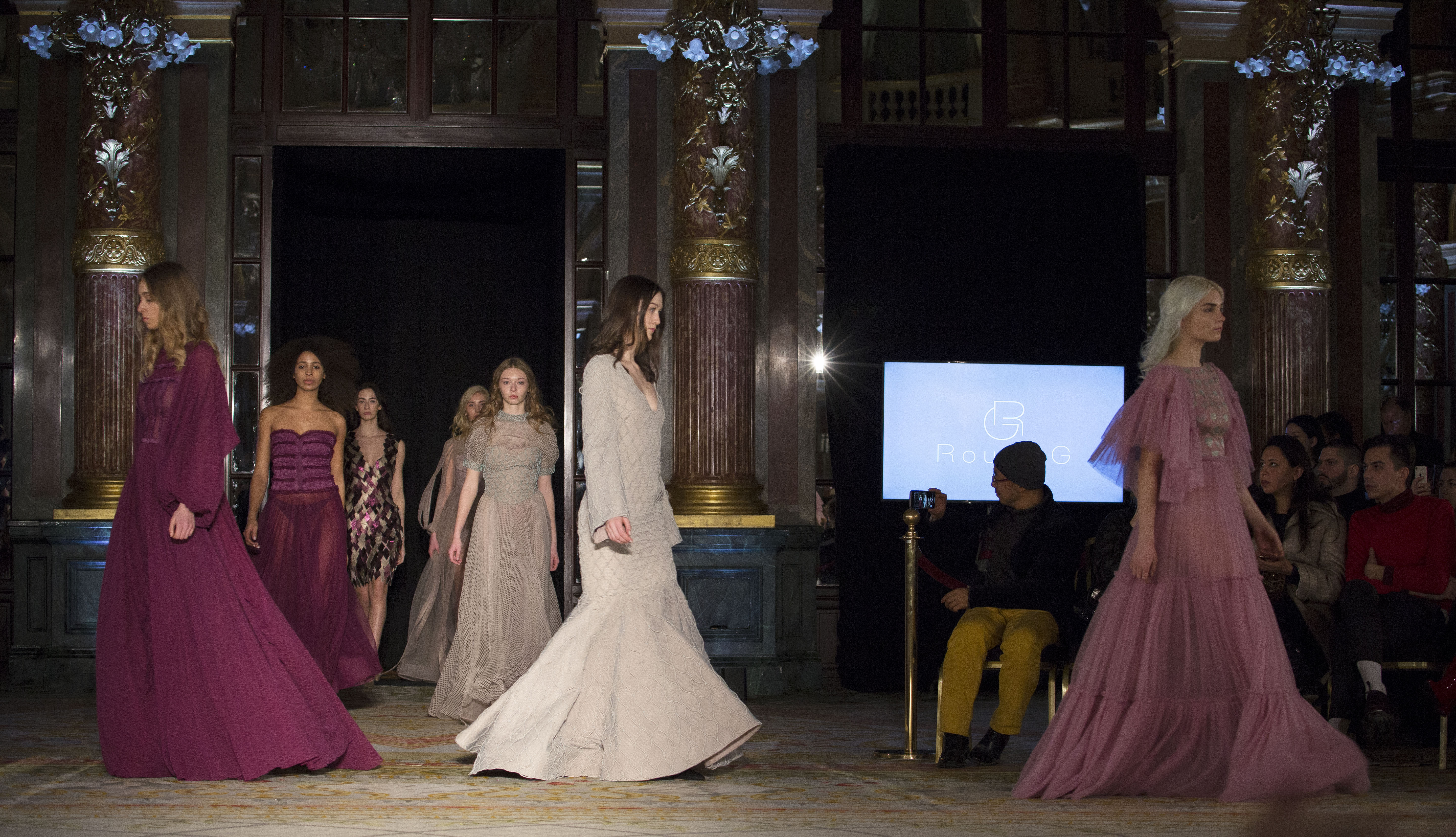 ---
LE LIEU // THE VENUE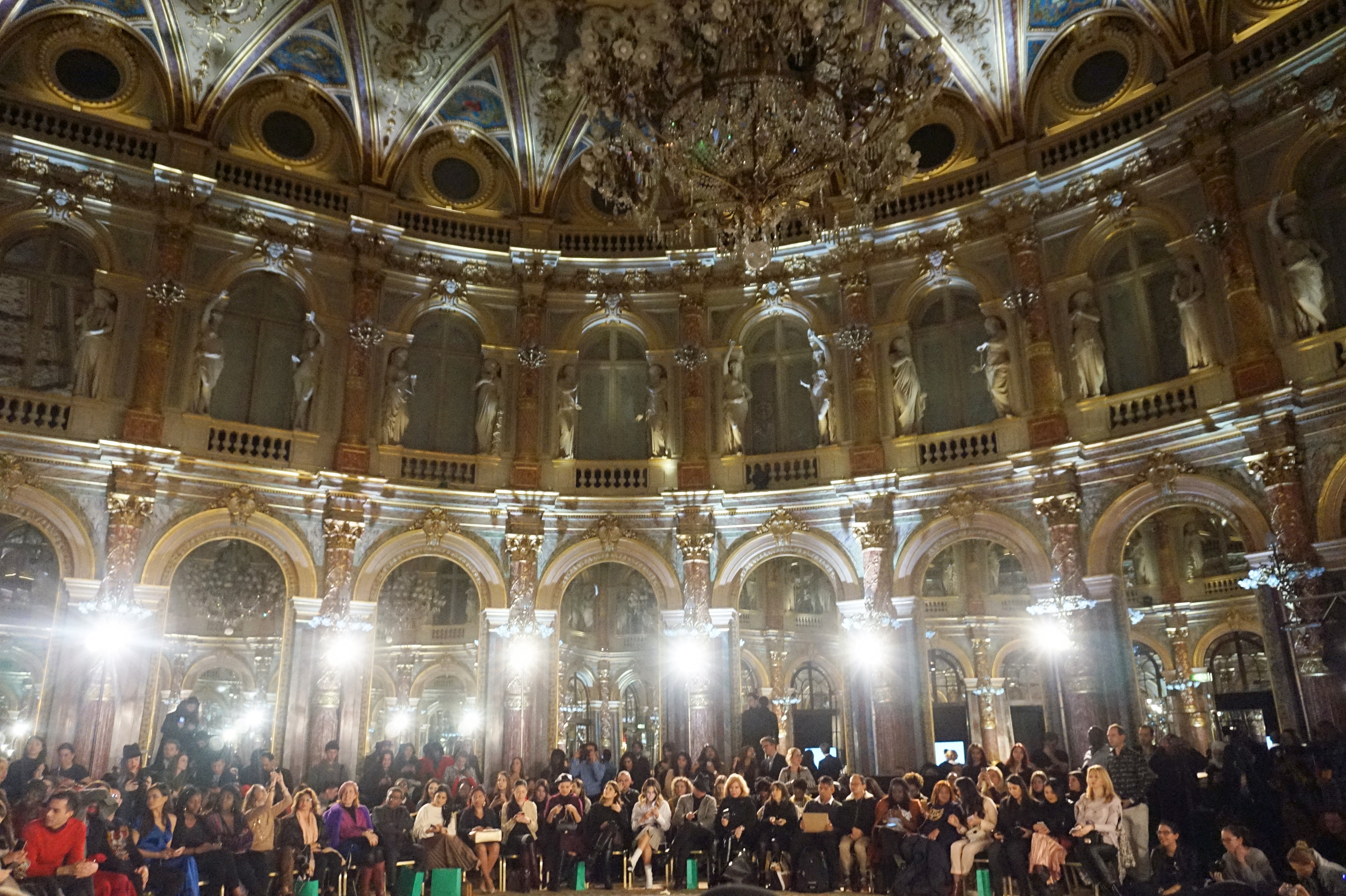 Shop mon look / Shop my closet

---
Découvrez les autres events durant la semaine de la mode ici.
Discover the other events during the Fashion Week here.