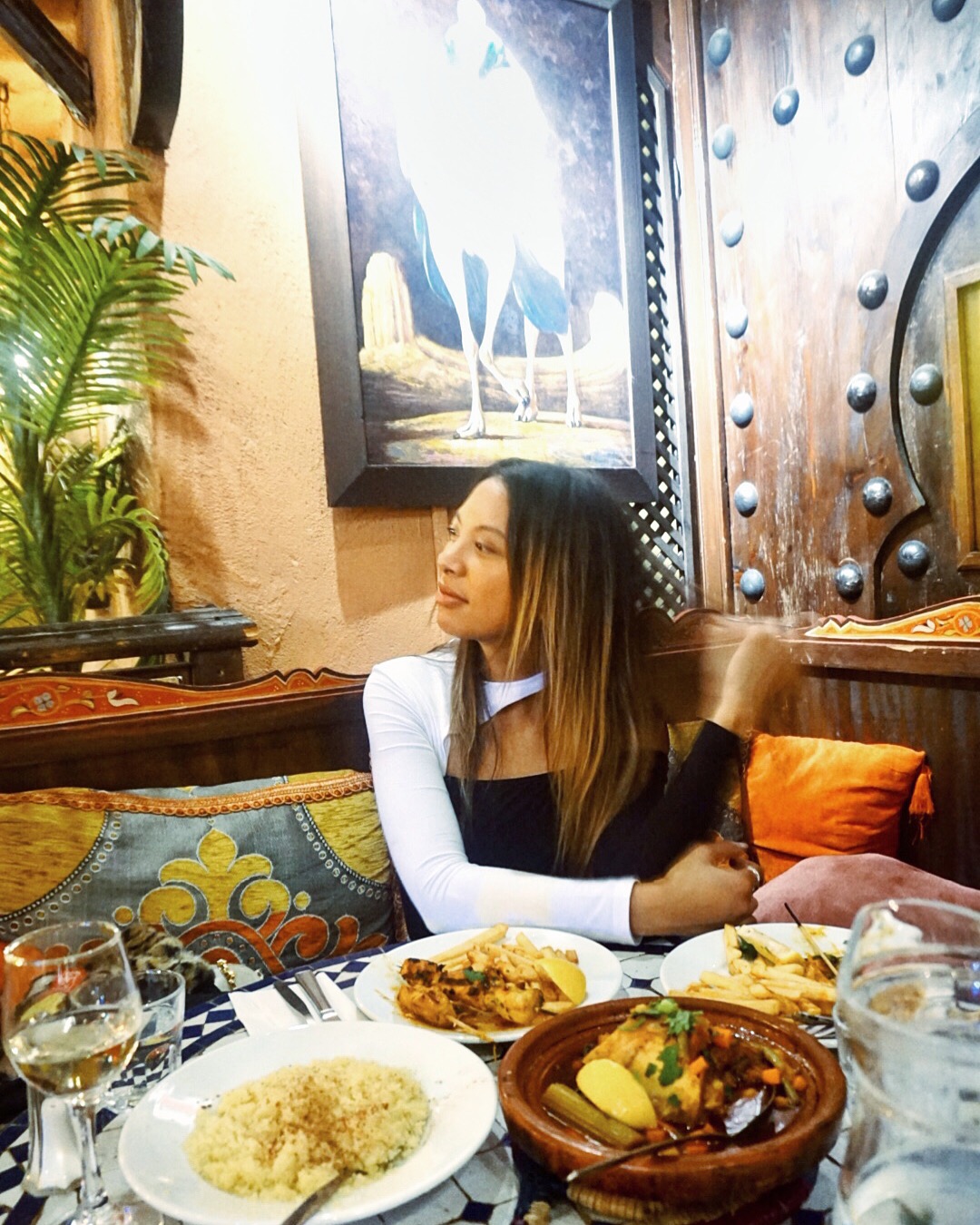 SOUK MEDINA LONDON – North african cuisine in the middle of Covent Garden.
When I go to London, I always go to this lovely place for dinner. I love the food and the interior deco. Very oriental, it's like you're in Marrakech. A change of scenery! If you like shicha, you can chill there with tea – the perfect combo, right?! 🙂
But what I like most, during the evening while you have dinner, you can experience belly dancing shows and Arabic music. Yeah there's a very cool ambiance! Souk Medina is actually one of my favorite spots in London, I always have good moments.
This time a friend of mine brought me there, she's also a blogger. The story: as it was the Fashion Week, some designers were presentating their designs in the middle of the street in front of the restaurant. After enjoying the show, we were invited to dine in and to try the special menu "Fashion Week". For starter, we had a shared platter of humous and fallafel, with kefta chermoula (meatballs), feta cheese and pita breads, then for main course, we shared chicken tagine and grilled chicken brochettes, served with a delicious semolina of course. We finished with some traditional desert, Baklava & Turkish delights which are pieces of puff pastry with pistachio and almonds. Everything was just perfect, I recommend this place if you go in the city, then it's in the middle of Covent Gardent, one of the popular areas of London.
Address: 1a Shorts Garden, London WC2H 9AT.
Website here
***
SOUK MEDINA LONDON – Une cuisine Nord Africaine en plein milieu de Covent Garden.
Quand je suis de passage à Londres, je vais toujours faire un petit tour dans ce lieu magnifique pour dinner. J'adore la nourriture et la décoration. Très orientale, tu te croirais vraiment à Marrakech. Un dépaysement total ! Si vous aimez la chicha, vous pouvez profiter de cet endroit en dégustant un bon thé, un parfait combo n'est-ce pas ?
Mais ce que j'aime le plus c'est que le soir durant le diner, des danseuses viennent donner un petit show de danse du ventre sous des musiques orientales. Oui, il y a vraiment une bonne ambiance ! Souk Medina est un de mes lieux favoris ici à Londres, je passe toujours de bons moments.
Cette fois-ci une amie m'a proposé d'y aller, elle est également blogueuse. L'histoire : Comme c'était la Fashion Week, des créateurs ont présenté quelques pièces de leur collection, qui a eu lieu en plein milieu de la rue en face du restaurant. Après avoir profité de cela, nous avons donc été invité à diner et à essayer le menu spécial "Fashion Week". En entrée, nous avons eu une assiette à partager de houmous et de fallafel avec des kefta chermoula (des boulettes aux herbes), ainsi que de la feta et du pain pita. Par la suite en plat général, nous avons dégusté une tagine au poulet et des brochettes grillées aux poulets également, tout cela accompagné de la semoule bien entendu. En dessert, nous avons eu des pâtisseries traditionnelles, des délices Baklava & Turque qui sont des pâtes feuilletées avec de la pistache et des amandes. Tout était absolument parfait, je recommande cet endroit si vous passez à Londres, de plus c'est situé en plein milieu de Covent Garden un des quartiers populaires de Londres.
Adresse : 1a Shorts Garden, London WC2H 9AT.
Site web ici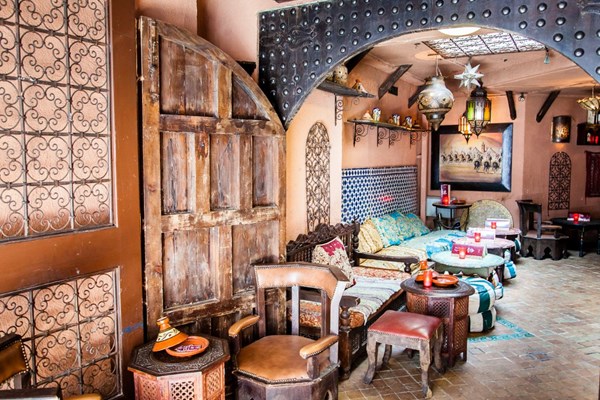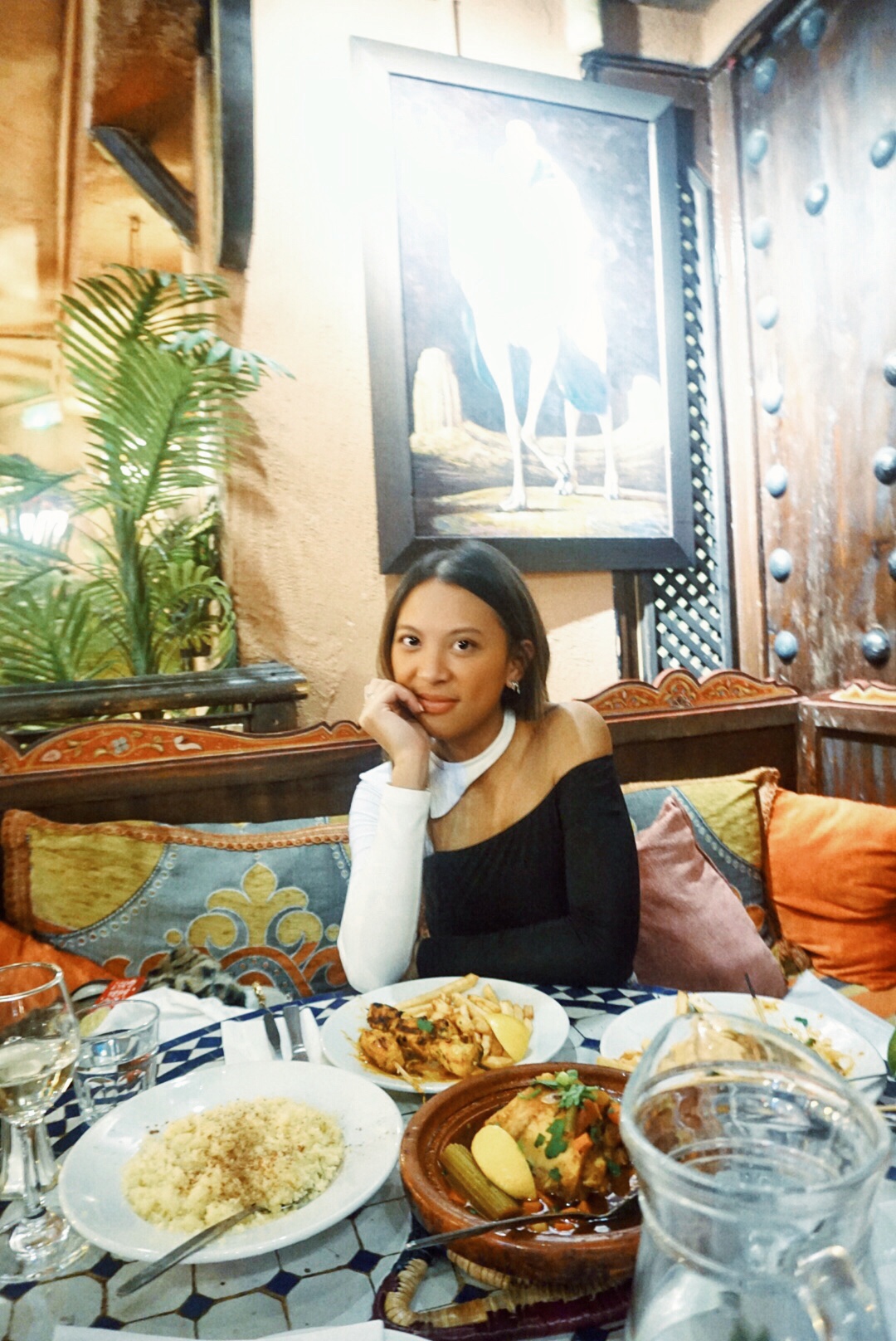 ---
Other places to try in London, here. 
Autres lieux à tester dans Londres, c'est par ici.