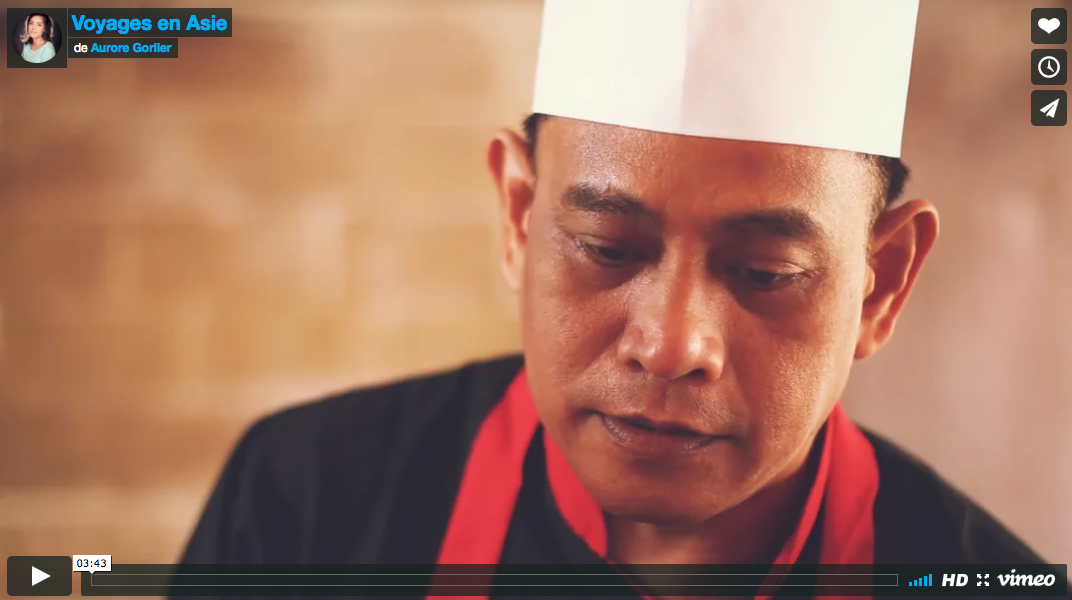 Hi everybody!
Back from my spring break in Djerba, I'm happy to reveal you this new place recently opened. The first of April of 2017 Voyages en Asie means "Travels across Asia" has opened his doors to welcome the lovers of Asian cuisine, located in the middle of Midoun, a small town at the north-east of Djerba. It's the first and only one Asian restaurant of the island. 
You're going to tell me how strange is it! A French guy opens his Asian restaurant in Tunisia. But yes, believe me! Bernard, husband of my Auntie, has successfully brought 5 Asian countries together, which he has traveled during these last few years. The restaurant Voyages en Asie offers Thaï, Vietnamese, Chinese, Japanese and of course Filipino cuisine whose my family is originally from.  The menu mainly offers the specialities of the countries like spring rolls, makis, cantonese rice, beef with onions, chicken adobo or gambas with coconut milk… All of these dishes are cooked by the Chef Ray, who came straight from Philippines. Dishes that will give you the appetite!
About the decoration, the restaurant provides a traditional, peaceful and friendly atmosphere, with Chinese hanging lamps, amazing landscapes on the walls and a nice background music, to accompany you during your tastings and moments of escape as though you were there!
Voilà, I'm not going to tell you more about it, come and discover the place if you are in Djerba. I'm sure you're going to love it!
Again well done to the Roussel family! Wish you all the best and success for this new baby. This is an incredible adventure that has just begun! 
PS: Don't hesitate to share your feedbacks below! Thanks a lot and enjoy x
***
Coucou tout le monde !
De retour de mon "spring break" à Djerba, je suis heureuse de vous dévoiler ce nouvel endroit récemment ouvert. Le 1er Avril 2017 Voyages en Asie a ouvert ses portes pour accueillir les amoureux de la cuisine asiatique en plein centre de Midoun, petit village au nord est de Djerba. C'est le seul et unique restaurant asiatique de l'île.
Vous allez me dire que cela est assez étrange ! Qu'un français ouvre son restaurant asiatique en Tunisie. Mais oui oui, croyez-moi ! Bernard, mari de ma tante, a réunit avec succès 5 pays asiatiques qu'il a parcouru durant ces dernières années. Le restaurant Voyages en Asie vous propose de la cuisine Thaïlandaise, Vietnamienne, Chinoise, Japonaise et bien sur Philippine dont ma famille est originaire. La carte présente principalement les spécialités des pays tels que les nems, makis, riz cantonnais, boeuf aux oignons, poulet adobo ou encore gambas au lait de coco… Tout cela concocté par le chef Ray venu tout droit des Philippines. Des plats à en saliver !
Côté déco, une ambiance traditionnelle, zen et conviviale vous accueille, avec des lampions chinois suspendus, des paysages de folies sur les murs et une petite musique de fond, pour vous accompagner lors de vos dégustations et moments d'évasion comme-ci vous y étiez !
Voilà, je ne vous en dis pas plus, venez découvrir cet endroit si vous êtes de passage à Djerba dont je suis sûre cela vous plaira !
Encore bravo à la famille Roussel ! Je vous souhaite tout le meilleur et bien sûr grand succès pour ce nouveau bébé. C'est une aventure incroyable qui ne fait que commencer !
PS : N'hésitez pas partager vos avis ci-dessous. Merci !
---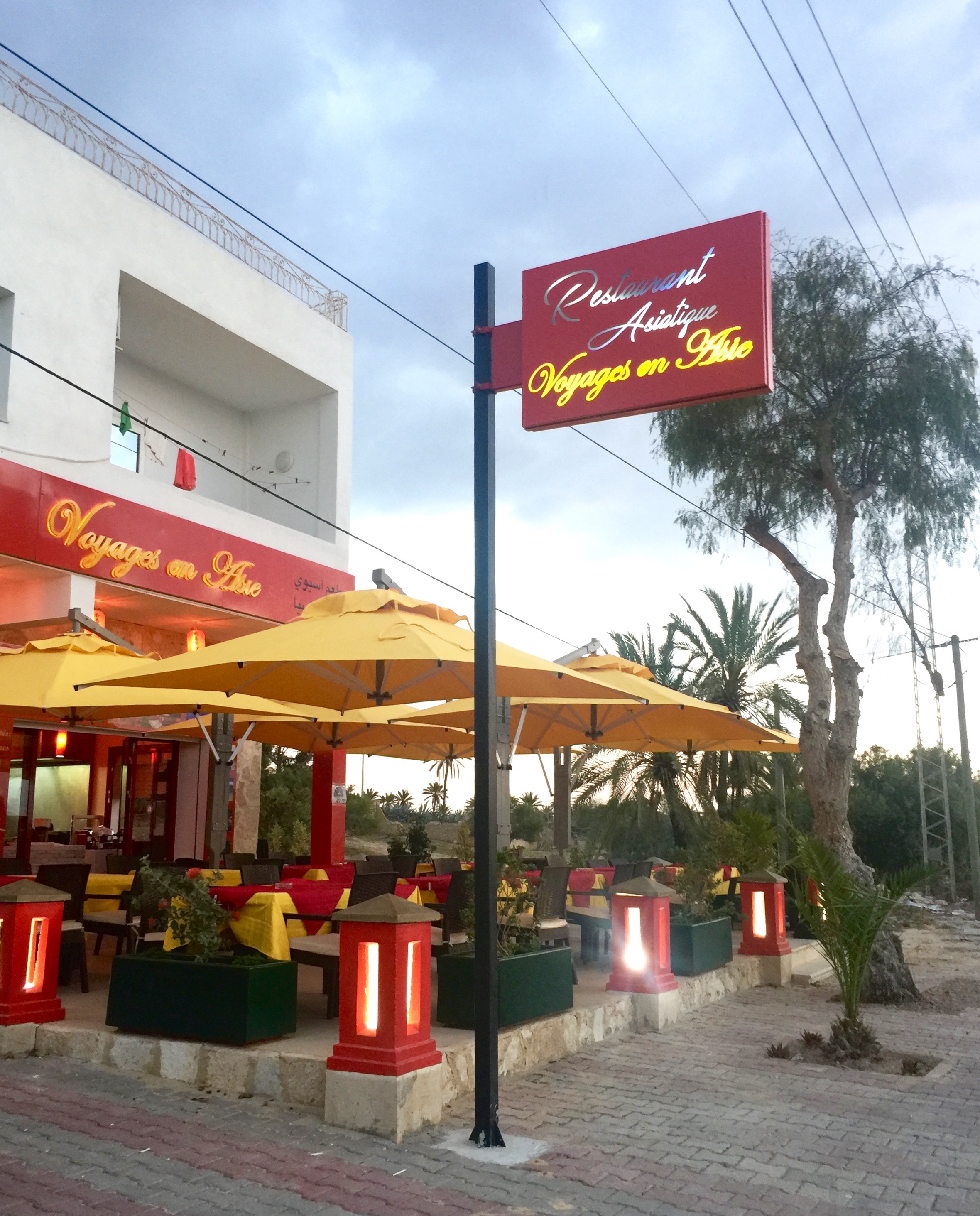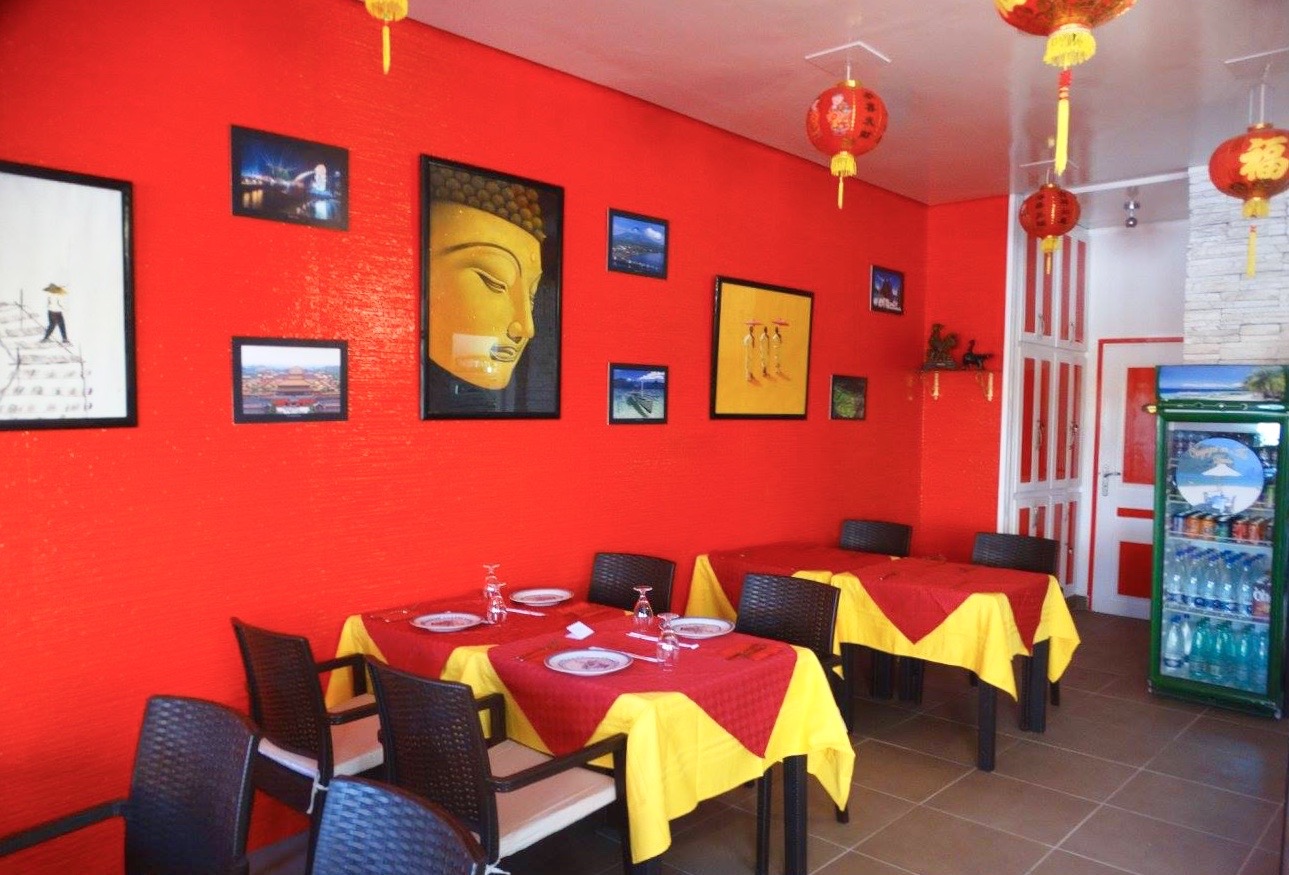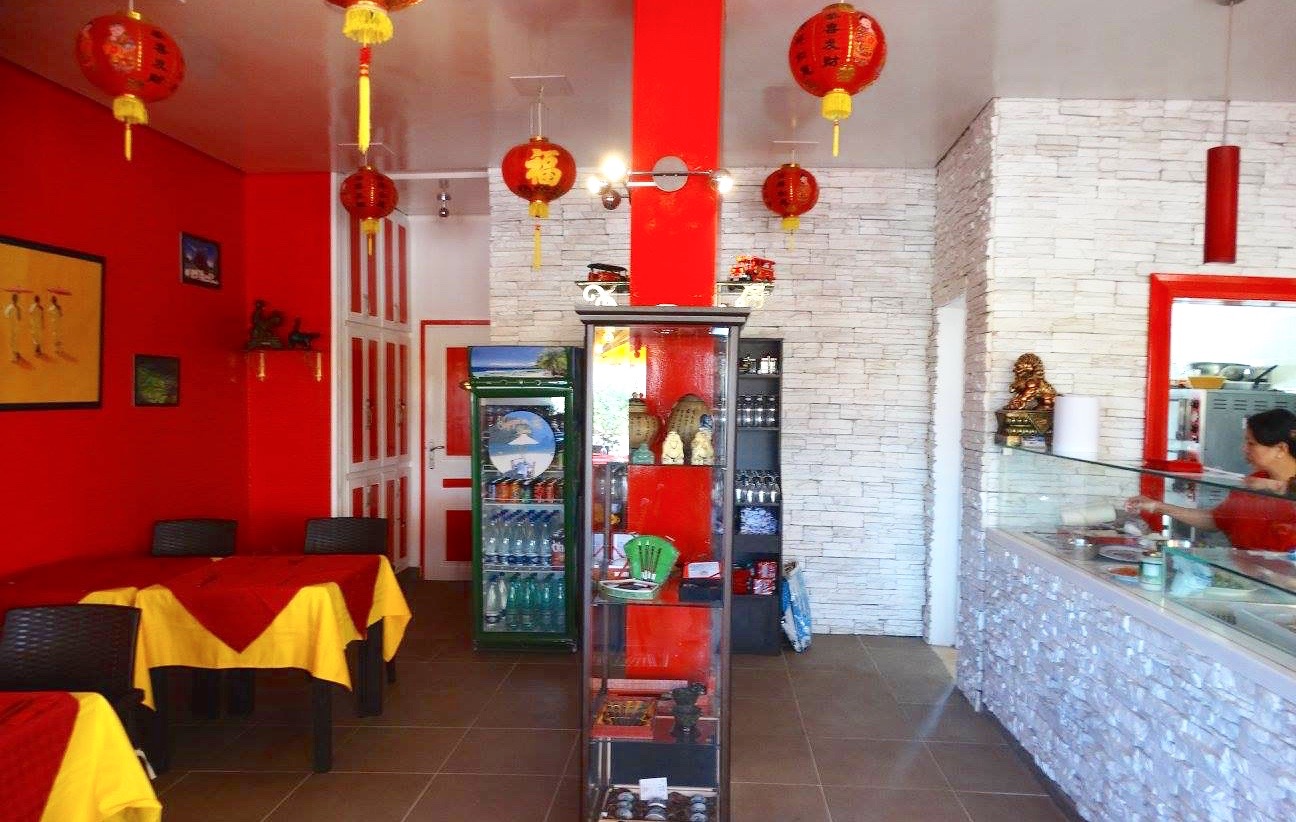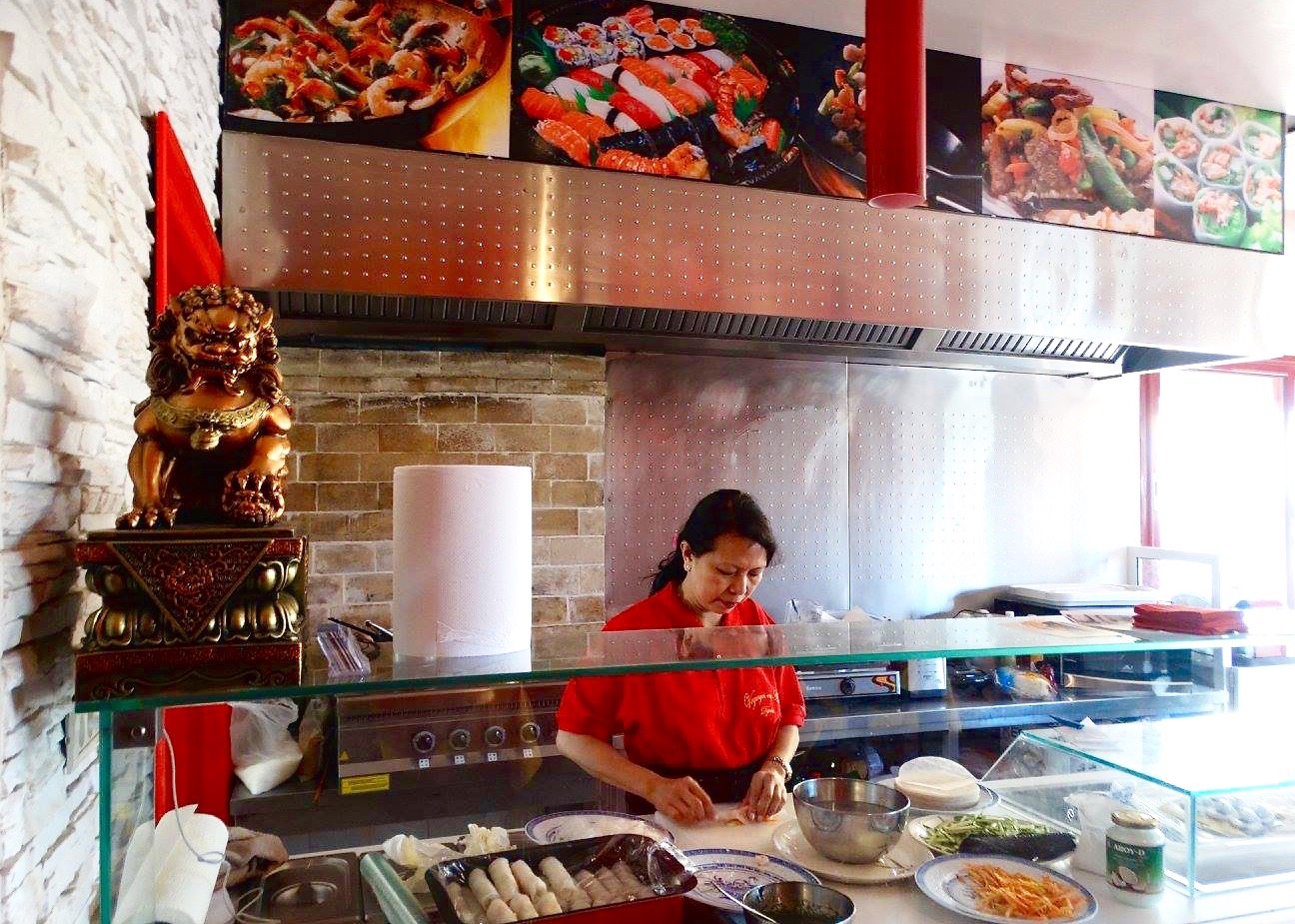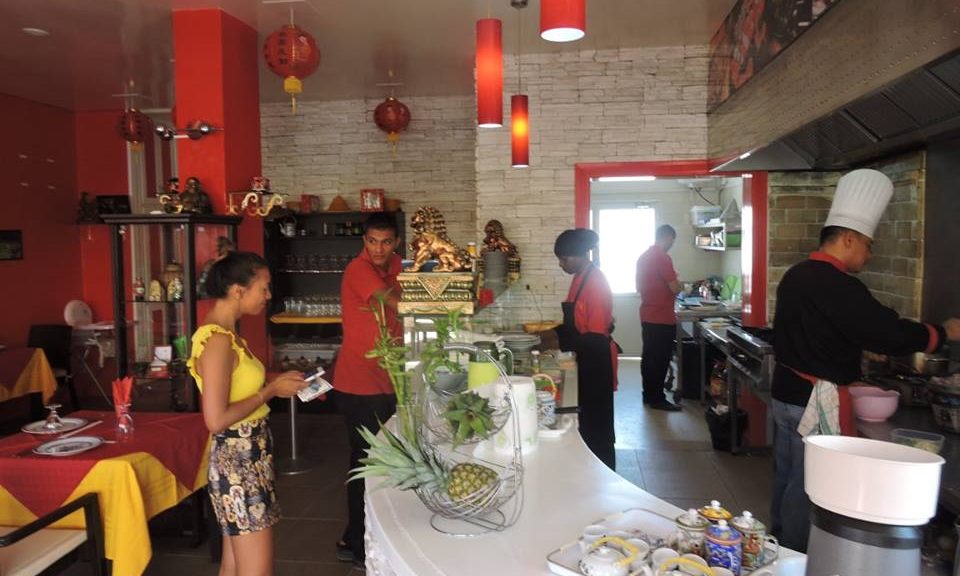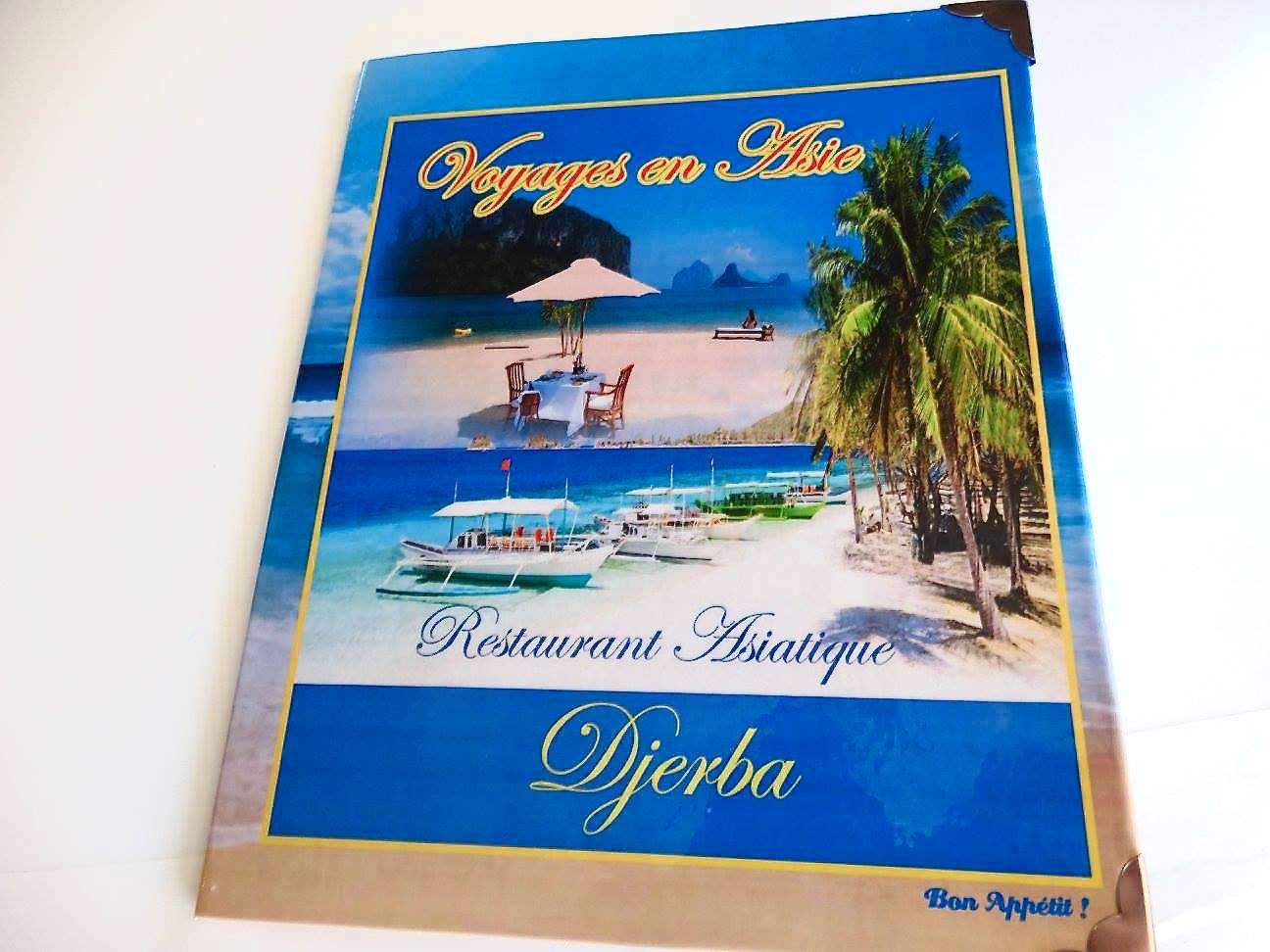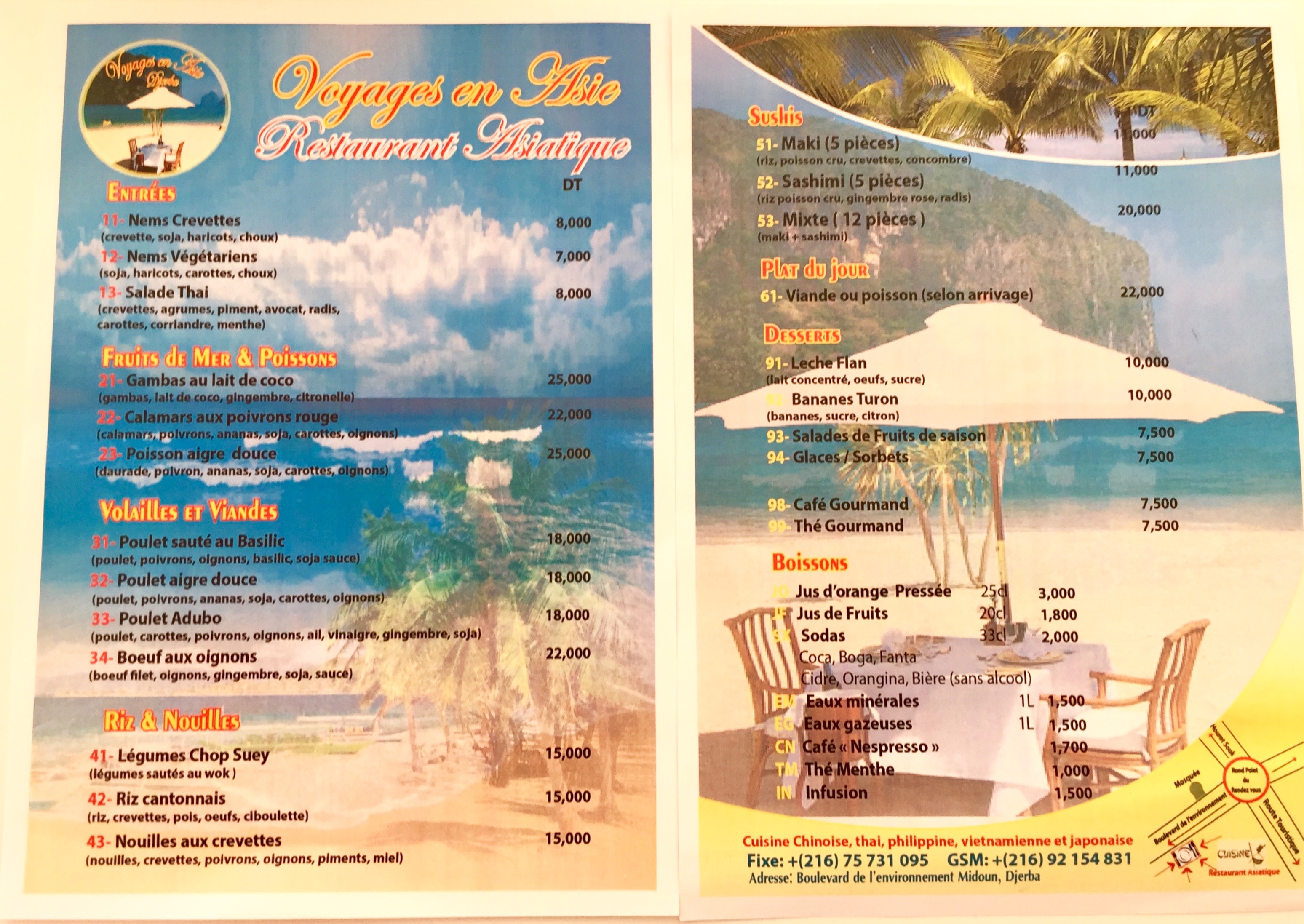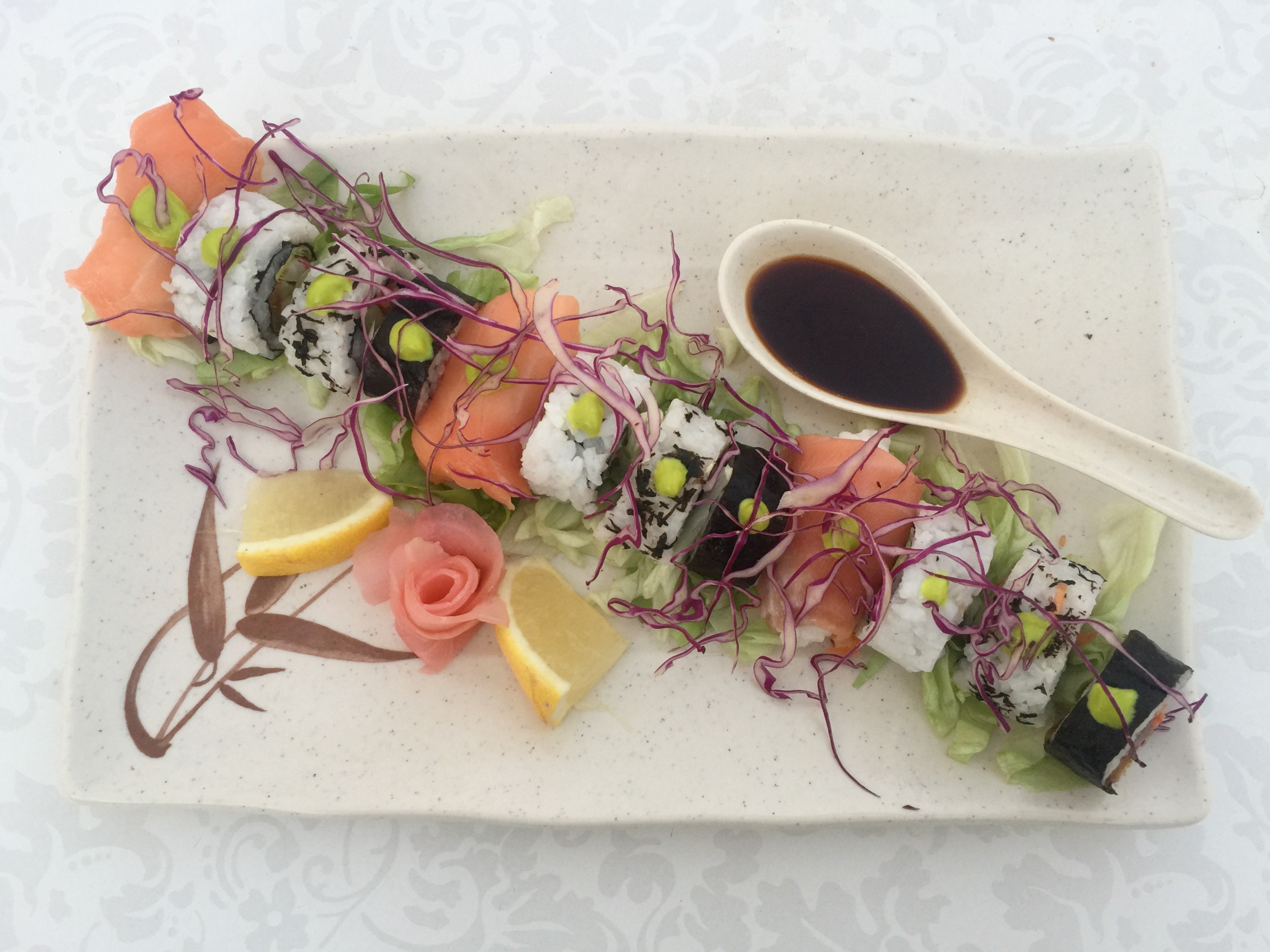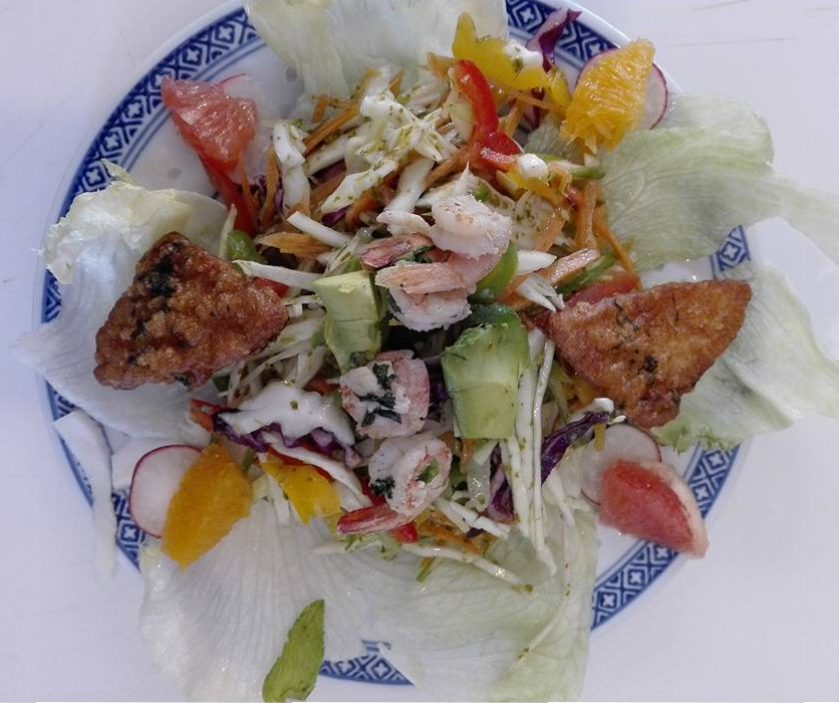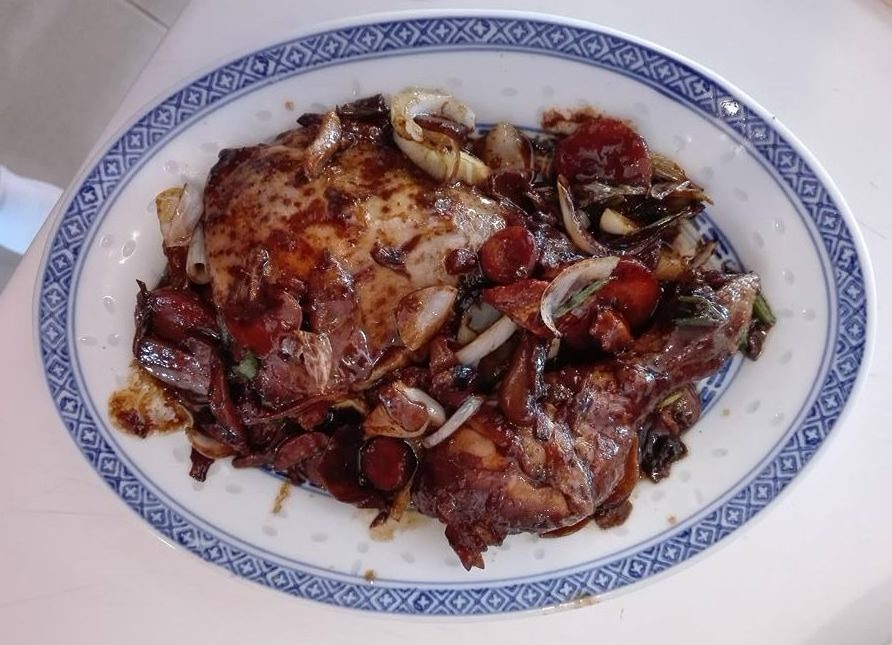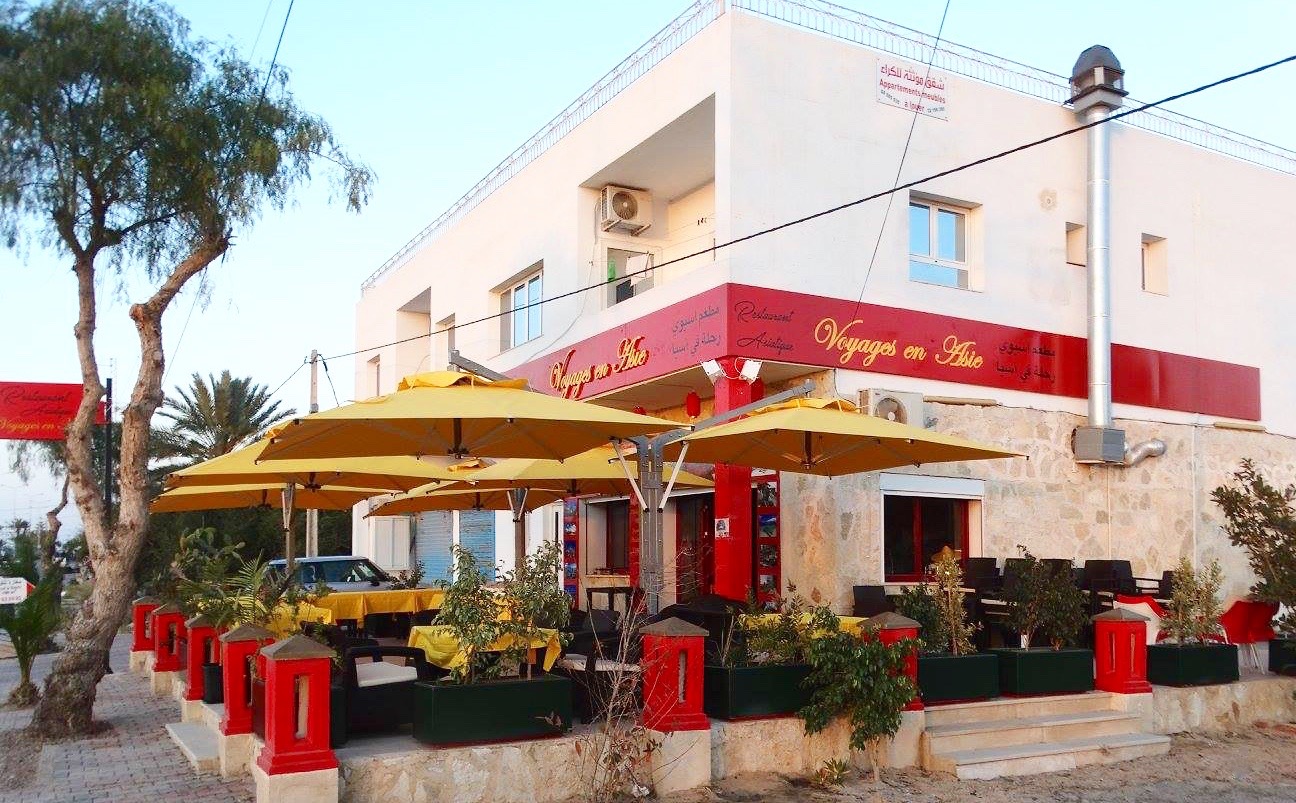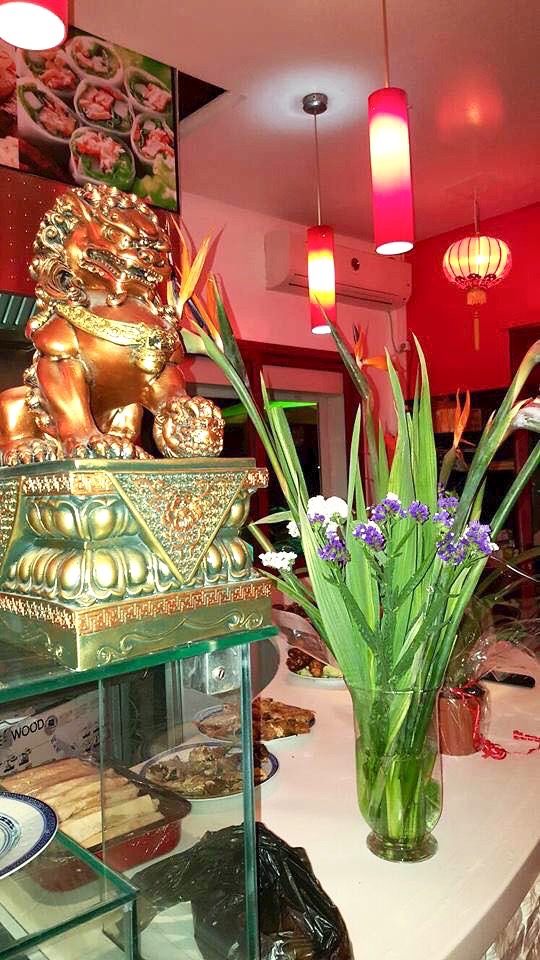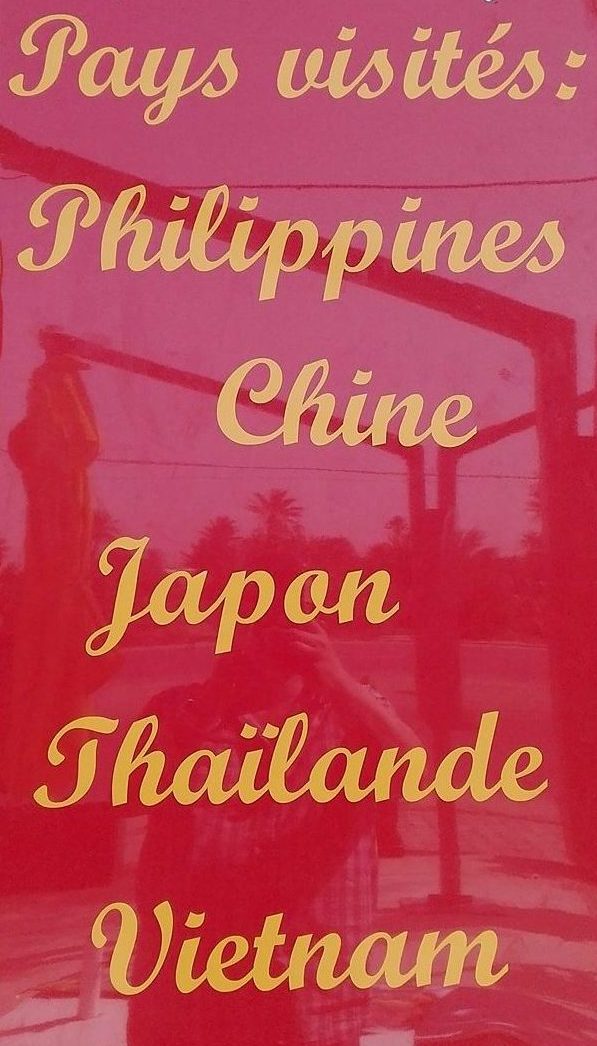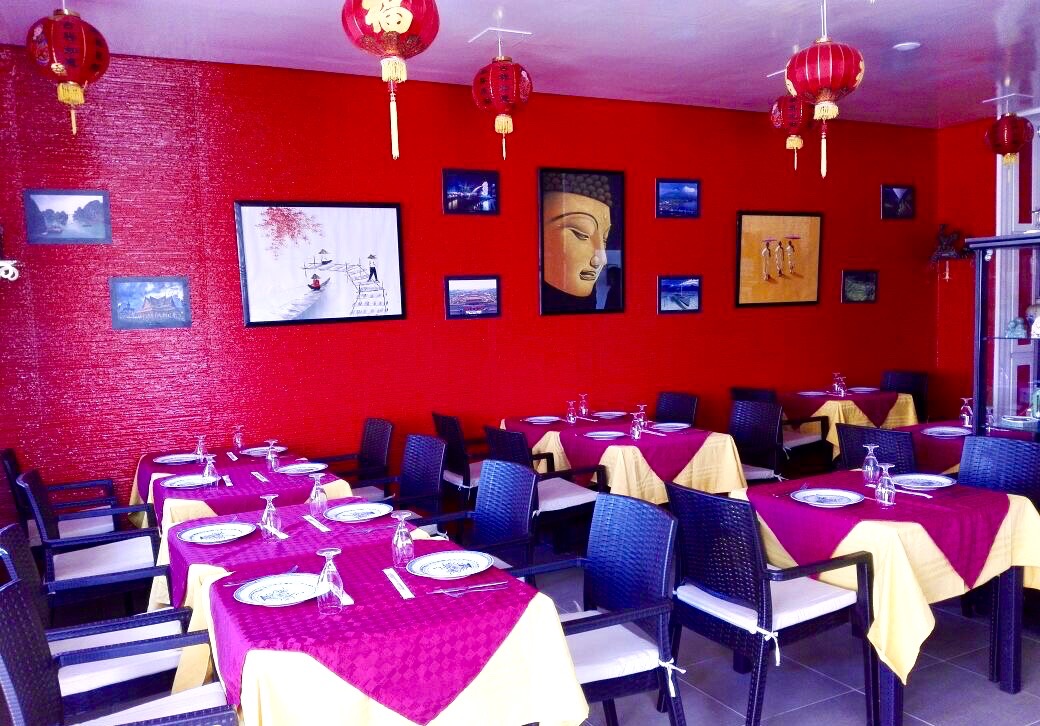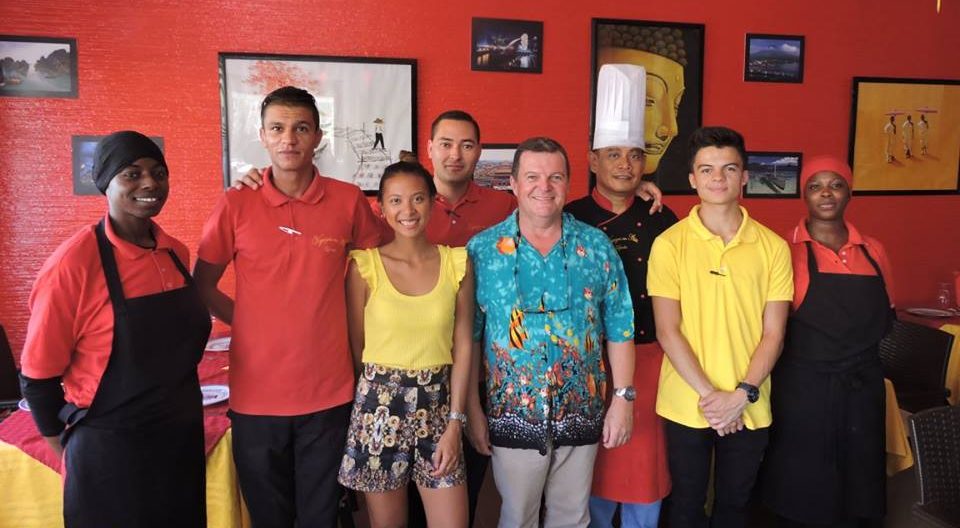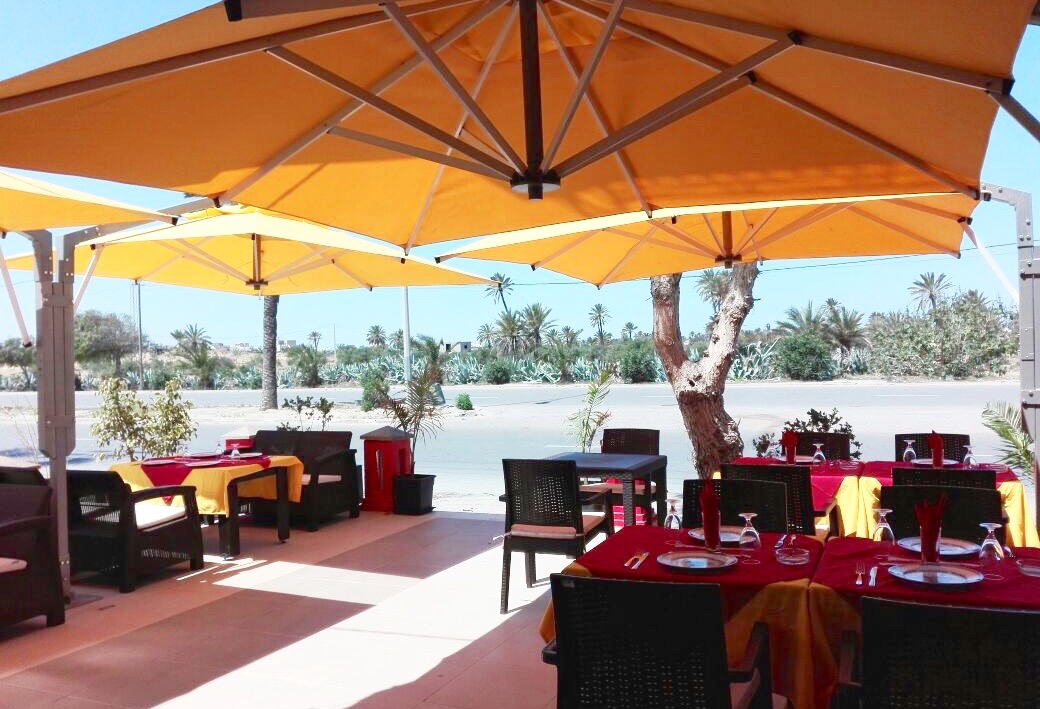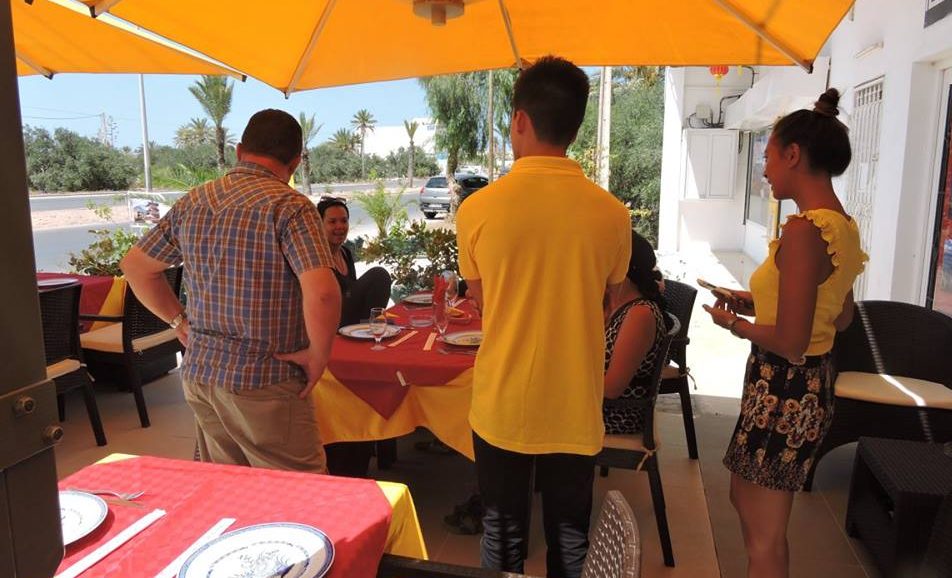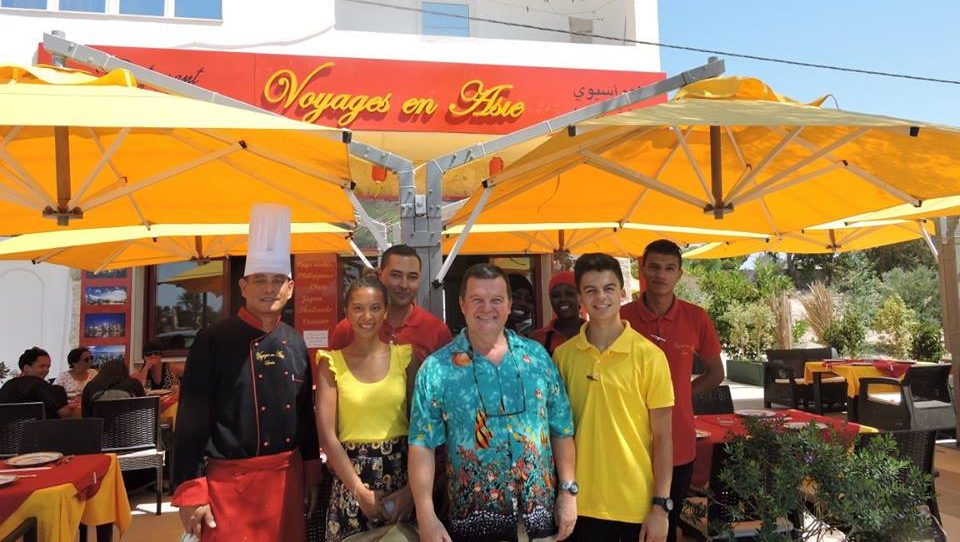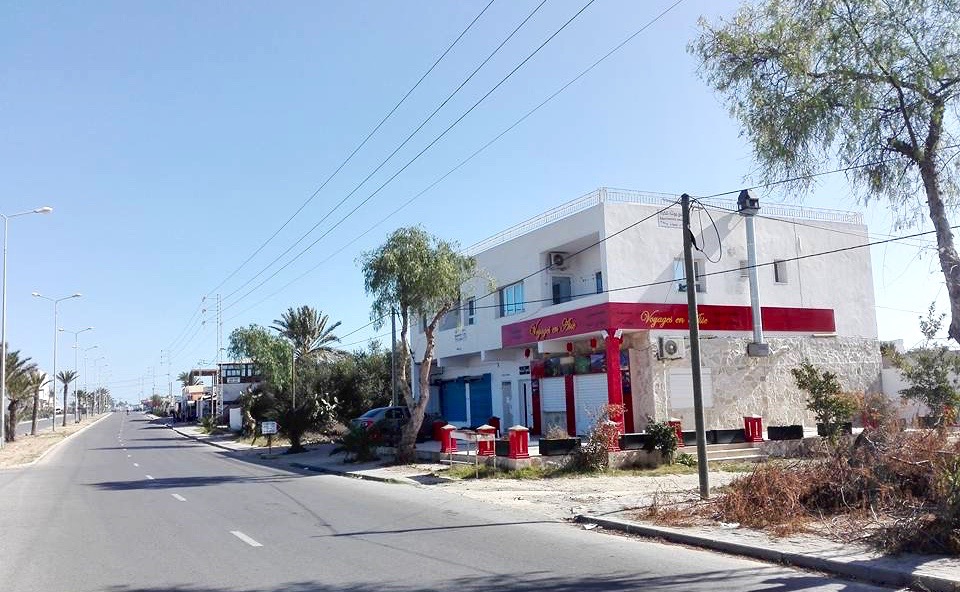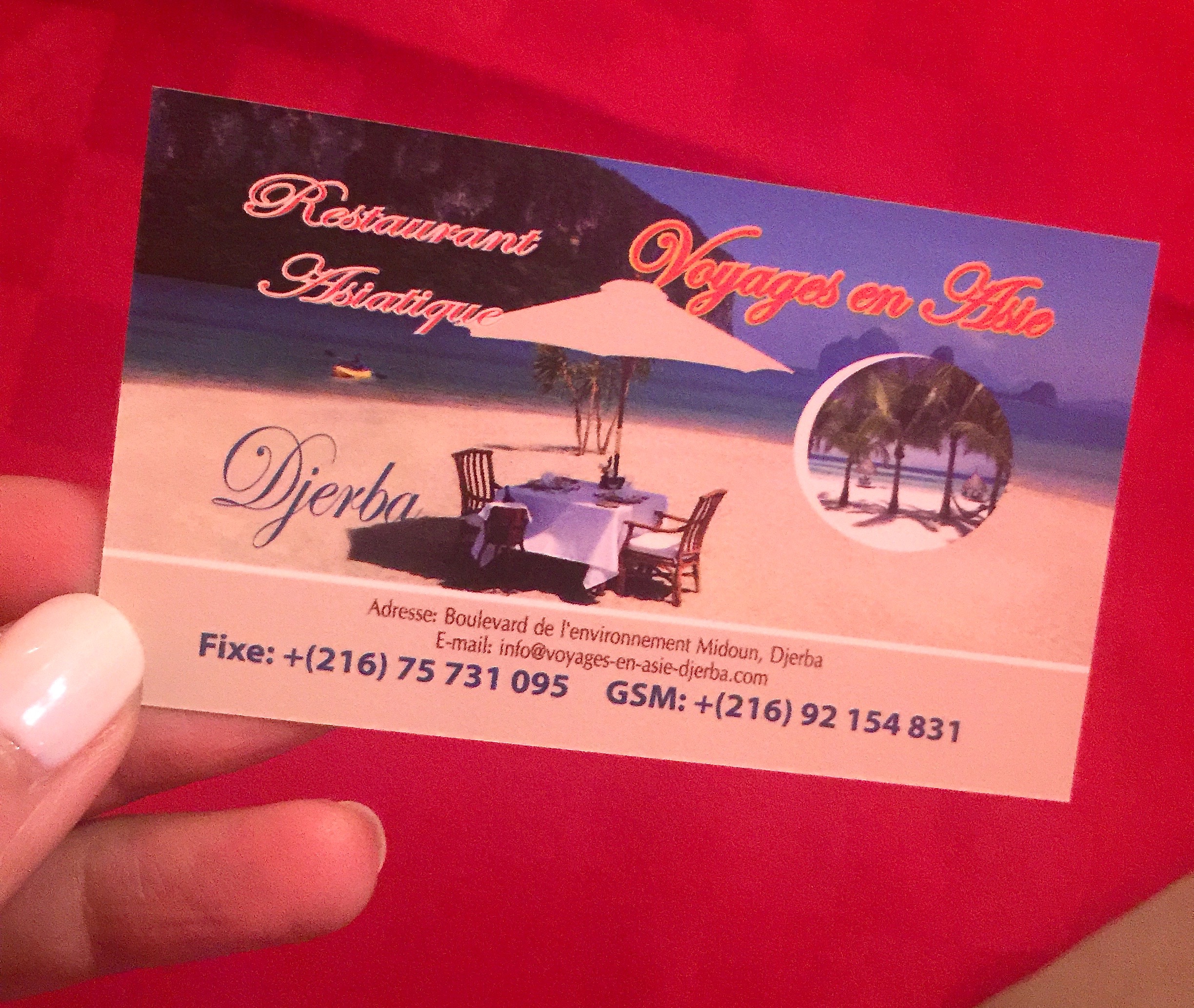 Voyages en Asie: Boulevard de l'environnement Midoun, Djerba, TUNISIA.
Contact details: info@voyages-en-asie-djerba.com
Opening time from Monday to Sunday (closed on Tuesday): 12pm – 3pm / 7pm – 11pm.
Ouvert du lundi au dimanche (sauf mardi) : 12h – 15h / 19h-23h.
---
Video: Voyages en Asie from Aurore Gorlier (https://vimeo.com/auroregorlier)
Pictures from Djerba Magazine and myself