Lunching, brunching, dining!
Find here the best spots in Paris.
This article will be updating, every new discovery 🙂 Enjoy! 
***
Déjeuner, bruncher, diner !
Retrouvez ici les bonnes adresses à Paris.
Cet article sera mise à jour, à chaque nouvelle découverte 🙂 Enjoy !
---
LE RURAL BY MARC VEYRAT
2 Place de la Porte Maillot, 75017.
Célèbre grand chef étoilé, Marc Veyrat ouvre son premier restaurant.
24€ Entrée + plat ou Plat + dessert / 29.50€ Entrée + plat + dessert / 8€ Formule goûter
LES +++
BON PLAN : l'heure du goûter avec leur formule : 3 parts de gâteau au choix + une boisson (sans alcool) pour 8€.
DECOR : Ambiance entre loft et chalet de montagne. Endroit cosy et chaleureux.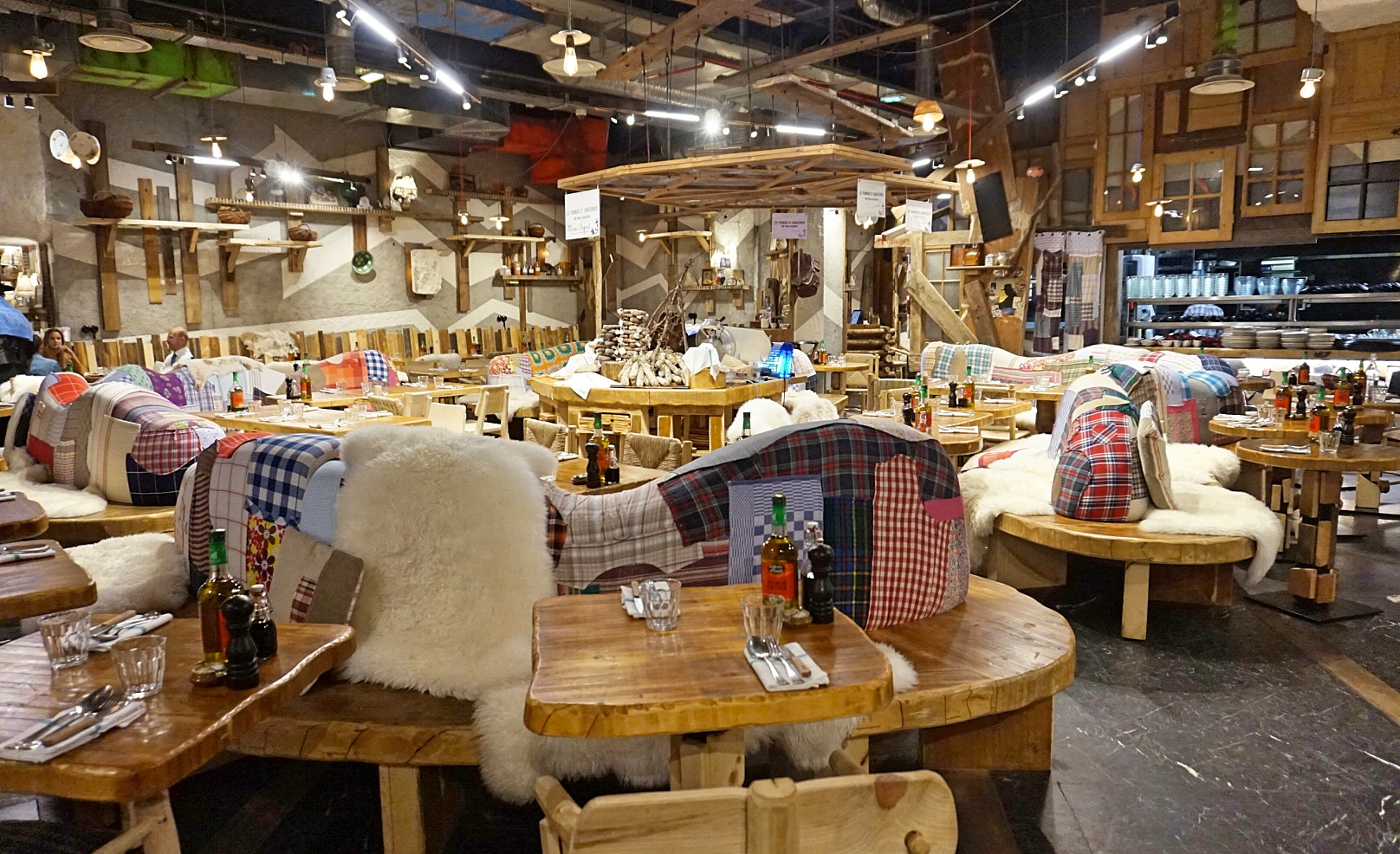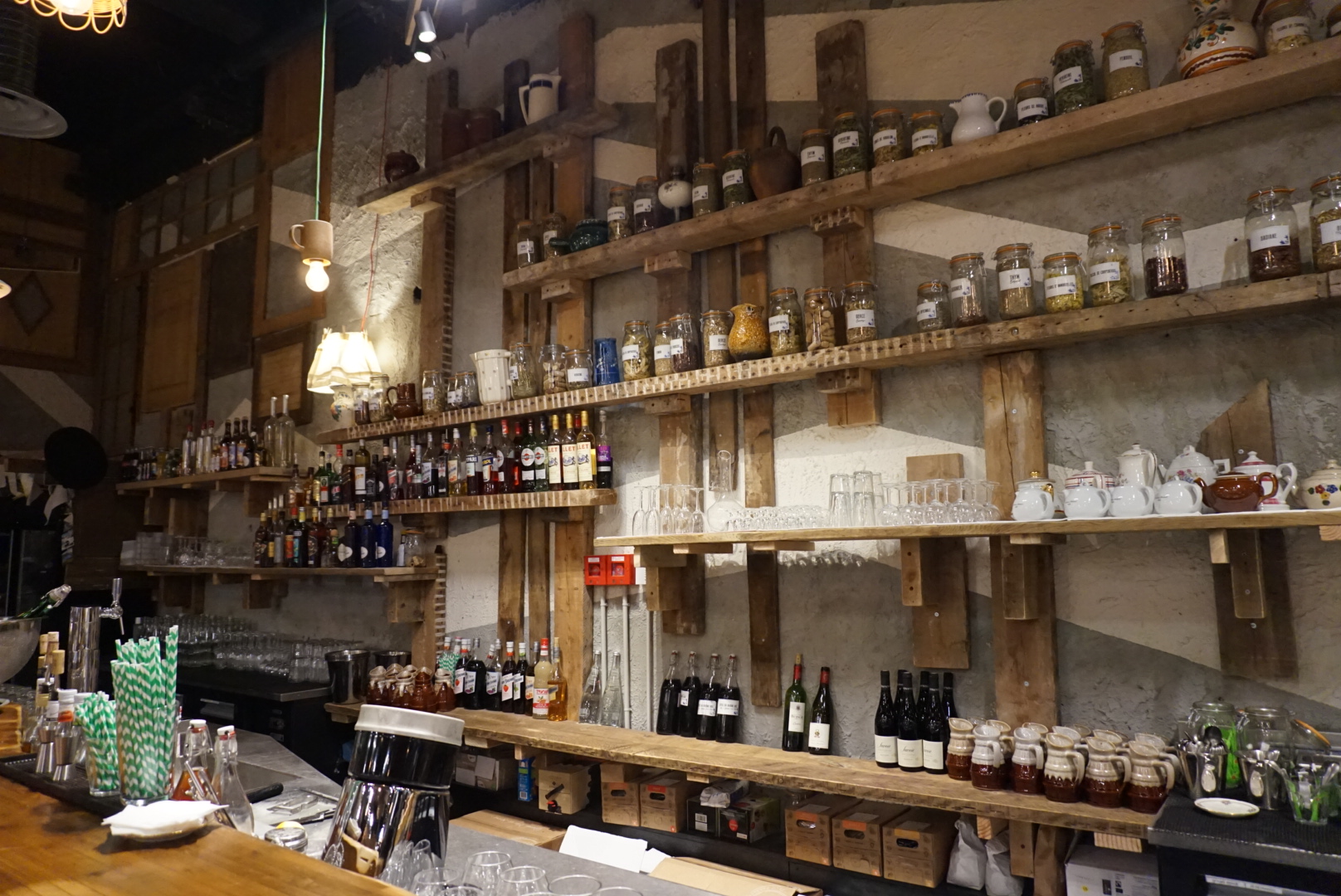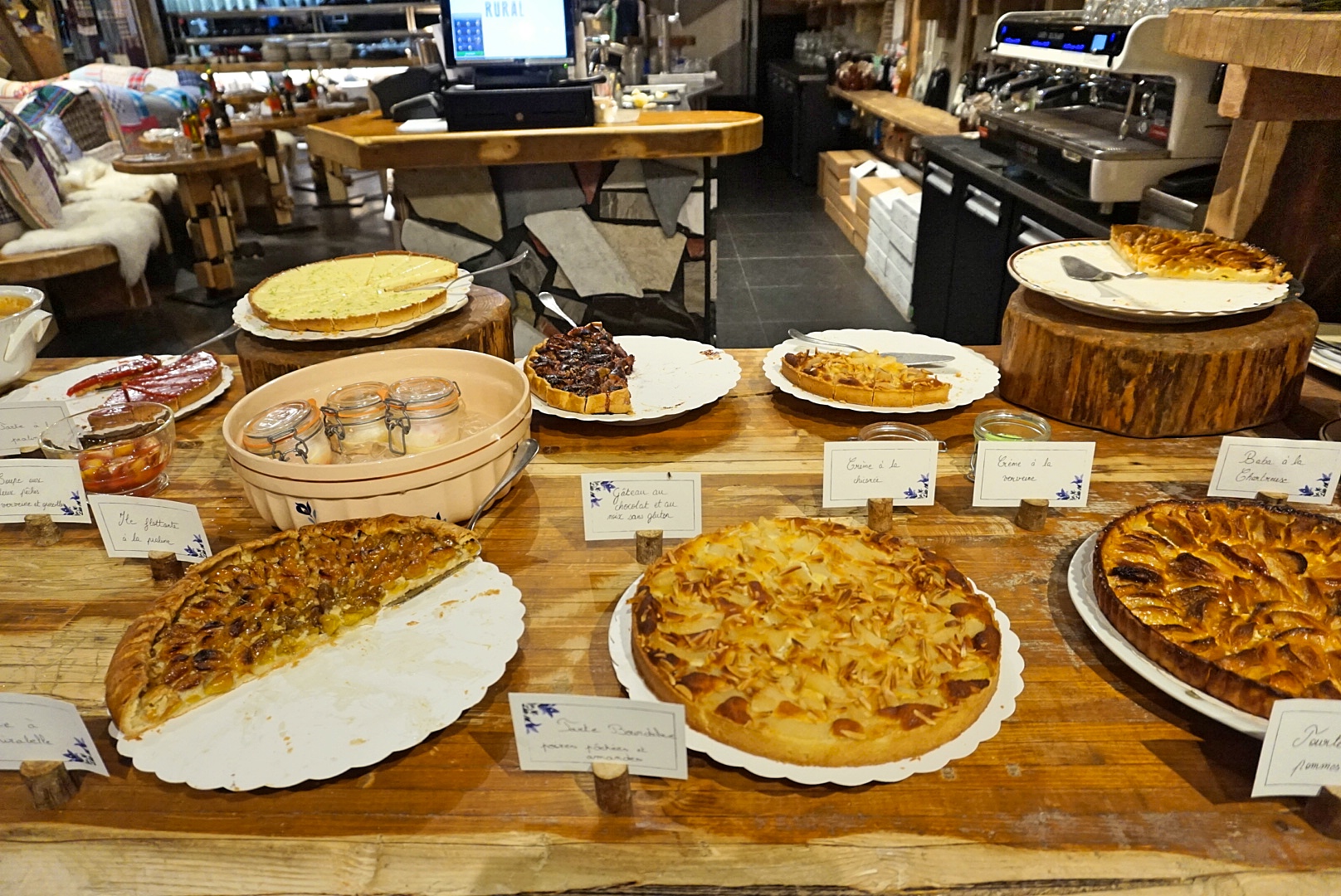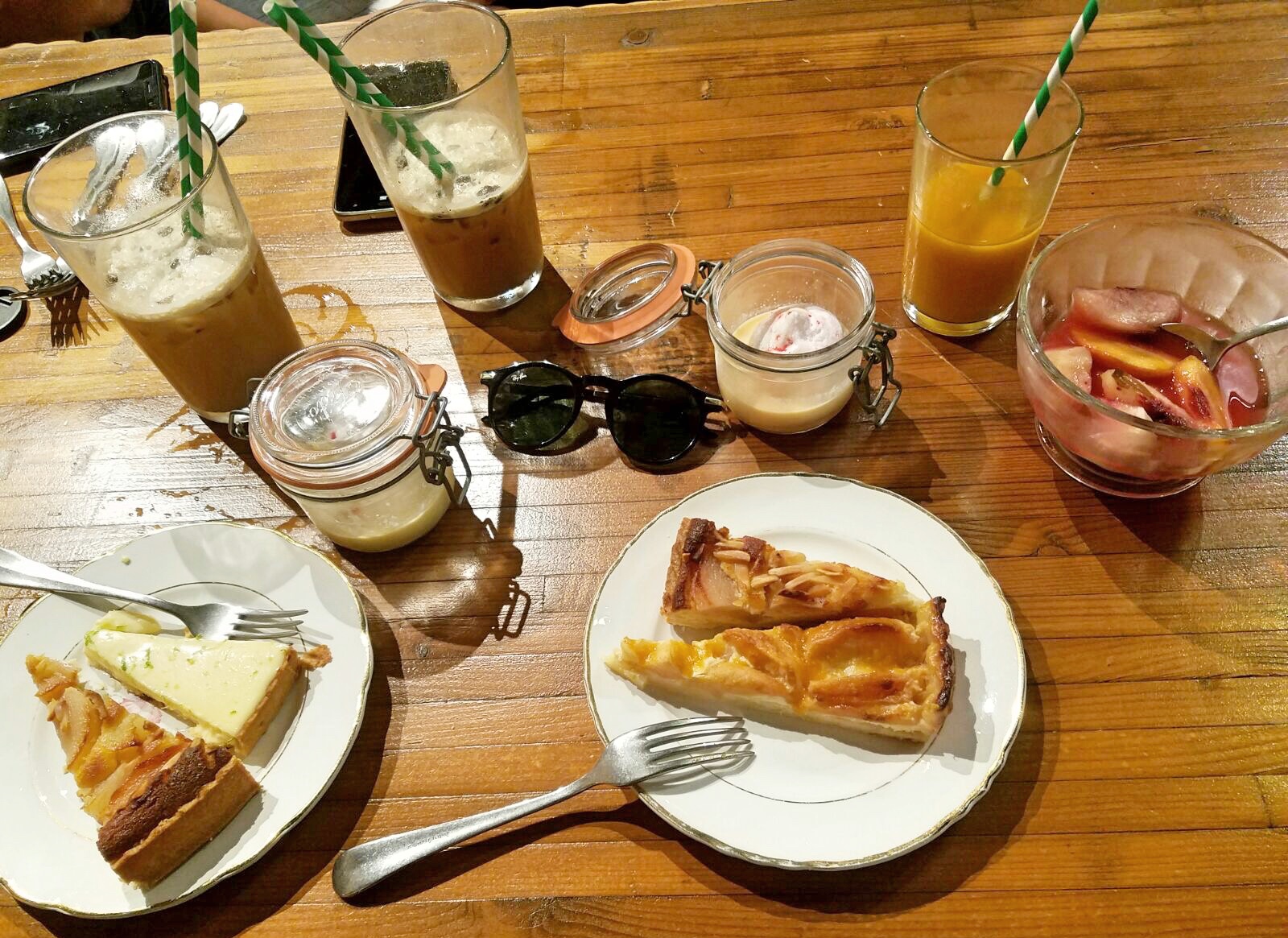 🇬🇧  Famous starred chef Marc Veyrat opened his first restaurant.
24 € Starter + main course or main course + dessert / 29.50 € Starter + main course + dessert / 8 € snack menu
THE +++
GOOD DEAL: The menu snack: 3 slices of cake of your choice + a drink (without alcohol) for 8 €.
DECO: Atmosphere between loft and mountain chalet. Nice and cozy place.
---
OFF SEINE PARIS
86 Quai d'Austerlitz 75013 Paris
Off Seine Paris est un hôtel mais son bar est très branché pendant l'heure de l'apéro avec ses cocktails à siroter au bord de la piscine en pleine Seine.
« J'ai testé le brunch du dimanche ». Plutôt venir entre 11h30 et 13h pour avoir une table comme c'est assez bondé le week-end surtout par temps ensoleillé.
2 FORMULES au choix : Classique 35€ / Mimosa 45€
(La différence entre les 2 formules, n'est que la boisson Mimosa pour la formule à 45€ qui est un cocktail à base de champagne et jus d'orange)
Pour les 2 formules vous avez accès au buffet sucré et salé composés de viennoiserie, pancakes, pains, confitures, fruits, yaourts, salades, oeufs brouillés, bacons, charcuteries, quiches, etc… Les boissons chaudes et jus de fruits sont à volonté.
Ajouter 8€ et vous avez un plat chaud à la carte :
Les Œufs Bénédicte : Classique (au jambon), Florentine (aux épinards), Norvégien (au saumon)
Les Omelettes : Jambon de Paris et Comte, Champignons ou Blanche aux épinards et tomates cerises
La Cassolette : Oeuf poché, pommes de terre sautées, bacon, saucisses et sauce hollandaise
Les +++ : Le cadre bien entendu sur la seine, la piscine et sa bouée en forme de cygne en plein milieu du restaurant est assez mignon pour vos photos Instagram.
Les — : 1) Pas de réservations pour le brunch. 2) Le côté Marina où tu es situé en bas du restaurant au bord de la seine. Pas très pratique quand tu as le buffet à l'étage et que tu dois descendre les escaliers avec tes 2 assiettes à la main craignant que tout tombe. 3) Le prix des formules un peu cher pour un simple buffet à volonté, le plat chaud n'étant pas inclus dans le prix (alors qu'à peine quelques mois il était inclus, quel dommage !). 4) L'aménagement des tables et sièges côté marina n'est pas très design et confortable (surtout pour la table haute et ses sièges pas pratique).
Je trouve que ce coin de resto est délaissé par la déco sans parler des 2-3 cactus et du pouf situés en dessous des escaliers, il y a quand même mieux à faire !
A part cela je suis quand même ressortie avec une belle photo 🙂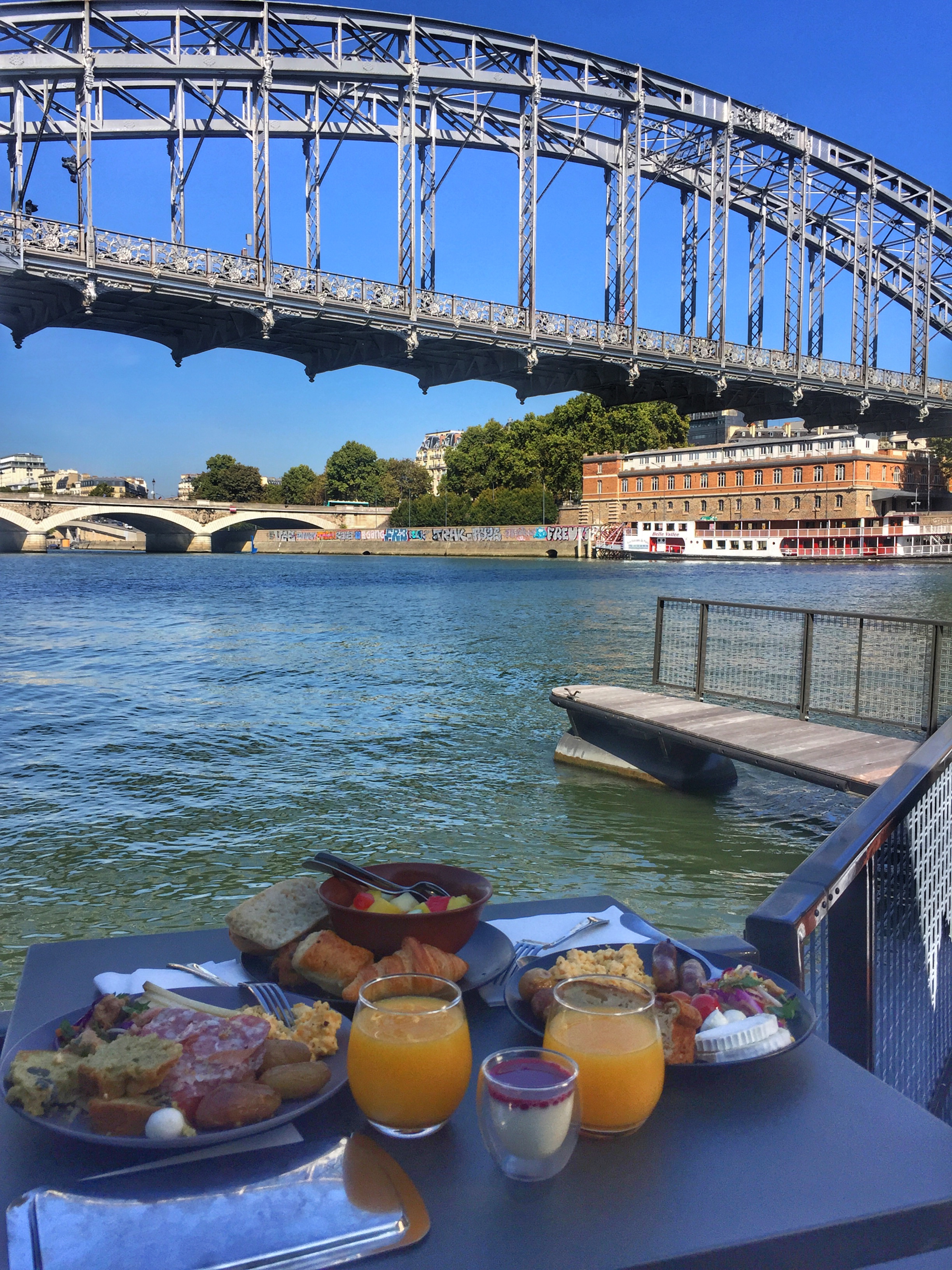 🇬🇧 Off Seine Paris is a hotel and its bar is very trendy during the apero time with its cocktails sipping by the pool in the Seine.
« I tested the Sunday brunch ». Rather come between 11:30 am and 1 pm to have a table as it is quite crowded on weekends especially on sunny days.
2 MENUS choice: Classic 35 € / Mimosa 45 €
(The difference between the two menus is only the Mimosa drink for the 45 € menu which is a cocktail based on champagne and orange juice)
For both menus you have access to the sweet and salty buffet made up of Viennese pastries, pancakes, breads, jams, fruits, yogurts, salads, scrambled eggs, bacons, cold meats, quiches, etc … Hot drinks and fruit juices are at will.
Add 8 € and you have a hot dish à la carte:
Eggs Bénédicte: Classic (with ham), Florentine (with spinach), Norwegian (with salmon)
Les Omelettes: Ham, Mushrooms or White Spinach and Cherry Tomatoes
La Cassolette: Poached egg, sauteed potatoes, bacon, sausages and hollandaise sauce
The +++: The setting of course on the seine, the swimming pool and its swan-shaped buoy in the middle of the restaurant, it's pretty cute for your Instagram photos.
The —: 1) No reservations for brunch. 2) The Marina side where is located down the restaurant at the edge of the seine. Not very practical when you have the buffet upstairs and you have to go down with your two plates in hand fearing that everything falls. 3) The price of the menus a bit pricey for a simple buffet, the hot dish is not included in the price (while only a few months ago it was included, what a pity!). 4) The layout of the tables and seats on the marina side is not very design and comfortable (especially for the high table and its seats are not practical).
I think this corner of the restaurant is neglected by the deco not to mention the 2-3 cactus and the pouffe below the stairs, there is still better to do!
Other than that I left the place with a beautiful photo 🙂
---
SEASON PARIS
1 Rue Charles-François Dupuis, 75003 Paris
Le spot branché du Marais ! C'est the place-to-be pour les p'tits déj, déjeuné/brunch ! Du petits snacks au grands plats, une chose est sur c'est sain !
MENU SPECIAL : Plat du jour + espresso = Déjeuner du lundi au vendredi à 12€
PRIX DES PLATS : de 8 à 16€
Les +++ : Endroit très sympathique, vous allez adoré la déco. C'est cozy et agréable pour un repas entre potes.  La nourriture est bonne, des cuisines du monde revisitées avec une touche à la française. Tous les ingrédients sont frais et sains. 
Les — : C'est toujours bondé.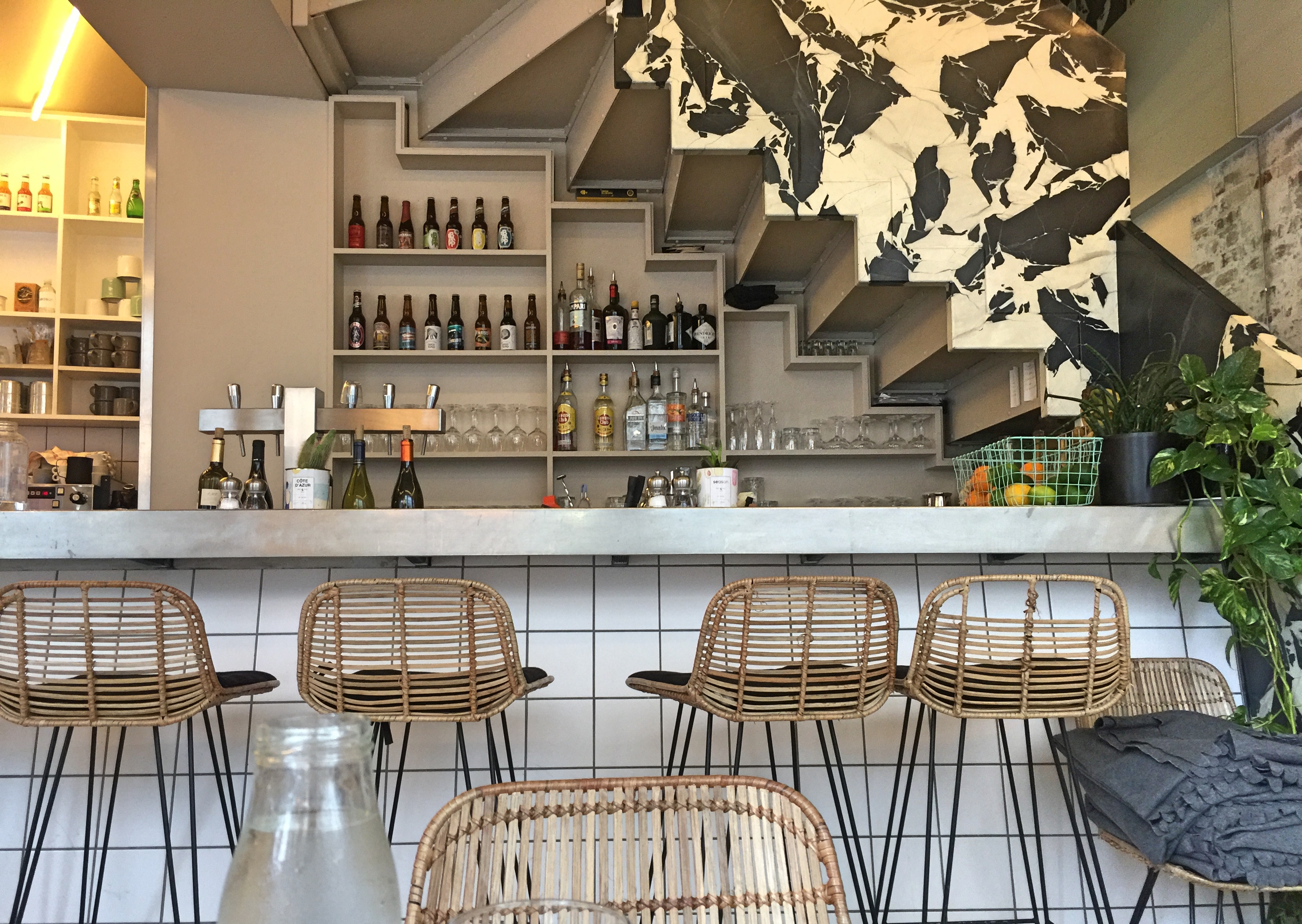 🇬🇧The trendy place in Le Marais! The place-to-be for breakfast, lunch/brunch! From small bit to huge meal but one thing is sure it's healthy.
SPECIAL MENU: Suggestion of the day + espresso = Lunch from Monday to Friday 12€
MEAL PRICES: From 8 to 16€
The +++: It's a pretty cute place, you will love the deco. It's cozy and pleasant to eat with friends. The food is good, from different cuisines of the world revisited with the french touch. All ingredients are fresh and healthy.
The —: It's always crowded, come before early noon or mid afternoon.
---
Retrouvez également mon article ici sur « où chiller avec une bonne tasse de café dans le Marais ».
***
Find also my article here, on « where to chill with a good cup of coffee in Le Marais ».