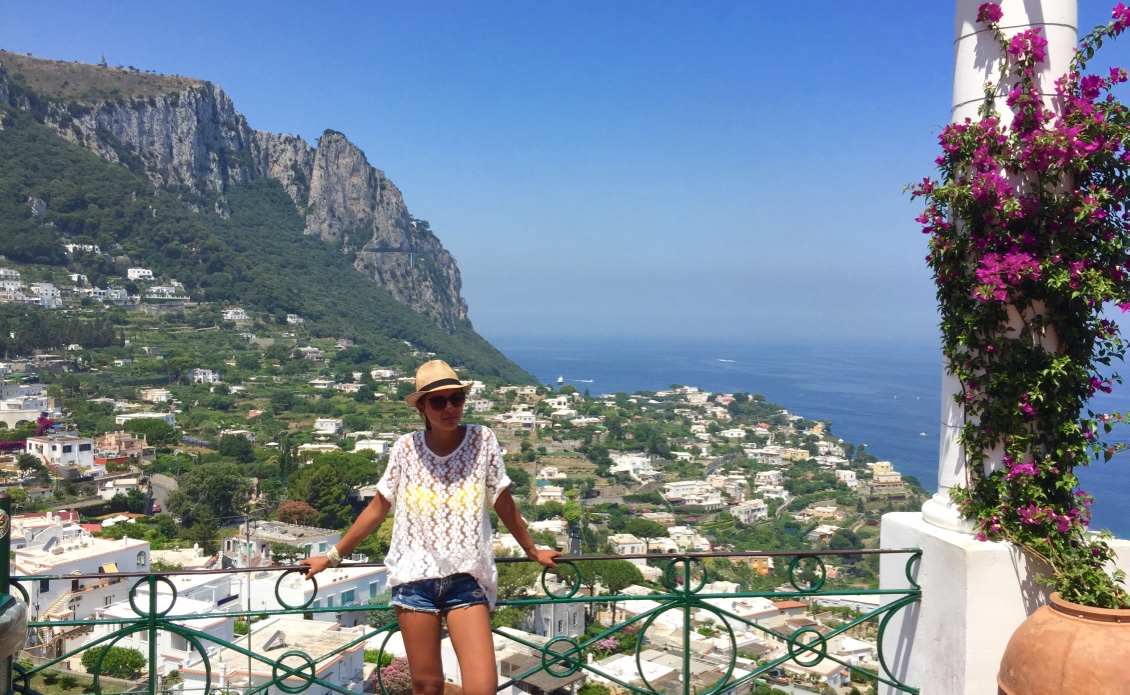 AMALFI COAST ITALY
Buongiorno Italy! I've never been to Italy and I've always wanted to discover the world of pizzas and pastas! I'm totally a big fan of Italian food. So this summer I absolutely wanted to go there. Roma, Venice or Milan? Nope! Much better guys, I went to the Almafi coast Italy: Capri & Positano. A journey of 5 days, short but you know what? Enough to fall in love with this country. My tips: Better to go with your love one! (July 2015)
***
Buon giorno Italie !
Je ne suis jamais partie en Italie et j'ai toujours voulu découvrir le pays des pizzas et des pâtes ! Très grande FAN de la cuisine italienne ! Hmm, rien que de vous en parler j'en salive !!! Donc cet été je voulais absolument y aller. Pas Rome, ni Venise ou Milan encore mieux le Sud de l'Italie : Capri et Positano. C'était un séjour de 5 jours, court mais vous savez quoi ? Assez pour tomber raide dingue amoureuse de ce pays. Petit conseil : Allez-y en amoureux ! (Juillet 2015)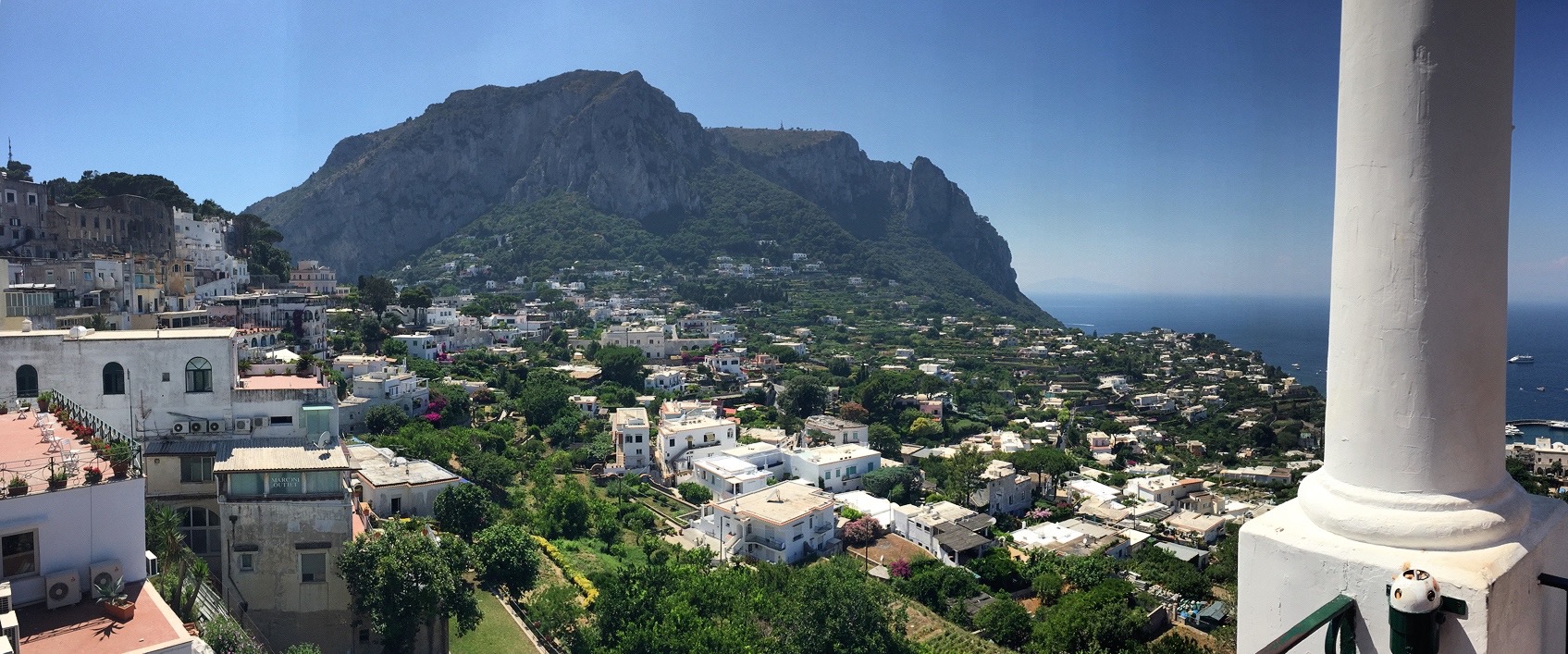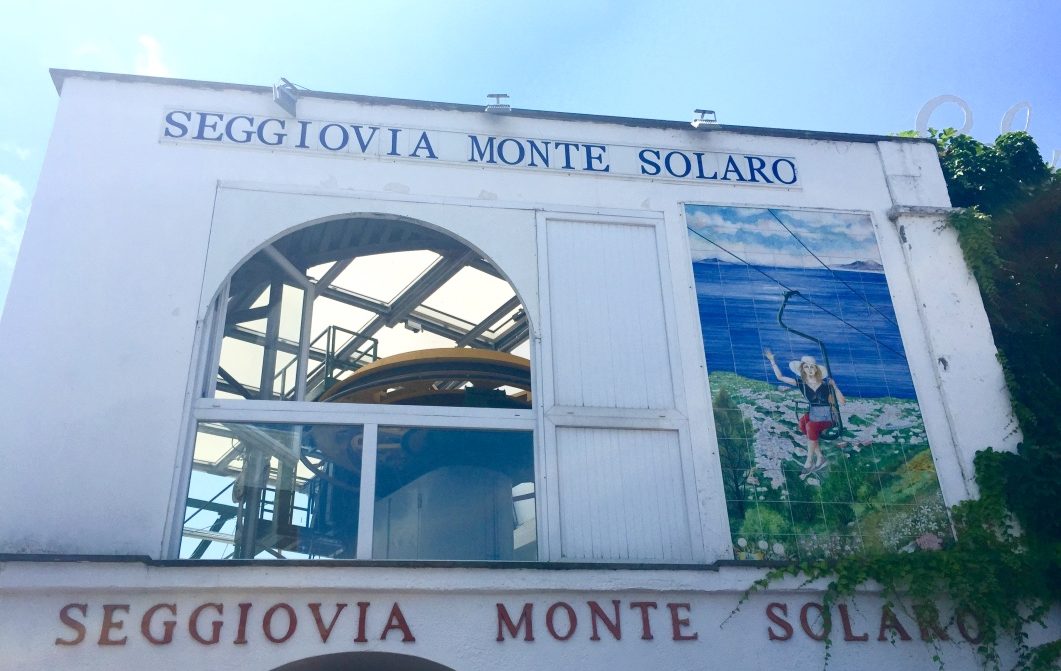 Ride up to the top of Monte Solaro by taking chairlift, see after 15 minutes : an A-MA-ZIIIIING view!!! For those who know me I am afraid of heights ; well it was my longest 15 minutes ever of my entire life, but definitely well worth it!
Grimper au sommet du Monte Solaro en prenant le télésiège, je découvre une INCROYABLE vue !!! Mais de folie ! Pour ceux et celles qui me connaissent vous savez que j'ai peur du vide et de la hauteur ; la montée a duré 15 minutes, c'était les plus longues minutes de ma vie mais une fois en haut, WOW !!!! C'est à en couper le souffle !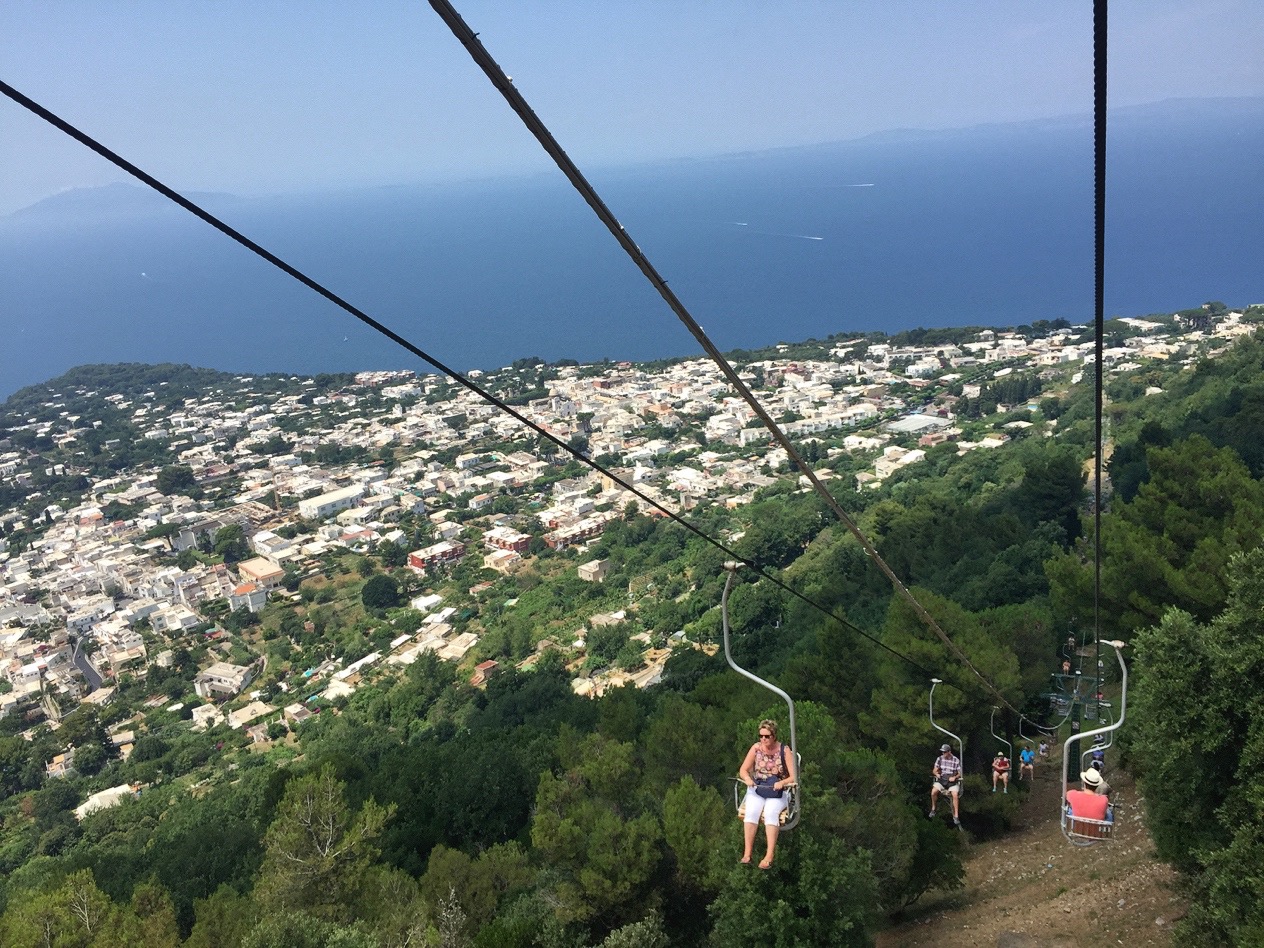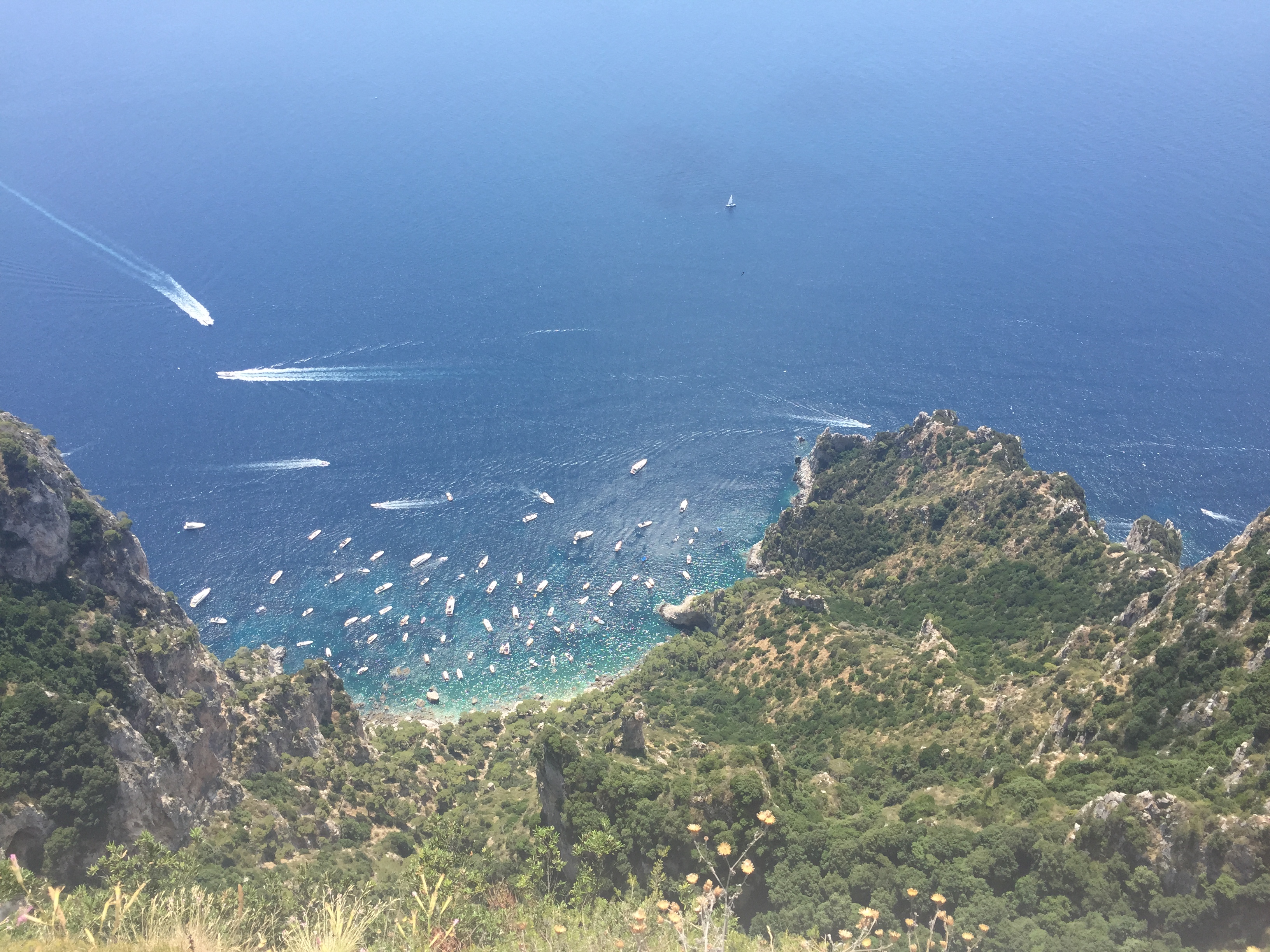 Wearing: Amenapih playsuit (old collection)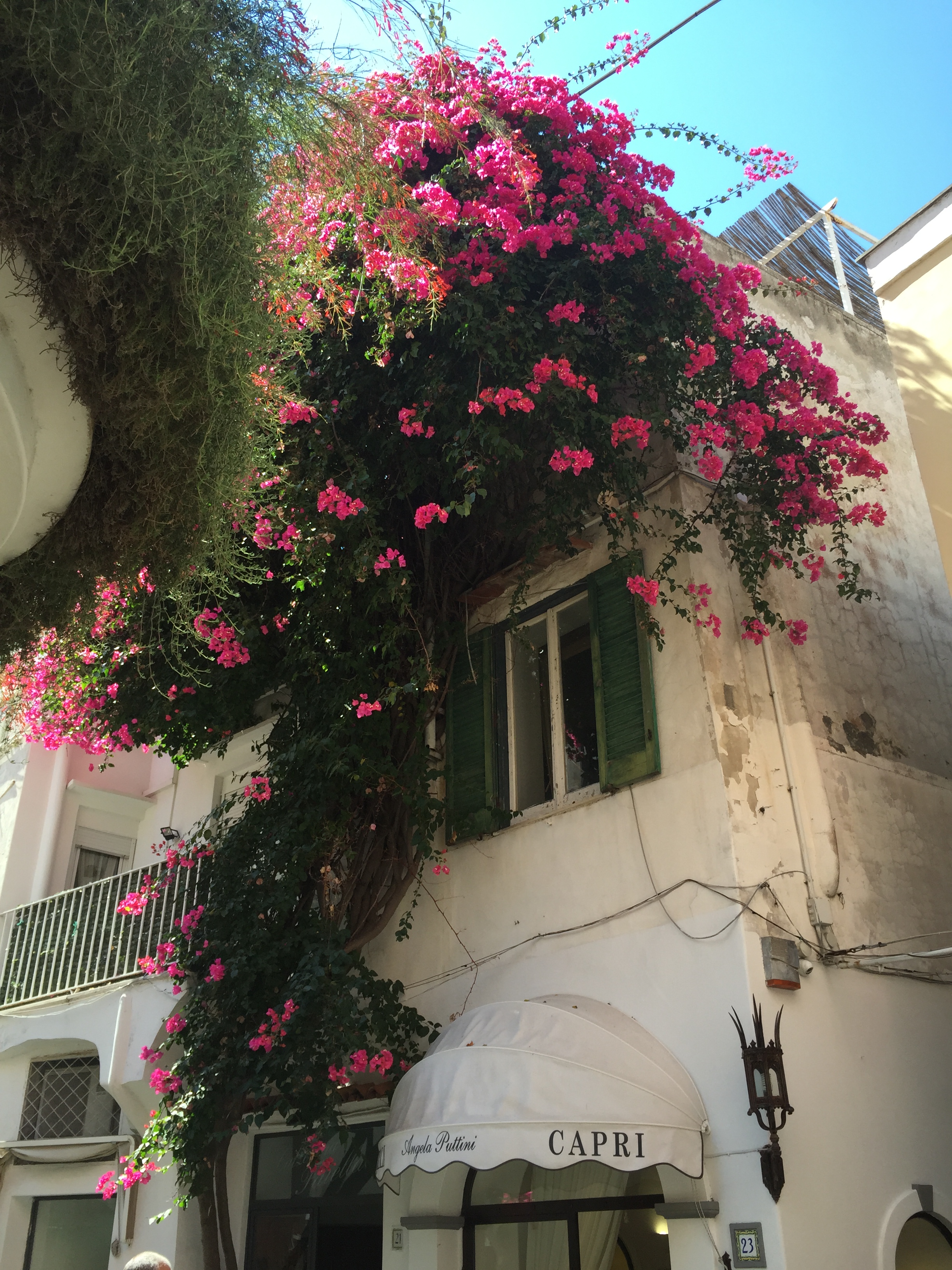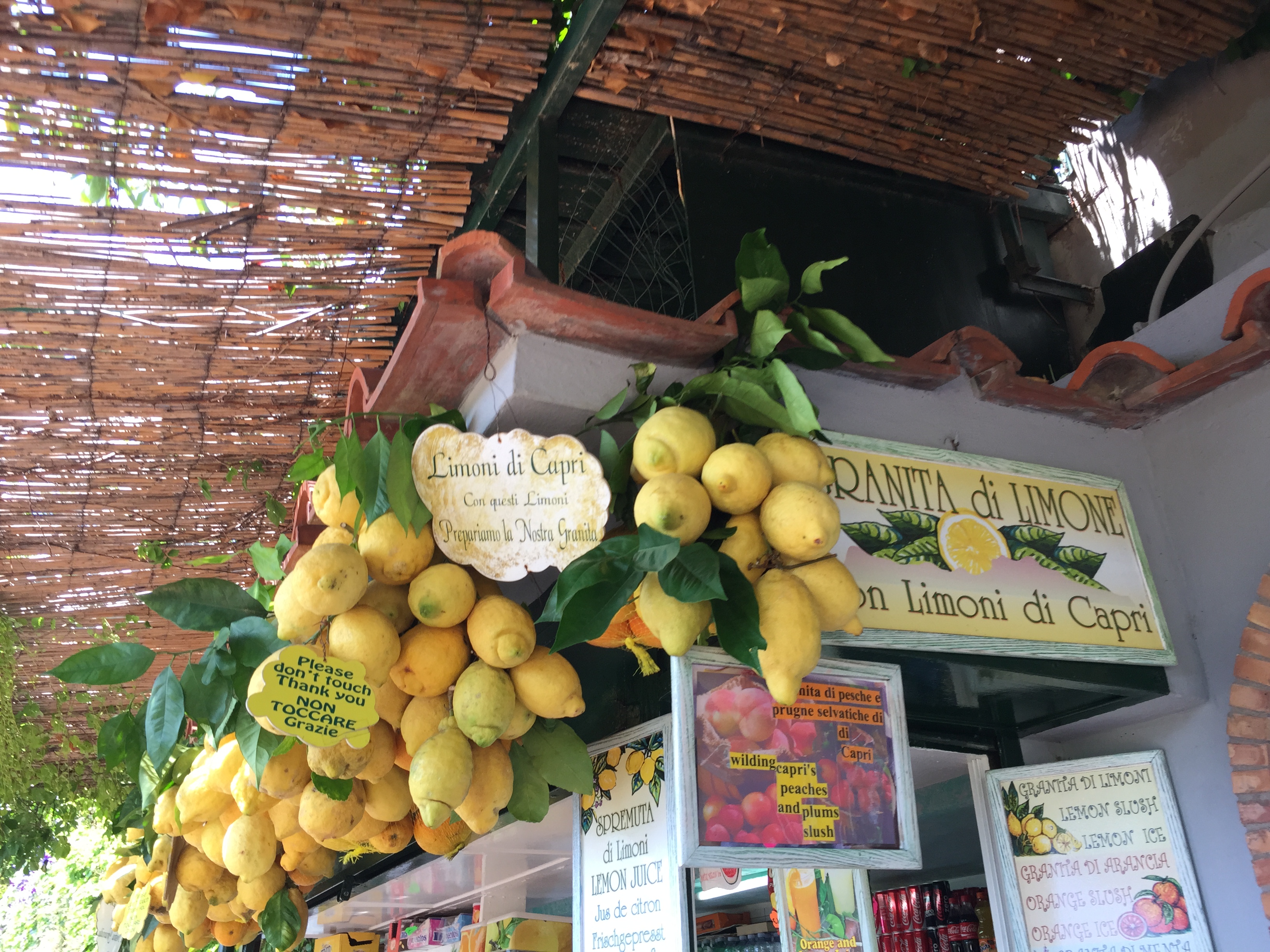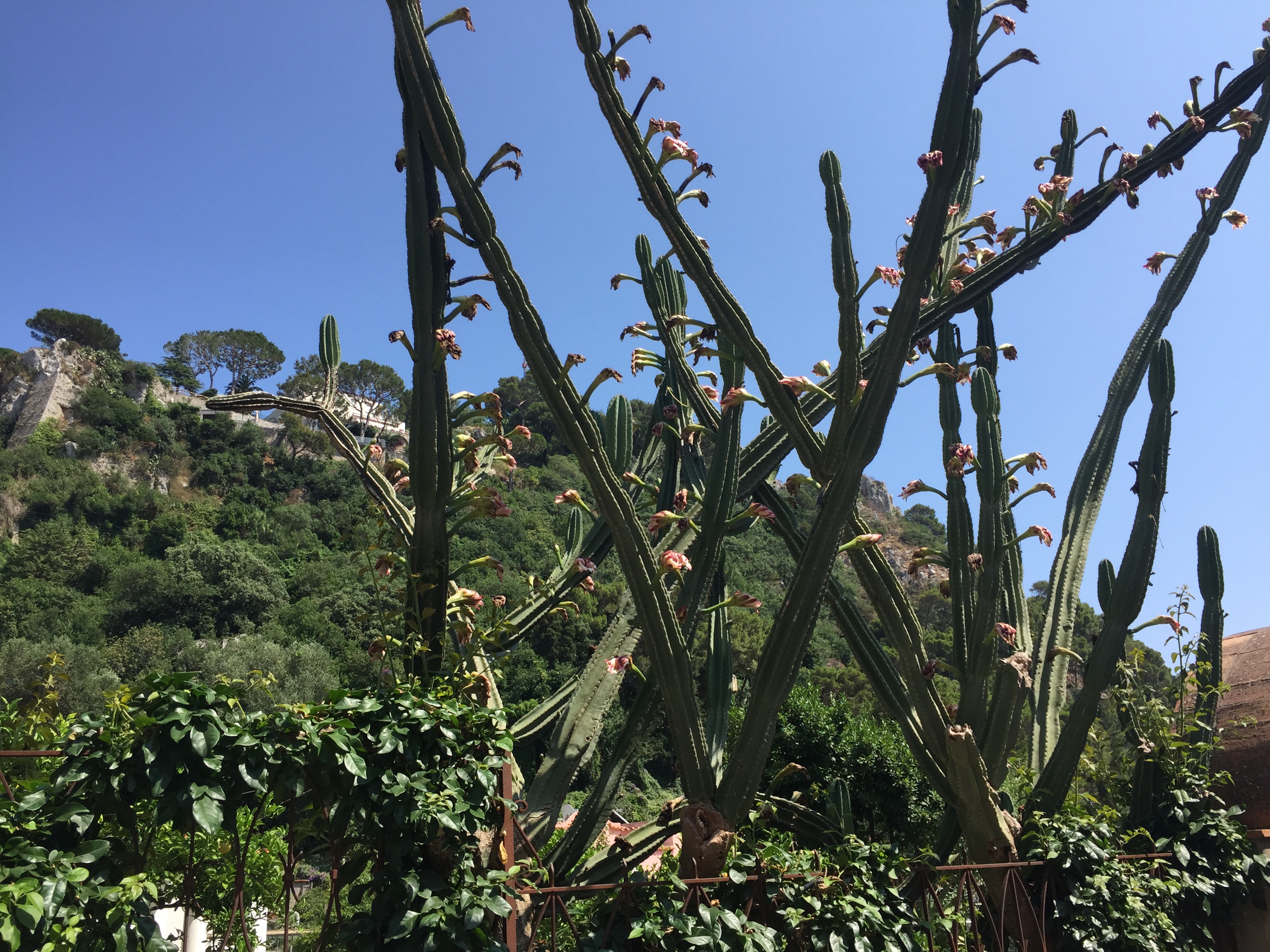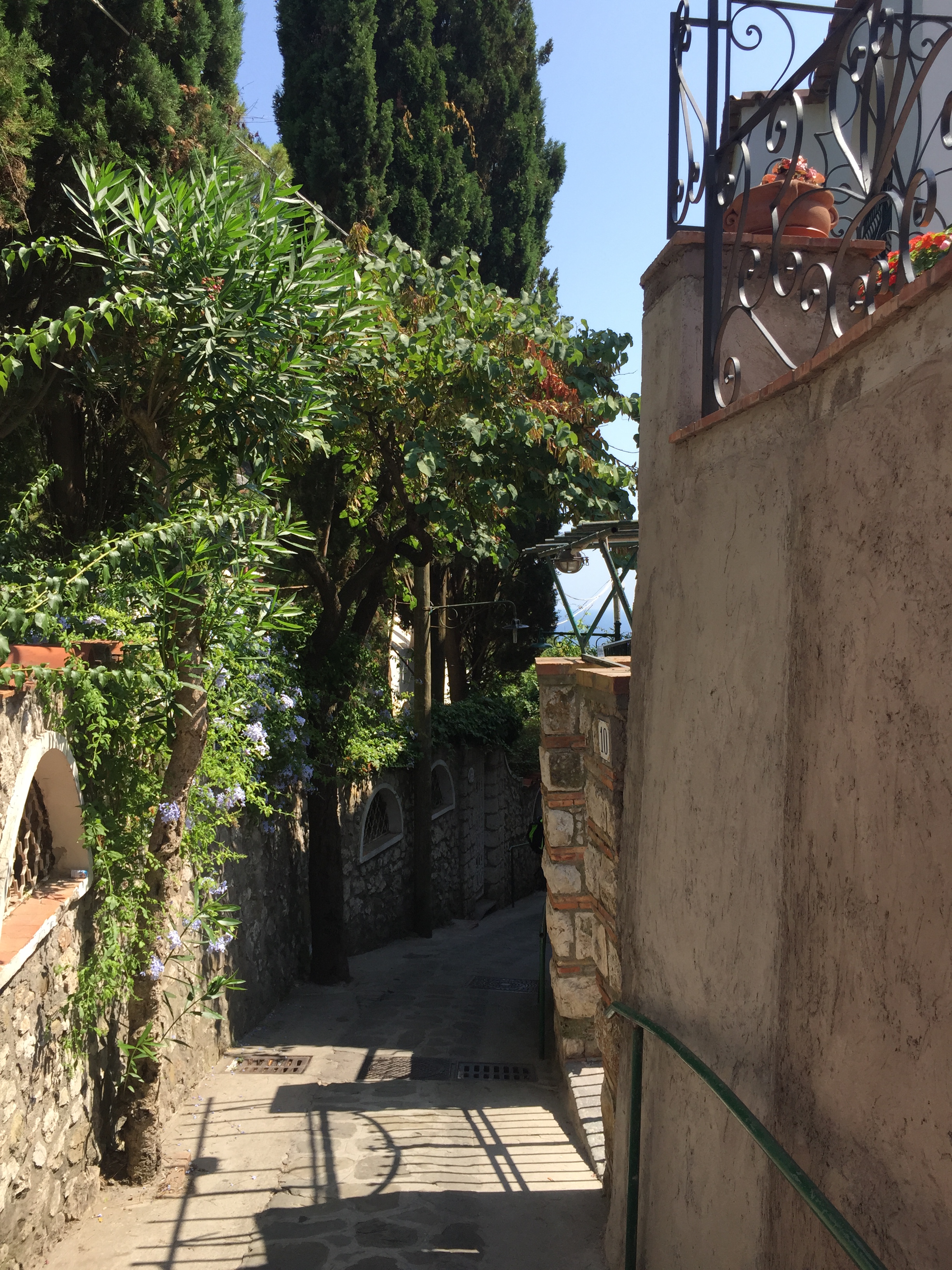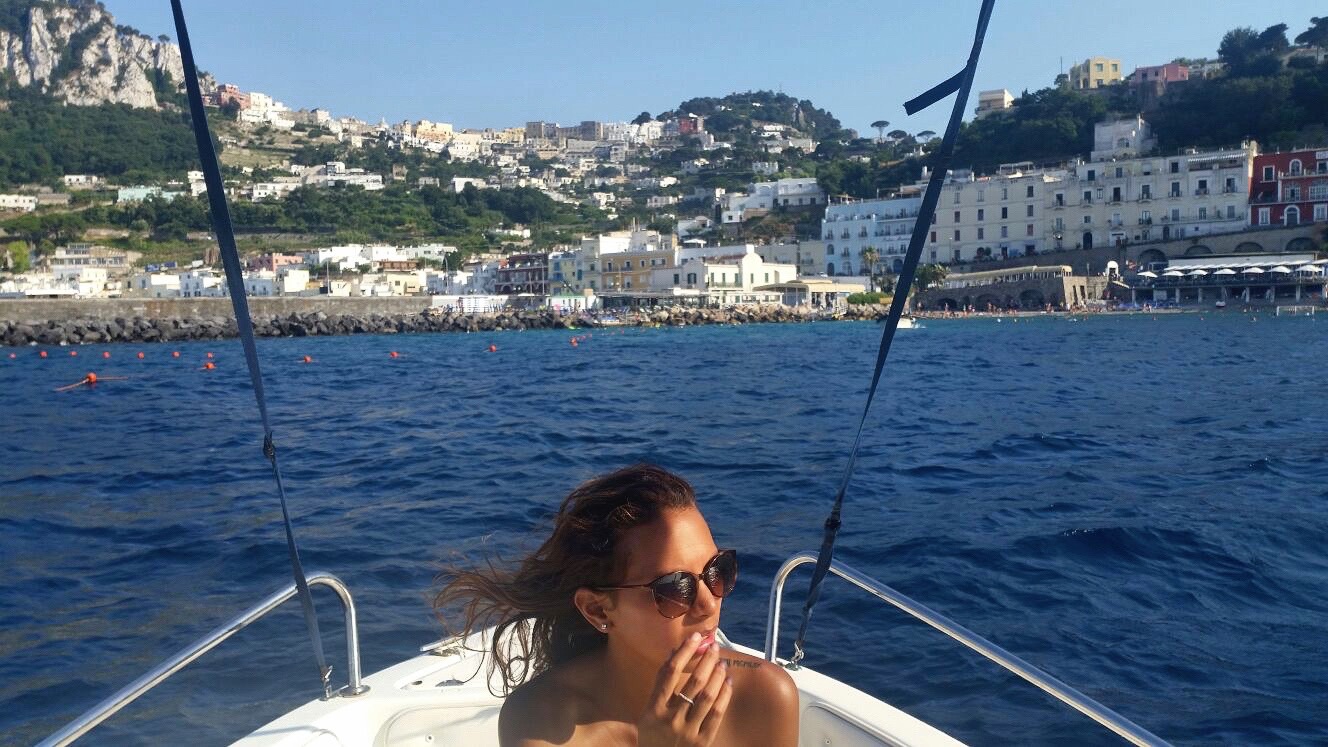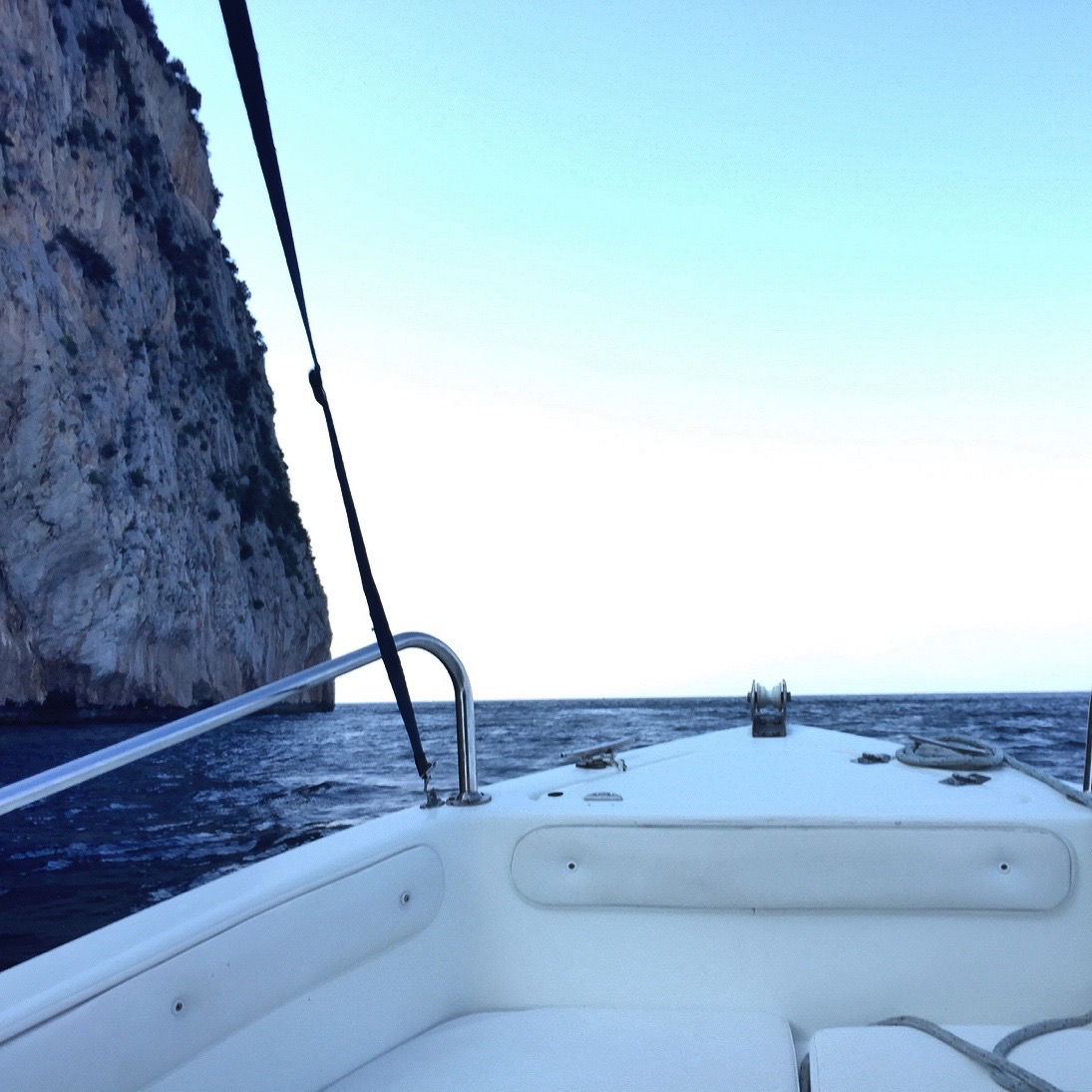 "Let's ride a boat and let's get lost" / "Allons nous balader en mer"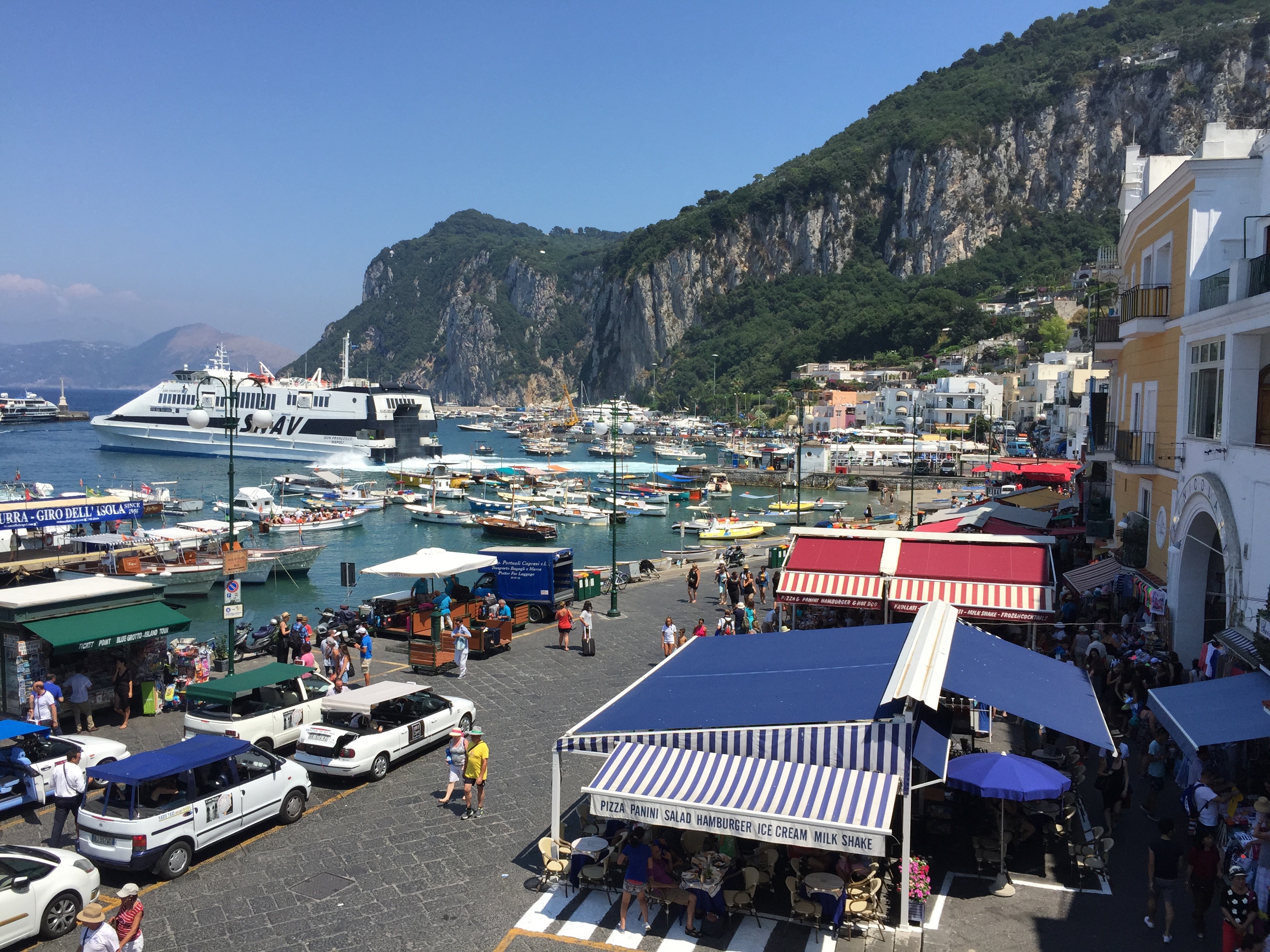 La Marina Grande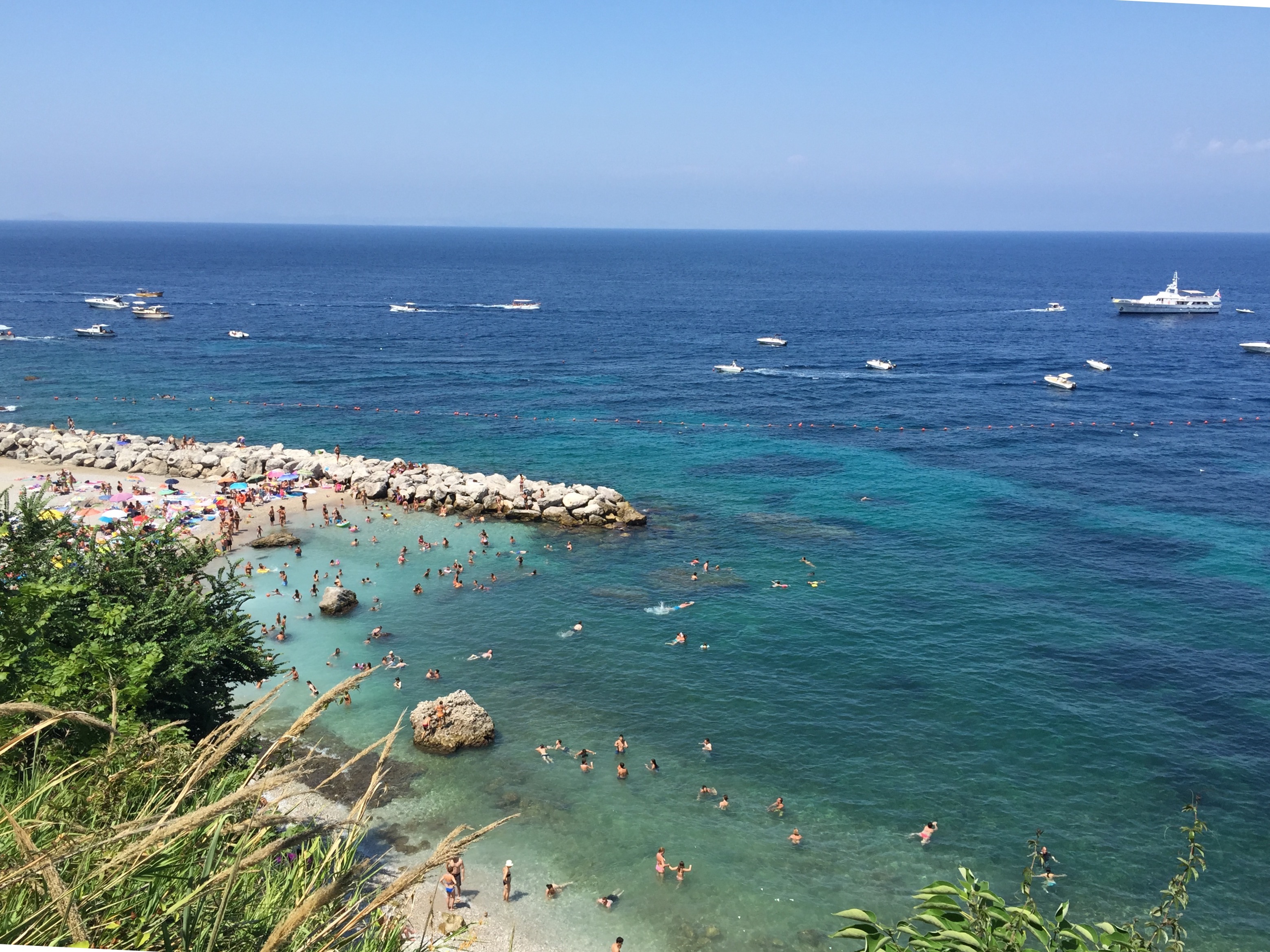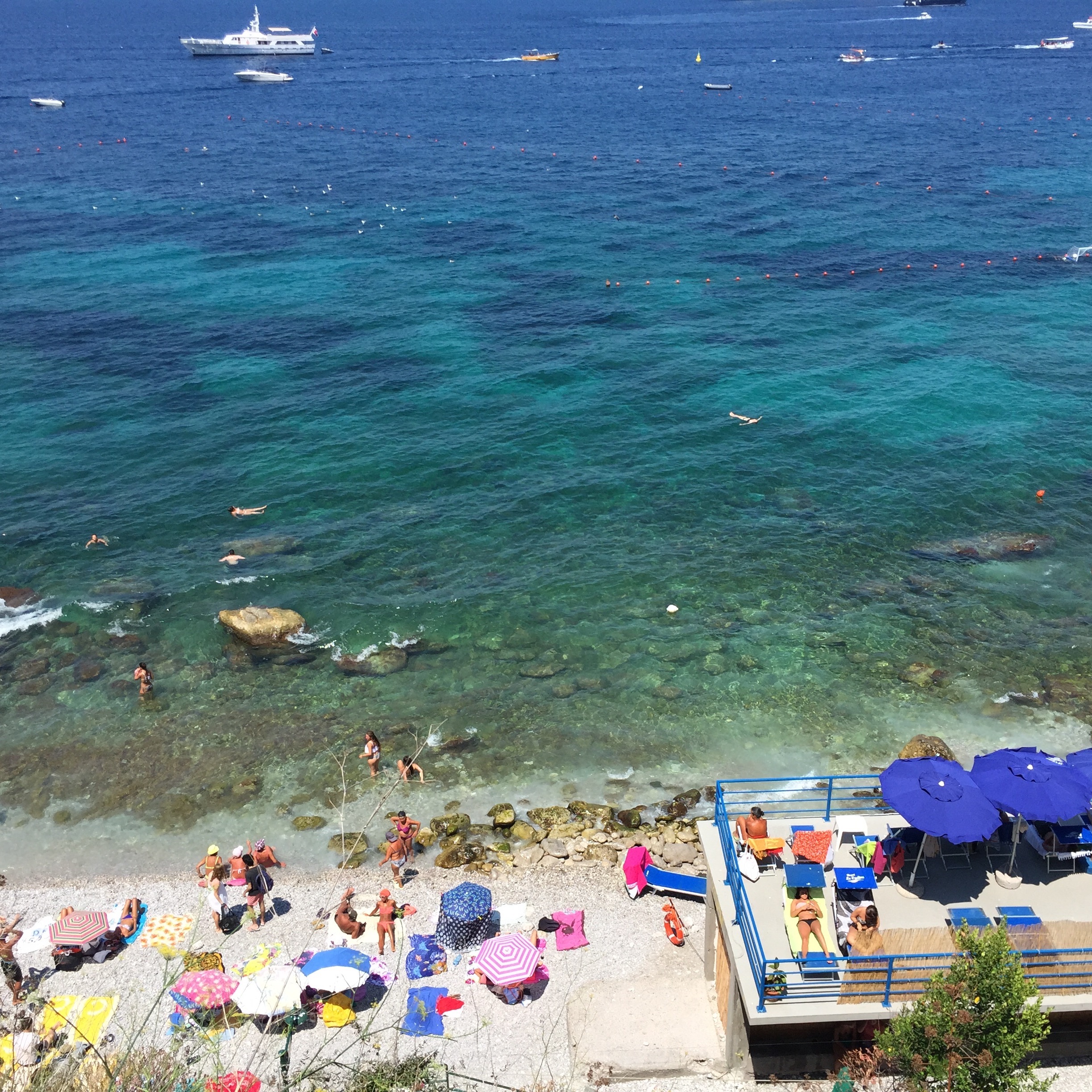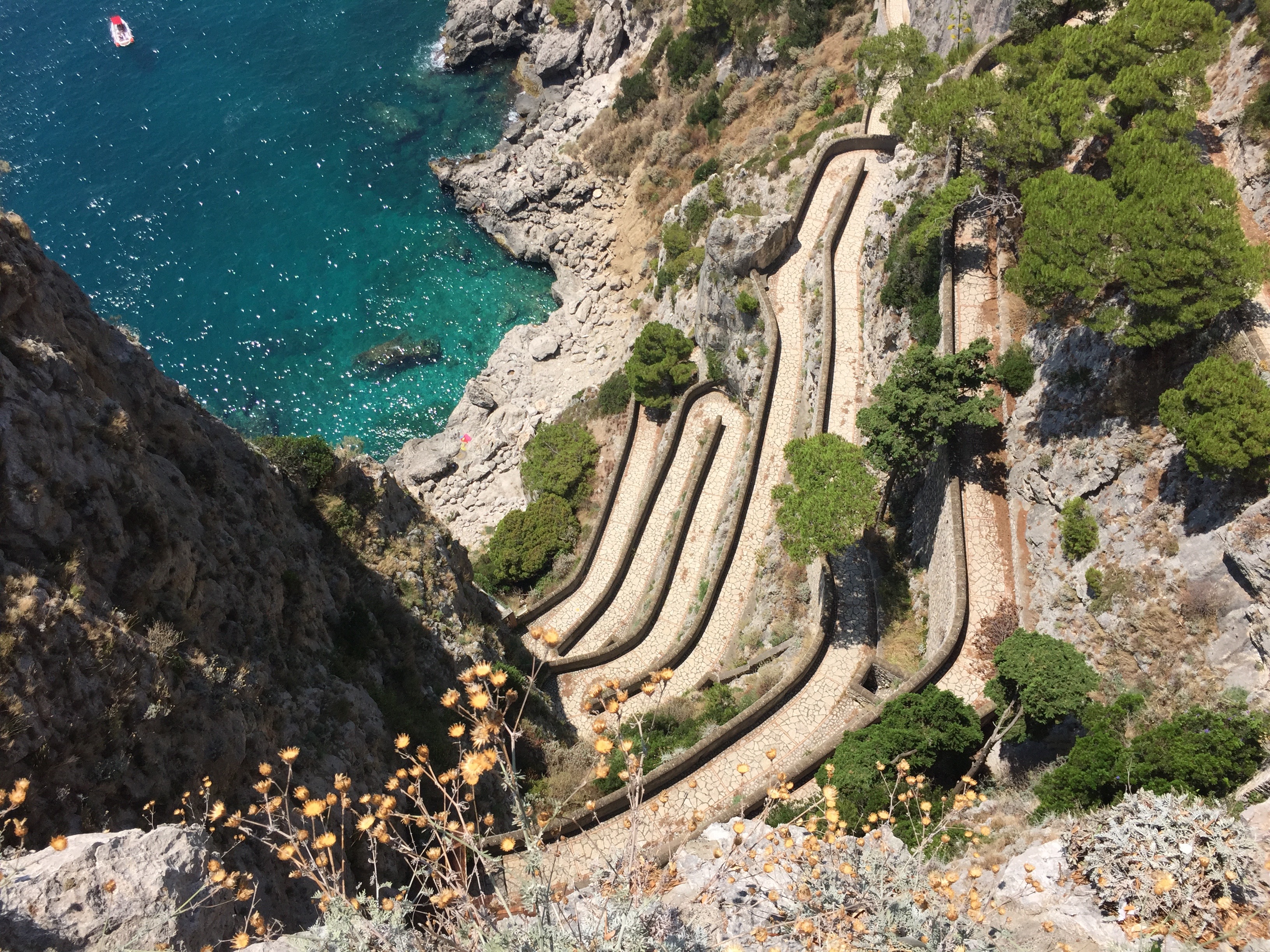 View of Via Krupp / Vue sur Via Krupp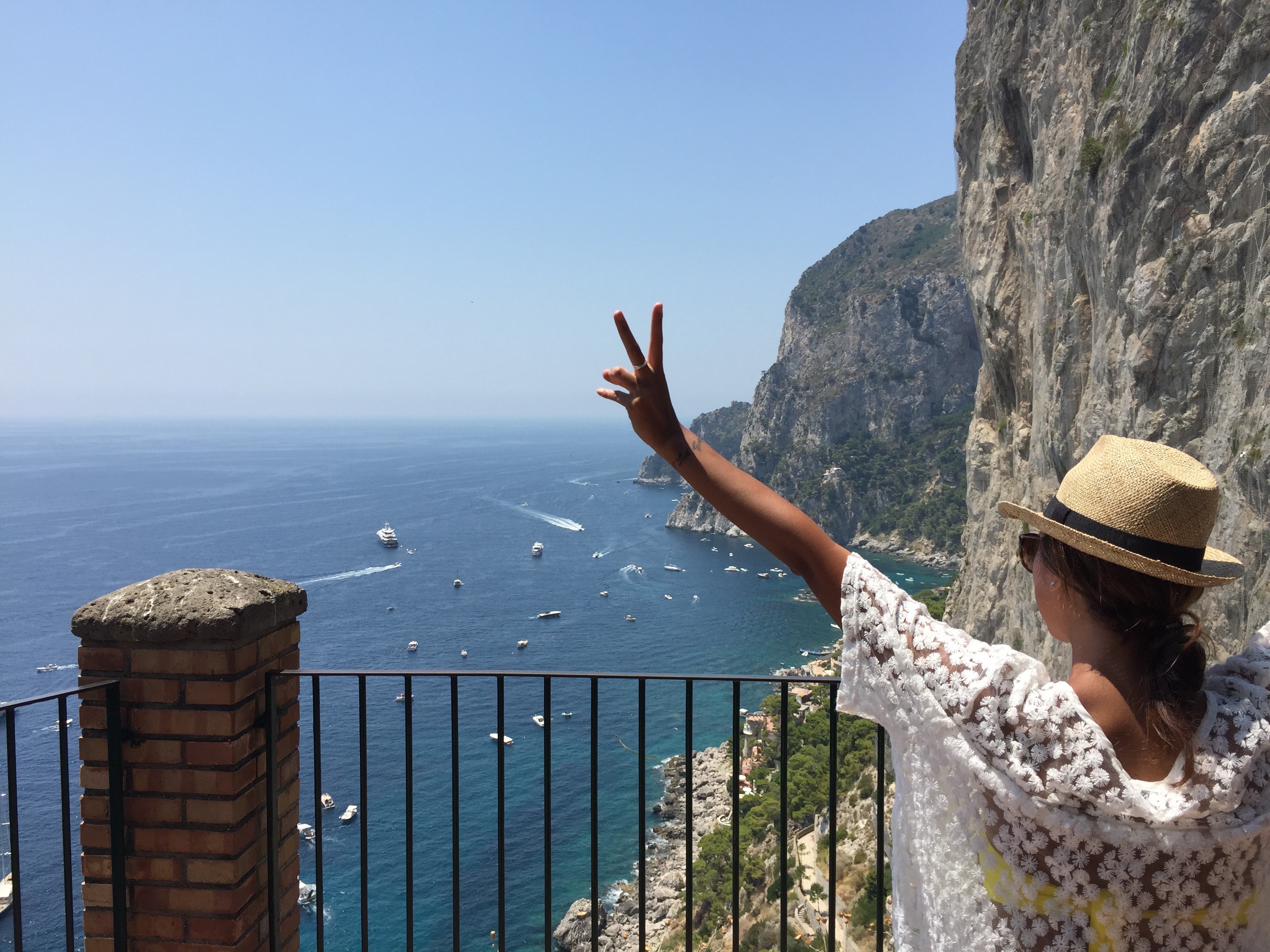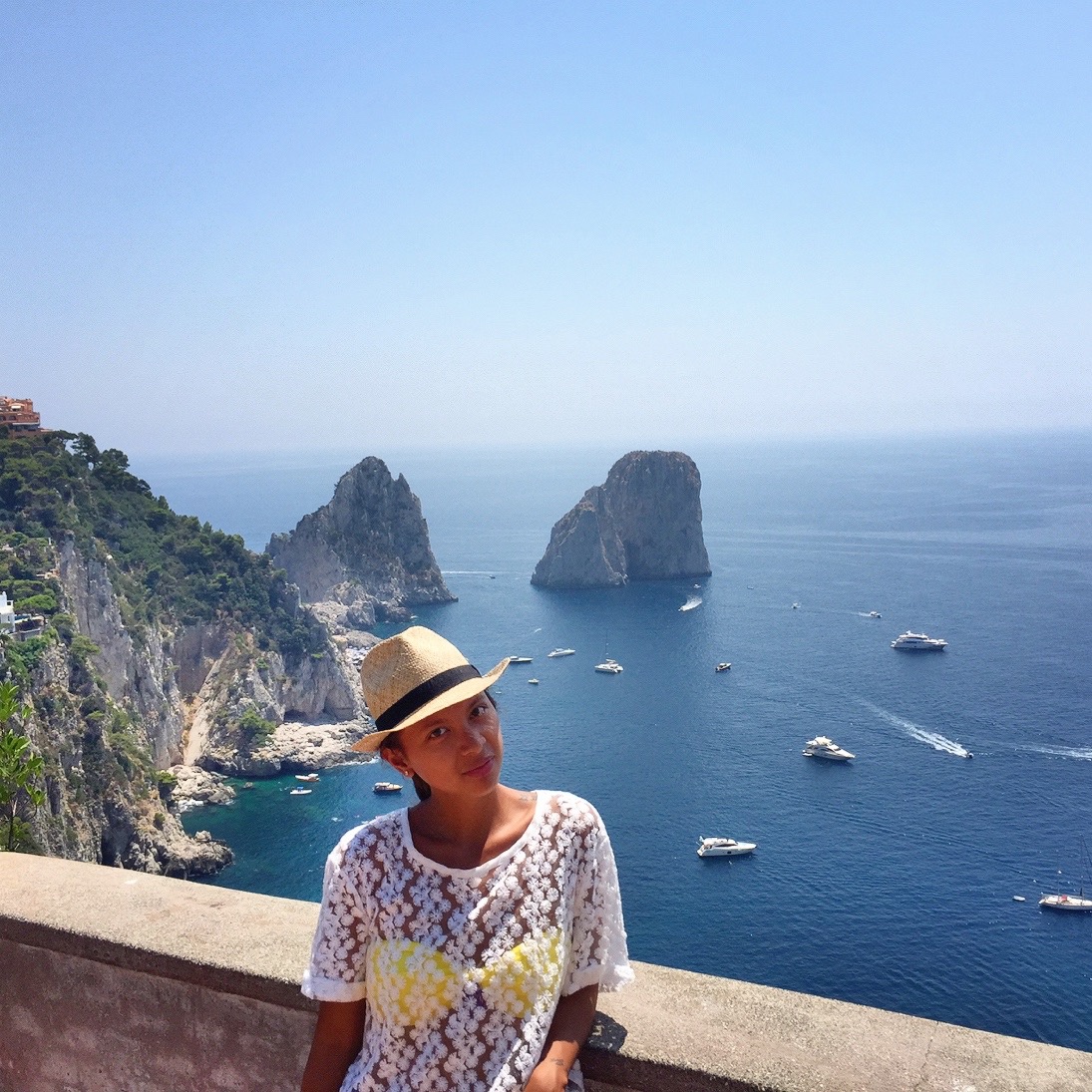 View of Faraglioni / Vue sur Faraglioni
Wearing: AMENAPIH swimsuit & lace t-shirt (collection summer 2015)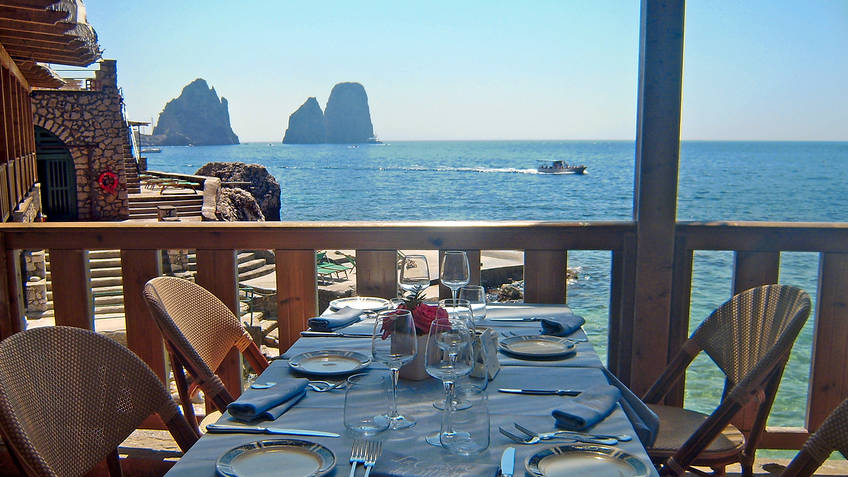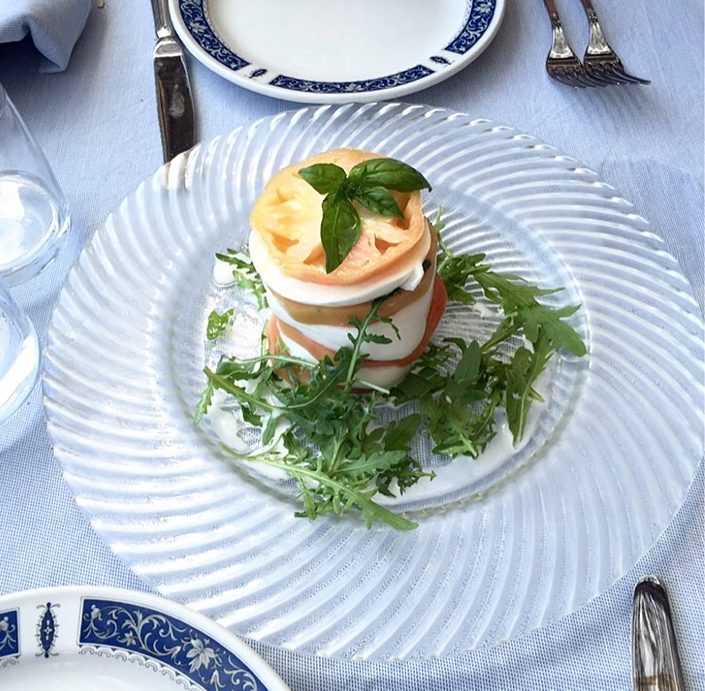 Caprese at La Calzone del Mare, Marina Piccolo. (www.lacanzonedelmare.com)
What I love about this place: The terrace overlooking the swimming pool and the sea and typically Mediterranean cuisine with fresh fish, seasonal vegetables and grilled meats.
Ce que j'aime à propos de cet endroit : La terrasse vue sur la mer et la cuisine méditerranéenne avec ses poissons frais, ses légumes assaisonnées et ses viandes grillées.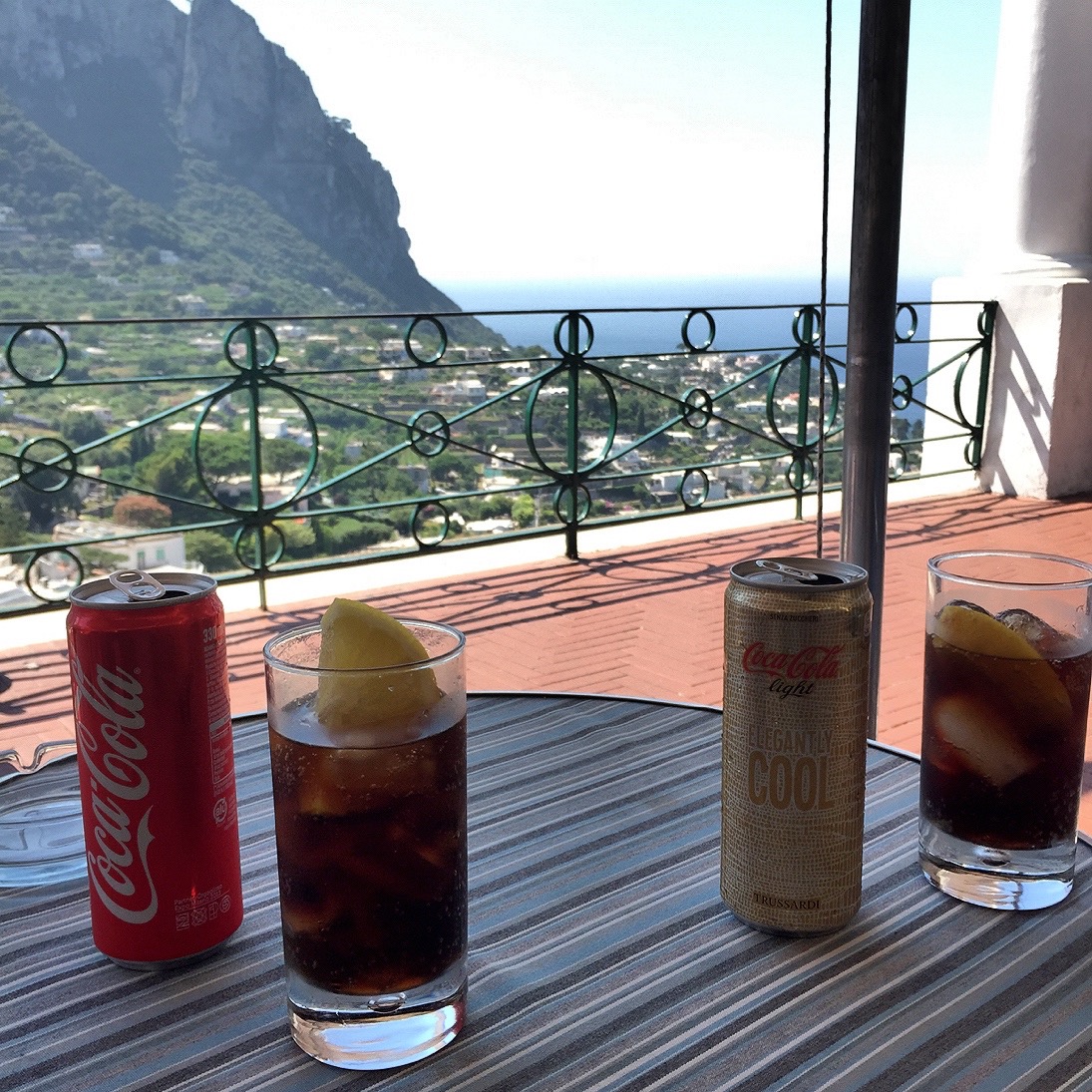 "It's boiling and I am exhausted, can we stop and have a break" / "Il fait chaud et je suis épuisée ! Peut-on faire un break ?!"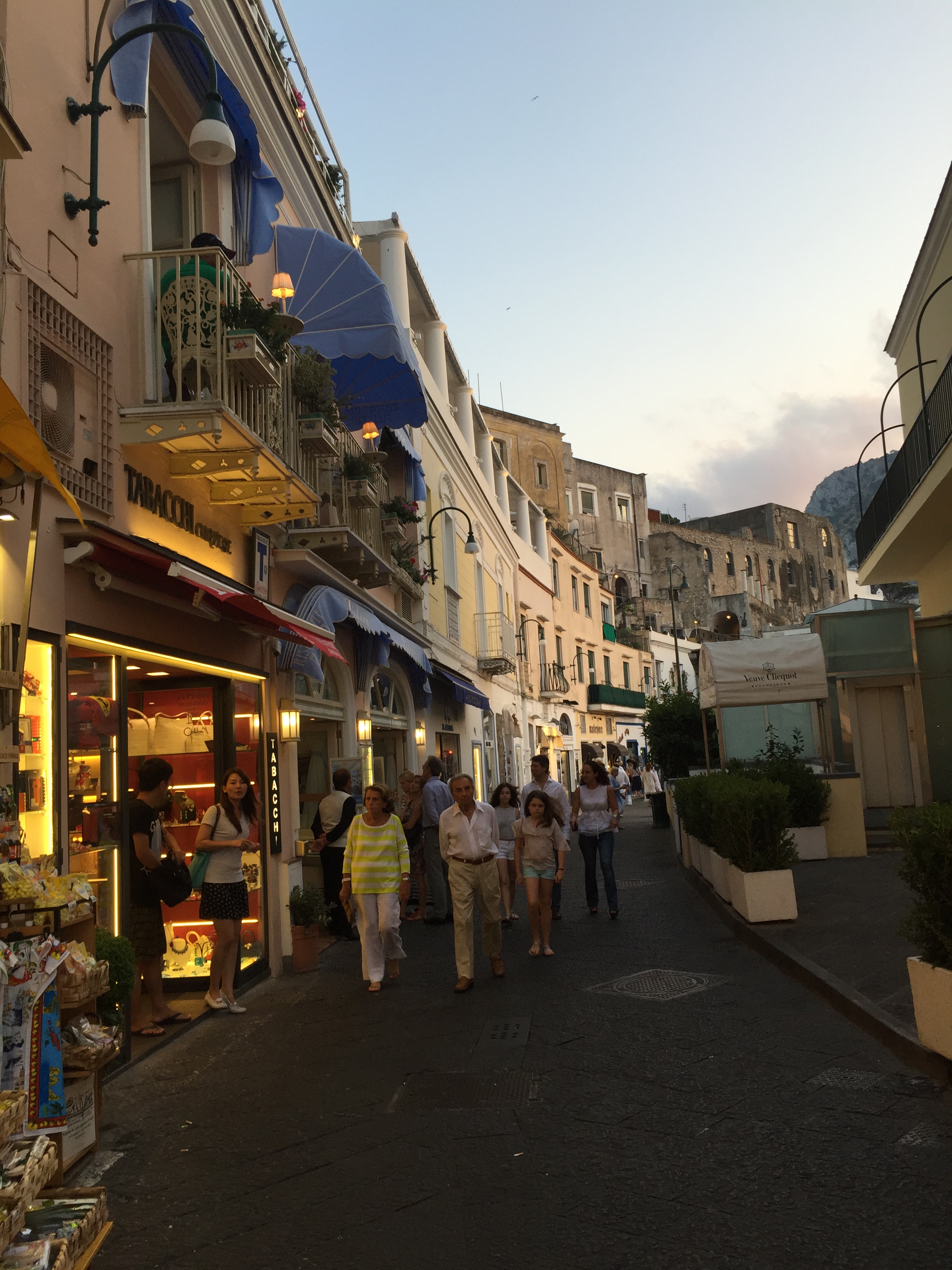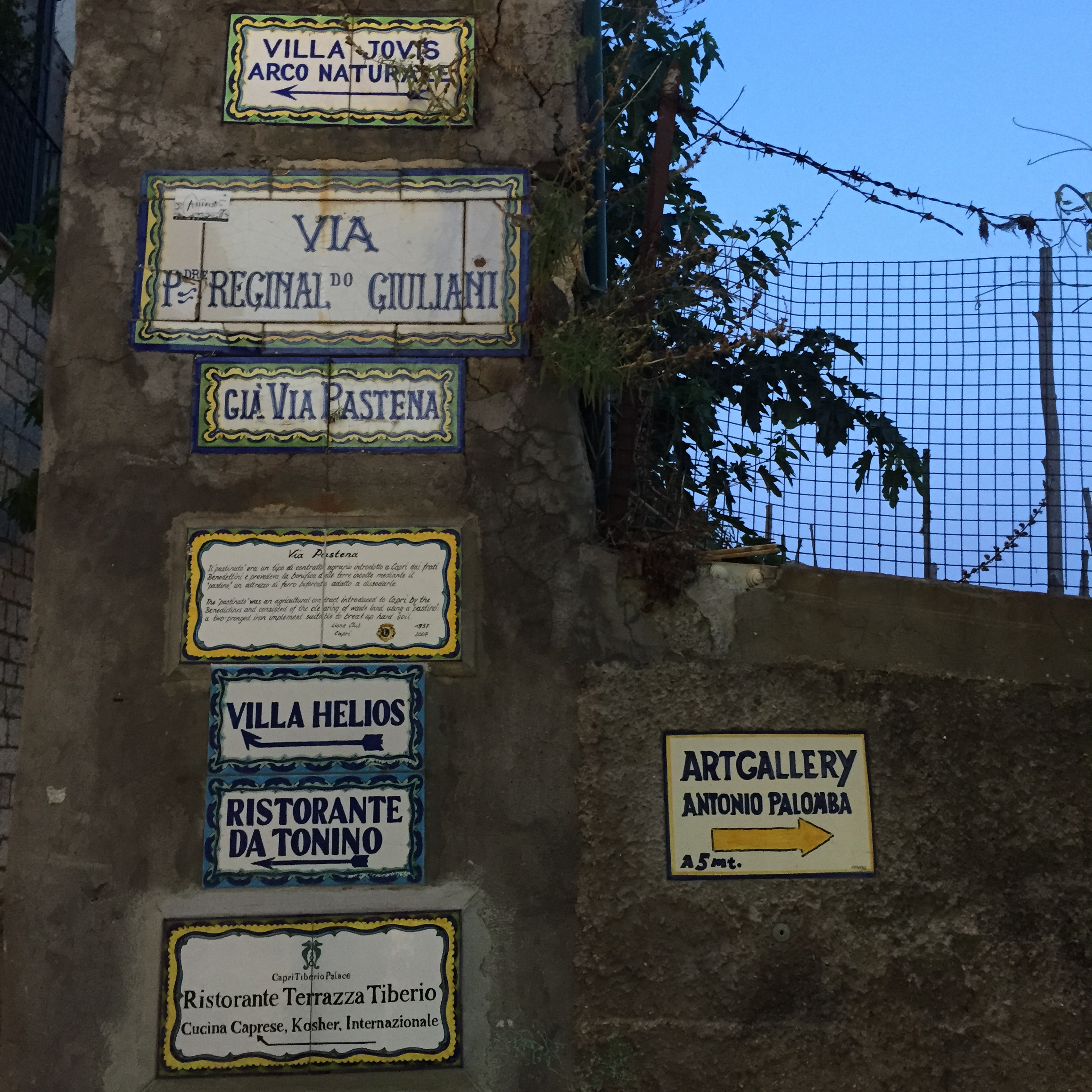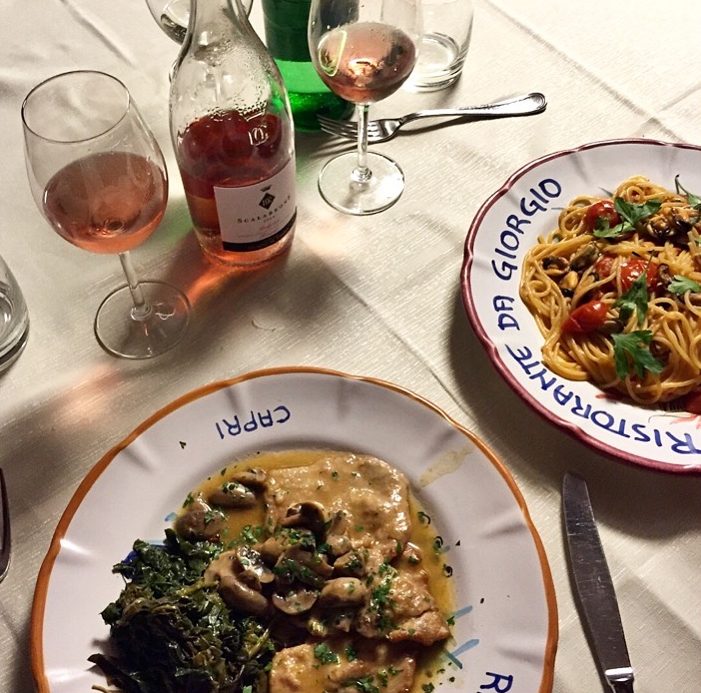 Where: Restaurant Da Giorgio, Capri. (www.ristorantedagiorgio.com)
What I love about this place: The view of Capri, I went for dinner time and caught the sunset, it was magical! And of course the traditional dishes made with fresh fish and seafood.
Ce que j'aime à propos de cet endroit : La vue sur Capri et son couché de soleil. Ce diner perché était parfait (et tellement romantique). Les plats traditionnels faits de poissons frais et de fruits de mer sont exquis.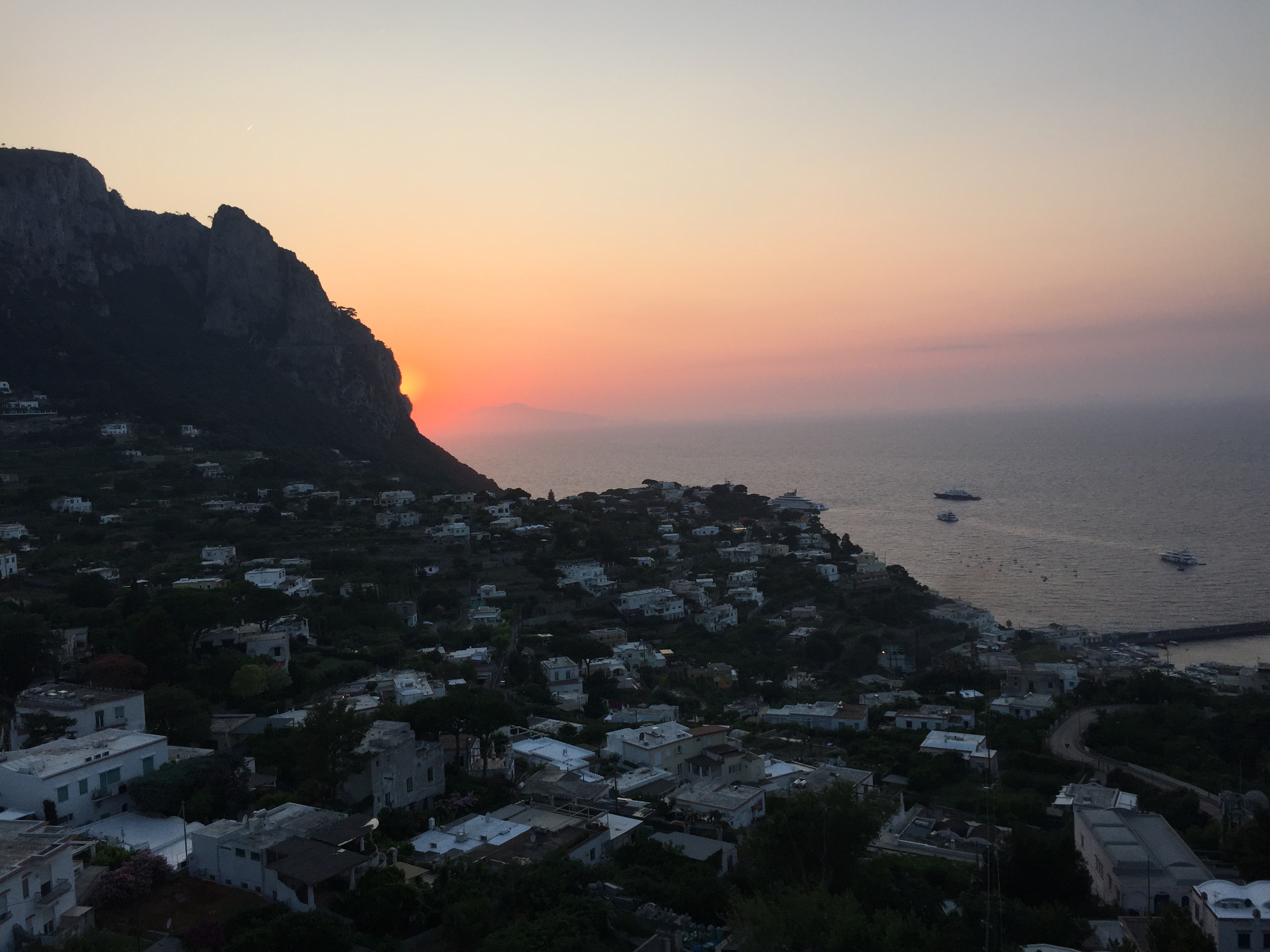 Ciao Capri! Salute Positano! / Arrivederci Capri! Ciao Positano!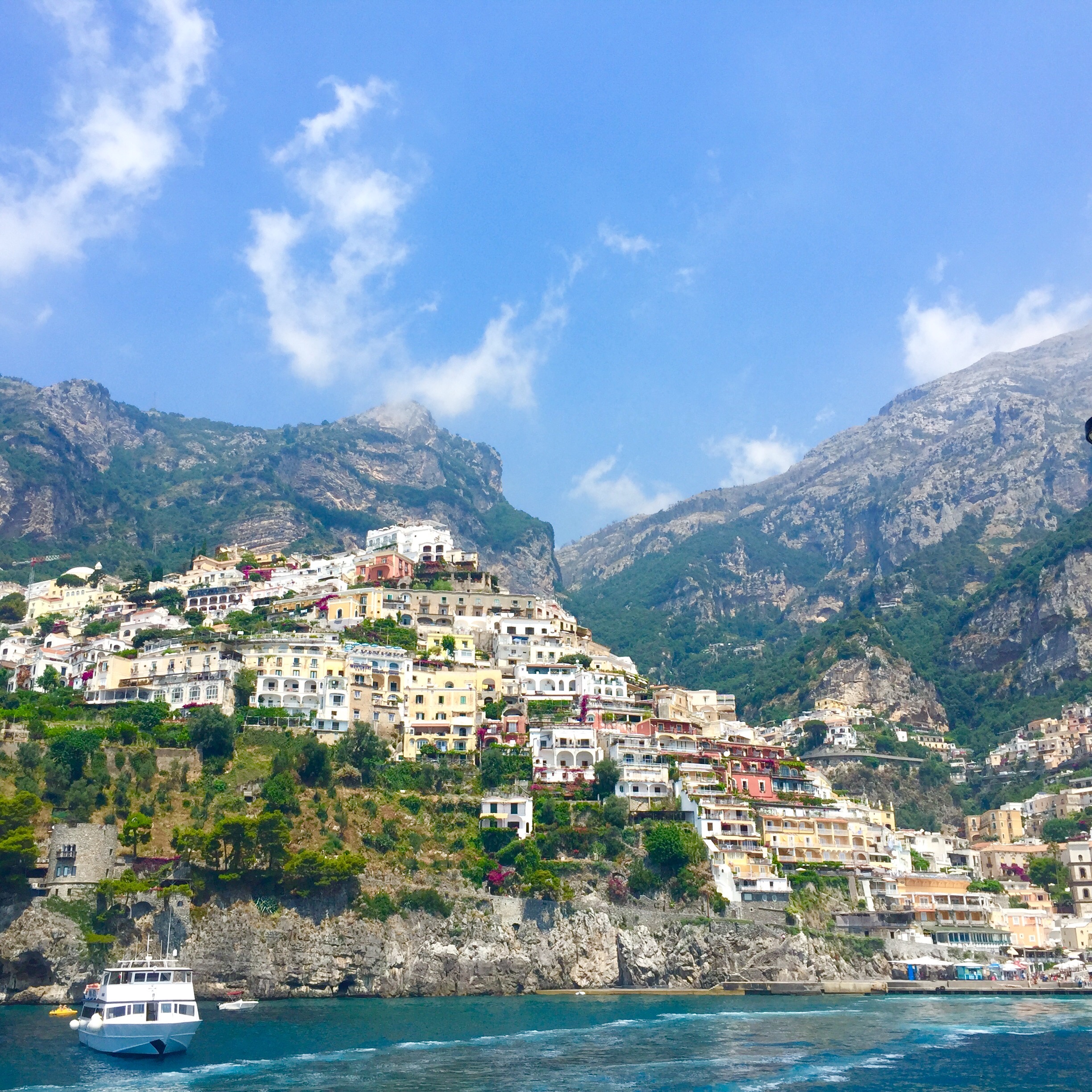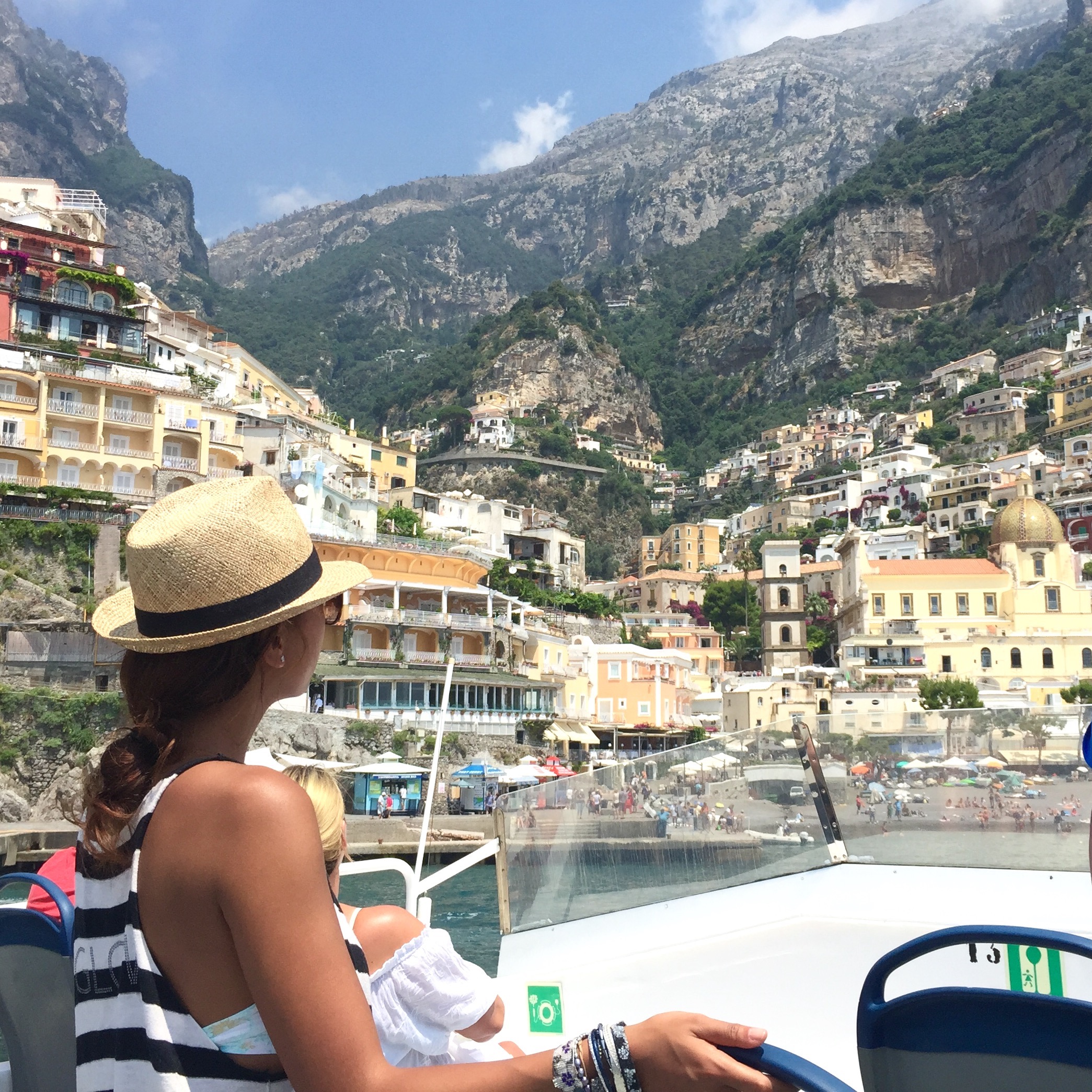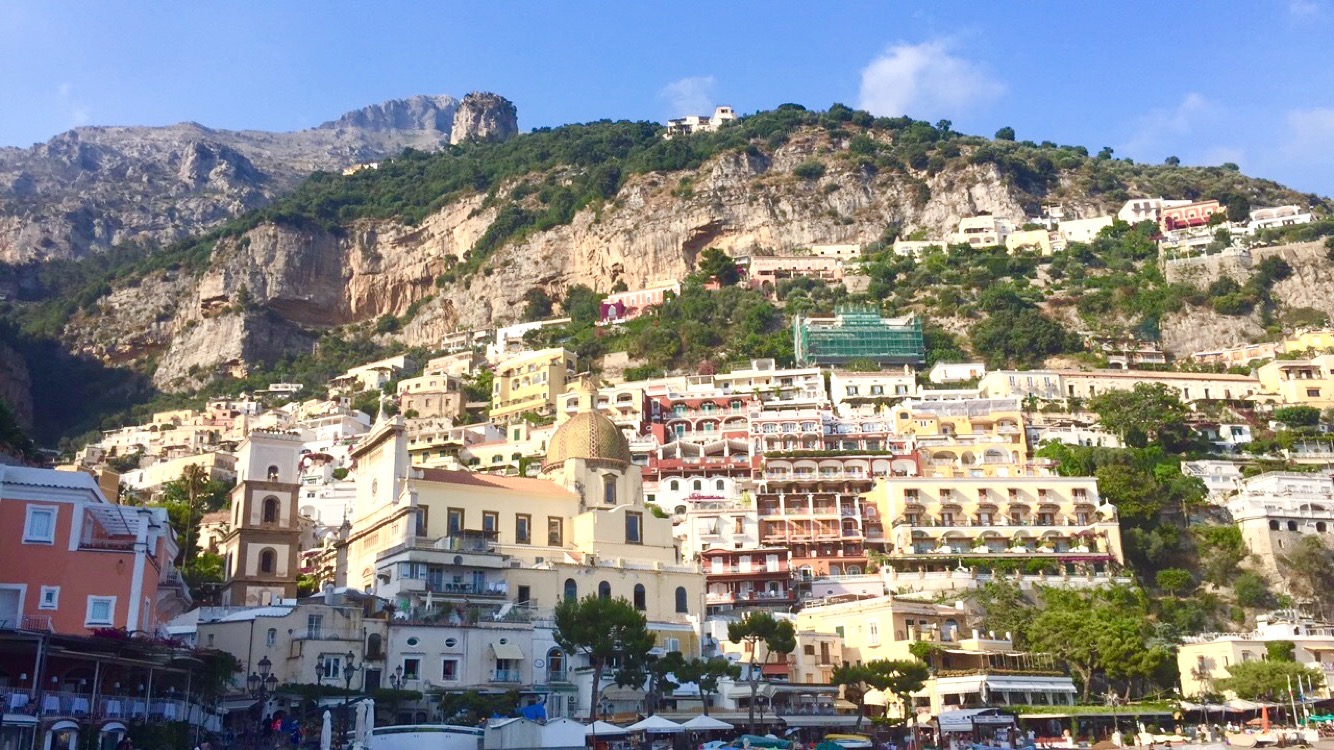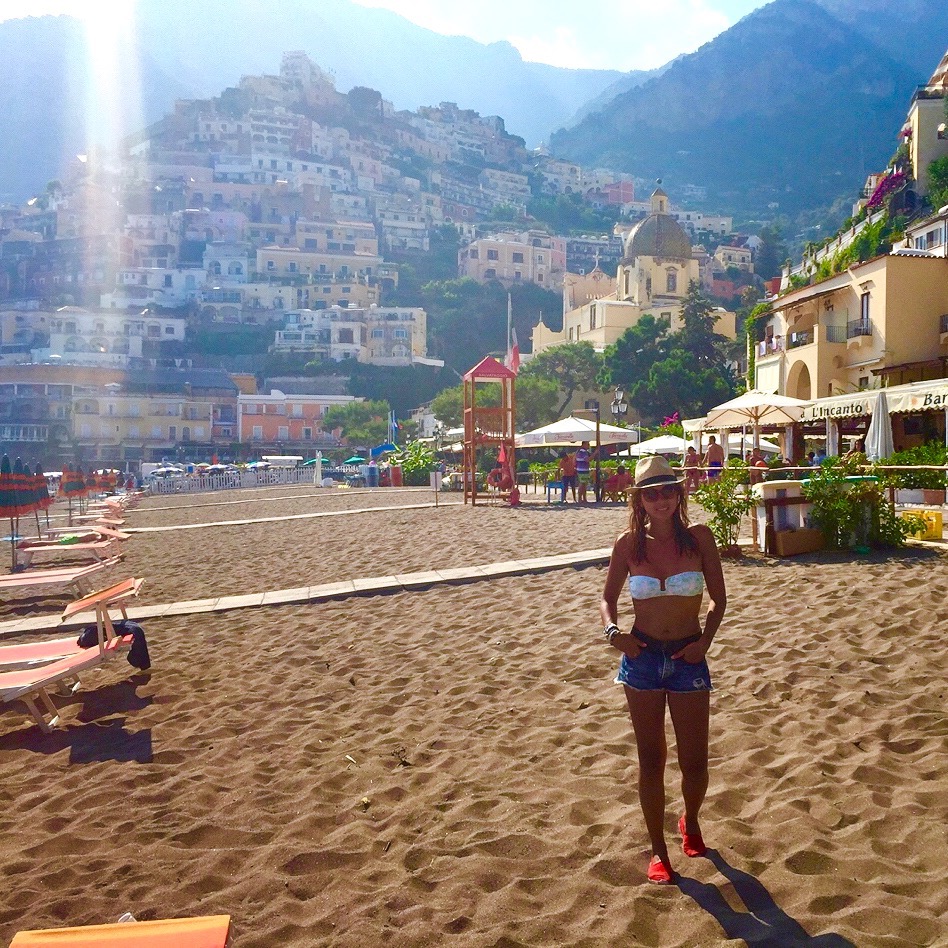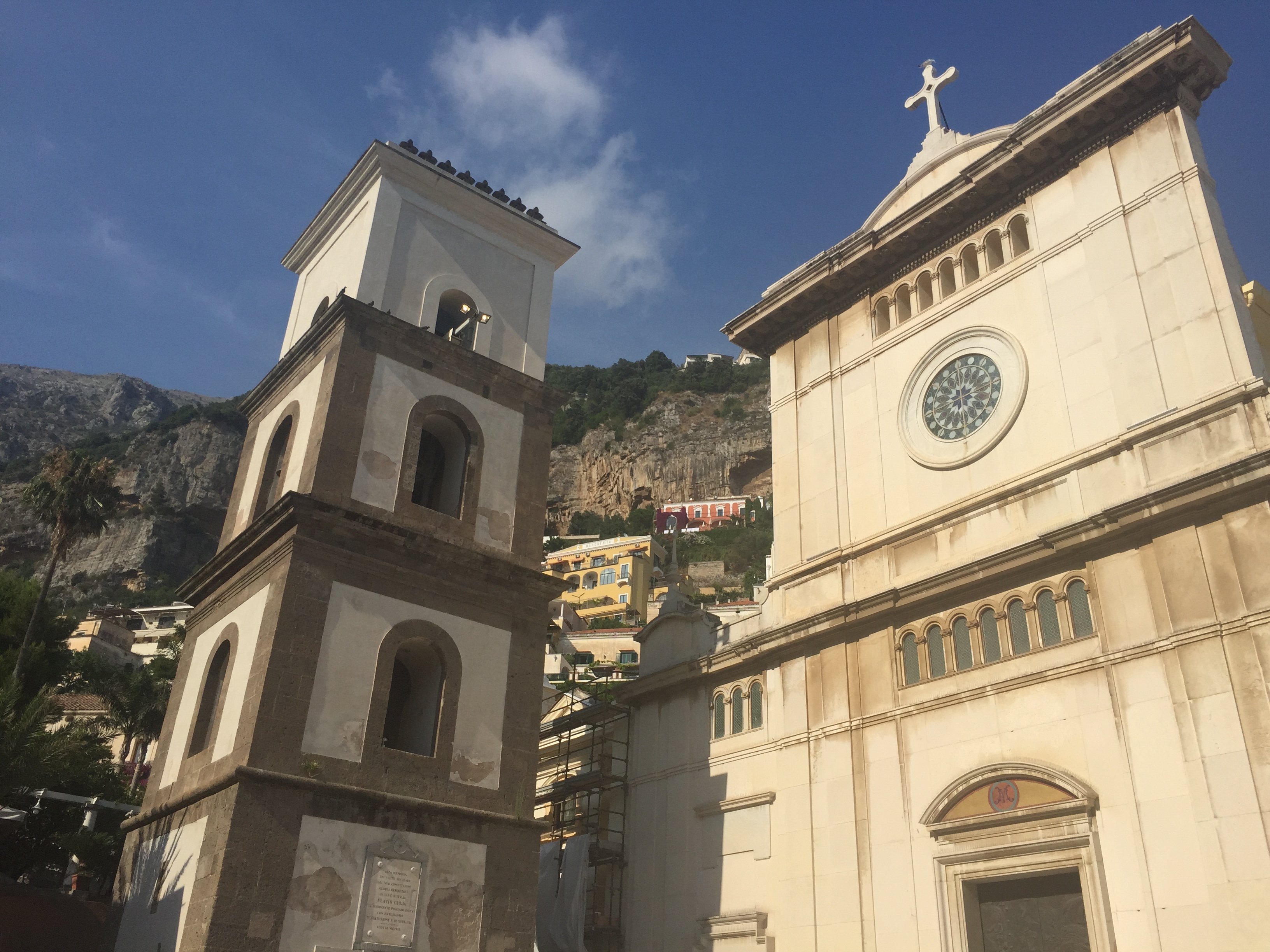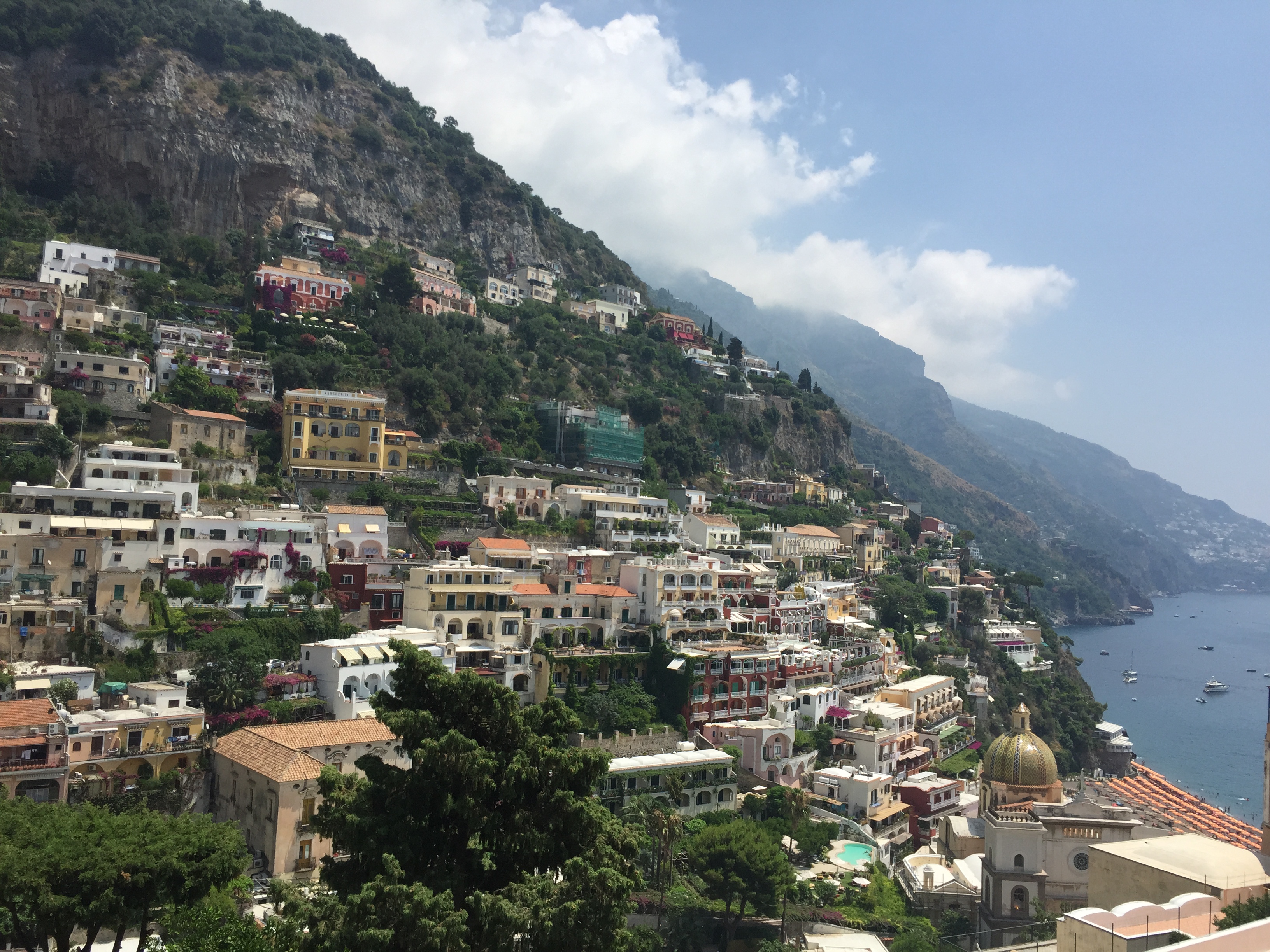 I went back home with a full of good memories! See you very very soon Capri and Positano <3 / Je suis rentrée à Paris avec des souvenirs plein la tête ! A très bientôt Italie !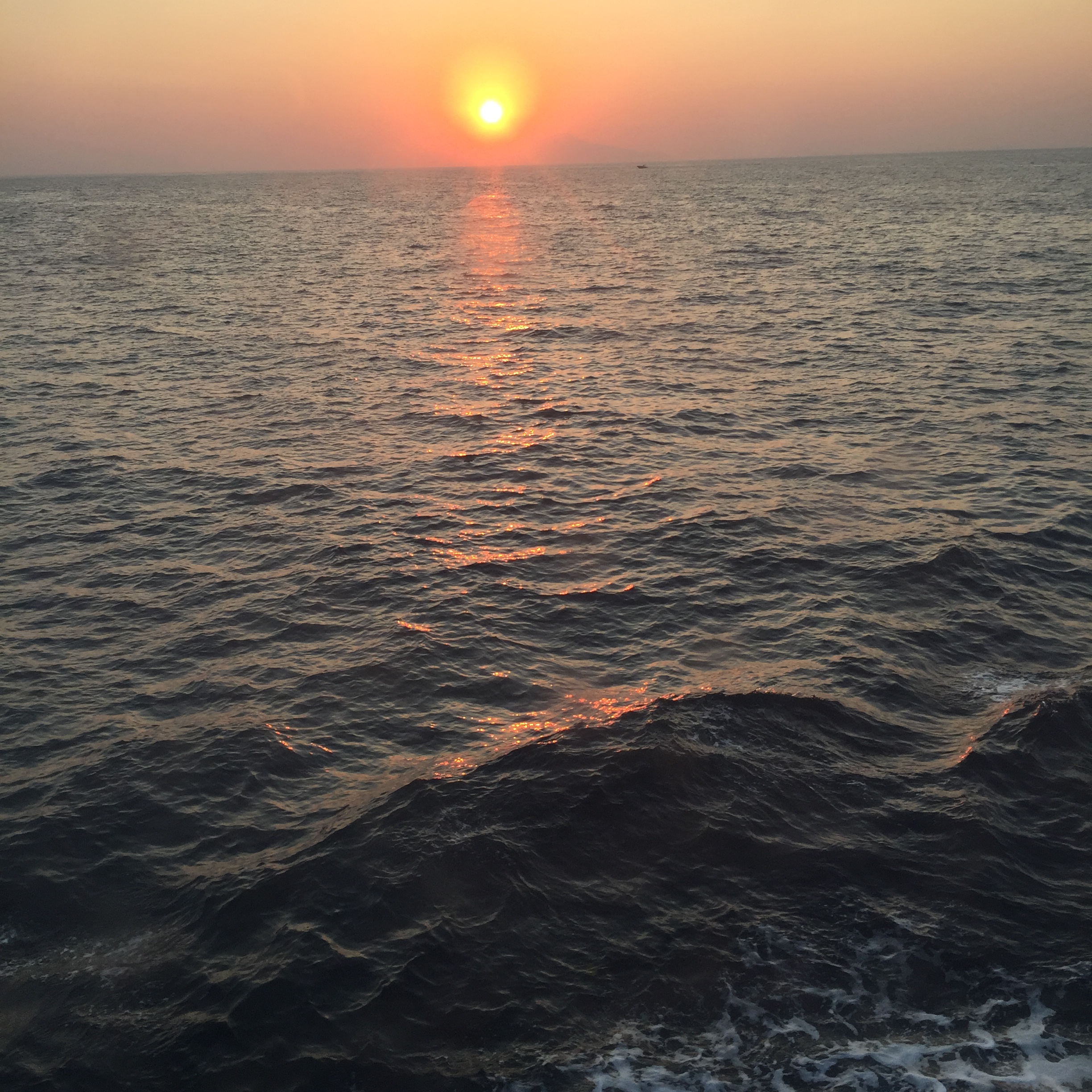 ---
Check out my other trip in Italy, here.
Découvrez mon autre aventure en Italie, ici.