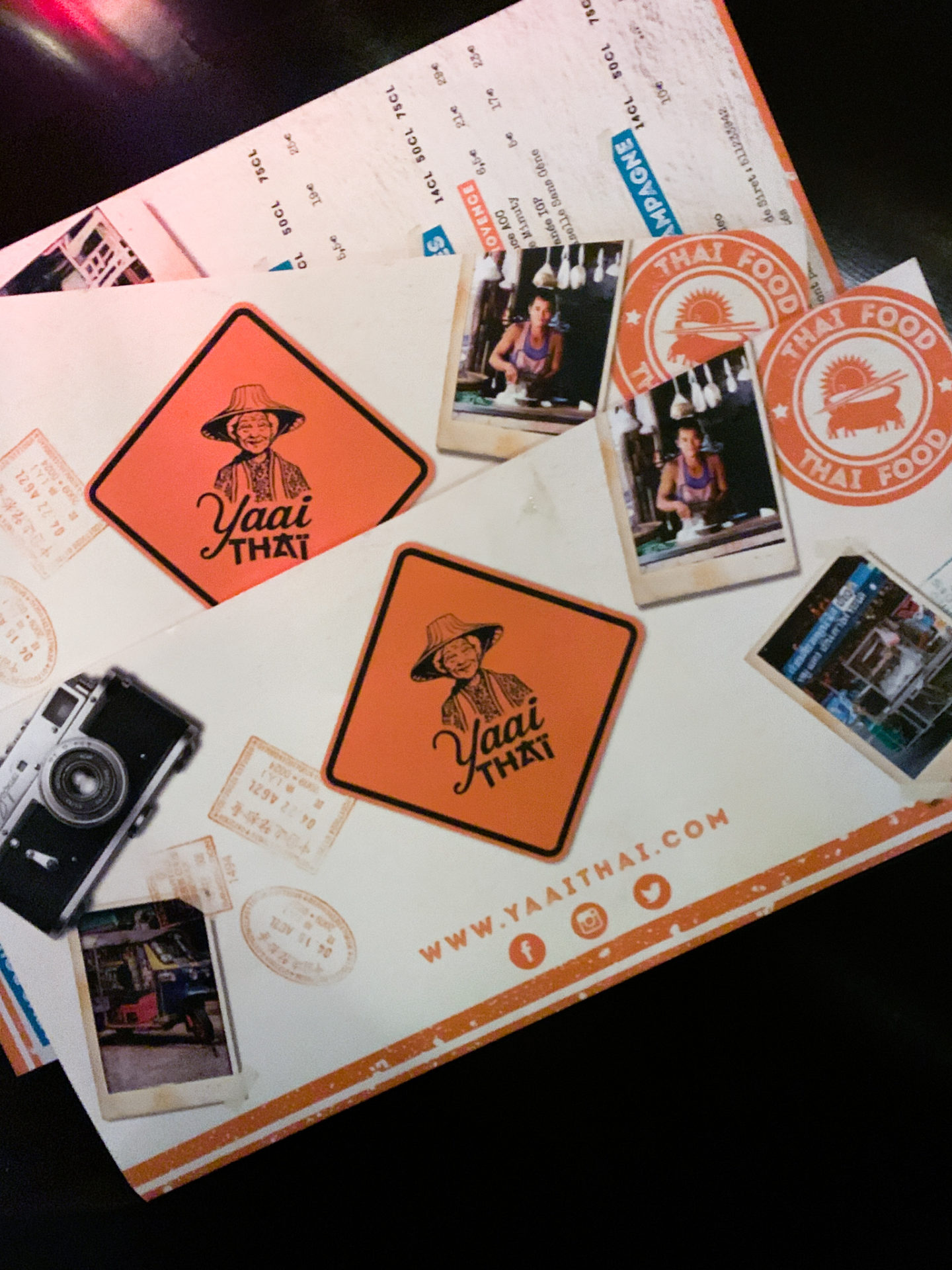 Great choice of resto if you want to eat thaï food in Paris ! I have search like this kind of place for a long time except Miss Shaw which doesn't really have an atypical deco. Yaai Thaï is perfect for that, it really feels like we are in the tiny streets food of Bangkok.
To beginning as a starter we took an assortment of vegetable spring rolls, Kaï Satay some marinated chicken skewers, gyozas with vegetables & chicken, beef strips and shrimp tempura.
For the main course, I've took a classic! A red coconut curry with shrimp, it's Gaeng Daeng on the menu, with a little more spicy for me because I love it! There are vegetables: green beans, zucchini, green peppers, red peppers, basil and bamboo shoots, all served with rice, of course 😉

Vincent, ordered a grilled duck breast with tamarind sauce. I also liked it but for me nothing beats a good Thaï curry … that's the basics!
Everything was amazing, the cocktails were good also and the prices are affordable! The atmosphere and the interior deco were cool, the place is located on the Grands Boulevard but they also opened in the 14ème arrondissement of Paris (22 Rue Daguerre).
I recommend this place if you want a change and to enjoy a bit of thaï cuisine 😉
35 Boulevard de Bonne Nouvelle, 75002 Paris
More places to discover here!
Check le menu, here