ISABELL KRISTENSEN FASHION SHOW
STORY
For the very first time in Europe (several times in backstage and some shows were in Asia), I was invited to a fashion show! Not just any but the London Fashion Week one!!!
So when I received the invitation for the Isabell Kristensen fashion show, I haven't hesitate for a long. I booked a train ticket straight after and I called one of my best who lives there that I'm coming! It was also the opportunity to spend some times with my friends and the truth is I missed London.
Isabell Kristensen is a Haute Couture designer from Denmark. She owns a boutique in Monaco-Ville that features exclusive and luxurious evening and cocktail dresses. This summer, she presented her new collection on the Monaco Heliport tarmac. Her gowns have been proudly worn by Nicole Kidman, Paris Hilton, Kate Winslet, Katy Perry and Liza Minnelli. She's also a mother  and a former model, she spent many years in London where she opened her very first boutique.
THE EVENT
The fashion event was at BAFTA (near Piccadilly Circus), it started with a champagne reception followed by the show – a collection called Silver Linings. Pieces of the collection were unique and elegant, made by silk, satin and organza with also crystal embellishment. Bykov's jewelry gave a touch of glamor to the pieces by dressing up the models. 
The event finished with a small documentary film about the Russian jewelry making and how it evolved over the years. 
The dresses that she presented were so stunning, very elegant and very glamor! I really enjoyed the show and happy to be able to discover the designer's world and her unique pieces.
PS: Sorry in advance, I haven't took a lot of pictures as I filmed the show for a little VLOG that I'm preparing 😉
***
LE DÉFILÉ D'ISABELL KRISTENSEN
L'HISTOIRE
🇫🇷Pour la toute "vraie" première fois (plusieurs fois en backstage ou alors c'était des défilés en Asie), j'ai été invité à un défilé de mode ! Mais pas n'importe laquelle, celle de la Fashion Week de Londres !
Quand j'ai reçu l'invitation pour le défilé d'Isabell Kristensen, je n'ai pas hésité assez longtemps. J'ai tout de suite réservé un billet de train et j'ai prévenu une de mes meilleures potes (qui habite là-bas) que je venais ! C'était aussi une bonne opportunité pour moi de passer un peu de temps avec mes amis et la vérité c'est que Londres me manquait. 
Isabell Kristensen est une styliste de Haute Couture qui vient du Danemark. Elle a sa propre boutique à Monaco où elle expose des robes de soirée et de cocktails luxe. D'ailleurs l'été dernier, elle a présenté sa nouvelle collection sur le tarmac de l'héliport de Monaco. Ses robes ont été fièrement porté par de très grandes personnalités tels que Nicole Kidman, Paris Hilton, Kate Winslet, Katy Perry et Liza Minnelli. À part cela elle est aussi mère et ancienne mannequin, elle a passé plusieurs années de sa vie à Londres où elle a ouvert sa toute première boutique.
L'ÉVÈNEMENT
L'évènement qui a eu lieu à BAFTA en plein coeur de Londres vers Piccadilly circus, a commencé par une réception suivie du défilé – une collection appelée Silver Linings. Les pièces de la collection sont uniques et élégantes, faites de soie, satin et d'organza incrustées de cristaux. Les bijoux Bykov donnent une touche glamour aux pièces en habillant les mannequins. 
L'évènement s'est terminé par un petit documentaire racontant l'histoire de la fabrication des bijoux russes et comment ceux-là ont évolué durant les années. 
Les robes qu'elle a présenté, étaient juste magnifiques, très élégantes et très glamour ! J'ai beaucoup aimé le défilé et je suis ravie d'avoir eu l'opportunité de découvrir cette créatrice ainsi que ses pièces uniques. 
PS: Désolée d'avance, je n'ai pas pris énormément de photos car j'ai plus filmé le défilé pour un petit VLOG qui se prépare 😉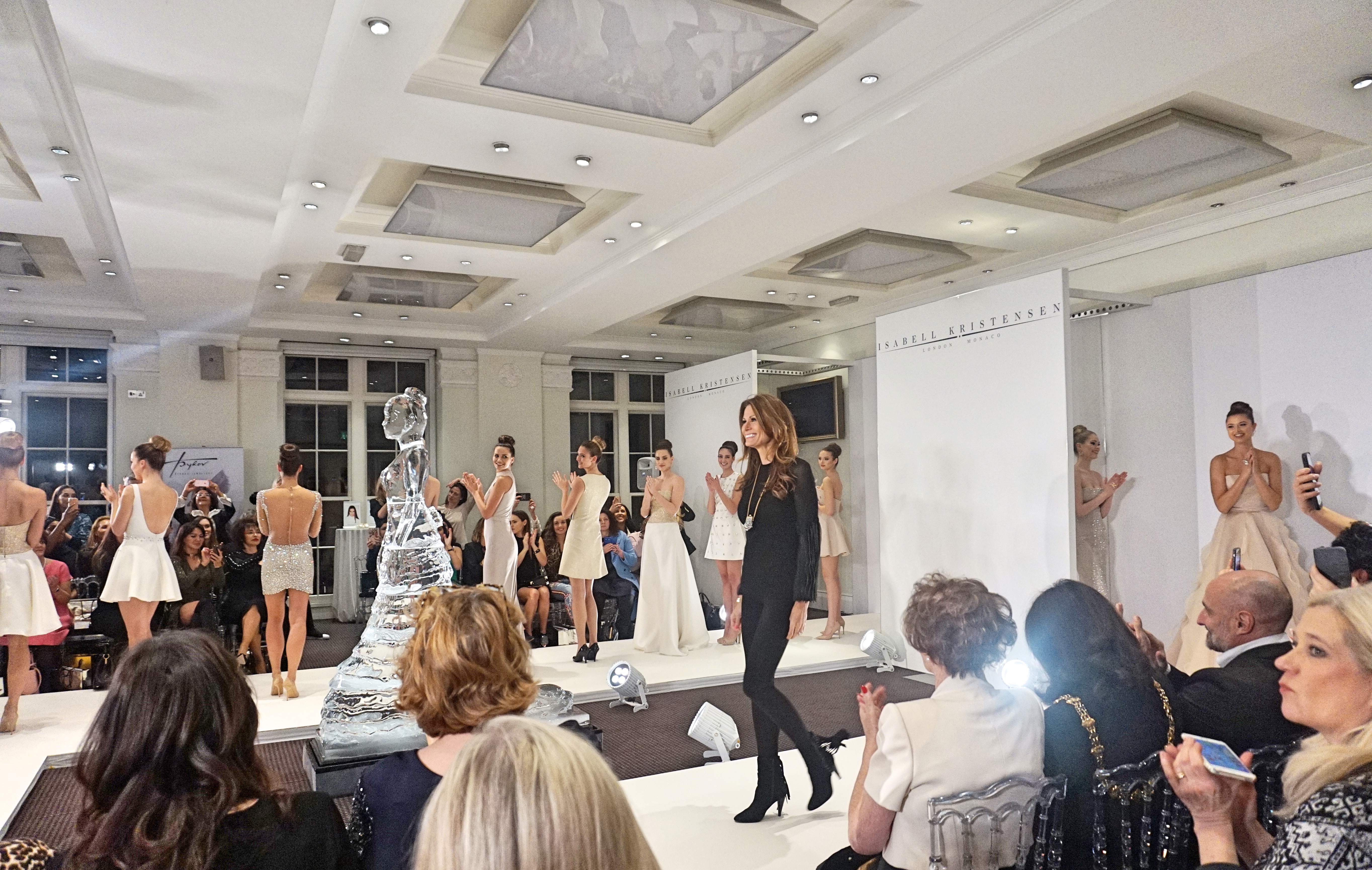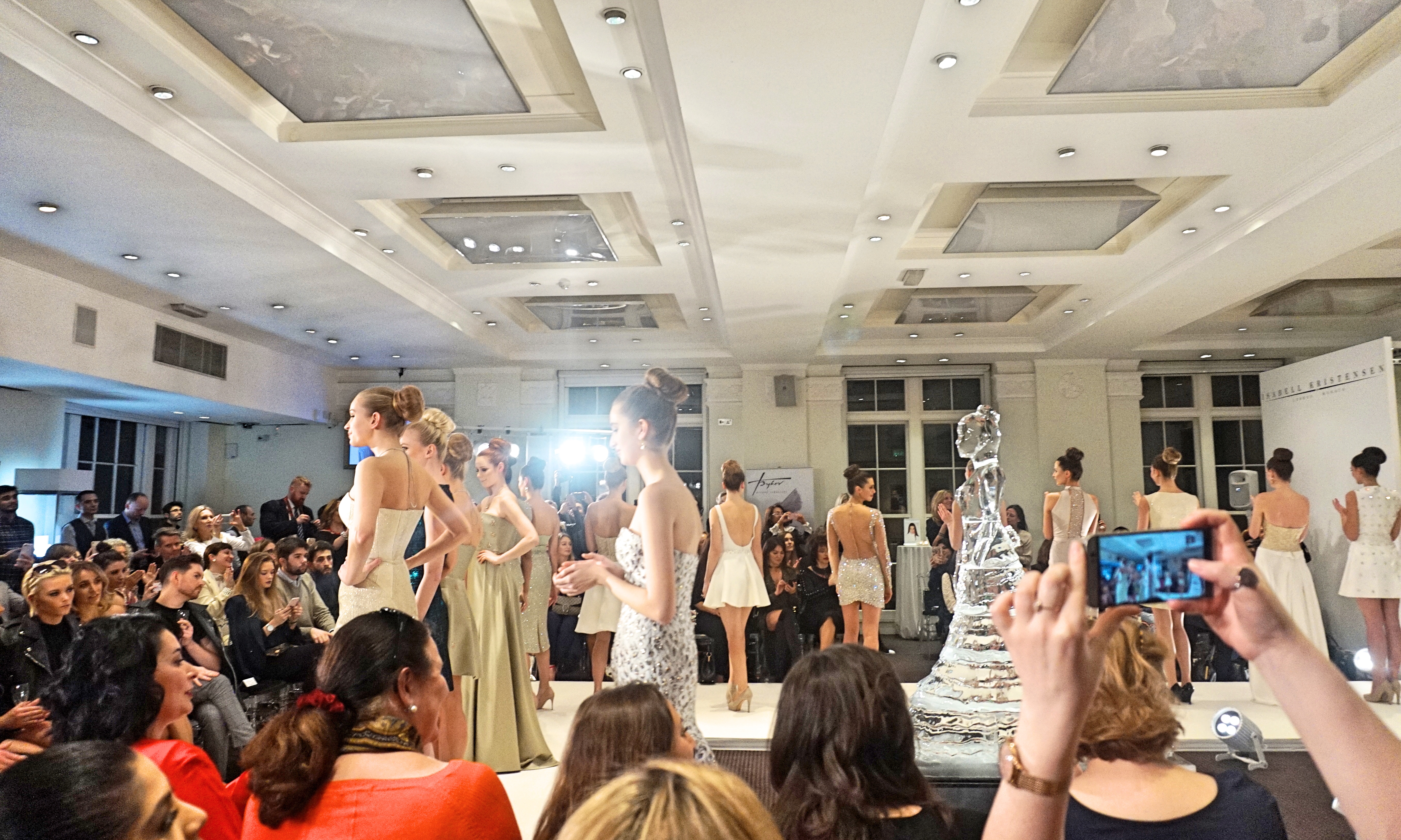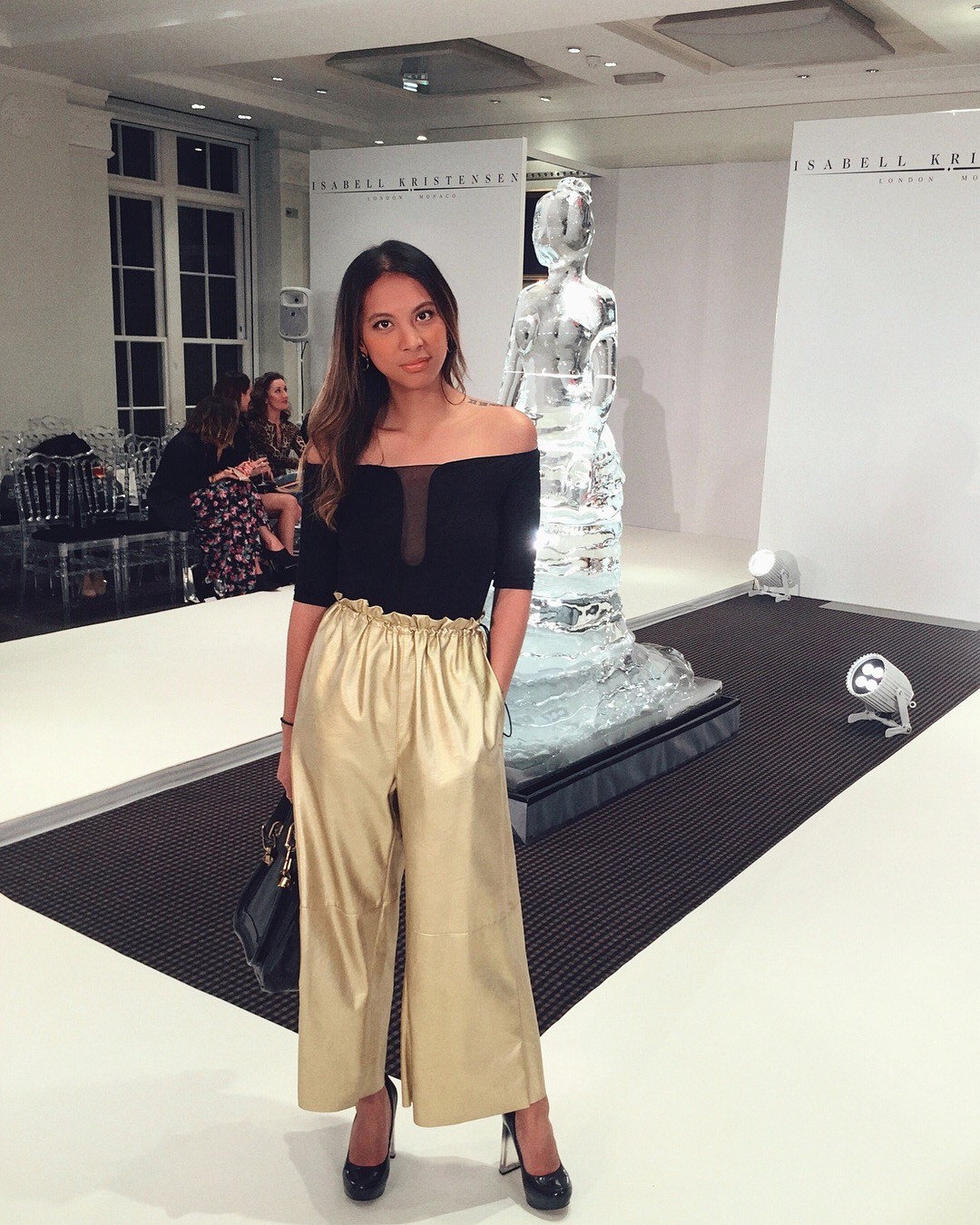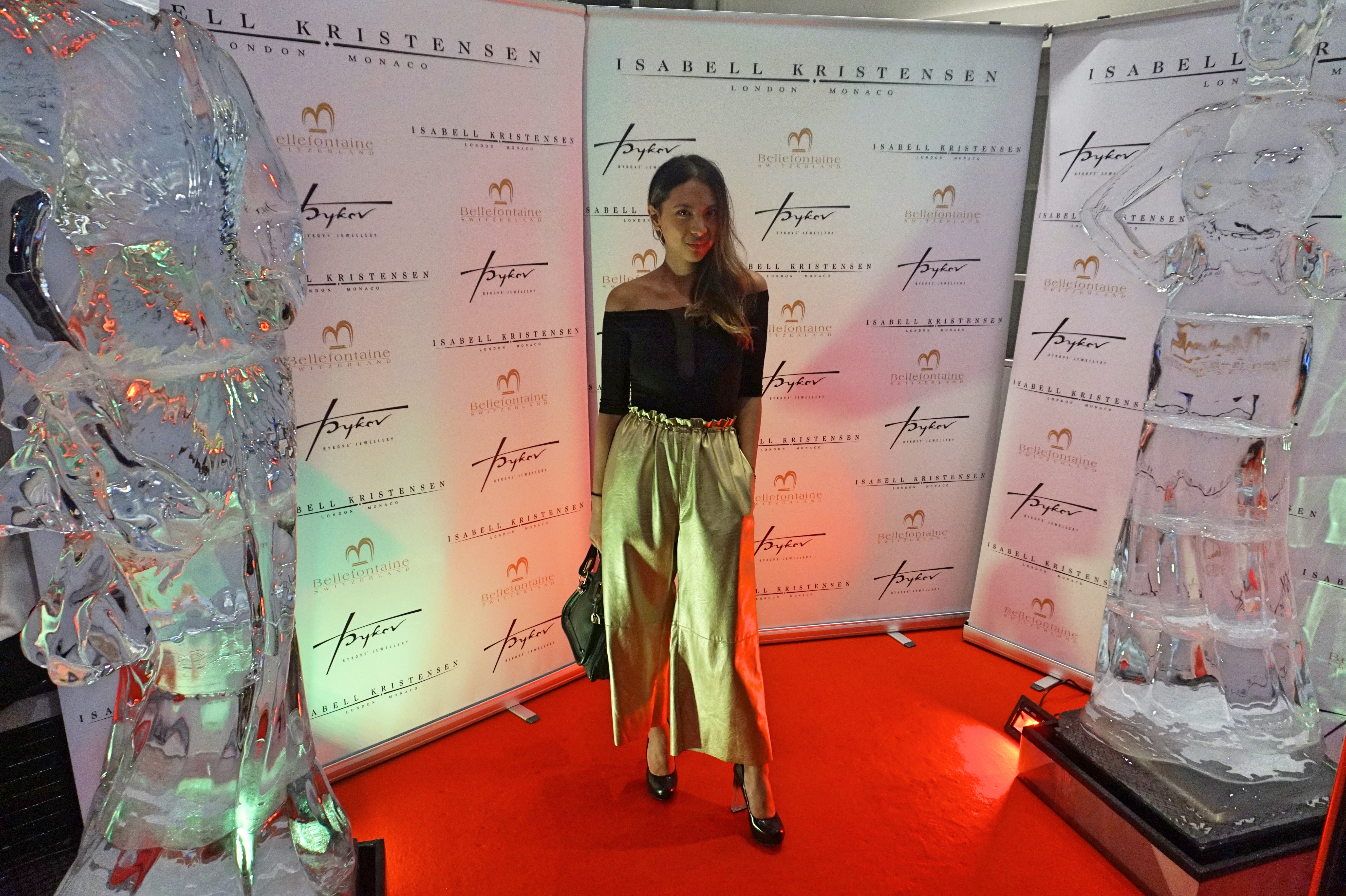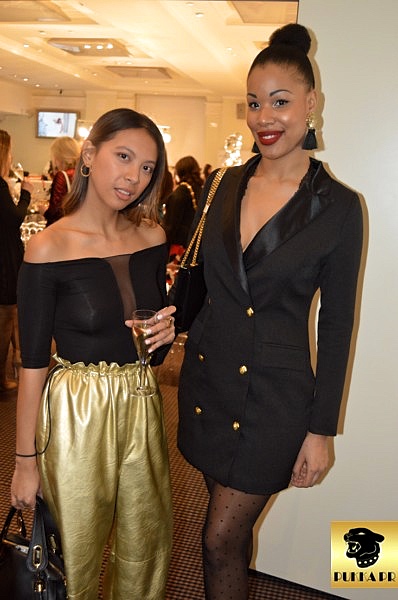 ---
Pictures by me and PUKKA PR.
What I'm wearing? Check this page here.
Discover the designer here.