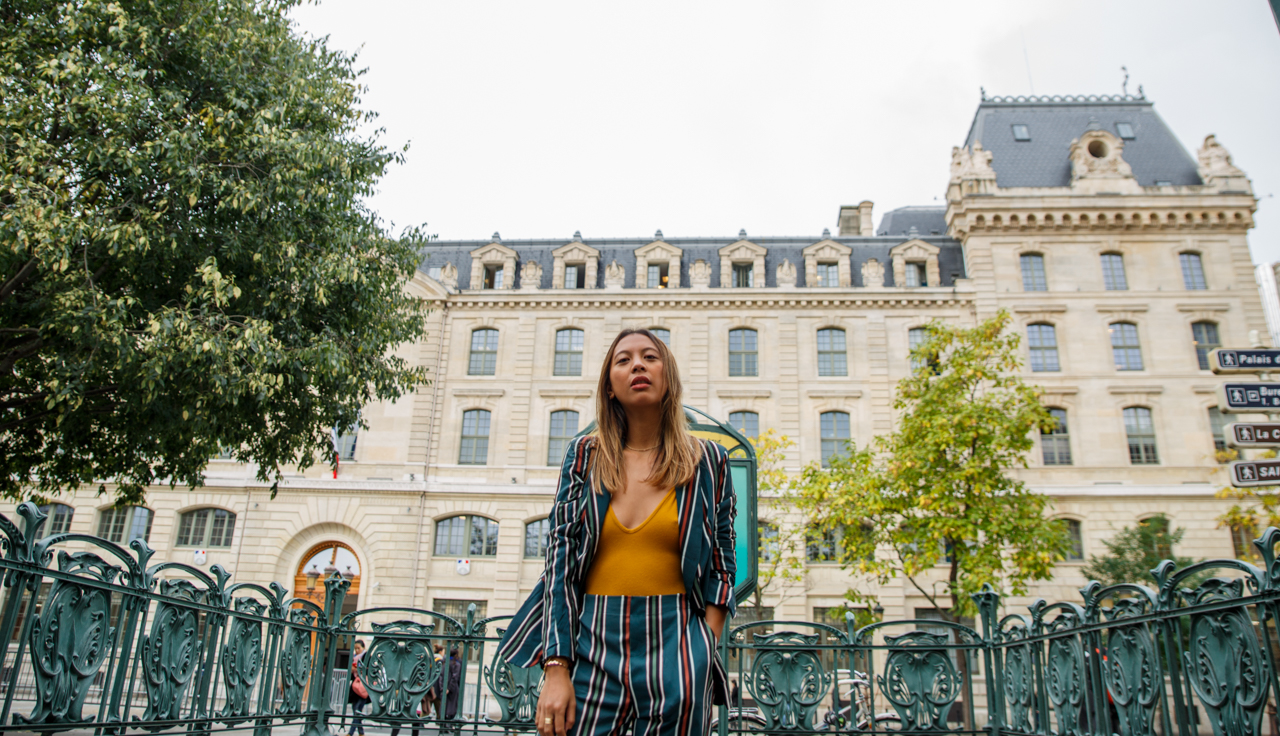 Office look or pyjama style ? These 2 styles are the trend of the season
🇬🇧Here is a new outfit! It's a set from the brand Zaful. Do you know it?
I discovered it through the networks and a lot of advertisements appeared between posts. I was attracted by, so I discovered the brand. In collaboration with them recently, their products are cool and very trendy. The only problem that I can say is the delivery time, it's a little bit long but apart from that nothing to say. I chose that blazer and those pants cause I wanted a set. But not a classic set plain and dark – it's not because it's fall that we can't wear bright colors. The ensemble totally match with the shades of the season and also the stripes are very trendy. In fact it's an original set, I say that it's a pyjama style because of the colors, they remind old colors from the time of our grandma. Finally I think it's better to wear a bright color under to illuminate the look. I was a little reluctant regarding the quality but it's actually ok for the price.
What do you think about my outfit, YAY or NAY ?
***
Un look business girl ou un style pyjama ? Ces 2 styles sont la tendance de cette saison
🇫🇷Ici un nouveau look ! C'est une tenue/ensemble de chez Zaful. Vous connaissez ?
J'ai découvert cette marque à travers les réseaux, beaucoup de publicités qui s'incrustaient entre les publications. J'ai donc été attiré et par la suite je découvre les produits. En collab' depuis peu avec la marque, leur produits sont assez cool et très tendance. Le seul hic que je pourrai dire c'est le délai de livraison, il est assez important sinon à part cela rien à dire. J'ai choisi cette veste et ce pantalon car tout simplement j'avais envie d'un ensemble. Mais non un classique et sombre – c'est pas parce que c'est l'automne que nous ne pouvons pas porter de couleurs vives. L'ensemble s'harmonise tellement bien avec les couleurs de la saison ! Et puis le rayé en motif est juste très tendance. En faite c'est un ensemble très original, je le désigne comme pyjama car les couleurs font beaucoup rappeler les vieilles couleurs à l'épode de notre grand-mère. Pour finir je pense qu'il est préférable de porter un top vif en dessous pour illuminer le look. J'étais un peu réticente sur la qualité mais ils sont en effet très bien pour leur prix.
Que pensez-vous de ma tenue, on kiffe ou pas ?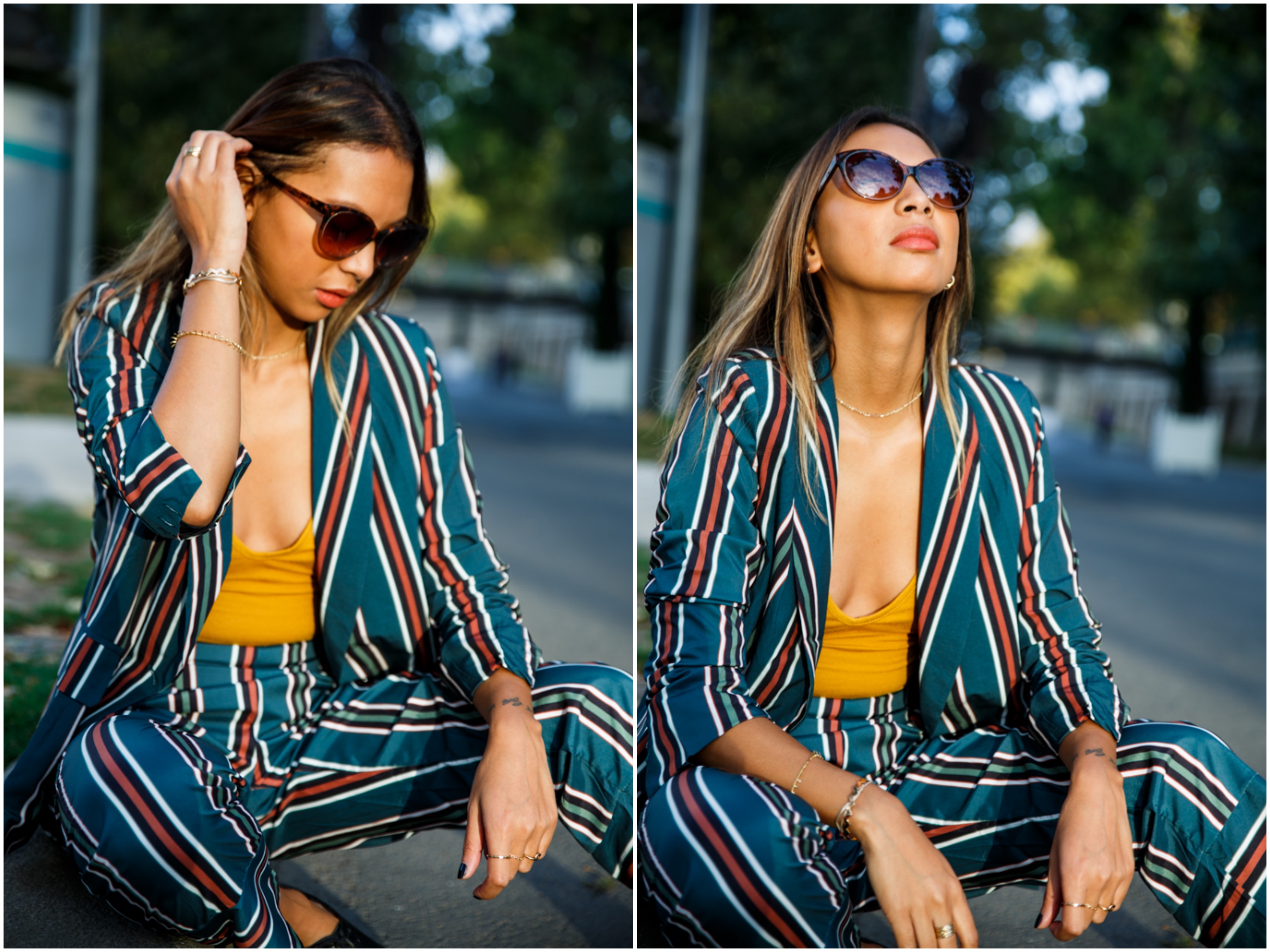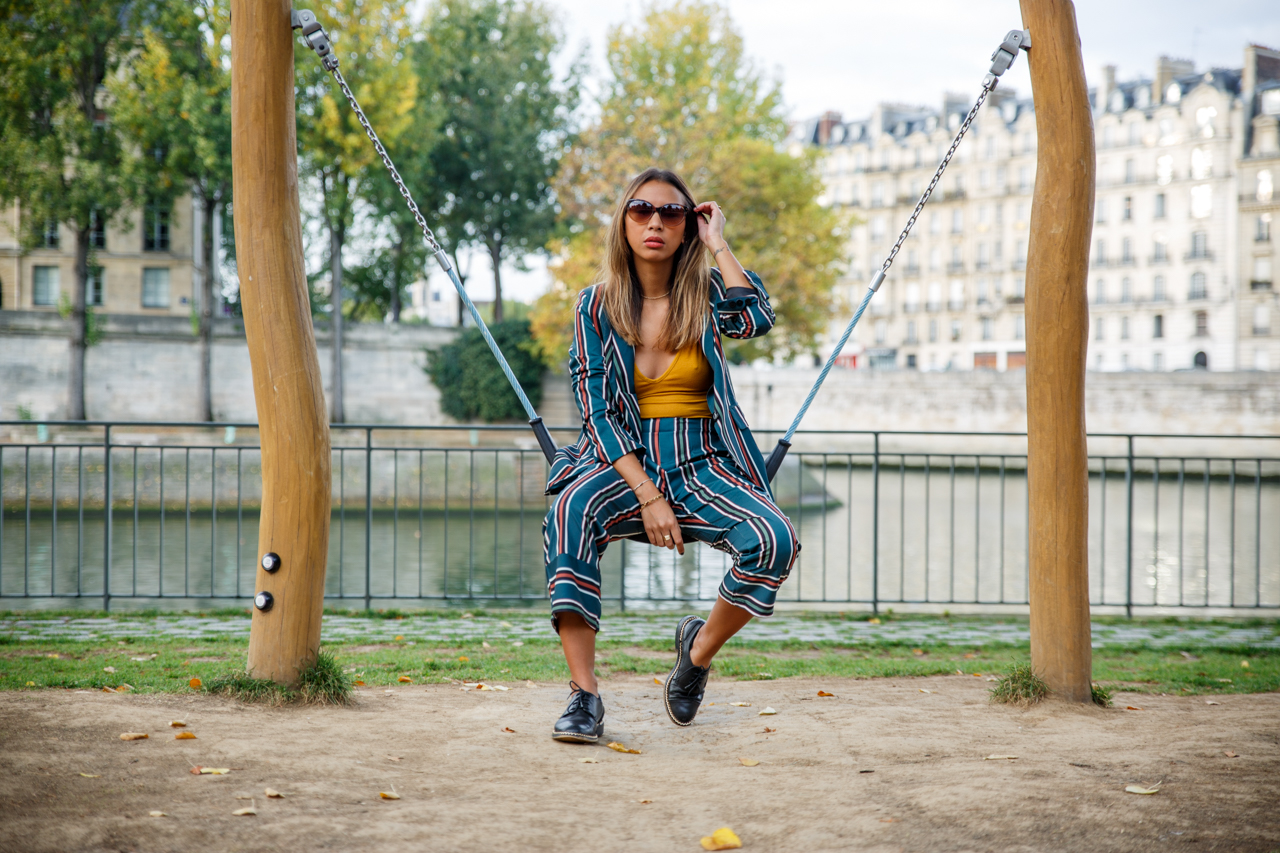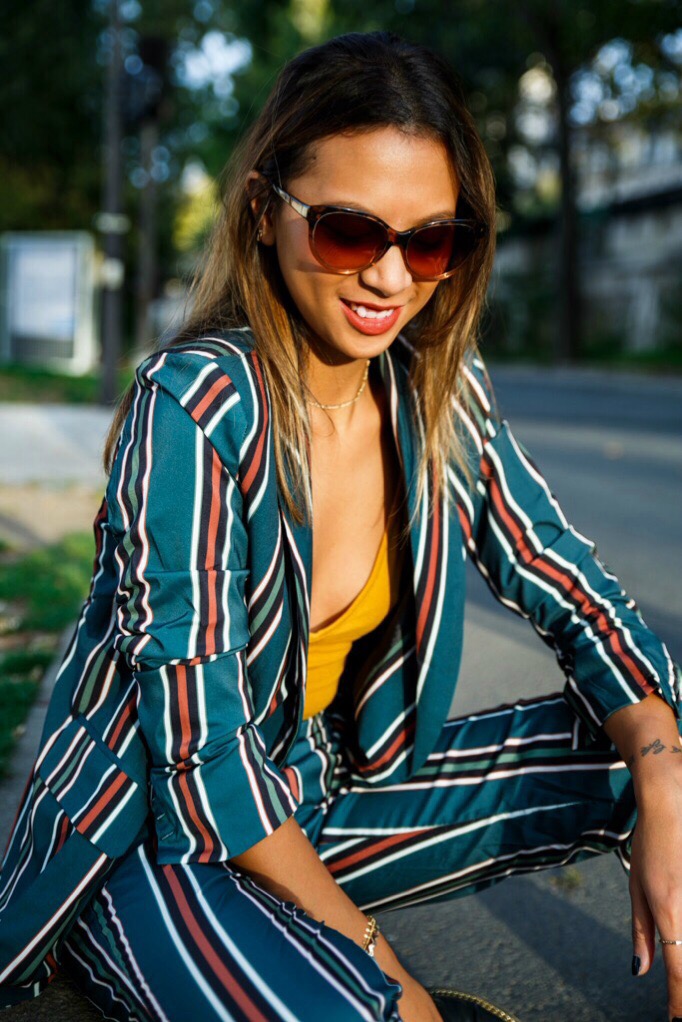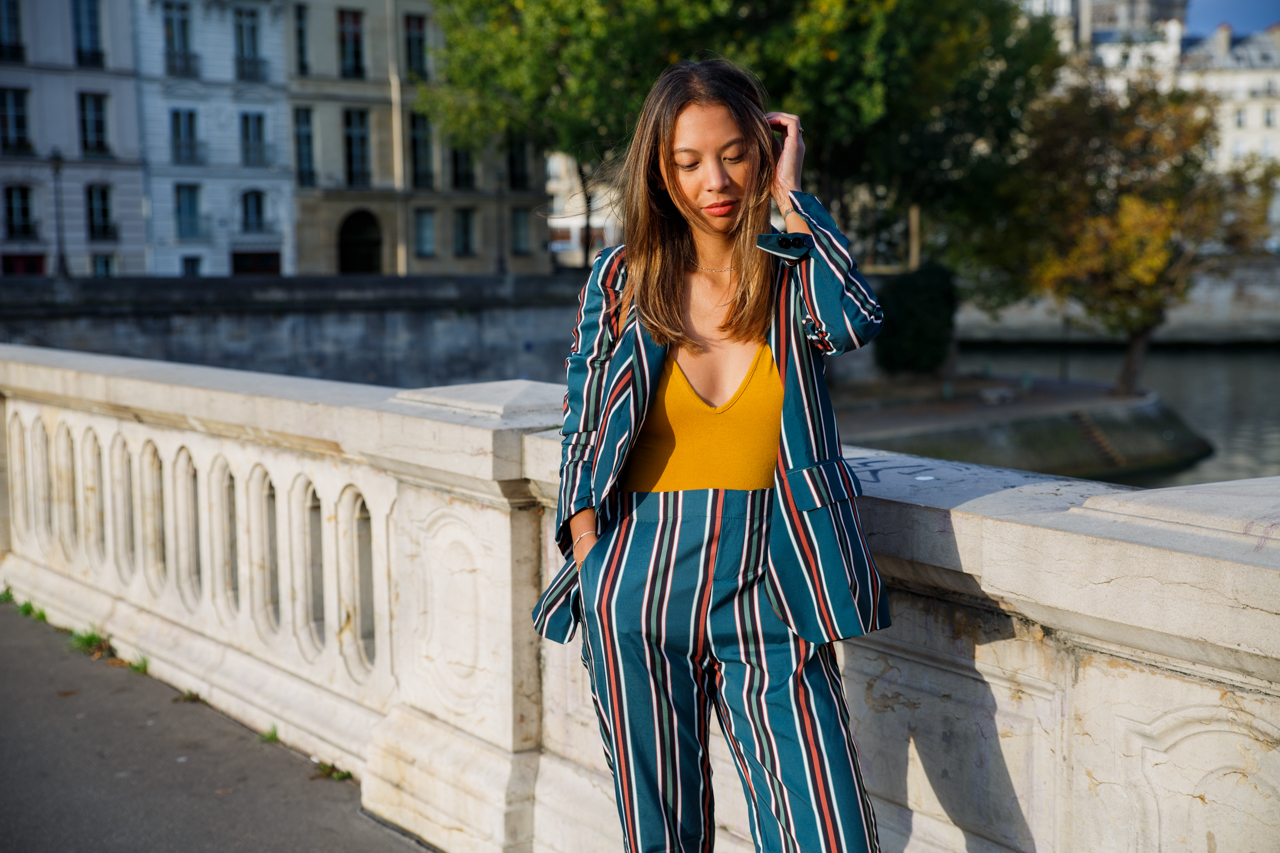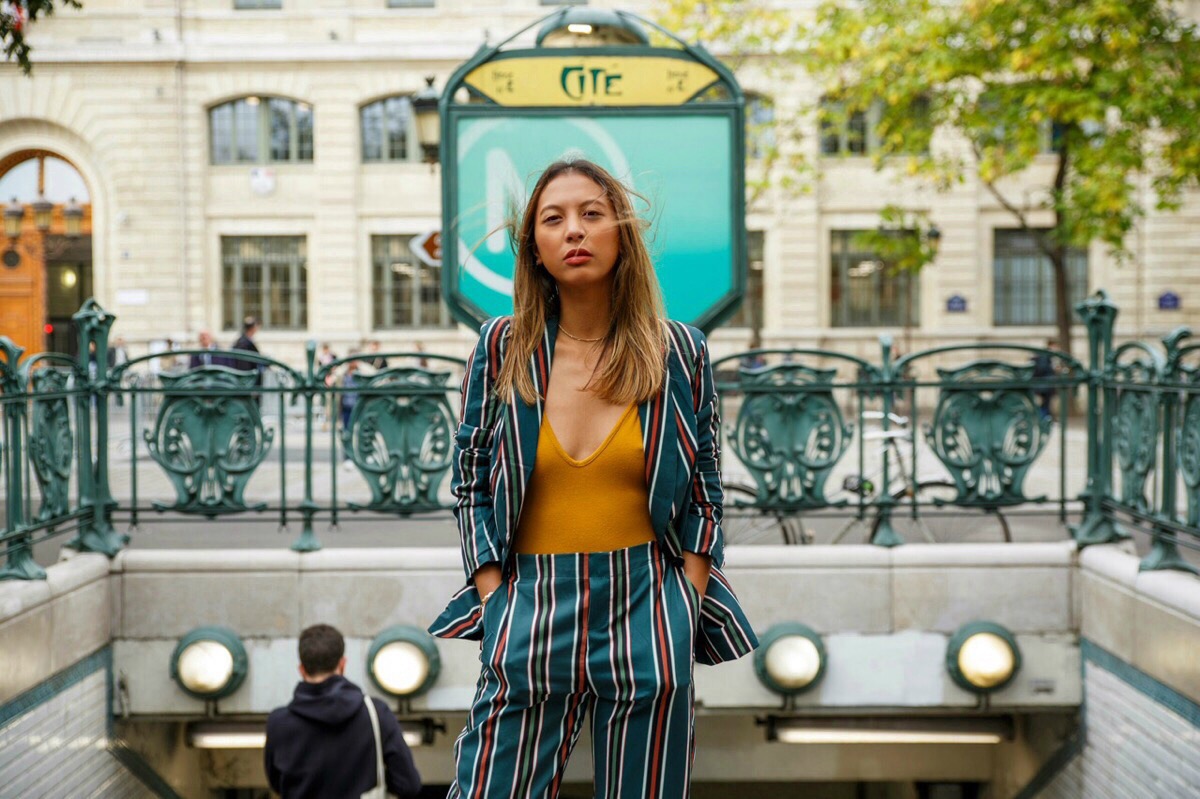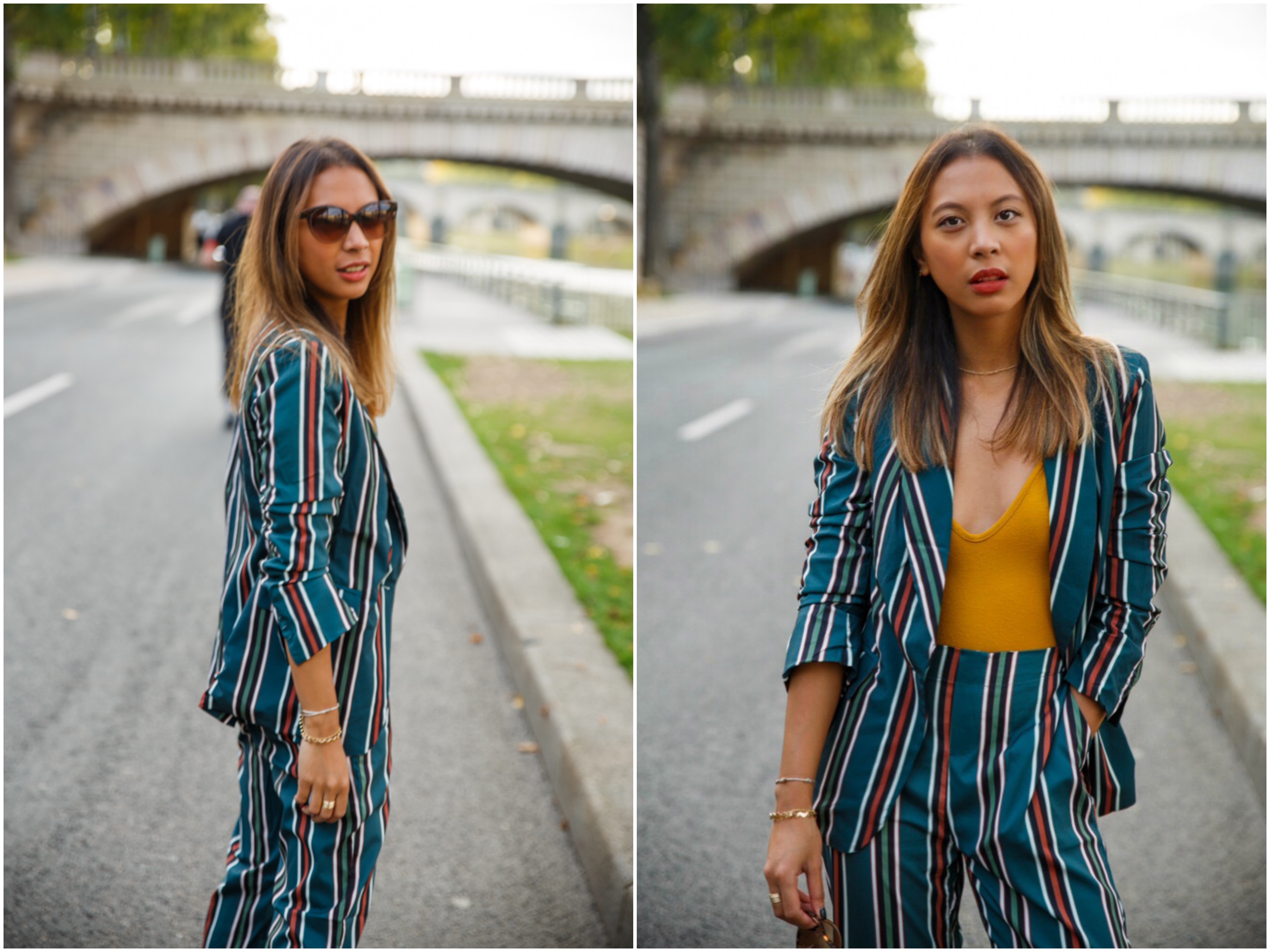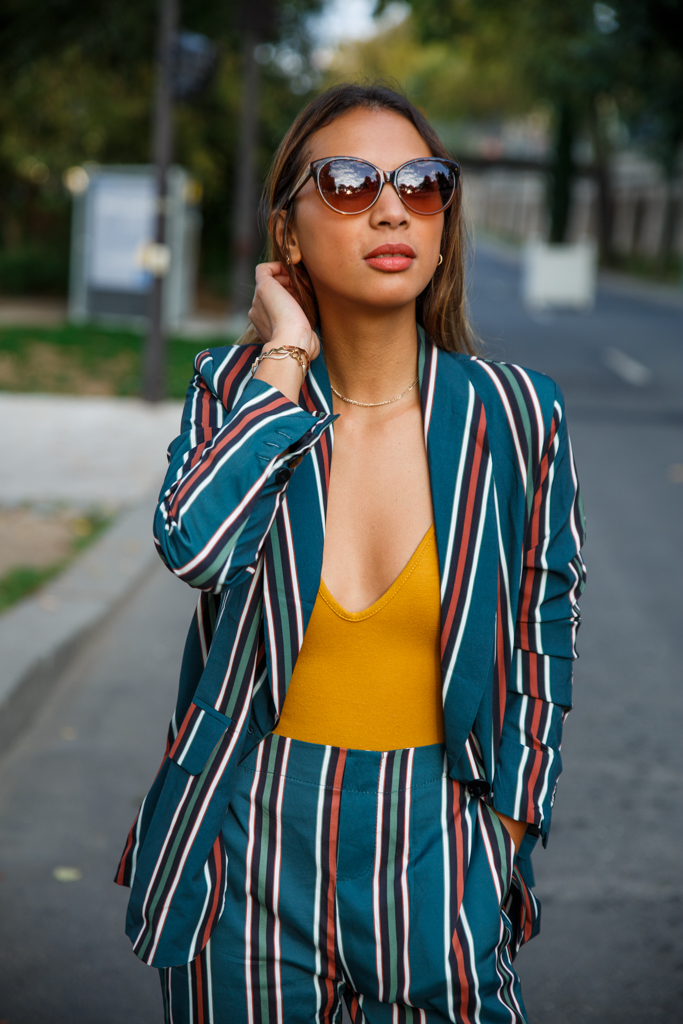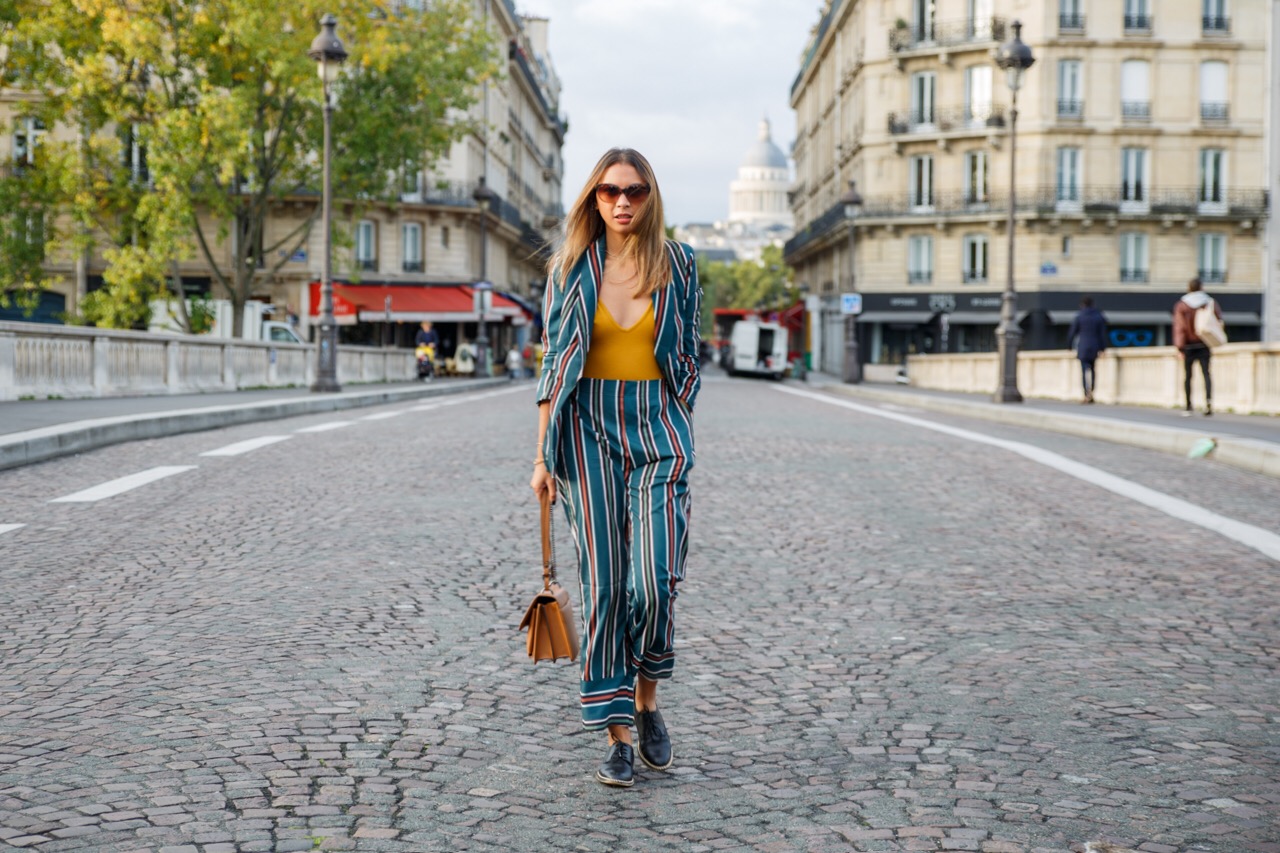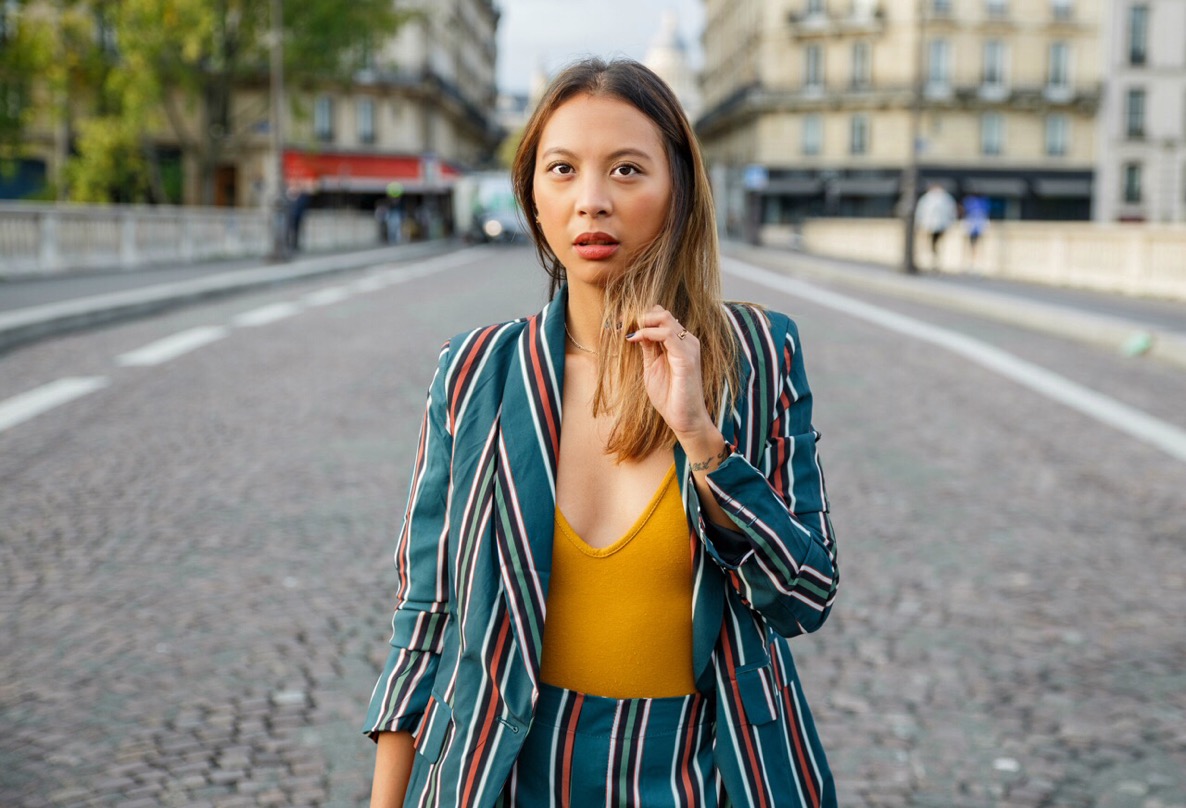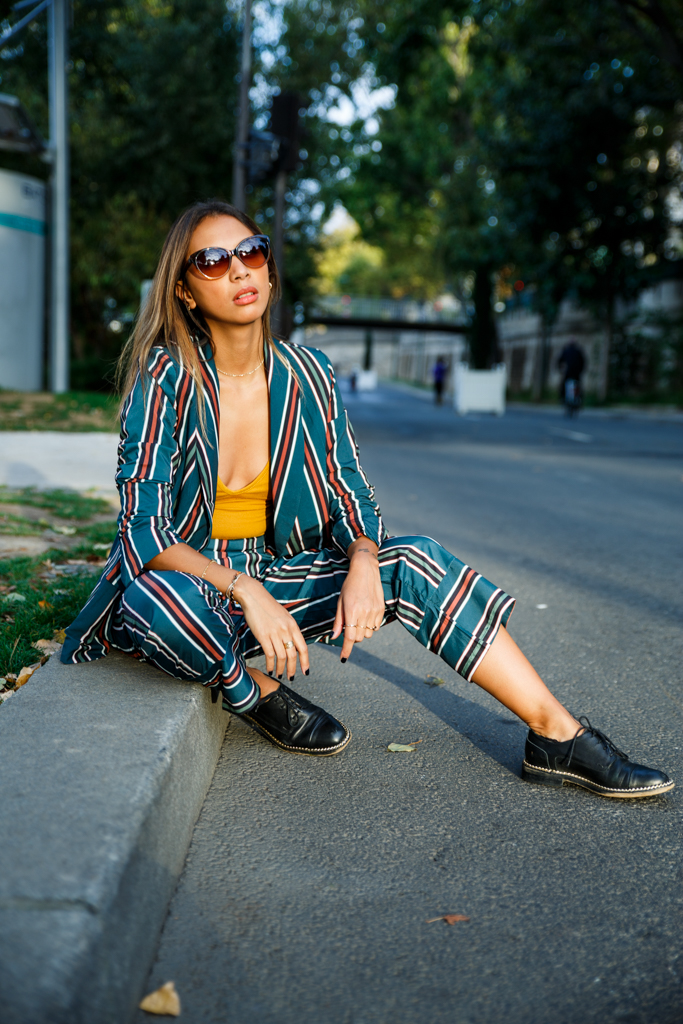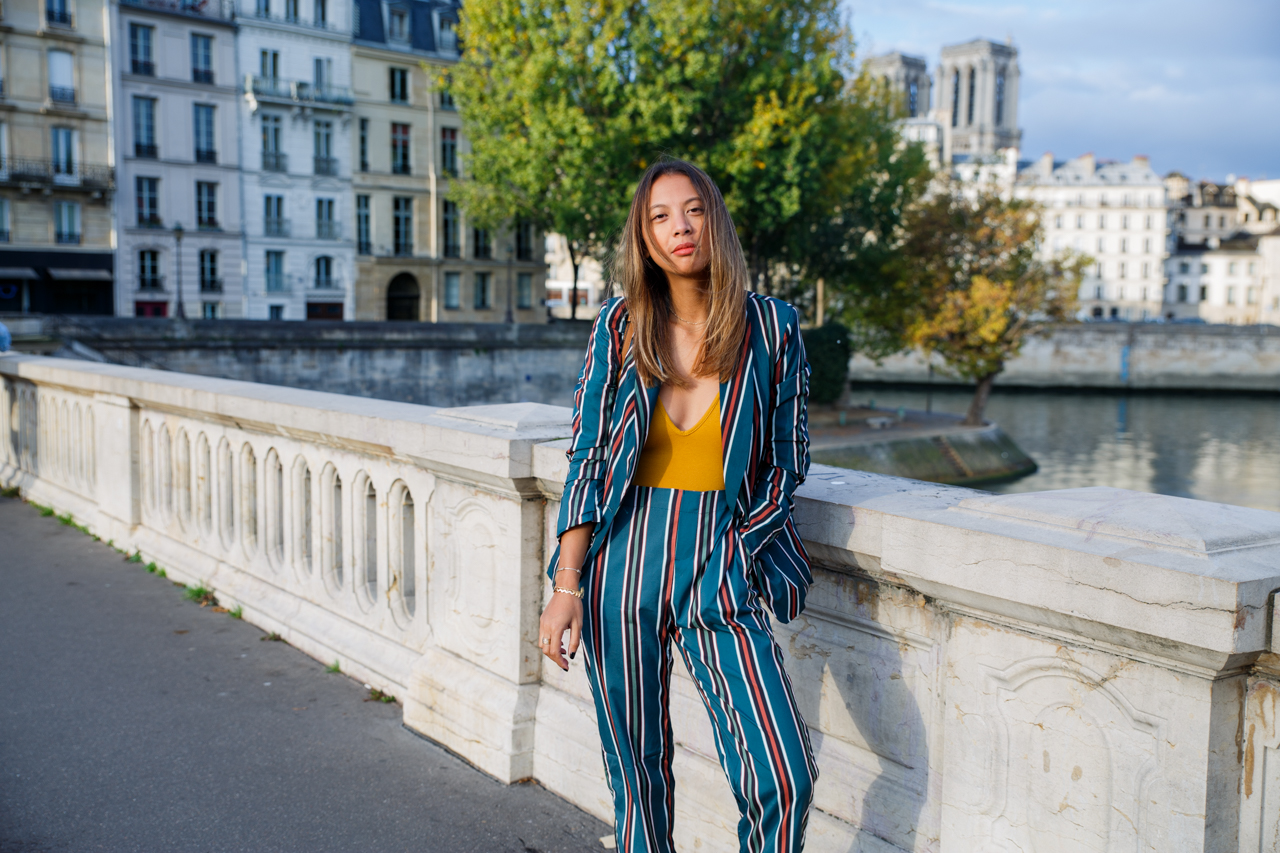 Where: Center of Paris
Pictures by John Santino (https://www.facebook.com/johnsantinoofficial)
---
WHAT I'M WEARING/CE QUE JE PORTE :
ZAFUL ensemble: blazer here & pants here
BOOHOO body: Here
TOPSHOP flat shoes old collection
---
Check my last fashion post regarding another Fall season look: Here
Découvrez mon dernier article mode au sujet d'un autre look Automne : Ici